The person who used to hate me, suddenly turned into a yandere! - Chapter 50- Do you think he likes me?
Chapter 50- Do you think he likes me?
After the lady of the house called, Ryuuji and Mika got out of such a heated conversation in which Mika took more damage and wasn't able to face Ryuuji for a long time.
Only after she took a bath and walked to the dining space, did she grow out of her embarrassment and be able to look at Ryuuji, as they gathered to have lunch.
The six people's dining table was adjusted comfortably in the kitchen just some feet apart from the cooking station.
Ayama helped Yukino in preparing the dishes and Kazuya placed the dishes. Arriving late, Ryuuji prepared the salad before the group of five joined for the meal.
The atmosphere between Aya and Yukino was engaging as ever as it seemed they were getting along rather fluently. Well, they had many hobbies in common so it was understandable.
Mika who arrived late the most apologized but no one really minded since Yukino wasn't like some old granny to get grumpy for such a trivial thing. Soon, they started having their lunch while conversing in between.
"You guys hitting the waves now or will rest for the day?"
It was nearly half past three on the clock but the fact that they have been out of the house since morning must be tiresome. But before anyone could have formulated any decision regarding the matter, Aya chimed in.
"No way! We gonna swim right now!"
"I know how eager you are Ayama-"
Kazuya followed with his words when he received glares from his aunt and Aya simultaneously before he knew where he did go wrong.
Correcting his words he reasoned once again.
"- Aya-san, but soon the sun will be down, and swimming in cold water might not be ideal, no?"
Yukino and Ryuuji at the same time looked at each other with mutual thoughts, before they sighed and shook their head in unison.
Kazuya has never been so tame and considerate of anyone despite the person in question was his own aunt or mother. Yet now…
Indeed a simp.
"Hmmm…you are right, but what we should do now?"
Hearing her query, it was Mika who followed up.
"There are various shops nearby and also we can help Yukino-san in her restaurant. Ummm…only if she likes!"
Mika hurriedly changed her tone since it seemed her imposing and impolite to decide everything by herself.
But the smile on the older woman's face said otherwise and so did her next words.
"It's okay sweety; you don't have to be so formal with me."
Mika blushed slightly before she looked at Ryuuji and found him smiling as well warmly at her, which further made her flustered.
She leaned her face and nodded meekly.
"Awww…Mi-chan, kawaii!"
Aya, who was sitting beside Mika hugged the shy girl fondly, after letting go of her fork which she previously was using to eat pasta.
Not only her but everyone felt Mika adorable being so flustered and fidgety. Especially Ryuuji who marked up the moment in the corner of his mind and would use it accordingly.
After they were done with eating, it was decided that they would venture on the beach for the afternoon and help Yukino during the rush hour which lays mainly six to nine.
After some rest, everyone decided to change clothes as the older woman went to take care of her business which in her absence becomes the responsibility of the only staff she has.
"What do you think, Mi-chan?"
Back in the room, Aya took out her trolley from the cupboard and chose her clothes as the two boys also went to change since everyone was quite sweaty. Mika have showered and changed already so she was just lying down on the bed when she heard Aya's query.
"About what?"
With confusion written over her face, Mika sat on the bed and asked in a soft tone.
Aya was silent for a brief moment with her eyes continuously searching for something in her luggage as she answered in a neutral tone.
"Do…do you think Kazu-kun likes me?"
Mika was taken aback by such an abrupt question of which she already knew of answer for. She has long confirmed from Ryuuji that Kazuya was indeed in love with Aya.
Mika had doubts and many others as well since Kazuya's behavior around Aya has always been partial and caring. He doesn't pay attention to others much rather than Ryuuji in his friends but Aya was different and many have noticed such, except for the girl herself.
Mika stayed silent for some seconds before she herself raised a question.
"And why do you think so?"
Aya halted her movements before she gazed at a far distance without any focus as she answered in a dazed tone.
"I don't know but after hearing Yuki-san, I think he might be….urgh! I don't know.."
Aya slammed the luggage back in the cupboard before she started undressing herself.
Mika was silent for a brief moment, letting Aya cool down a little before she slipped her opinion into a weak tone.
"Sometimes isn't it best to confirm things, which you are not sure of? Well, my Aya-chan is that kind of girl, isn't she?"
Letting the one-piece floral dress slide down her body Aya sighed deeply as she realized what Mika said was true.
She has never let herself get bothered with anything if it's under her control to unravel. And Kazuya was her friend. What could get wrong?
With a beaming smile, Aya looked at Mika as she spoke in a cheery tone.
"Thanks, Mika. I will do just that. Let's see what the Kazu boy has to say~"
————————————————————
A/N: I will develop their relationship to a decent point before the story concludes. I hope you guys are enjoying the pace. Drop a comment~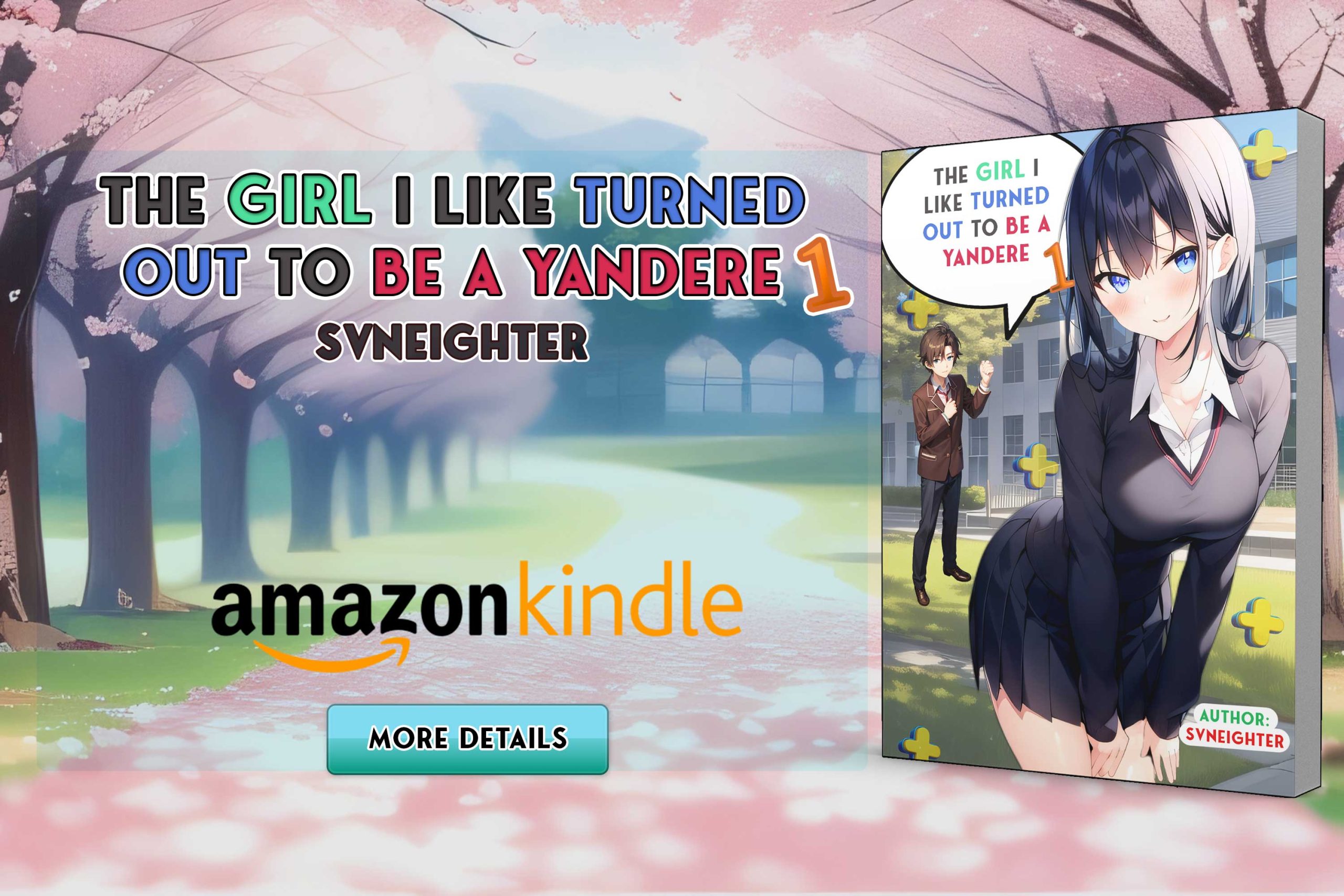 Comments for chapter "Chapter 50- Do you think he likes me?"
COMMENTS