Iron-Blood Marine Lady - V1 Chapter 19
Chapter 019: Stardust Memory
---
While the talk of a broken engagement dominated the discussions, there were other developments within the academy as well.
After that mock battle, rumors circulated from various sources, and when pieced together, it was revealed that Gilbert, who had lost to Alicia in the mock battle, had been cast aside by the Second Prince's faction.
"Can you believe he tarnished my reputation like that? Traitors like him are not needed in my ranks!"
In a way, it was an unsurprisingly aristocratic statement from William. While it was said that it was due to the backlash from their condemnation, from Alicia's perspective, it seemed like a strategic misstep.
Within the confines of the academy, Gilbert was the most skilled in combat among William's faction. While his main motivation might have been to protect his beloved Leticia, it was natural that William's entire faction fell under his protective umbrella.
Why William would willingly relinquish such a figure in the form of a bodyguard within the academy was a mystery to Alicia. Perhaps he only considered reducing competition for Leticia, the one he favored. After all, it was inconceivable that a member of the aristocracy would lose to a viscount's family, and the kingdom would remain unaffected.
Alicia thought that William should have managed the situation better by either allowing for failures and exploiting them to instigate loyalty or utilizing them for faction cohesion. It felt like William's judgment had become notably dull compared to the past, as evidenced by the incident at the café terrace.
Or maybe there was no one around him who could advise him? That was entirely possible.
With Alicia, the wedge of the Duke's family's arranged engagement, no longer in place, it was evident that ambitious individuals within the royal faction would stir things up. If that happened, he would be criticized for being too accommodating to the aristocratic faction, and personnel changes would certainly occur.
Although she hadn't fled, it was certainly not an isolated matter for Alicia. She couldn't help but feel that the overture to the country's collapse had begun in an unconcerned manner.
Well, perhaps things were already in motion.
"Nevertheless, thanks to him causing his own downfall, the 'plan' is progressing, one could say."
In her room at the Duke's residence, Alicia sat at her desk. Using a pen filled with ink that Abel had mysteriously provided, she wrote in her diary, serving as a memo.
Events were unfolding that she had no knowledge of, but Alicia saw the enemy faction's misstep as a sort of godsend. They hadn't initiated anything themselves, but by resolving an accidental issue, they indirectly caused one of the key figures within the enemy faction to fall out.
This was more of a stroke of luck than anything else.
It might not be the most positive way of thinking, but Alicia pondered it nonetheless.
The possibility of the Prince's faction lacking sound judgment had concerned Alicia for some time. Even with the information she had gathered during their time as fellow students, Gilbert seemed sincerely committed to becoming a knight.
It was difficult to imagine that he would suddenly turn against her, a woman, after the engagement cancellation turmoil, disregarding any personal emotions he might have developed.
What had happened—or rather, what was happening—Alicia did not know. The key to all this likely lay in Baroness Leticia, who was at the center of these events.
However, was there some underlying "purpose" to all these developments, or was it the other way around?
"But if he's not thinking about anything, then I might just…" 
Suddenly, as if sensing something, Alicia's gaze turned towards the corner of the room, where an M-14 rifle[1] was leaning against a gun rack[2]. The black steel barrel of the gun glistened, catching the sunlight filtering through the curtains, and it seemed to glow mysteriously.
This weapon, which would likely be considered an artifact for centuries to come in this world, was securely fastened to the wall and rack with wires to prevent unauthorized removal.
Once it roared, the .308 caliber[3] would soar, creating a "joyous sonic boom" while spreading death and destruction. Such a sight crossed Alicia's mind.
"Well, that should be the last resort… I hope."
At this point, a forceful approach was out of the question. If there were any suspicious deaths among the Second Prince's faction, suspicion would undoubtedly turn towards Alicia, the aristocratic faction, as it would be perceived as retaliation for the broken engagement.
Even during Gilbert's time, she refrained from displaying excessive aggression to avoid such accusations. However, there was always the possibility that it could lead to civil war.
"Without resorting to such measures…"
If Leticia's presence was the only thing binding them together, the cohesion of the group might be more fragile than Alicia thought. In fact, if they were merely acting to gain the affection of one woman without any firm beliefs or principles, it could be…
Alicia immediately dispelled the words that were beginning to form in her mind. All of them had been forced into political marriages and had given up on life. The interaction with Leticia, without any obligations, must have been a sweet time for them.
No matter how foolish they might be as nobles, Alicia couldn't dismiss their individual actions and emotions. She also realized that she possessed something that set her apart, something "difficult to define" as a woman, even if she denied it.
A slight misunderstanding or miscommunication could drag her into a dark world of emotions. It felt like the whole world had turned against her.
How many stories of love and hatred have unfolded since ancient times?
Like them, Alicia had once sought to win William's affection. But those feelings now felt like stardust and faded into the depths of her memory.
…No, let's stop. It's all in the past now.
Interrupting her thoughts that were about to plunge into deeper contemplation, Alicia stretched.
"But maybe everyone is more similar than we think… Everyone might be a little lonely…"
According to hearsay, Gilbert hadn't made any particular attempt to explain or reconcile, and he had distanced himself from the faction. Abel had apparently spoken with Gilbert after the mock battle, but had that influenced his decision?
Alicia, feeling a bit down, shifted her thoughts to something different from before.
"What's wrong with me…"
"Oh, by the way…"
Today, she was planning to make a clandestine trip to the capital.
Of course, Abel would accompany her as her bodyguard.
…Hmm. When I think about it, I might be getting too conscious of it.
No, I'm probably already conscious of it.
Alicia had been contemplating not only her diary but also the combination of clothes she would wear to the city, which she was planning to do while preparing for the outing. However, she hadn't made any progress.
"No, I need to put some thought into my outfit… But…"
Alicia cut off her words halfway and let out a different kind of sigh. Closing her diary, she stood up from her chair as if making a determined decision.
"But if he's just a servant or 'Demon Instructor,' it would have been better… It's not directed at anyone."
Alicia murmured quietly, and her voice was absorbed into the deepening autumn sky.
---
Footnote(s):
[1] M-14 rifle ― is an American selective-fire battle rifle chambered for the 7.62×51mm NATO (.308 in) cartridge.
+info: https://en.wikipedia.org/wiki/M14_rifle#:~:text=The%20M14%20rifle%2C%20officially%20the,(.308%20in)%20cartridge.
[2] gun rack ― used to store rifles, rifles with scopes and shot guns on a rotating gun rack for easy access.
+info: https://gun-racks.com/
[3] .308 caliber ― (.308 Winchester) is a smokeless powder rimless bottlenecked rifle cartridge widely used for hunting, target shooting, police, military, and personal protection applications globally. It is similar, but not identical, to the 7.62×51mm NATO cartridge.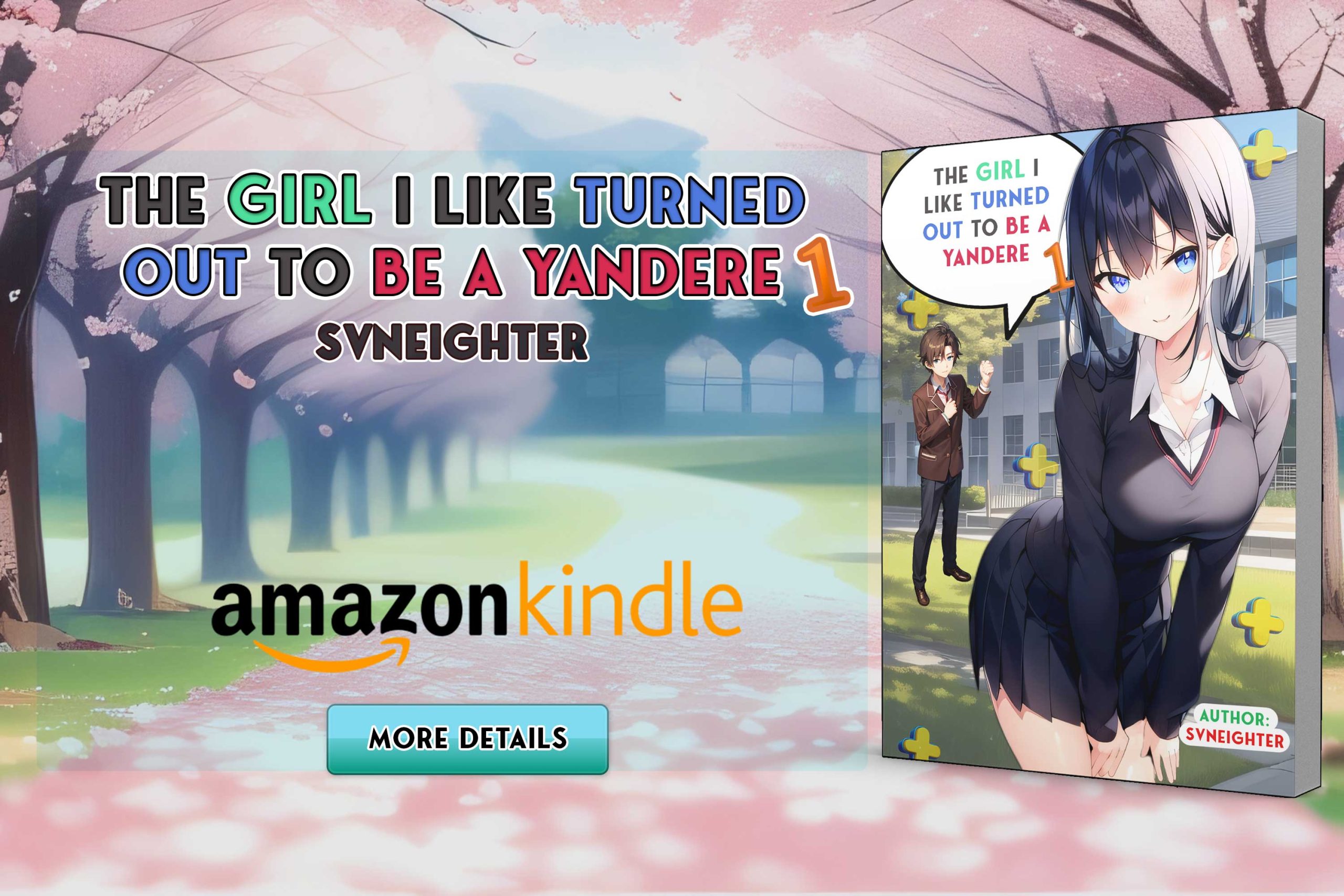 Comments for chapter "V1 Chapter 19"
COMMENTS