Iron-Blood Marine Lady - V1 Chapter 20
Chapter 020: Fun and Shocking
---
"Um, I'd like you to make a dagger[1]—no, a knife, in this shape… Can you do that?"
"Oh, uh, yeah, I, I guess it's okay…"
The dwarf who served as the blacksmith shop owner furrowed his brow as he looked at the young girl, who had brought her own rough sketch.
In fact, his entire face seemed slightly contorted, or rather, you could say it was somewhat tense.
Not only was the shape of the knife drawn on the blueprint in front of him unlike anything he had ever seen before, but more than anything, the customer who had brought it was…a customer.
Standing before him was a girl who appeared to be a merchant's daughter, dressed in well-made clothing made from high-quality materials, though it gave off a simple appearance.
She wore camel-colored lace-up boots and a cleric-style one-piece dress with navy blue and a white collar and sleeves, and she was quite fashionable to the extent that even a rough craftsman like him could tell.
As for her background, he had heard about it during a time of confusion, so he didn't remember it well, but he seemed to recall something about a trading company.
She appeared to possess a unique elegance for a merchant's daughter.
However, the intricacies of human social classes were something he didn't quite understand, and he didn't see a need to know at this point.
…Well, for now, it was enough to know her as a member of a merchant family.
Of course, that kind of thing wouldn't cause the face of the dwarf who ran the shop in this place to contort like this.
"Miss, just who are you, really?"
The reason the shop owner's cheeks continued to twitch was due to the lovely girl, Alicia, who had just performed a small "grand performance" towards him with a smile on her face.
---
"All right, seriously! We're asking you to make our weapons! Why is the cost so ridiculously high? Think of it as an investment in your shop's future, old man!"
"Huh? You must be joking, right? We're making quality stuff here, so, of course, it's going to cost. Do you want it cheap? If you don't understand the value of what you're asking for, we won't be making even a single knife for you. Now get lost, you brats."
"What did you say…!?"
As they entered the shop, a heated argument was unfolding between the customer and the shop owner.
Having quickly wrapped up her shopping for clothing and accessories, Alicia had come to the edge of an area known as the Craftsman District in the capital. In truth, this had been her primary destination from the beginning.
Although her noble appearance had faded somewhat, Abel didn't say anything. Well, most of the problem had been caused by him, so it wouldn't be appropriate for him to comment.
In the midst of this, they entered a shop known for crafting high-quality weapons and armor, where the shop owner and a customer were already quarreling.
Alicia, who was visiting such a place outside of the military boot camp for new recruits for the first time, couldn't help but exchange glances with Abel.
"…Hey, Abel. I'm not well-versed in the affairs of commoners, but is this normal?"
Alicia had knowledge that quarrels were not uncommon, especially in places like taverns where intoxicated patrons gathered, but she hadn't expected to witness them in a blacksmith's shop.
"No, it's an exception. It's just some uncouth customer—no, a thug—making unreasonable demands. It's a bad example of how not to haggle. We shouldn't negotiate that way."
However, what was happening was far from normal. The male customer and the shop owner, whom she had just witnessed arguing, were now facing off against Alicia with defiant words, threateningly.
Their reactions were entirely expected. They didn't know that the sudden stranger before them was someone who fought against monsters daily as an adventurer, and even more incredibly, it was a girl.
"Listen here? I'll give you one more piece of advice before you face the consequences. Just nod and make the weapons without complaining. You want to lower the price? If you don't even understand the value of what you're asking for, we won't make a single knife for you. Do you want us to report you to the church as 'rebellious' like those 'sub-humans' such as you dwarves who can work for humans? Just working for the sake of 'humans' like us is already…"
It was no longer a negotiation but a threat.
The words were vulgar and ego-driven, completely ignoring the people they were directed at—just a vicious expression of self-importance.
Alicia, who had heard something similar in her past, felt something touch her deep inside.
Before she knew it, her feet had moved forward.
"Enough of your noise. You've been going on and on."
Alicia spoke up to interrupt the man's words, and she did so with a smile on her face, a smile that was nothing but predatory.
"Oh, who are you? Isn't this a place for well-dressed kids to come?"
The man who had been arguing with the dwarf shop owner turned to look at Alicia as soon as he realized she was a girl. He spoke with threatening words and a petty attitude.
"Listen, if you want to give those tiresome speeches and agitate, maybe you should go to a tavern or a church? You might get some pocket change for your lousy third-rate act."
However, Alicia remained composed, even as she countered him directly.
"Come on, isn't this a bit much? Your high and mighty attitude doesn't belong here, does it?"
"Wha…? What are you babbling about, you brat?"
Though he might not be very quick to catch on, the last part of her sentence, in which she openly ridiculed him, was apparent enough that he understood it.
The man, who had been on the brink of losing his temper during the conversation with the shop owner, now raised his hand to strike Alicia suddenly.
Witnessing the man's act of violence towards a customer, the shop owner involuntarily rose from his seat.
However, to everyone's surprise, Alicia effortlessly caught the man's strike with her raised arm.
"Is that all?"
Even his partner and even the shop owner wore similar expressions.
But such a reaction was only natural.
The sudden appearance of someone who, day in and day out, fought monsters as an adventurer, catching a simple strike like that with ease. And, to make it even more surprising, it was a girl who seemed to have no experience in combat.
Alicia responded to the man's surprise with a calm expression.
"What? You think you can touch my face? I don't remember giving you permission, you skinhead scumbag."
Their levels were entirely different.
For Alicia, who had been diligently trained in combat techniques daily by "Instructor Abel," this was far too slow and light a strike.
"Sorry, but you're disturbing our business negotiations."
Although she had thought that it didn't seem like she could be harmed, she made a move without any warning.
She suddenly executed a powerful leg sweep that was as intense as a scythe, striking the man.
"What the…!"
Completely caught off guard, the man was sent sprawling to the floor, spinning sideways as he landed.
It seemed he had been hit not only on his side but also on the side of his head. He remained on the floor, unconscious.
"Well, that's a little unexpected. Shall we?"
Alicia had been preparing for a follow-up move, but she was utterly taken aback by the lack of resistance.
"Hey, what are you saying? This brat's disturbing the peace."
"What, you want a piece of me? This isn't a place for well-dressed kids like you, right?"
"Come on…! What are you blabbering about, you little punk?"
In an instant, Alicia had moved without any preliminary actions.
She dodged the man's wild punch easily and then struck her right fist into the man's nose.
A sickening sound was heard, and the man, with his eyes rolling back, moaned as he spewed blood from his nose before collapsing to the floor, clearly unconscious.
"Ugh…!" 
The man who had been attempting to strike Alicia was left completely astonished.
Even the other man and even the shop owner were wearing the same bewildered expression.
But such a reaction was entirely natural.
A sudden opponent, who was accustomed to fighting against thugs, had easily caught their strikes. And she had done so with minimal effort.
"Impressive, huh? Can't handle someone like me?"
"That's… but…"
Although he hadn't spoken a word, the shop owner was trembling, seemingly unable to believe the scene unfolding right before his eyes.
Just when he thought some troublemakers were demanding weapons for themselves, a complete stranger, a girl who spoke with venom, intervened and, to his amazement, knocked out the aggressive adventurers with a single blow.
"I'm sorry, but I have something I want to have made. Is that alright?"
Alicia tried to sound apologetic. The shop owner's reaction made her wonder if she had gone too far, but she realized that she had no choice. If she left it as it was, the shop owner's weapon might be used against the two adventurers, and her own business wouldn't be completed.
The shop owner struggled to give an answer. He had experienced a lot in this business, but even he was having trouble believing what had just happened.
"Uh, yeah, sure."
He finally managed to respond, though he was still in shock.
While the bewildered shop owner was still struggling, the girl turned her gaze toward him, smiling gently.
"That's right, Abel. Those two seem to have made a mistake about where they should sleep. Can you please take them to the trash disposal site?"
While leaving the shop owner in his perplexed state, the girl issued her instructions.
The two adventurers who had passed out were swiftly carried away by Abel, a slim-looking attendant, but it almost seemed like he had effortlessly handled the two much larger men. The shop owner decided it was best to erase this experience from his memory.
These guys are seriously dangerous…
In addition to the fact that they had fallen unconscious from just a single hit, both of them displayed a level of skill that was far too polished.
In the end, it was the dangerous, unknown factor of the newly arrived customers that surprised even the shop owner.
---
Footnote(s):
[1] dagger ― is a weapon, a sharp knife that's used for self-defense or fighting.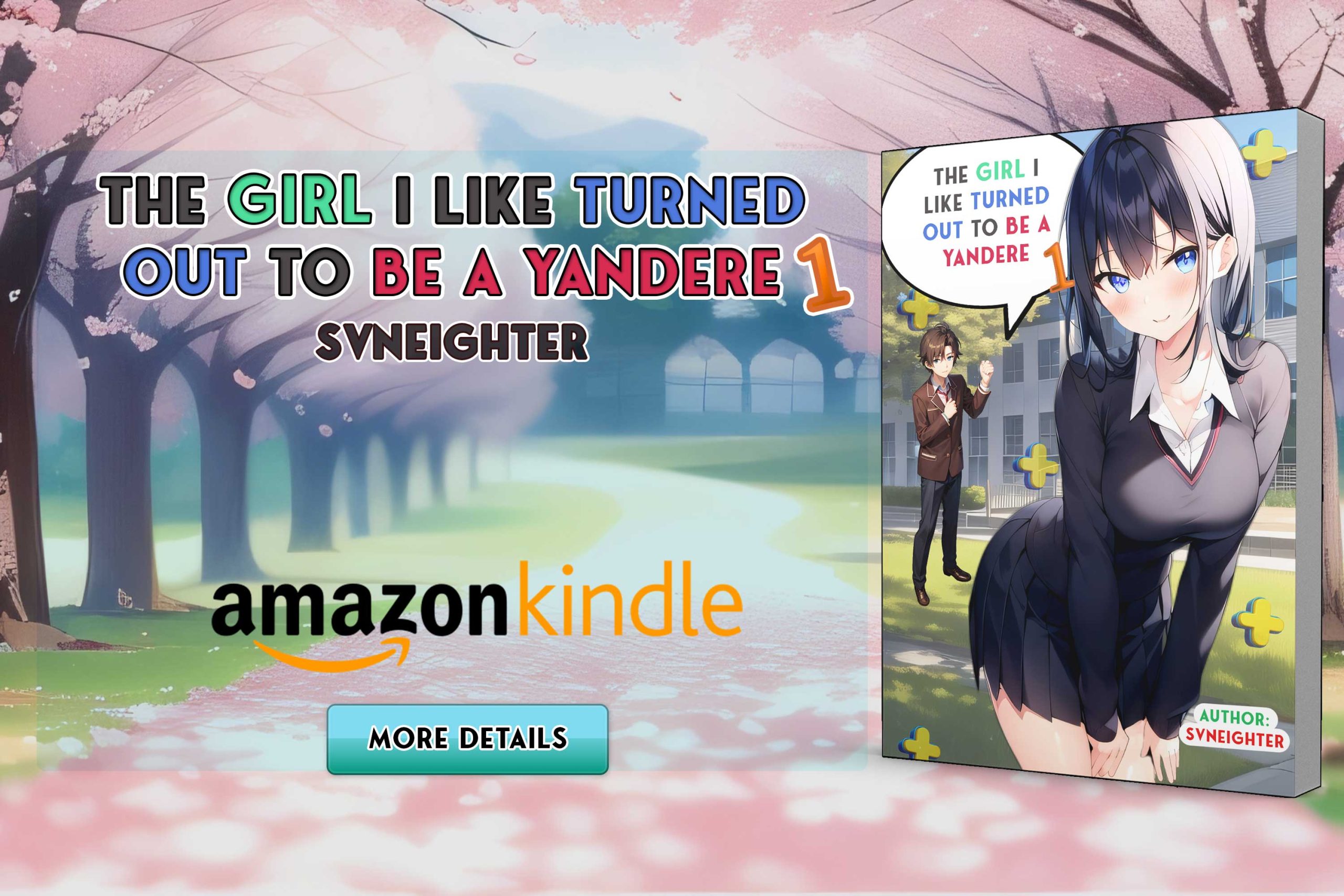 Comments for chapter "V1 Chapter 20"
COMMENTS