I Tried to Verify What Would Happen if I Revealed to My Junior Who Always Mocks Me for Being a Virgin That I Am Actually Experienced - Chapter 6 - Can't We Do It? Senpai
Chapter 6 – Can't We Do It? Senpai
"Hey, senpai. Would you embrace me now?"
With the crescent moon in the night sky behind her, Tenzaki said this with her usual smile.
"…You're joking, right? Tenzaki."
I responded to her words as normally as I could.
"No, I'm not. I'm a girl, too, and I don't joke about things like this."
"Then what's going on all of a sudden? …Do you know what you're saying?"
"Does senpai know what I'm saying? I'm asking you to embrace me. Then please be a man and answer me properly."
"……"
If she says that to me, I can't just say, 'Fine. Then I'll embrace you.'… In the first place, Tenzaki is just teasing me just like she usually does…
"As I said earlier, I'm not joking."
"…Then, can I ask you why? Why are you suddenly saying that?"
If I don't know that, I can't give an answer back.
"Senpai, didn't you say it yourself? That you don't just want a girlfriend, but you need one. Could it be that the reason behind it is because if you don't have a girlfriend during high school, you'll be forced to marry your fiance? That's why senpai said he didn't want a girlfriend, but needed one."
"That's…"
She's not wrong, and precisely because of that, I find myself struggling with what words to respond with.
"…Wait, wait, wait. I'm not saying what you're saying is completely wrong, but what does that have to do with what's going on right now? What the hell is the connection between me needing a girlfriend  and me embracing you?"
"I'm… I'm saying that I can be senpai's girlfriend, that's what I'm saying!"
"Huh…! You… Eh? So you're saying that you like me, Tenzaki?"
If that's the case, then it's a whole different story.
"Y-You're wrong! I-It's not like that, it's not that I like senpai or anything like that, it's, um…Yes! I'm also ashamed of being a…virgin, so, um… I'm asking senpai to take my virginity in exchange for going out with him, that's what I'm saying!"
"…That's…"
Is she aware of how outrageous her words are? …Well, if she's willing to be in a relationship with me and even go as far as that… It would be a series of good things from my perspective, and there wouldn't be any reason for me to refuse.
And Tenzaki's right, it's not wrong that I need a girlfriend. …And I don't hate Tenzaki.
Then really, where's the reason for me to refuse this offer?
"……"
"W-What is it! Stop being silent! …Are you saying that you can embrace that gal but not me!? Am I not…attractive enough for you, senpai!?"
"No… That's not what I'm trying to say…"
"Then, isn't it fine! I-I'll endure anything, and if it's you, senpai… I'm okay with it! So… So please don't leave me behind…!"
"……"
If Tenzaki hadn't said those words, I would probably have agreed with her.
"Because senpai was a virgin. I always make fun of him, making him angry, but he always smiles at me. He doesn't seem to be lonely when he's alone, but I feel like senpai's looking for someone else… I enjoy being with senpai who was like that…"
Tenzaki took a deep breath as if releasing the heat from her body. And then, she continued her words.
"…But senpai is not a virgin, and he has a beautiful childhood friend and a fiance… I hate that! I feel like I'm the only one left behind, and I can't stand it! So—"
"Tenzaki."
I called her name with a light smile and gently placed my hand on her shoulder.
Then, Tenzaki slowly closes her eyes as if expecting something.
"……"
…However, Tenzaki's body was trembling, and from her eyes, which were strongly shut, tears were welling up.
"…Seriously, you're so stupid."
I muttered quietly, and then lightly headbutted Tenzaki's forehead.
"Ouch… Huh? Senpai! Why are you headbutting me at a moment like this!?"
Tenzaki's face turned red and she glared at me.
"Because you're an idiot… Look in the mirror. How could I embrace a girl who's crying and shaking like that?"
"I-It's perfectly fine! I'm the one saying I'm okay with it, so it's fine! Senpai's clumsy consideration is so typical of a virgin! Girls have moments when they want to be embraced even if they have to endure a little!"
"What do I care about that? Besides, you… You don't understand. I don't know what you're worried or anxious about, but… I won't go anywhere, okay?"
"……"
Hearing my words, Tenzaki now opened her eyes.
"I'll be reading books in the occult research club room tomorrow, just like always. So, you can come and tease me again. …For now, isn't that fine? …We still have plenty of time ahead of us."
A lot has happened in my past. But it's in the past, so it doesn't change our tomorrow.
Talking with Kyoka and Rei for the first time in a long time reminded me of the things I missed. But I can't imagine a future where I can be friends with them again.
That's why I'm sure that tomorrow it will be this cocky junior, Tenzaki, who will be next to me. There's no need to force myself on the crying girl.
"Basically… Well… If you tell me that you like me, I mean… I'll embrace you."
"……"
"Why are you silent?"
"Pfft! B-Because…! Naoya-senpai, even virgins wouldn't say that… P-Pfftt!! Hahahahaha!!!"
"Shut up. You're the one who was crying earlier, you actually like me already, don't you?"
"No, I don't.  I'm a little devil, so I don't easily develop feelings for someone!"
Then the two of us laughed together.
"……"
Well, for now, I think this is fine. Pointing out that I need a girlfriend may not be completely accurate, but it's not entirely wrong either. …However, I'm not that desperate, and I still want Tenzaki to cheekily laugh alongside me.
So this is probably for the best.
"Well, then—"
Let's go home. As I was about to say that, suddenly a familiar voice struck my ear.
—You're as kind as ever, Kazakiri Naoya.
"……!!!"
I rushed to look behind me.
But of course, there was no one there.
"……? Senpai, what's wrong?"
"…No, it's nothing. Let's just go home. We've got school tomorrow."
"Yes, let's go… But of course, senpai will take me home, won't he?"
"…It's troublesome, but fine. I'll do it."
"Fufu, are you trying to play the role of a wolf? I better be careful, or I might end up being devoured by you."
"Shut up. Let's just go."
And so the two of us started to walk away.
"……"
But in the midst of it all, I paused for a moment and looked up at the sky. The crescent moon was adorned with tiny stars. The distant night sky was hinting at the approaching summer.
It was a night like this when I embraced her.
"What, are you trying to act cool, senpai? If you don't hurry, I'll leave you!"
"…Yeah."
I answered and started to walk away. There are sure to be fun things waiting in the future. So let's forget about the past and look forward to the future.
With that in mind, I shook off the past and moved on.
But at this time I still didn't understand.
Indeed, what lies ahead is the future, not the past. It is a simple truth, and there is no point in dwelling too much on the past. That is indeed the case.
…But that doesn't make the past go away. Rather, the past is always out to get me, and no matter how much I turn away from it, I can never escape it.
So this is where it will start.
The story about me, Kazakiri Naoya, my junior Tenzaki Miaya, my childhood friend Akanami Kyoka, my fiance Kuzukane Rei and—
—The girl I had a relationship with, Seiyou Sasana. (T/N: Sasana's family name in Kanji is 青桜, which means blue cherry blossoms.)
The fun and entertaining romantic comedy between us five starts here.
Of course, at that time, I had no idea how it would end.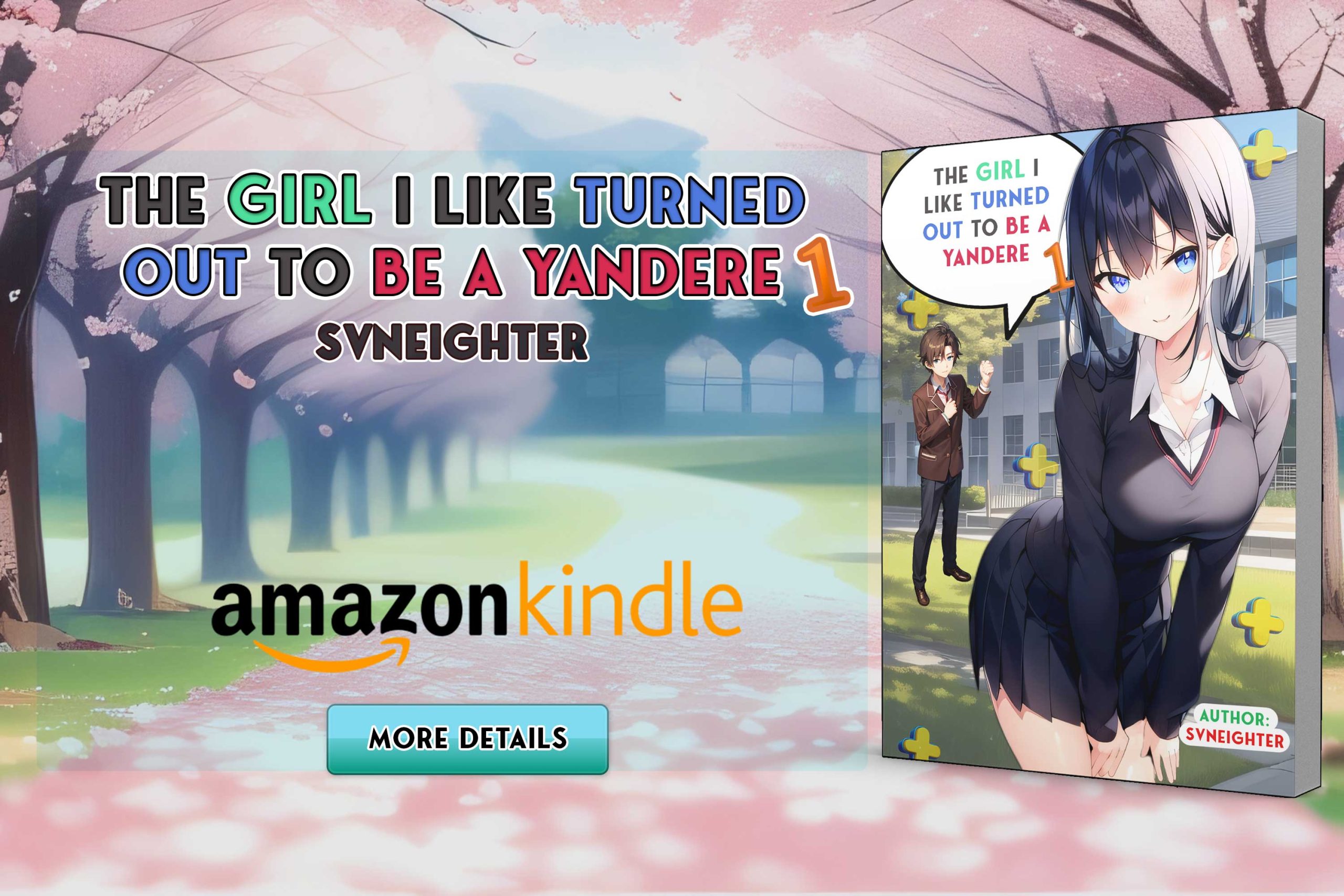 Comments for chapter "Chapter 6 - Can't We Do It? Senpai"
COMMENTS