I Tried to Verify What Would Happen if I Revealed to My Junior Who Always Mocks Me for Being a Virgin That I Am Actually Experienced - Chapter 5 - It's Fine, Right? Senpai
Chapter 5 – It's Fine, Right? Senpai
"You really came, Nao-nao! It's been a long time since we've talked in person like this! I'm a bit nervous!"
My fiance Rei laughed happily as she said that, even though it had been a while since we had spoken.
After hearing Tenzaki's shocking statement, I ended up running to the residence where Rei lived. …Honestly speaking, I had many memories of this place, so I didn't want to come here if I could. However, "I knew it, senpai's first partner was Kuzukane Rei! I heard it right from the person herself!" I couldn't ignore this remark.
So, for the first time in a long time, I was face to face with Rei, my fiance.
"Come on, sit down, Nao-nao. I've been waiting for you for a long time, you know?"
"……"
Her name is Kuzukane Rei, and she is a rich young lady. Living in a mansion on a hill, most people would think of her as a polite young lady.
However, the real Rei is the complete opposite. With flashy blonde hair and a boisterous gal who scoffs at manners, she is the girl known as Kuzukane Rei.
…Rather, shouldn't gals who use "ashi" be just a fictional existence? What kind of life experiences would one have to go through to start using "ashi" (a slang term for oneself) as "I"? It's impossible.
"What are you just standing there like that for? You've come all this way to my room, you should feel more at home. We have a lot to talk about, don't we?"
"…I guess so."
I don't have much to talk about, but I certainly can't just stand there forever. So I sat down next to Tenzaki, who was sitting there with a miffed look on her face.
"So, senpai. I heard it all already. She is the girl who took senpai's…virginity, right?"
Tenzaki said this without any preamble and glared at me.
"…No, we were never—"
I tried to correct Tenzaki, but before I could, Rei hugged my back and responded.
"That's right! I'm the one who got Nao-nao's virginity. I've told you before, haven't I?"
"…I'm not asking you. I'm asking Naoya-senpai."
"No matter which one you ask, the answer is the same. Tenzaki-chan is a bit strange, isn't she?"
"I don't want to hear that from you… Or rather, don't hug Naoya-senpai."
Even when Rei was glared at with Tenzaki's intense gaze, she showed no signs of being bothered and embraced me even more strongly… Though it makes me feel a bit uncomfortable being so close, Rei seems to deliberately press her soft body against me as if to show off to Tenzaki.
Then she brought her lips close enough to touch my ear and whispered in a small voice…
"You might want to get your story straight with mine here, don't you think?"
"……"
I didn't say a word back to her… Because only Rei knows. She knows about the relationships I have with people, where I stand, and what my current situation is. She knows everything.
"Hey! How long are you going to keep touching senpai? Get away from him!"
Tenzaki cried out while her face turned red, and forcibly pulled Rei off of me.
"Ha-ha-ha. You're so cute, getting red like this, Tenzaki-chan."
"Shut up… Rather, Naoya-senpai. Please answer me honestly. Is this ridiculous person your first partner?"
"……"
When I was a little at a loss for words as to how to answer such a question from Tenzaki, Rei winked at me, as if to say, 'It's okay, you should do as I say'… Rei hasn't really changed at all. She didn't become a gal and fell into darkness after entering high school. She has always had this personality and appearance since we were kids.
"…Yes. My first partner is Rei."
So I decided to play along with Rei's devious plan. Telling the truth would not convince Tenzaki now.
"I-Is that so…? Is it because she's your fiance after all?"
"Well, something like that."
"I see… I see… I see how it is…"
Tenzaki repeated the same words over and over again, with a confused look on her face.
"Now you're convinced, right? …So now, let's go home?"
"Please wait a moment… Um, what exactly does 'fiance' mean? Does that really exist in this day and age? …Senpai, you're not lying, right?"
"…Well, I understand why you would feel that way, but those kinds of silly customs still exist in certain places…"
When I was in primary school, I was suddenly told that I had a fiance, and suddenly I was brought to this big stupid mansion, and waiting for me there was…this 'ashi'-using gal. At the time, I was so surprised that I thought the world was ending.
"Well, I don't particularly mind. Ever since I was a child, I've always been devoted to Nao-nao."
"You're lying. When you first met me, you said, 'I hate you!' Didn't you?"
"Are you sure? I think Nao-nao is misremembering."
"Well, never mind about that. Anyway, I'm sorry for interrupting. I'll go now… Tenzaki, are you satisfied now?"
"……"
Tenzaki, seemingly unaware of my words, simply tightened her grip on her hands and continued to glare straight at the ground.
So I tried to speak to her by saying, 'What's wrong?' but Tenzaki interrupted me and spoke to me abruptly.
"Senpai. Your engagement. Is it still. Valid? With this person. Are you still engaged?"
"I told you to stop talking that way… Anyway, you already know, right? I don't have any friends or girlfriends. It's been years since I last talked to Rei. So, as for being engaged, that's something of the past…"
"I haven't called off the engagement."
Rei said in a slightly cold voice as if she was taking over my words.
"Don't glare at me, Nao-nao. At the very least, I think that way. I haven't been talking to you much lately because it seemed like you were bothered by something, but I've always liked you, Nao-nao. So no matter what you do or who you're with, I believe that in the end, you'll come back to me."
"…Do you think so too, senpai?"
"No, I… I've never once agreed to this engagement, not even once in the past."
In this day and age, there is no need to follow such silly customs… At least I like to think so. I still don't want to believe that such nonsense exists in reality.
"Hey, it's time to go. We'll talk about it tomorrow, but we're going home today, okay?"
"Huh? Nao-nao, aren't you going to eat first? I went to the trouble of having Nao-nao's favorite, extra-large hamburger steak prepared for him."
"…I liked that when I was a kid, didn't I?"
Well, I still like that dish… But I really can't let Tenzaki go home alone. On the other hand, it would be impossible for Tenzaki to join in…
And besides, even though Rei may be smiling and having fun, she shouldn't have forgotten everything either.
So it's not good for either of us if I stay too long.
"Well, anyway, I'm going home today. Tenzaki, you're convinced now, right?"
"…Yes. I'll leave it at that for today."
Then we both got up from the sofa.
"Tch, are you leaving already? Well, it's fine. It was fun to talk to Nao-nao after such a long time… Oh, by the way, Nao-nao, you're still wearing that."
Rei said this in a terribly surprised way and pointed to my blue cherry blossom keychain.
"…Yeah."
I didn't make eye contact with Rei and just said that back.
"Nao-nao, you're so kind. But that thing with Kyoka, I still can't forgive it… After all, I'm not that kind."
"……"
I didn't say a word back to her and walked away quickly, pulling Tenzaki's hand… All because talking to Rei any longer would remind me of unnecessary things again.
By the time I left the house after my first conversation with my fiance in a long time, it was already dark.
"…I'll walk you home, Tenzaki."
I said that and started walking in the opposite direction of my house.
"……"
But Tenzaki just stood there and looked straight at me without saying a word.
"…What's wrong? Tenzaki… Are you still not convinced—"
"Hey, senpai. Would you embrace me now?"
"———"
Tenzaki's words were so abrupt, so inexplicably unexpected, that I was too surprised to utter a word.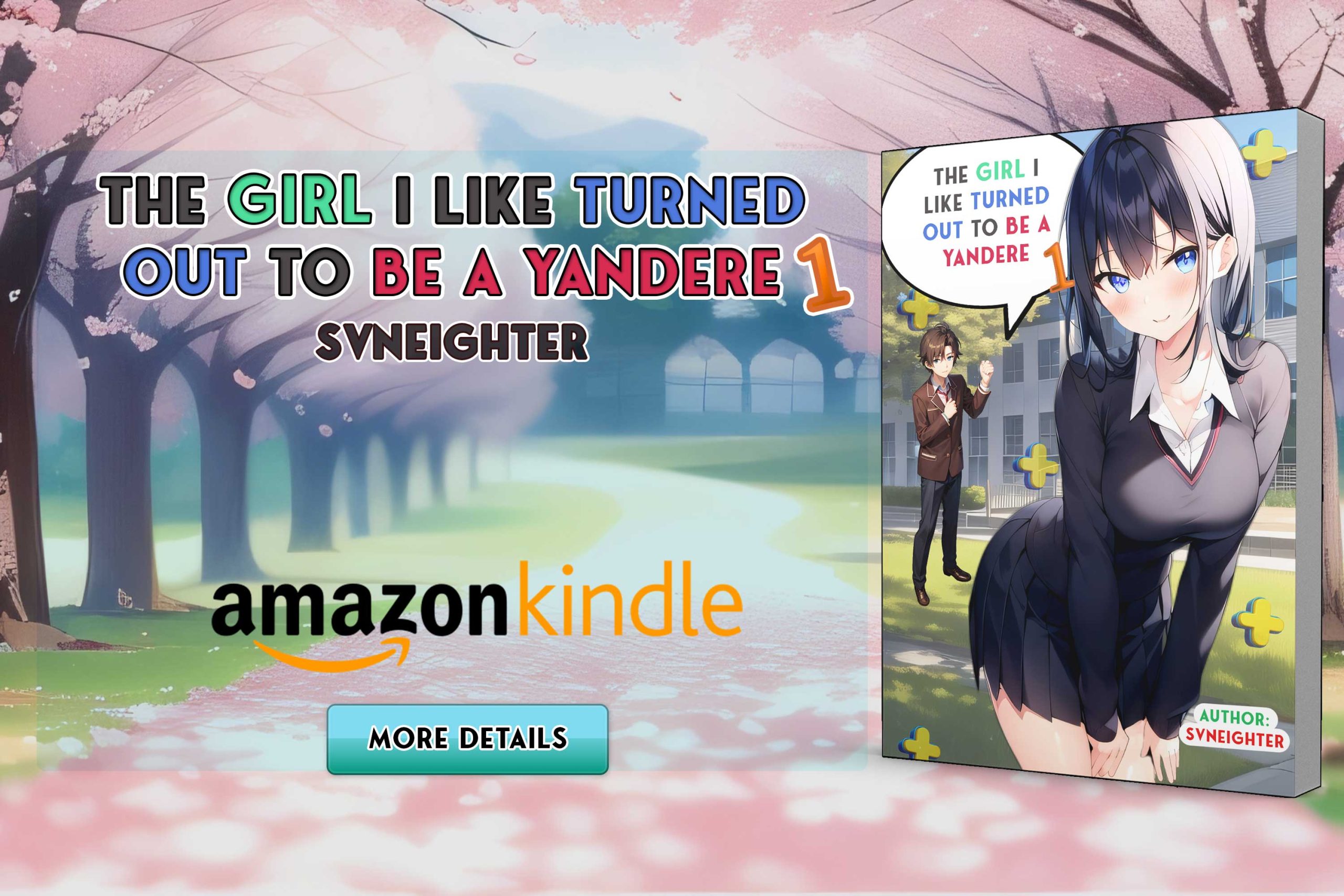 Comments for chapter "Chapter 5 - It's Fine, Right? Senpai"
COMMENTS