Maou Reijou no Kyouiku Gakari - Chapter 40 - Your Own Magic
"Hello Everyone! Please support me by donating on ko-fi! "
---
Your Own Magic
---
"Hmm…."
A faint voice escapes from Femu's mouth.
A small body trembling slightly.
A black sphere the size of a pea in front of her was shaking unsteadily as well.
"I-I can't…"
Immediately after she muttered in agony–
The sphere turned into fine particles and dissipated into the atmosphere.
Then, Femu sat down flat on the spot.
She was breathing with her shoulders moving up and down widely, as if she had just run as fast as she could.
"A…"
"…A?"
Femu looked at me and tilted her head slightly.
"Wasn't that amazing! How did you just do that!?"
I had been taken aback, but now Femu was controlling that magic on her own, though not perfectly.
Femme was now controlling that magic, albeit not perfectly, on her own.
"W-well… with right hand and left hand…"
"Right hand and left hand then!?"
"Fuue….! Close, sensei, you are close…"
"What? Oh… s-sorry!"
I was physically close to Femu, but I didn't realize it.
I was too excited and developed a bad habit.
"If I was conscious of handling… different magical elements with my right and left hands, I could… do it…. like that…."
I saw with my own eyes that it was definitely done, although I still didn't perceive it myself.
"Different magical elements… Does that mean there are really two different kinds of magical elements? You brought it from another adjacent world! What's it like! Can we do it again!"
"Yeah… Ehh sensei… you are close…"
"What? I-I'm sorry!"
The next thing I knew, Femu was right in front of me.
I hurriedly retreated from the spot as if I were jumping.
I was so excited by this unexpected experience that I didn't know why I was so excited.
"Uhmm …Though I'm still not sure but… after reading that earlier I guess you became a bit aware of how to do it I guess…"
Femu slowly began to let go as if to seperate.
"I had the feeling that I was surrounded by… powapowa~… like something…"
"Powa Powa…? What is that?"
It should be an abstract term, but she could only understand the sensation only, so I refrained from going into it too deeply at this point.
"When I made a conscious effort to produce the normal magical element from my right hand… and the powa-powa from my left hand, I was able to do it…"
"I see. So that's what you did."
"Yeah."
Femu's explanation, I think she talked about it more than she has talked in her whole life.
From what I hear, it seems safe to assume that what was written in that paper is largely true.
Astra Hastet.
I don't know who or where she is, but I'm sorry I thought she was a crook or something.
In my heart, I apologized to the unknown researcher who wrote that paper.
"So if it's gone, does that mean that there wasn't a sufficient supply of magic elements or that PowaPowa~ then…? Or is it a balance of both that matters…?"
"I don't know…"
"Well, yes. We'll just have to try this one out steadily."
But it was great to see something that looked like a breakthrough instead of a situation where we were groping in the dark.
Femu's tone of voice was also a little brighter than it had been a moment ago.
"I wish I knew what it felt like, but it's all about the details."
"Sorry I'm not very good at explaining…"
Femu covered her head.
"No, it's okay. And if I don't understand it, that means it's going to be magic only for you, Femu. Your own."
"My own…?"
"Yeah, you get it? Isn't it exciting to think that you might be able to do something that San, Fia, and Isuna can't do?"
If everything in that paper is true, not even I or this kid's father could do that.
"Not even my sisters could do it, just me…"
Femu, perhaps liking the sound of "your own" sounds slightly overcome with ecstasy.
I would say that that magic is closely tied to this child's personality.
If the control advances, it may lead directly to the resolution of her inferiority complex.
But it won't mean anything unless she learns to use it properly.
But overconfidence is the source of accidents.
I nailed myself not to get too comfortable and re-tightened the laces of the cage.
"…Yeah!"
The most pleasant reply ever.
From then on, we just alternated between training to suppress out-of-control magic and training to build magic by ourselves by combining two types of magical elements.
Sometimes failing, sometimes learning new tricks.
Steady but steady progress was made.
Time passed in the blink of an eye, and Femu no longer blushed at all when she showed her face in front of me…
"Hmm…"
Femu thrusted her hands forward.
A jet-black sphere gradually increased in size in front of her.
What started out as a pea-sized sphere soon grew to the size of a clenched fist.
The goal now was to keep it this size.
No longer she let her embarrassment make her go wild when she exposed her body in front of me.
However, if she makes it any bigger, she will not be able to control it in time and it will run out of control, so I still can't let go of my cage.
"Nn… nn~…"
Femu growled and kneaded, releasing magical elements from her left and right hands.
The negative magical element coming out of her left hand was completely undetectable to me, but I had no doubt about its existence at the earliest.
Femu herself said that she is now able to perceive its existence much better than before.
She may have always had a talent for magic, but this rate of growth was frightening.
When the kneaded jet-black sphere reached its optimum size, its pulsation stopped with a snap.
All that remained was to maintain this state, which, according to her, was the most difficult part.
When the supply of magic elements becomes excessive, the sphere runs out of control, and when there is not enough or the balance is lost, the sphere dissipates.
She has been able to come to this stage several times before, but at the end of the day, she could not maintain her strength and concentration.
This time, however, Femu was more focused than ever.
I watched over her without making any unnecessary calls, only being prepared to intervene immediately if she went out of control.
Ten seconds, thirty seconds, and then a minute passed without any sign of outburst or fizzling out.
Femu, with a distressed look on her face, took one look in my direction.
I returned it with a smile and a nod.
Then she points not at the mountain …but above it.
Femme, perhaps understanding my intention, gave me a small nod in reply.
As she pointed her hands toward the cloudy sky, the sphere also followed her movement.
The aim was set, and Femu took a big deep breath.
"Go!"
With a shout, a jet-black sphere is shot into the sky.
It flew with a rushing sound and disappeared into the clouds in a flash.
Immediately afterwards
A strong flash.
A deafening explosion.
Then, a split second later, the blast arrived from directly above.
It was not so strong that she could not stand up, but I still put my hand on Femme's body to support her.
The scale of the blast was slightly less than that of the earlier outburst, but it was definitely proof that the magic was under perfect control.
"What? What?"
"Oi!… no, no! My hair is ruined…"
"Kyaaa! What, what is it~?"
Three startled voices can be heard from the other side of the square.
Looking up at the sky, I wonder if my mischievousness has gone a little too far.
The flash of light and the blast of wind gradually fade away.
The cloudy sky with a large hole on the other side of it gradually revealed itself.
Warm sunlight shone through the beautiful circular hole toward where we were.
"Hmmm~…Feels good!'
I stretched wide, feeling the pleasant warmth throughout my body, and turned my eyes to the side.
There was Femu, who was smiling as radiant as the sunlight that was shining on her.
---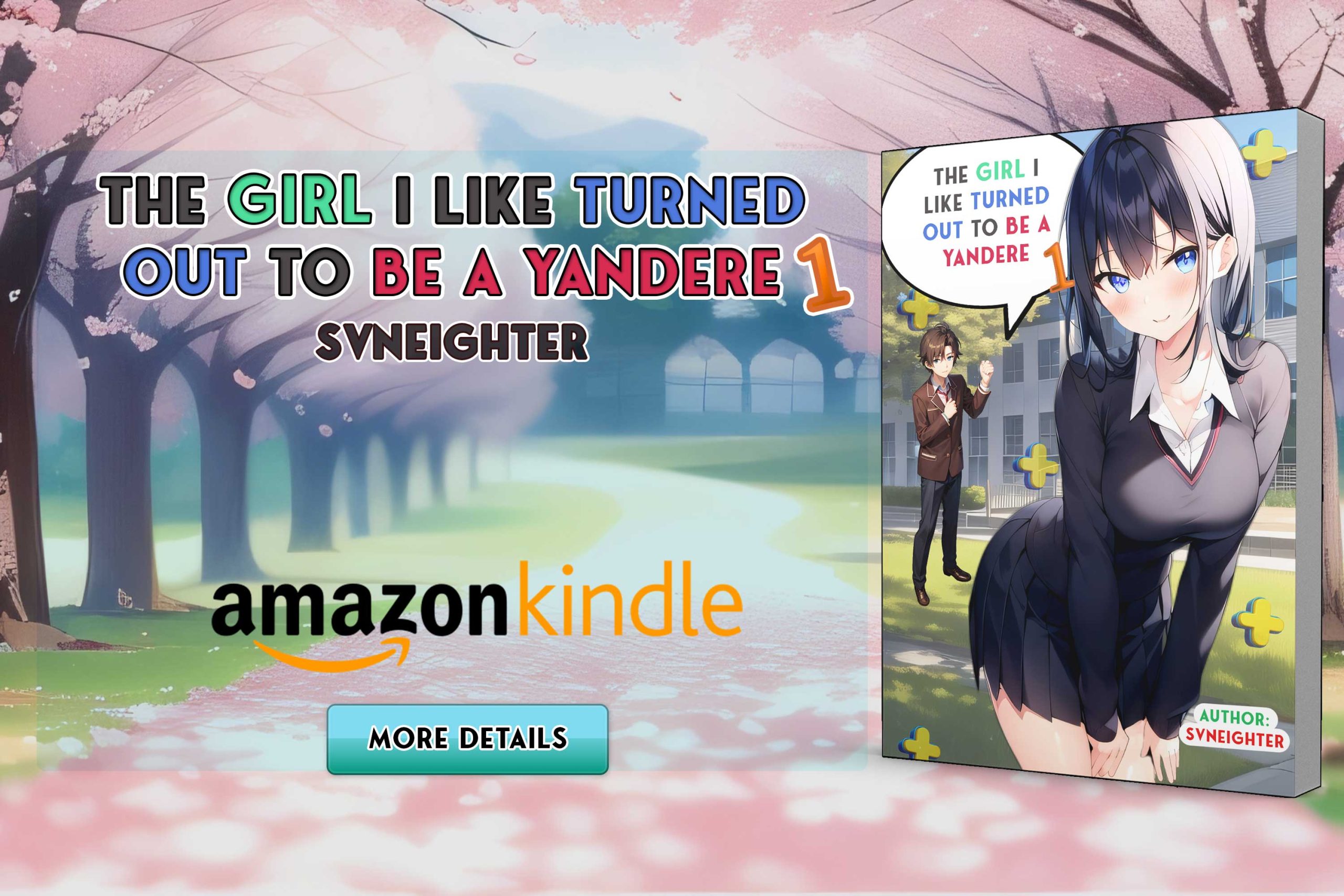 Comments for chapter "Chapter 40 - Your Own Magic"
COMMENTS