I ended up living together with the school's number one beauty who rejected me even though I hadn't confessed to her, but why are her beautiful sisters aiming to steal my virginity? - Chapter 13 : Goodbye
A couple of hours ago, Akane Hiiragi's panties were found in my room. And now, I was calmly packing my belongings silently in my room.
"…Is this all?"
I sighed lightly as I looked at the packed bags, which took about 30 minutes to organize. Since my luggage has not increased since I arrived, preparations to leave were quickly completed.
"It's rather disappointing."
I thought things were going well. I had hoped that this time would be different. However, it was just a misunderstanding, and reality turned out to be a delusional fool who thinks that everything would go according to how I think.
Since the moment I was caught or blamed for stealing the panties, Akane-san and Midori-nee had a heated argument, almost to the point of physical confrontation. Even I, as one of the parties involved, couldn't intervene with those two. But the fact remained: panties belonging to Hiiragi Akane were found in my room. Of course, I didn't steal any panties. However, it seemed that it wasn't a hoax created by Hiiragi Akane herself.
Based on my past experiences, I'm sensitive to people's lies. So, somehow, I understood that she wasn't lying. But if asked who put them there, even I couldn't answer that.
But the fact remained: panties belonging to Hiiragi Akane were found in my room. No matter what I said, that fact would never change. 
"Got it. I'll leave this house immediately."
Midori-nee genuinely tried to stop me. However, even after such a fight, I couldn't find a reason to stay in this place. So, I thanked Midori-nee and decided to leave the house.
"Well, let's go."
Muttering those words, I stood up. There was no longer any reason to stay here.
"Nazuna, I'm coming in."
But, as if it were calculated, Midori-nee appeared at that very moment.
"…You've already tidied up, haven't you?"
Midori-nee, looking around the room, sighed sadly.
"Well, yeah. Since I didn't have much luggage to begin with, I finished up packing everything quickly."
"Could it be that you knew this would happen… Is that why you brought so little luggage?"
"No, that's not it…. Did I not mention it? My parents died a long time ago, and I've been tossed around among relatives. So, I never had much luggage to begin with."
"…Is it not painful for you?"
"I'm used to it, so it's okay."
Being accused of a baseless crime and being kicked out of the house. Such things had happened to me many times before. So, I can't summon any anger now.
"…You really shouldn't go. I'll go talk with Akane-chan again."
"I appreciate the sentiment, but going now won't change anything. The fact that Akane-san's panties were found in my room is true."
"I'm saying that's a lie! Because Nazuna is a kind person! You wouldn't steal anyone's panties!"
Midori-nee was genuinely angry. Her belief in me exceeded even the words of her own sister. I didn't understand why Midori-nee cared so much about me, but I genuinely appreciated her feelings.
"But too bad, Midori-nee. The truth is, I'm a pervert with a panty fetish."
"Then I'll give you my panties."
"…Eh?"
"Panties, bras… my body, everything. If Nazuna wants it, I'll give it all. So, don't go…!"
Midori-nee was crying. Tears streamed down her face as if the world had come to an end.
"…I'm sorry. I was hasty."
"No, I won't forgive you."
Saying so with a trembling voice, Midori-nee hugged me tightly.
"It's okay, Midori-nee. I have a proper home to go back to. Besides, I actually have some money… enough to get by for a while."
That wasn't a lie. Just a while ago, Hiiragi Akane, who suddenly appeared, handed me a passbook with an astonishing amount in exchange for a certain promise.
"With that much, you won't have any problems for a while."
She said those words that looked like she was about to cry any moment.
"That's decided then. I'll go with you, Nazuna-kun. I can't stay with Akane-chan anymore."
"No, what are you talking about? It's impossible, she is your sister."
"Why not? I'll do my best at anything to support you."
"No, even if you say that… the house I am going to is so cramped, dilapidated, and it's in the middle of the mountains. It's not a suitable place for a girl like you to live."
"I don't mind as long as I'm with Nazuna."
Midori-nee looked straight into my eyes with her beautiful emerald-colored eyes. It seemed she was genuinely serious.
"But it's impossible. …And why is Akane-san so desperate? Do you know, Midori-nee?"
"I… don't."
"I won't ask for details, but there's a secret that can't be told to anyone. And that secret makes things inconvenient if I stay at home. So, Akane-san decided to drive me out, even if it means becoming the villain…. I understand that it's not an easy thing to do."
Honestly, I didn't like Hiiragi Akane's approach. But she was probably aware that she was wrong. Despite knowing that, she intentionally took on the role of the hated one.
I simply couldn't deny her actions.
"…Nazuna is too kind."
"I think Midori-nee is much kinder than I am… I've never been treated so kindly before, not since I was born."
But precisely because of that, I don't want to see such a pained expression on someone so kind. That's why I've decided to leave.
"Oh, I forgot. Midori-nee, can you let go of my hand for a moment?"
"No."
"…Well, even if you say no, it's a bit troublesome…"
Seeing my troubled expression, Midori-nee smiles faintly. Seeing that smile, I feel a little reassured.
"Nazuna-kun, please rely on my chest again like you did earlier. Then, I'll let go of your hand."
"Well, okay… but why?"
"You said it yourself, Nazuna. That you wanted me to do it again."
"Oh, right…"
I lightly smile and buried my face in Midori-nee's bountiful b*****s, just as instructed.
"….."
Midori-nee may not be as well-endowed as Touka-san or Shiemi-nee, but she has a sizable chest. So, when I bury my face like this, I feel a little tense.
"Nazuna-kun."
"What?"
"Are you really okay being alone?"
"Yeah. I've always been alone until now."
"…If it gets tough or painful, anytime you can rely on me. I'll always be on your side, Nazuna-kun."
"Thank you."
I continue to rely on Midori-nee's chest for a while. Midori-nee is warm, soft, and above all, kind. If I let my guard down, I feel like I might fall for her.
"It's okay now."
But that's precisely why I distanced myself from Midori-nee after saying that. Then, as if to cover something up, I exhaled slowly and took out a present I had prepared from my bag.
"This is for you…"
"This…"
"It's wrapped, but you can probably guess what's inside, right? Give it to Akane-san. Don't tell her it's a present from me; just use it to make up with her."
"Is that okay? Are you really okay with this, Nazuna-kun?"
"Yeah. I've said it many times, but I'll be fine. So, you too, make up with her quickly, okay?"
"You're too kind, Nazuna-kun."
Midori-nee hugged me again and started crying.
"I'm not kind; I'm just… sly."
"That's not true! Nazuna-kun is… Nazuna-kun is my proud little brother!"
Just those words were enough for me…. No, if I keep talking to Midori-nee like this, my resolve might waver. So, I gently stroked Midori-nee's head and slowly pulled away.
"Well, if it gets too late, the last train will be gone and I will have to sleep somewhere outside, so I'll go now…. Say hi to Shiemi-nee and everyone for me."
"Are you really going?"
"Yeah. I can't cause any more trouble than I already have."
"I'll always be waiting for you, okay?"
"Yeah, I got it. Thanks, Midori-nee."
With that, I left the Hiiragi Mansion.
"…Let's go."
Suddenly looking up, the sky was covered with thick clouds, and the wind blowing felt as cold as midwinter. But I moved forward without worrying about it.
"In the end, I never once said 'I'm home,' huh."
For some reason, those were the last words that slipped out of my mouth.
☆☆☆☆☆☆

If you are enjoying the translation, do rate the novel 5 stars on our site and novelupdates.
Thank you for reading! Feel free to comment your opinions below! 
Also, if you enjoyed my translation, support me by donating a cup of Coffee through Ko-Fi.
The button is available on the top of the page.
Found any errors or typos? Feel free to contact me on Discord. 
TL : Zenon#4120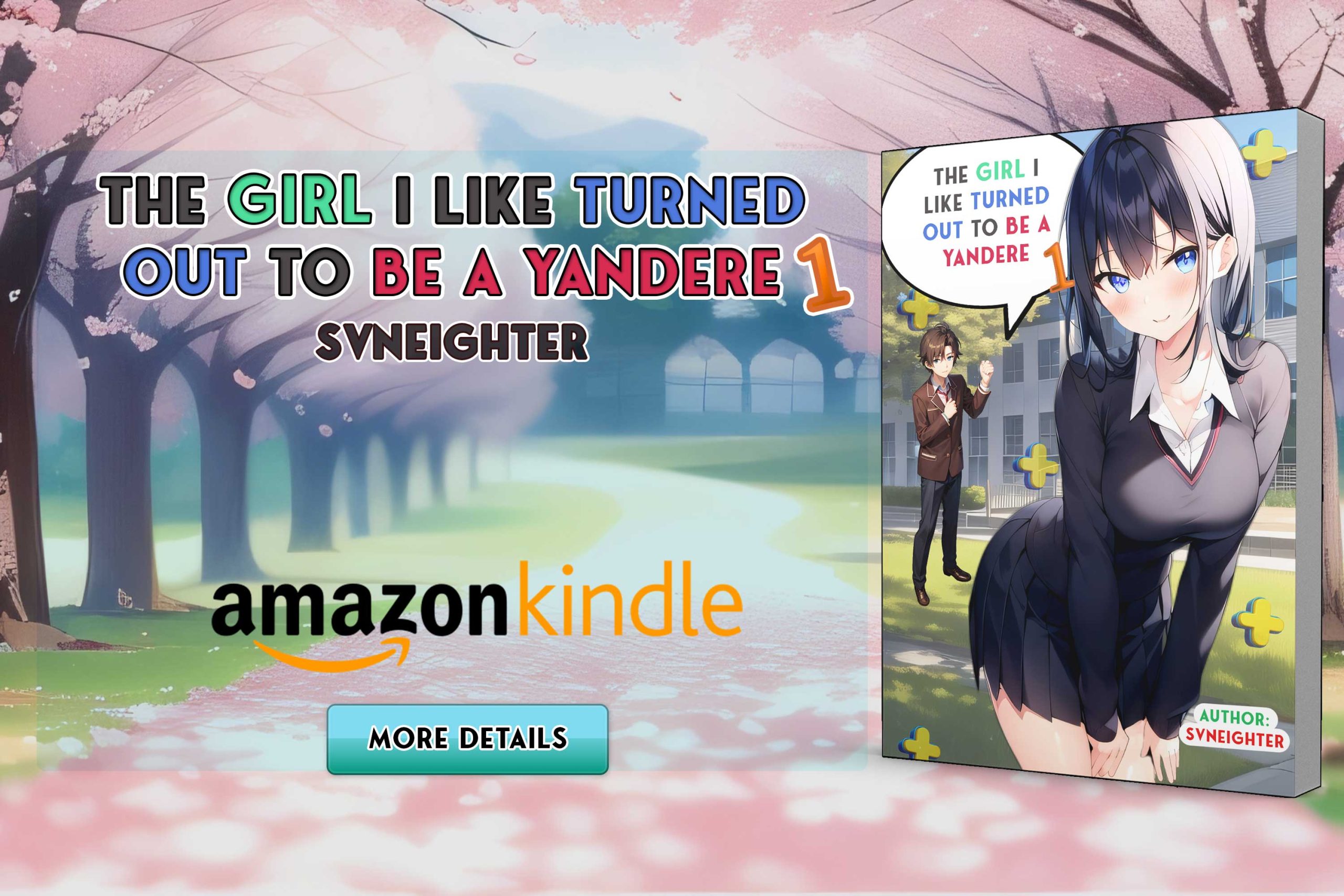 Comments for chapter "Chapter 13 : Goodbye"
COMMENTS