I ended up living together with the school's number one beauty who rejected me even though I hadn't confessed to her, but why are her beautiful sisters aiming to steal my virginity? - Chapter 12 : Blame and Interrogation
Everything was going well. I had misunderstood it that way.
"Haah… I'm tired."
I was casually stretching while walking beneath the now dark night sky.
Five days have passed since I went shopping with Midori-nee. During that time, I worked diligently at a day labor job.
It was all in order to gain recognition from Akane Hiiragi.
I had thought it was impossible. However, thanks to Midori-nee, I found a gift that seemed likely to please Akane Hiiragi…. But, I didn't have enough money to buy the crucial, core present.
Well, if it was about that much money, I could manage somehow using the inheritance left by my parents. But, it felt somehow… wrong. So, for these five days, I worked hard at my part-time job to save money.
Today, I finally managed to buy that present.
"I hope she likes it, there's not much time left."
Shimei-nee, Kaede-san, and Midori-nee. Those three surely acknowledged me. And I think Touka-san is fine too.
Lately, feeling bad about just relying on them, I've been helping Touka-san with her cooking. …Well, from Touka-san's perspective, I might just be getting in the way, but even so, Touka-san seemed really happy.
So, what remained was Akane Hiiragi and Aoi-san, who still hadn't come home even once. If I could become friends with those two, I could officially become a member of the Hiiragi family.
"…I've come so far to want their recognition."
Getting recognition from everyone was supposed to be a means to stay in that house. But before I knew it, I wanted to be recognized by everyone and become a member of their family.
"Life is a winter that never ends."
That was the catchphrase of the 'teacher' I had been indebted to until recently. As far as I knew, that person was more pessimistic than anyone else, and every time something happened, they would utter those words. And before I knew it, that catchphrase had infected me too.
…But recently, warm days have continued as if to call that phrase a lie. So maybe, my long winter has finally ended. That's what I couldn't help but think.
"Ah, I've arrived."
Walking while lost in thought, I finally reached home.
"I hope the present goes well."
Exhaling as if steeling myself, I opened the front door. Just as I was about to visit Akane Hiiragi's room, a voice suddenly echoed.
"—Haimiya Nazuna! You stole my panties, didn't you!"
The sisters had some kind of unusual secret. I was supposed to have noticed that. But life here was so enjoyable that I had let my guard down.
So, it probably led to this.
"….."
Looking into Akane Hiiragi's determined eyes, more resolute than mine, I strongly realized that was the case.
◇◇◇◇◇◇
"Follow me!"
Shouting in a loud tone, Akane Hiiragi pulled my arm and opened the door to my room. There, Touka-san, Kaede-san, and Midori-nee were present.
"Everyone's gathered, huh… Well, Shiemi-nee isn't here?"
"Yes. Shiemi-nee is locking herself in her room due to the event, so she's not here."
In response to my words, Midori-nee replied.
"Right now, that doesn't matter. More importantly, you, did you steal my panties?"
"I don't know about any panties. First, explain this situation…. What the h*ll happened?"
"Don't play dumb! You're the only one who could've stolen my panties!"
"No way I'd do that. Panties or whatever you are blaming me for."
"Don't lie! Other than you, who would steal them!"
Akane Hiiragi glared at me with sharp, piercing eyes.
"Akane-chan, it's not good to jump to conclusions like that. Nazuna-kun is tired from working part-time, so let's have dinner first, okay?"
"No. Even though Touka-nee-san asked for it, I can't just let this go. It's not a problem that can be solved with a casual attitude like this!"
"But…"
"But it's not like that, Touka-nee-san…. It can't be helped."
Akane Hiiragi turned her sharp gaze towards me again.
"From now on, I'll search your room. If I find my panties, you will have to leave our house instantly!"
"…Fine, whatever. I haven't stolen any panties so you can search to your heart's content."
"Good. Then, wait outside the room."
"Yeah, yeah. Feel free to search as much as you want."
Saying that, I left the room.
"Sorry, Nazuna-kun."
Midori-nee, who had come along with me, apologized with a bow.
"Why is Midori-nee apologizing?"
"Because I know Nazuna-kun isn't the type of person to steal anyone's panties. But I couldn't stop Akane-chan either."
"…Midori-nee is still a good person, as always. But, it's not Midori-nee who should be apologizing."
"But…"
"It's fine. More importantly, Akane-san's behavior seemed oddly quiet. Did something happen?"
If it were the usual Akane-san, there would be more fuss over an incident like this. Yet for some reason, just now, she didn't say a word.
"Kaede is, how should I put it… she's not comfortable with this kind of lewd topic. So, I think she's a bit bewildered because she suddenly became aware of Nazuna, whom she thought of as a friend, as the opposite sex."
"I see. I thought she was childish, but she's like that in that way too."
"Yes. But it's okay, you know? Kaedeusually forgets most things after a day, so by tomorrow, we can get along as usual."
"I see."
Muttering so, I glanced at the closed door of my room.
"But it might be time to end it…"
"Did you say something, Nazuna-kun?"
"No, it's nothing. …By the way, is it common for Akane-san to make such a commotion like this?"
"No. If it were the usual Akane-chan, she wouldn't suspect anyone just because her panties went missing."
"I see…. But well, if you're living with a guy, I guess you'd be concerned about that kind of thing."
"Nazuna-kun, come here for a moment."
For some reason, Midori-nee pulled my arm and moved to the living room.
"What's wrong, Midori-nee? Why are you pulling me all of a sudden?"
"Because Nazuna-kun looked like he had completely given up…. It's okay, you know? I know for sure that Nazuna is not the kind of girl who would steal panties."
Saying so, Midori-nee pressed my head against her big b*****s.
"Why are you hugging me? My head is hitting there you know."
"It's fine. I am your onee-chan after all."
"I see…"
I wondered if it was relevant, but the warmth of Midori-nee was pleasant, and I swallowed any clumsy retorts.
"There, there. Nazuna-kun is a good boy."
"When you do this, it's a bit embarrassing."
"No one is watching, so it's okay. So Nazuna, for now, please… rely on your onee-san's b****s to your heart's content."
"….."
Despite her calm words, Midori-nee's heart was pounding so strongly that it felt like it might  explode any moment. Surely, embracing like this must be embarrassing for her as well. Nevertheless, she treats me gently as if she has seen through my anxiety.
"Thank you, Midori-nee."
I'm so happy with Midori-nee's kindness that I continued to rely on her for a while.
"Well, shall we go back soon? Today, I'll give Akane-chan a piece of my mind."
"It's not a big deal. There's no need to fight."
"But…"
"It's okay. Even if you two fight, it's not a problem for me. … More importantly, um, if it's okay with you, can I be embraced like this again?"
"… Kawai~! After all, Nazuna is really cute! If it's Nazuna, I'll do it anytime! Because I…!"
"I found it! I knew you were the culprit!"
As if interrupting Midori-nee's words, a voice echoed from my room.
"Let's go back, Nazuna."
"Yeah."
After exchanging glances once, Midori-nee and I quickly return to the room.
Then, with a scornful and cold look, Akane Hiiragi stares at me while showing off the red panties she held in her hand.
"This panty came out from under your bed. Touka-nee-san and Kaede are witnesses. So, Nazuna Haimiya, as promised, leave this house in an instant!"
Akane Hiiragi's voice was so cold that I couldn't even say anything in return.
☆☆☆☆☆☆

If you are enjoying the translation, do rate the novel 5 stars on our site and novelupdates.
Thank you for reading! Feel free to comment your opinions below! 
Also, if you enjoyed my translation, support me by donating a cup of Coffee through Ko-Fi.
The button is available on the top of the page.
Found any errors or typos? Feel free to contact me on Discord. 
TL : Zenon#4120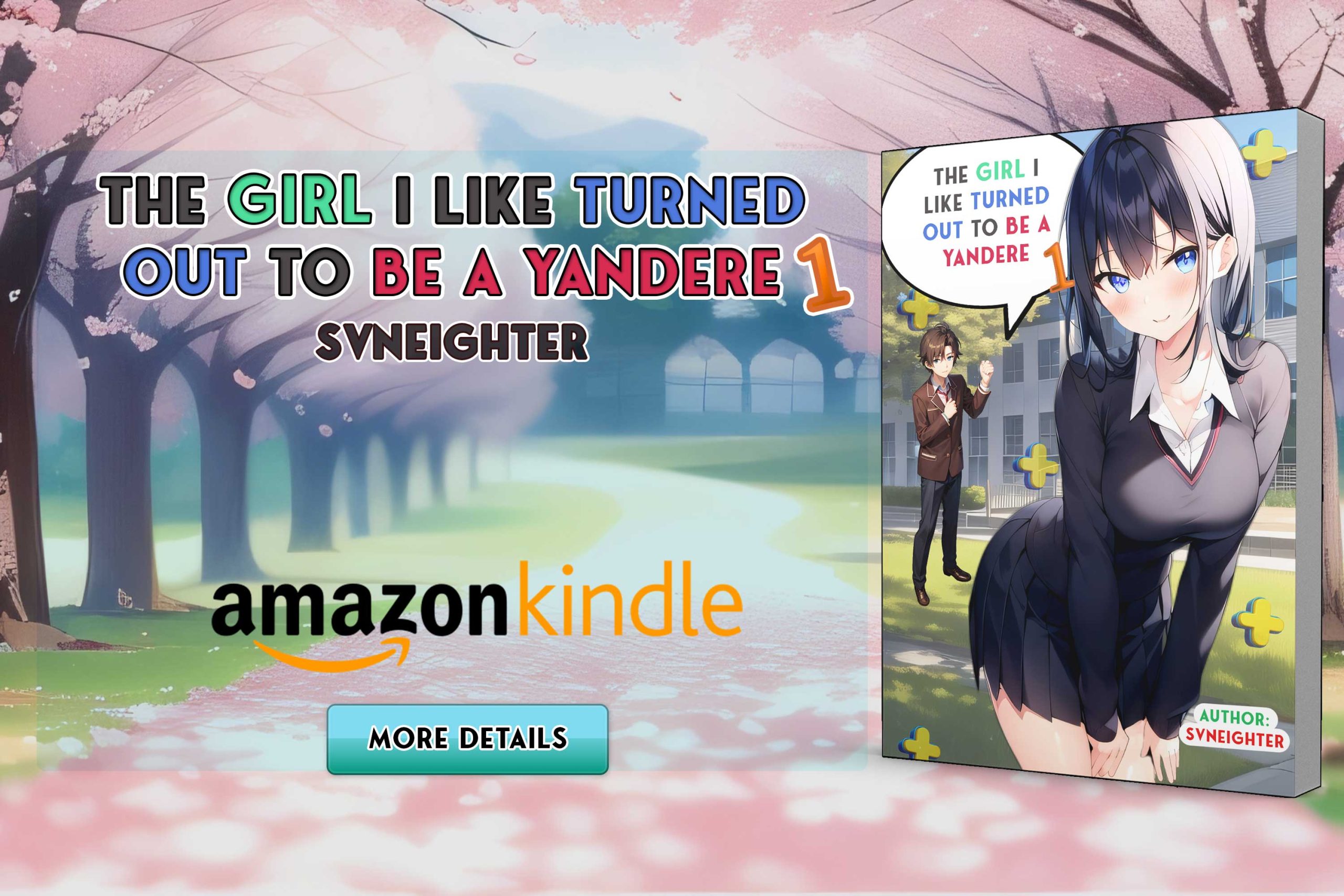 Comments for chapter "Chapter 12 : Blame and Interrogation"
COMMENTS