Yandere Ojou-sama! - Chapter 68- After story~2!
My two-and-a-half-year-old daughter, Takahashi Himiko is rather smart for her age and the level of cuteness she carries already exceeds the universe level.
"What that, Papa?" She still was learning to speak properly but when considering her age, this was already enough.
Seeing her cute little finger pointed at the window, I spoke gently, "That's clouds, Himi. You know clouds of wolf you saw the other day?"
She has a great memory and understands most of the things if spoken in simple terms.
I think it was thanks to Minami-san that my daughter is growing so splendidly.
"Mama…." She lost her interest soon and turned herself toward the other side of the passenger seat where Akira sat with her glasses on and eyes trained on the tablet she carried.
It seemed Akira didn't hear Himiko's voice or she surely would have responded. For her to be so focused when we finally were going on a family trip…the work must be important to be done.
"Mama is selecting the princess fairy dress for you. Himi-chan wants to look pretty in the fairy dress, right?"
"Princess dress!" She gave me that radiant smile that already made my day. Seriously, this girl is nothing less than an angel descended to bless us.
The fact that Himiko likes to dress and get complimented makes it so easy to coax her at times. Another thanks to Minami-san.
Seriously, at the age when I and Akira became parents, we had no idea how to handle our child. Minami-san was always there to help us with Himiko and provide us with the time to get accustomed to our new lifestyle.
After some time, Himiko fell asleep in my arms with her cute little head resting over my shoulder.
Haah…she is so adorable. Just the thought of marrying her one day makes my heart wrench in pain and slight anger wells up.
"I will take care of her, Haruto-sama."
I nodded to the flight attendant before handing Himiko to her. This private jet was solely for Akira's personal use so the staff members were also reliable and trustworthy.
Getting up from my seat, I approached my wife who didn't say anything for a while now.
When I peeked at the screen…I was completely startled.
"Ahhh! Haru-kun?!" She turned off the screen with a flustered expression, clearly not okay to let me see that she was shopping for lingerie.
…I will pretend I never saw that.
"Himiko was missing you." Hearing my words in a composed manner, she most probably discerned that I didn't see that list of skimpy dresses.
…well, it was already a huge turn-on to even think of Akira in one of those but I would hide my excitement for later.
"Hmm? Was she?" Akira roamed her eyes around before finding the princess in the air hostess' arms.
"Well, we would be together for a whole week. I will make up with her. " Akira had a guilty look in her eyes when she said that and I know why she seemed sad.
Due to her work, she rarely gets the opportunity to spend time with Himiko to the point, that Akira feels insecure sometimes about approaching her. She fears that Himiko might begin hating her in no time.
However, I have always told Akira how Himiko loves her Mama all the same. Again, it was all thanks to Minami-san and her proper teachings.
"Yeah, you need to make up with her and…" Taking hold of her hand I spoke in a soft tone, "…you have to make up to yourself as well, Akira. You have been working a lot these days."
Akira's surprised gaze remained fixed on me for a moment and two before a flowery smile stretched her lips and the lady snuggled close to me.
"Haru-kun…you always know how to melt my heart." While taking hold of my arm, she shifted close to me. Since there was a handle between the two seats, we were able to get comfortable.
Glazing at our locked hand and her peacefully smiling face as she leaned on me, put my heart to rest always.
People say, marriage lessens the love for your partner but I feel, my affection for this woman is elevating passing each day.
*Bzzz*
"Hmm?" Feeling the vibration from my pocket I fished out my phone. It was from my secretary.
[Ah, Boss. Some big clients have arrived and want to meet you personally for their office renovation planning and detailing.]
Hearing her voice, I couldn't help grumbling before I answered, "Didn't I tell you, Kaira to not disturb me for the week?"
[…right. I am sorry, Boss. I will try to handle them.]
*Tak*
Seeing the call disconnect I felt slightly bad for my assistant since she had to hear from me and the client as well.
'I should offer her some paid leave…' She has been really helpful to me and has always tried to support me despite my immature way of working in the initial phase.
"I say you should fire her, Haru-kun. I mean, she can't even follow her boss' orders…"
Not again.
This wasn't the first time Akira suggested something like this. She even fired my assistant once before but the administration was going haywire I was getting overloaded with work, so in the end Kaira was appointed once again.
"You know I need her to help me with work, right? She is best in her job and I hardly think I can find someone better than her."
Kaira's management skills were admirable. She possesses the demeanor to face big shots without flinching and also handles several meetings in a single day.
She has been working for a year and a half for me and I think, without her, my working life would become a mess.
"…so she is that good, huh…" My eyes widened before I turned to look at the downcast gaze of Akira.
Her eyes were hidden behind her hair and her demeanor turned frosty.
"Akira-" I was about to explain how she misunderstood my intentions when the sound of Himiko's cries reached us.
"My baby needs me." Akira got up from her seat and walked away, without sparring a glance at me.
'She is definitely pissed…what should I do now…'
****
A/N:- Continuation of trip in next chapter
Stay tuned.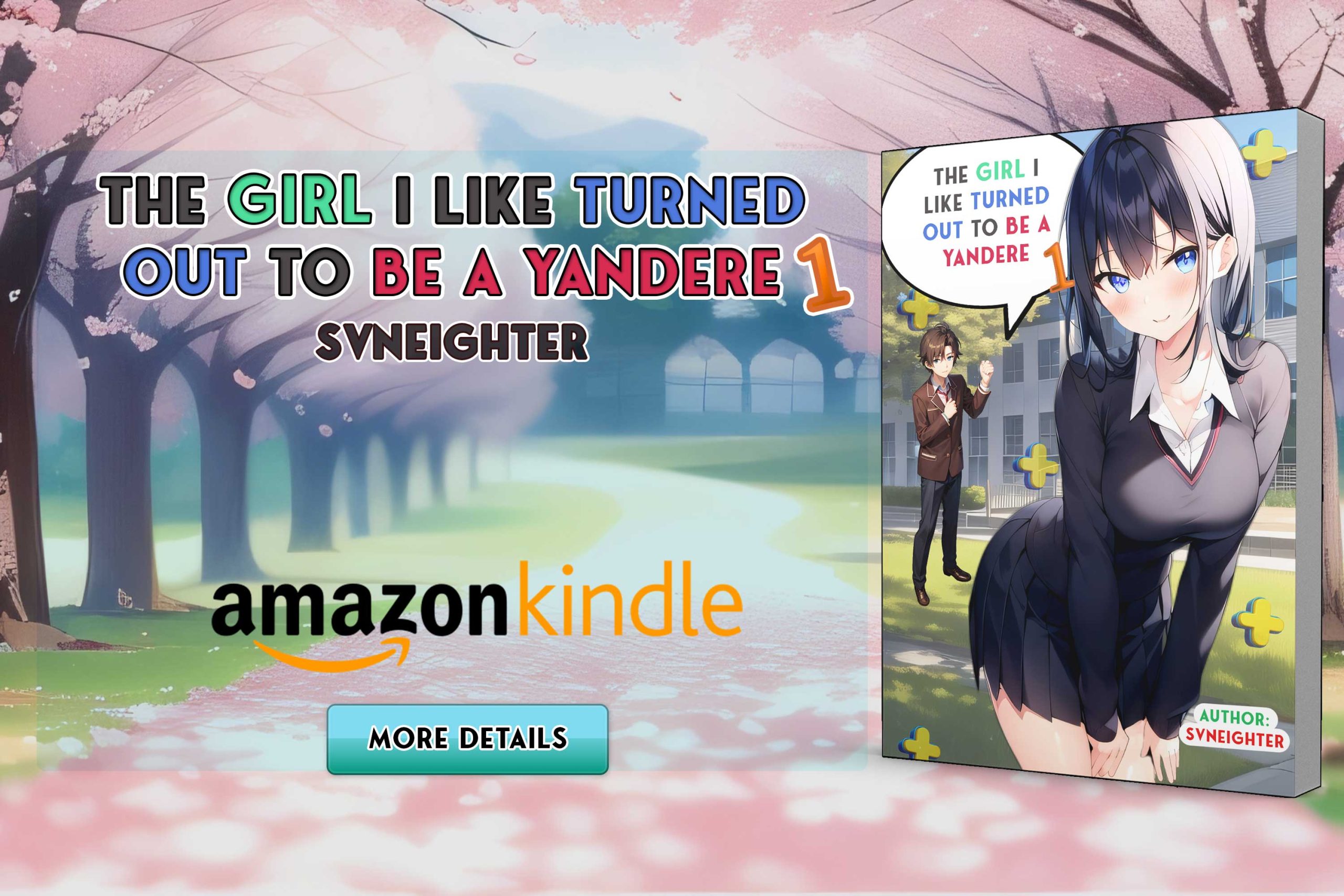 Comments for chapter "Chapter 68- After story~2!"
COMMENTS