Yandere Ojou-sama! - Chapter 67- After story~1!
[Haruto's POV: ]
It has been four years since that incident when, for the first time I experienced being abducted and shot on the same day. And as Akira said, I never came across Kazuko ever again.
I did talk to Kaede-san often these days after I tried reaching her continuously for a year. After I came to know that she was the same girl I used to hang around with in middle high school, my persistence grew and finally Kaede-san yielded.
We haven't met since that day as she has been studying at a famous business school in the Kingdom and would start her own company next year.
I did invite her to the wedding but she refused straightforwardly. When Akira heard about it, she said, 'How insensitive of you, Haru-kun~' The tone she used didn't seem like she was reprimanding me at all, rather she seemed oddly elated.
Regardless, last year, after I and Akira graduated from university after studying different courses, we decided to marry…well, we had got no other opinion than to hurry it up.
Reason?
I, Takahashi Haruto…was the father of a two-year-old girl named Himiko Takahashi.
Yes, two years ago, after the opening ceremony of Akira's own company, I drank alcohol for the first time, and in a drunken state…
I did ask Akira to take pills the next morning and she said she did take the precautions…but apparently, she was lying.
The reason for her stubbornness to have a child of ours emerges from the fact that someone confessed their love in college despite knowing that I was already dating Akira.
Not only the girl who confessed was made to transfer to another college but after four months of pregnancy, one night Akira suddenly informed me.
And even at that time, Akira feared that her baby bump would be misunderstood by me that she was getting fat and I might leave Akira for that. That was why she even bothered informing me that soon I would be becoming a father.
Yeah…I am talking about the same person who has recently received the award of the most successful youth icon.
Regardless, I did not regret having a child with Akira but being a father was a little too difficult than I would ever mention in front of her. Mostly at the initial phase when we had to serve the princess any time of the day or night.
Now, Himi-chan already knows how to speak and currently, she is with her favorite person other than her parents—Minami-san.
Himiko does like her grandparents but she has an odd fondness toward my ex-superior.
My parents have settled in France, working as the owner of a well-known cafe. They visit us once or twice a year and sometimes, we also go there during vacations.
My father-in-law and Uncle Hinoki have also accepted me as their son and we have gotten familiar enough to celebrate the festival together and take some drinks over the casual discussion occasionally.
They even help me start my company of interior decoration which as of now was running brilliantly. Though I was not sure whether my ideas were too great or Akira was pulling strings from the background…
Regardless, my life could have never been more perfect than it was currently. I had some nonjudgemental friends like Rio-san and Kaede-san. I have good relations with family members and a loving daughter on whom I dote a lot.
And above all…my loving-
"Akira?" Hurriedly pacing toward the door where Akira has fallen just after walking inside, I asked in a panic.
Her breathing was slightly unsteady and her shoulder seemed tense which made me worried as well.
"What happen-" I was about to ask whether everything was alright when suddenly she threw herself on me, making both of us fall on the ground.
"Ehehe~Haru-kun smells so nice~" This wasn't something new so I concluded that everything was fine with her.
Mostly every time Akira has to spend extra hours at work or attend some long meetings, she says her Haru-level drops by quite a lot, and at that time she needs to be near me so she could replenish her energy.
Sometimes Akira's secretary calls me on an emergency basis if a board meeting continues even after lunch.
Even though Akira has matured even more, mentally and physically over the years it doesn't change the fact that she still was my cute ojou who couldn't live without me. Not like I would be able to live without her either.
"Did you miss your wife?" Resting her chin over my chest, Akira tilted her head which made her curly black hair fall on the side of her face.
"It's not the right question to ask. Rather you should ask me, how much I miss you. "
Encircling my arm over her small back I replied in a gentle tone, completely unbothered by the fact that if anyone walks into our house, they would see us in such an intimate position.
Well, not like the security would let anyone walk in without our permission.
"Then tell me, baby, how much did you miss your wife?"
She grinned with her brows going up and down subjectively.
"Well, how about…"Hugging her a little tighter than before I spoke in a tone that instantly made the girl blush,"…I show you, how much I missed my beloved wife?"
[3 hours later]
"Akira, drink some water. " I offered the girl who still was lying almost half conscious and body entirely naked with love marks all over her collar and neck.
I sometimes feel that during s*x I became a beast or sort to make her this exhausted and leave so many marks like I was marking her as my property. Maybe I myself was a little possessive of Akira?
'Maybe not just a little… ' I smiled wryly as the image of a broken man flashed across my mind whom I have beaten to a pulp because the man was trying to take Akira's pictures sneakily.
"Haru-kun…I want to go on vacation…I am tired of work. "
Akira muttered in a low tone, signifying how exhausted she was nowadays because of work. If only I could have been a little smart, I might have been able to help her. But well.
I picked up my phone from nearby before showing a particular image to Akira as I spoke, "I thought to keep it a secret but since you are desperate… "
"Really?! We are going to Europe?!"
"Yup. "
"Yay! I love you Haru-kun." I barely caught the girl in my arm who suddenly got enough strength to jump on me.
We stayed like that for some more time, enjoying each other's warmth before I urged her again, "Drink some water first. You may get dehydrated."
"But I am too tired. Please give me some, my dear husband~"
I sighed as I saw her closing her eyes and parting her lips, waiting for me to do something shameless once again.
But now that I have gotten accustomed to her antics, this much was nothing.
Taking a sip of the water I planted my lips on hers and before we knew things elevated to another round of lovemaking.
****
A/N: – Drop a comment and let me know if you are excited about the family time of the three.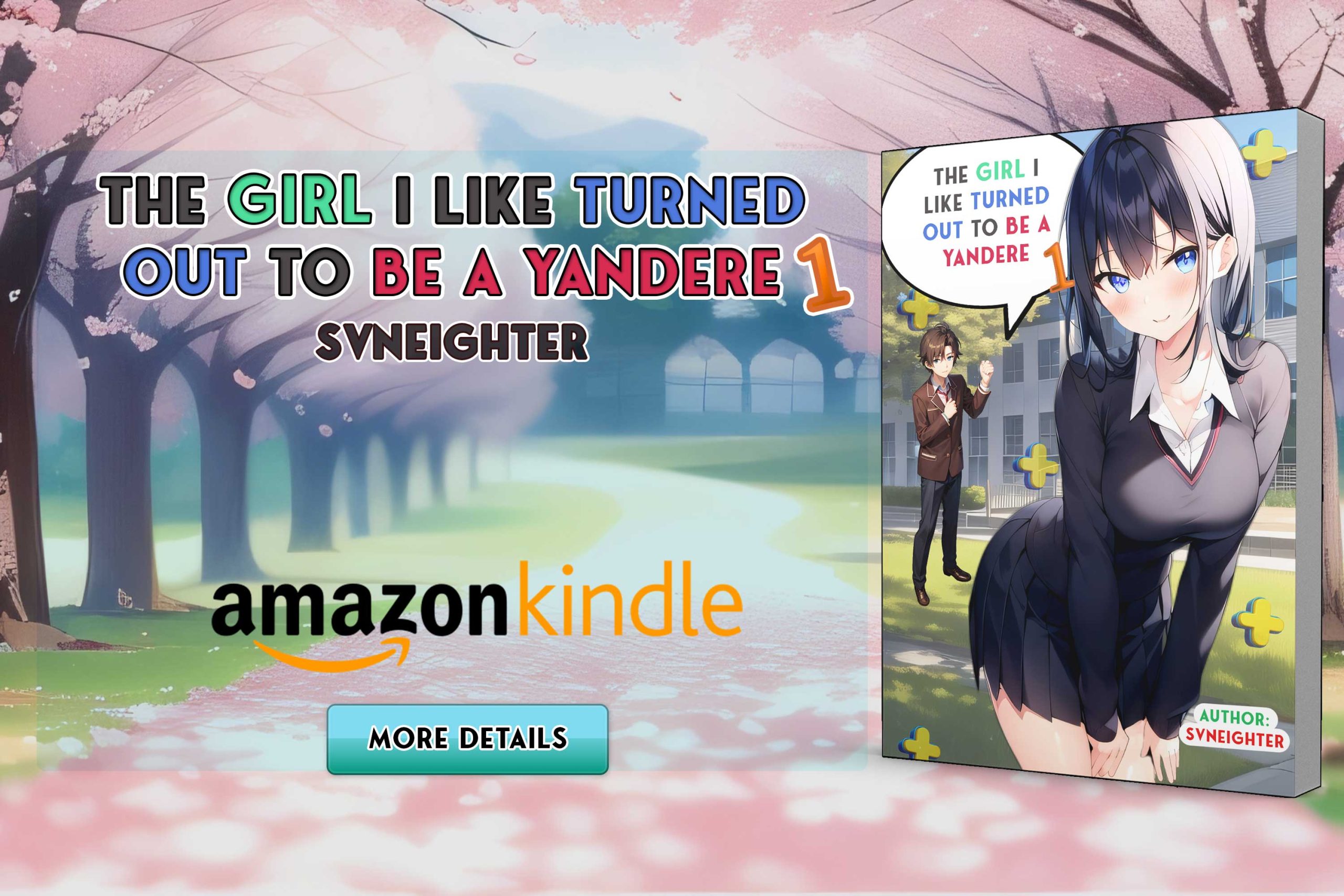 Comments for chapter "Chapter 67- After story~1!"
COMMENTS