While trying my best to get along with my childhood friend, who was head over heels for me. The idol whom I saved that one time in history transferred in. Now my school life is in carnage. - Episode 9 : Aaa~h Onii-chan looks like the last page of that Ero doujinshi where the main protagonist is addicted to **x.
"Please Rate the Novel in NovelUpdates!"
Click Here
---
Brought to you by Noir
Episode 9: Aaa~h Onii-chan looks like the last page of that Ero doujinshi where the main protagonist is addicted to **x.
---
"And so that's how it went."
And with that, I finished talking about the incident of my first meeting with Ayaka.
Hoshi-san nodded… and looked at Ayaka.
"Eh… I'm sorry to ask but. Ayaka-chan. Can I say one thing? Aren't you too gullible?"
"!?"
"I thought so too. It's the same as in that light novel that gained popularity at one point. In that, 'Where a shadow character helps a girl in trouble in the city, and then later he founds out that the girl was actually the idol of the entire school~~.' It's almost the same as that. The story starts with the girl already having a favorability of that boy at 80%."
"Moreover, here she is not only a school idol but a real top idol far above the school ones."
Rei followed after my deductions. Ayaka, hearing such… was trembling impatiently.
"Everyone is so terrible! I… I've always had, umm, admiration and thoughts about Mirai-san until now!"
If these were the words of an ordinary girl, I wouldn't have thought much about it. But… 
But the girl in front of me is a really, really cute idol. Honestly, my heart flutters unconsciously. Well, there are other reasons for that also, but… well, I don't need to say it.
[Tl: It's the chest, right… chest-alien! OPPAI ALIEN!!!]
"There are definitely other reasons why Mi-chan is reluctant about Ayaka-chan, other than that her being only cute. It may be that Mi-chan is actually a closet fan of Kirinaga Ayaka, so he can't just deny her right to her face."
"Could you stop explaining to all of us in an easy-to-understand manner and reveal my secret!?"
"eh…?"
Now see!… Even Ayaka-san is surprised. Even though I had no plans of saying that.
"Like here, how there's actually a DVD box in the back of this bookshelf."
"How on earth did you find out about it!? I did hide it, right!?"
"Fufufu. If it's about Mi-chan's room, I know everything from the bookshelves to that inner locker that rests inside the double-bottomed desk drawer behind that bookshelf."
"W–Why? You are lying, right? Even though I put a separate key-lock for that inner locker itself?"
"…? Didn't you tell me when you were in elementary school? That you put the keys in the bottom of the pen holder."
"DAMN ME OF THAT, TIMMEEEEEE! THERE IS EVEN A LIMIT FOR BEING FOOLISHLY HONEST DAMMMNNN IIIITTTT!!!"
But now that she mentions it, I think I did say something like that.
["… I'll teach Rei about this locker especially."]
I think you said something like that! Damn it! Let me restart over!
While I was thinking about such things… I got my sleeves pulled.
"Ah, um… is it really true? That you are … actually my fan."
"… I'll say it first-hand, but I never intended to tell that to anyone… But it's the truth. Well, I didn't see you on TV or… went to your live show, but I watched you to some extent from those DVDs I bought."
"You also had a CD, didn't you?"
"………………Now that you mention…."
Swallowing up the part that I really wanted to retort on, "Why the heck do you know about it?"; next moment, I was tightly embraced.
"Ughee!?"
"…I heard a voice I've never did from Mi-chan before…"
"I…I feel so elated…! Probably the best I've ever had after being an idol…!"
……Besides, Kirinaga Ayaka basically talks in 'Keigo' on TV. There are probably many people in the industry who are older than her. At the same time, there are also people who are the same age or even younger than her but enjoy a higher position.
[TL notes: Keigo = Formal etiquette + Formal way of speaking in Japanese]
And she … Rather talks informally with only the members of her group called [Nectar].
Moreover, in front of me, she used that informal tone of speaking… and adding to that, making a cheerful face that I've never seen before…
As a fan, It is not possible for me, a fan being unhappy over that like ever!
"A…A…I feel so glad."
"You're reacting like an otaku fan who meets his favorite Idol in real life…"
"… So, you really were a fan…!"
This is not good. This is certainly not bad. Up until now, I had been misleading everything with a lighthearted attitude. But, this sense of distance is just no good.
"Mou! Rei-chan, why are you saying that stuff out in the open! If you didn't say out loud that Onii-chan was a fan of Ayaka-chan, this wouldn't have ever happened!"
"Fufu. A-chan doesn't understand. When you NTR Mi-chan… When you win over him fair and square, that is when you can better enjoy the art of child-making."
"Huh!? I just heard some disturbing words right out in the middle! Rather, what about my free will!?"
"…? Of course there is. If you try to choose someone other than me, I'll twist. The entire world."
"Isn't the stature too big!? Are you some main character of a looped story! ……Oh, and Ayaka. I think it would be nice if you could stay a bit far from me for a while…."
"… okay."
Speaking that… Ayaka separated from me in surprise.
"I-I'm sorry…! Eh, erm, uh… I just …maybe got a little excited there."
"N–no. Don't worry, it's okay."
As I instinctively averted my eyes from Ayaka… I saw Rei looking towards
 Hoshi-san
"Next up is Hoshi-chan's turn now."
"Eh, no. my case is fine untold."
"…?"
Suddenly, something caught my attention.
……Hoshi?
Come to think of it, I did see Hoshi somewhere in the past.
"Rather than that, Mirai-kun!"
"O–Ou……?"
Hoshi-sans suddenly hugged me. *Gunyuu, that crushing feeling of her chest presses on me.
"…"
However, Hoshi-sans didn't say a thing after that.
"…? Just what happened?"
"N–nope, I was just thinking about some business I can ask you while you were perplexed by me hugging you. I couldn't find any."
"What the hell! Don't do meaningless things! It's bad for my heart!"
I am also a high school student in the middle of puberty. An Oppai Alien. Thus if I get hit by it, it's evident that it will make my heart flutter loudly.
"Muu…! But! It's really so unfair! Why am I the only one who is not treated like the rest!"
"The heck, I care! I am already treating all as equally as I can."
"Sure… TAKE THIS! Boob-Don!!!" 
[Tl notes: Boob-don = chest version of Kabe-don… Why am I explaining this…]
With that, I was slammed by those chests once again. No, you see, there was only one time I ever used this word in my life. Today.
"Mugugu… I won't lose …by some chest—don-…"
"ONCE MORE! *Boob-Don!"
"Lose—-…"
"In addition to these, ONE MORE!"
"Kuh… kill me already!"
"Mi, —Mi-chan's death… I never thought about that…! Kuh… I had Mi-chan's death doutei stolen from me!"
"Strange. I can't understand anything Rei said just now. …Nope, isn't that normal…"
"A Follow-up *Boob-Don!"
"Ahiuieeiee…"
"…! Onii-chan is exposing a miserable face with rap—full eyes! I must use it for today's snog material."
"Gu… Mi-chan is way too weak for boobs…"
Don't underestimate a high school boy. There is no such thing as a guy with solid resistance against chests.
"… Hah! This chest-beast! Animal!"
When I regained my disappearing consciousness, I shouted that at Hoshi-san. …But Hoshi-san was just grinning.
"It's nice to see you troubled by chest-don heh. It's fun to see Mirai-kun's face, which had nothing but upset and troubled expressions until now, keep changing into various types. From now on, if I ever feel you are troubled, I will be sure to do it to you, Mirai-kun."
"Ah, um… can you leave it for the—…"
I got slammed against the fourth chest right then. 
… Ugh. I can no longer be wed anymore…
"Aaa~h, Onii-chan looks like the last page of that Ero doujinshi where the main protagonist is addicted to s*x!"
"A~h, it looks like the stimulus was just too strong… I must give him special training later on."
"A~aah, it's the insertion scene of the second volume of that erotic doujinshi. While trying to resist it somehow, it's the part where dear Onii-chan would be squeezed dry until he faints with an ahegao on his face. ……That means that the third volume would be the one having a 3P to it. I know!"
[TL notes: I don't think I need to explain what ahegao is… please search it incognito. Thank you]
"Why are you so knowledgeable! Fourteen years old!"
"Ah, Mi-chan is back."
And with that unintentional retort, somehow, I managed to revive back.
"And Hoshi-san! Chest-Don is now prohibited!"
"Ehhhhh!"
"NO Ehhh! Anyway, it's prohibited!"
"Ehh, okay ~ I understand. Even though you had nothing to lose."
"THERE IS! For example, MY SANITY VALUE! AND MY DIGNITY!"
I reply back to Hoshi-san, who instinctively pouts her mouth. Fc*k. Is it a man's nature to even comprehend that gesture as cute?
No, am I not just being deceived by those plump chests…
When I looked at Ayaka, the only one silent, it turned out that her face was just too bright red. As expected of the person in charge of the morals of the school.
At the same time, Ayaka raised her voice.
"…Ah, umm! Hoshi-chan, why don't we go home now?"
"Nn? Aren't you quite sudden? Is there something important left to do?"
---
End Of Chapter
---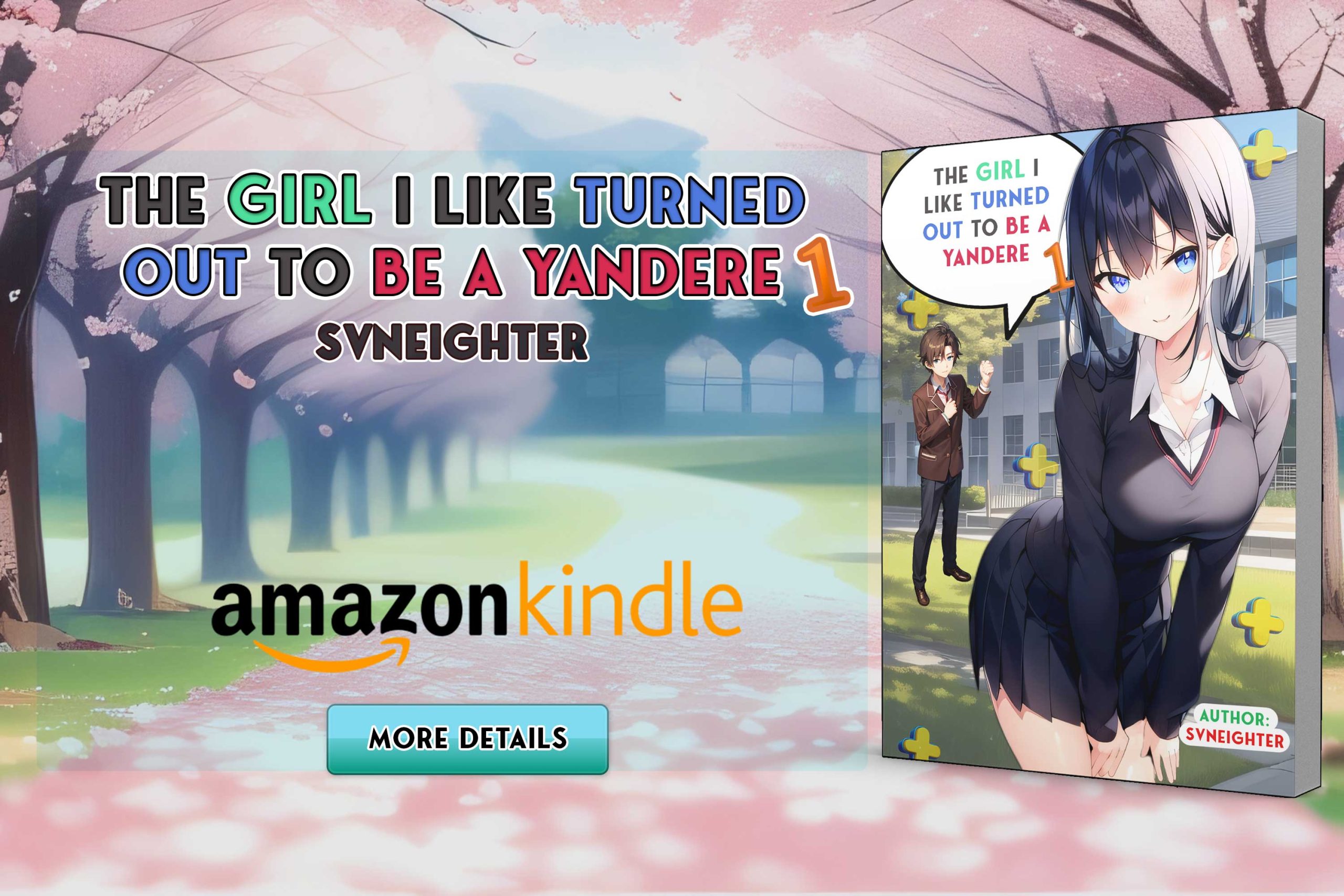 Comments for chapter "Episode 9 : Aaa~h Onii-chan looks like the last page of that Ero doujinshi where the main protagonist is addicted to **x."
COMMENTS