While trying my best to get along with my childhood friend, who was head over heels for me. The idol whom I saved that one time in history transferred in. Now my school life is in carnage. - Episode 4: Part 2
"Please Rate the Novel in NovelUpdates!"
Click Here
---
PART 2
Brought to you by Noir
---
A sweet voice clings to the ears and strokes the deep bottom of the heart.
Kirinaga, one step at a time, approaches me.
"Ki, Kirinaga-san?"
"I'm sorry, teacher. Please give me a moment."
Every time she walked, it shocked hea … wait, wouldn't saying that be way too rude?
Un. Well, I'm sure it wouldn't matter to me in any way, probably.
… that's right. It shouldn't matter to me…?
However, Kirinaga stopped right in front of me.
"I finally found you."
"… aren't you mistaking me for someone? I'm just an ordinary, normal person, you should know?"
"Fufu. Aren't you such an interesting person now, Aone-san."
… I wonder why. I feel like I've done something extremely embarrassing, enough to kill myself. Damn it. Wasn't I a retort specialist? If it's about being retorted, call someone like Rei or Arata.
"Moreover, why do you even know my na—."
The question could not get answered in the end.
"At that time, I couldn't thank you properly."
Softly. She wraps me in her soft embrace.
I was hugged by Kirinaga. Although, it took me some time to understand that reality.
"Na !?"
There are two rattling sounds of the desk moving. Looking at it, Rei and Nishiaya probably stood up, pushing their desks.
Others were just quiet. Everyone had their mouths shut.
Kirinaga slowly separated.
"Oh, that's right. Kujo-san … wasn't it? Are you dating her?"
"Huh !?"
Involuntarily there was a loud voice.
"… Eh? But then, weren't you on a date with her then? Weren't you?"
"Baghu!"
I closed Kirinaga's mouth with my hand … For a moment, I felt like her fans would dispose of me, but it couldn't be helped.
But … Kirinaga was smiling… grinning.
Then, there was this unfamiliar feeling on my palm.
To think I was licked. Before I even realized that, I let go of her.
"… Fufu. It's a little salty."
"Yo–You just now … what did you–?"
"You were running a while ago, right? With Kujou-san. I could see it from the window."
She smiled happily. A smile that can probably fascinate anybody. She aimed that only at me … only for me.
The heart couldn't help but keep screaming.
"But … by that reaction, it seems that you haven't been dating Kujou-san. That's good."
"Just what makes you …"
Kirinaga brings her face closer yet. That too, the distance closing enough to touch our lips with each other …
No, this movement. She is definitely coming to kiss me.
"Mugyu!"
I grabbed her cheeks and instantly stretched them long. This tactic was successful because, just the other day, I was able to succeed while putting it to use against Rei.
"… Just. What. Are. You. Trying. To. Do?"
"Even though I just had you. I guess Plan A has failed, huh."
No matter how much of this, it's still bad for my heart. While holding down my noisy heart somehow, I saw straight at Kirinaga.
She was … smiling.
"Then it's time for Plan B."
An unpleasant premonition starts telling me. To escape from here without daring to look back.
However, I couldn't do that. Because there was Kirinaga's face right in front of me. She had this breathtaking, breathless look to her.
"Please rest assured, Plan B is just a direct attack. Aone-kun. Please go out with me."
The classroom was dead silent. That's probably why I could hear those words quite clearly as well.
I heard the sound of kicking on the floor. Looking there, I saw two beautiful girls coming here.
Immediately, my face was covered in a soft embrace. …  It felt a little different from what I was subjected to moments ago.
"Mi-chan … won't give him away."
"We won't give Mirai-kun to someone who just popped out of nowhere, okay?"
I knew by the voice alone that they were Rei and Nishiaya.
It didn't take long for the classroom to become so noisy that a whirlpool of annoying screams seemed gentle in comparison.
"Fufu. Aren't you popular? Aone-kun … No~, Mirai-kun?"
"Don't call Mi-chan's name so lightly."
"You … What is with the way of calling him?"
However, Rei's words seemed to get lost in the hustle and bustle caused in the class.
"Arre? But you're not dating Mirai-kun, right?"
"… My relationship with Mirai-kun is that which involves direct bonding of our bodies, though?"
Maybe she changed the way of calling me, being considerate of me and my circumstances.
"But that consideration doesn't make any sense !? You just said something even worse than before !?"
"… Mirai-kun? What did she mean by that?"
Nishiaya pushes forward her big chest somehow at me. Stop, please stahp. Maybe you can't hear them, but the boys look at us like they want to throw me into hell. Come to think, the panic movie I saw the other day had scenes similar to this too. Haa Haa.
"… That's a misunderstanding … is it a misunderstanding? Is that really a misunderstanding?"
"… Mi-chan, you're so terrible … Even though you got so big when I pressed my bare bosom onto your face."
"Anyone will become big by that DAMNIT!"
At that time, Kirinaga cutely raised her hand up.
"So, in the end, what kind of relationship do you share with each other?"
"Just simple childhood friend," "Just simple fiancé"
Rei and my words overlap each other.
"Hey, Rei. Stop lying."
"It may be a lie now. But it will definitely become true from now on … Yes. Shall we do it? Fufu~. If we have a child together, you won't be able to escape from me anymore."
"Your eyes are way too scary, crime leader. Just yesterday, weren't you lectured for two hours straight for almost committing a criminal act."
"Our love cannot be torn apart by any law."
"Okay, next time, I'll tell you how talented our Japanese police are."
"Fufu. All night?"
"Hahaaa. When I go to bed today, I'll keep you in the hallway tied with a string and rolled up inside a blanket."
"… A reward?"
"Are you invincible by chance?"
When I noticed it, I had returned to having a usual conversation with her. Kirinaga looked stunned, and Nishiaya had a blank look in her eyes.
Fortunately, the class was so noisy that only three people could hear this. Yeah. I guess they can't listen to me anymore, heh (escaped from reality).
"YOU GUYS! IT'S DAMN NOISY!"
… And so. The student guidance teacher interrupted, and the noisy place got settled.
Approximately three people. I saw them watching me all the time long during class. Moreover, Kirinaga sitting next to me made me entangled in such a good mess.
---
————————————–END OF THE CHAPTER———————————-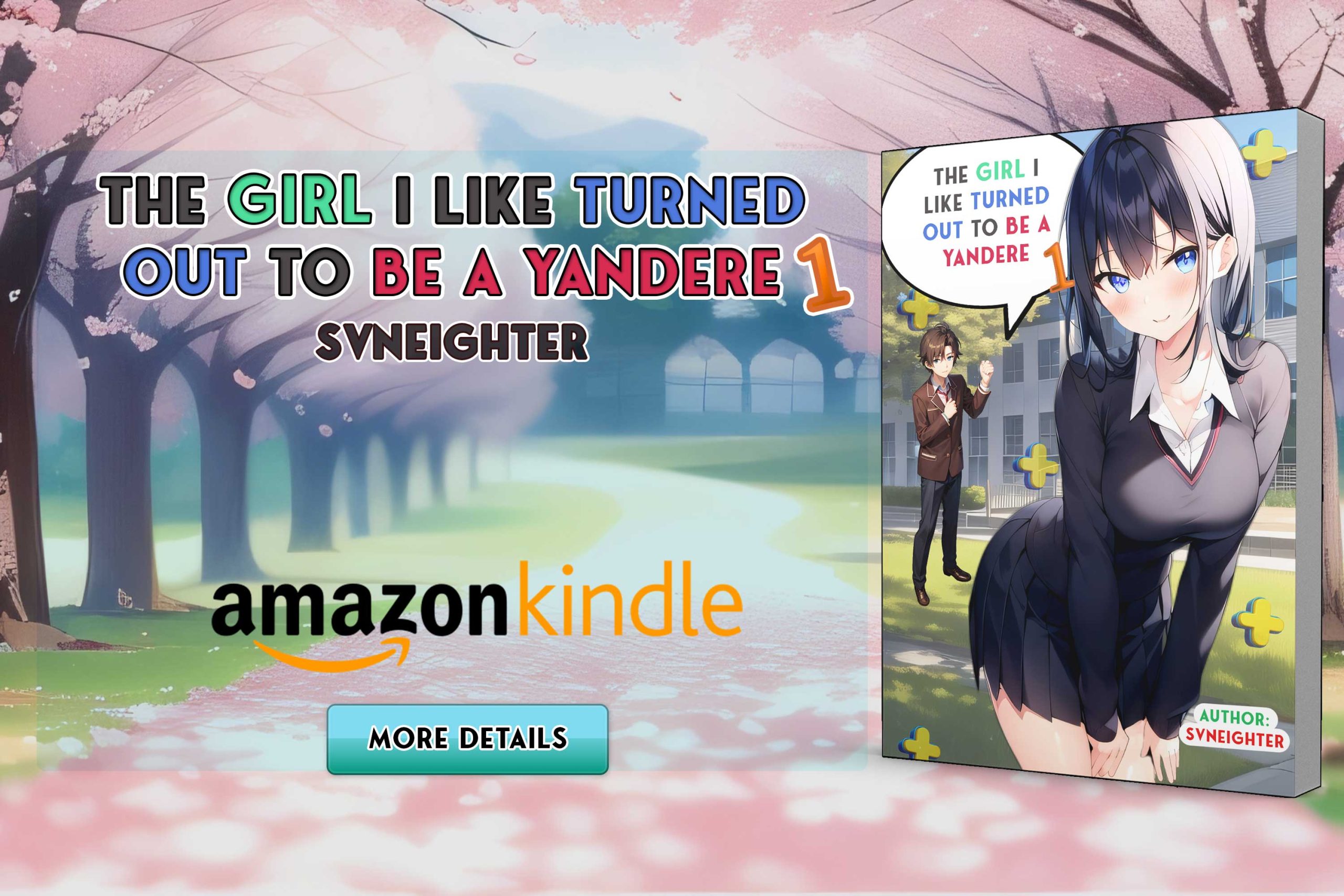 Comments for chapter "Episode 4: Part 2"
COMMENTS