While trying my best to get along with my childhood friend, who was head over heels for me. The idol whom I saved that one time in history transferred in. Now my school life is in carnage. - Episode 14 Even if I start calling Mii-chan's Mi-chan from now on as just Mii-san, it is nothing absurd in any way you know
"Please Rate the Novel in NovelUpdates!"
Click Here
---
Chapter 14: Even if I start calling Mii-chan's Mi-chan from now on as just Mii-san, it is nothing absurd in any way you know
---
Brought to you by Noir
---
A pleasant sunny holiday.
Days such as this are meant-limited for taking a good sweet nap.
However, right now, Arata and Rei are out shopping.
Normally, she would drag me along as well, but today, she instead asked me to stay at home.
I only got a bad feeling about this.
But let's forget about all this for now.
Let's cherish this sweet pleasant time――
"Mikkurukun!"
"Fun Boa!?"
Suddenly a pair of br—ts flew onto my face.
It's the so-called Br—-t press.
"Say? Why did you do that when I was sleeping comfortably till now? Can you win if I put you on the trial? You'll be sentenced to 10 years in prison if you don't, is that ok?"
"Aren't you as cold as usual? I think if it's a normal high school boy, he would get K.O. with just one-press of these boobs right here, though."
"Don't look down upon the high school boys of this world, ok? And as you said. I feel terrible for myself, thinking that I can't hate it."
"Do you rub my b—-sts? If it's Mirai-kun… I am all fine."
"Stop. Don't blush your cheeks. those shake quite decently if you do that."
I say that while the upper half of my face was still buried in her plump bre—ts.
Even though I reply in an authoritative yet light tone to deceive her, right now my heart is pounding extremely hard.
"Oh? Are you about to fall if I push you hard enough?"
"Don't underestimate me. I'm a man who didn't fall even after taking a na—-d bath alone with Rei."
"Eh…? That actually happened, really? Conversely, how would you even fall then? Why not just give up and throw away that virginity of yours already?"
"I won't goddamnit. Also, don't talk about that as something that can be thrown away at a river just like that."
"Eh? Here, here. How about this then? If you nod a yes now, you can do whatever you want with them, anything, you know?"
"Gu… I won't lose! I will never lose to something like b—-bs, definitely!"
"Let's forget everything and feel better together, come on?"
"Stop! Don't whisper seductively in my ear! Gals who are friendly towards Otakus are naught but illusions!"
"Fufu. It's not otakus that I love, but Mirai-kun, only you, you know?"
"Stop it! Don't say stuff that's going hurt anyone who is not involved in this mess as well!"
I managed to open my mouth in retort while somehow calming my excited body from the constant seductive whispers made in my ear.
"To, to be honest, I don't even know what I have done to be in the strike-zone of a person such as you."
"Eh? How terrible. Did you forget already?"
"… forget? What did I even forget in the first–"
"Well, that's fine. More importantly, Mirai-kun, I heard that you saw Ayaka-chan naked?"
"Wh… how do you, know that?"
Ahh, come to think of it, I guess it was around that time perhaps?
Actually, that time, when I went out with Ayaka and the others, at that time when Hoshi came to my house.
No, that can't be.
It's too hard to think that I got to see her naked just by the instance that she came out of my house that time.
Since she isn't someone like Rei.
"Well, since the other day when I met Ayaka-chan, she was quite embarrassed, fidgety and blushed each moment. When I asked her what happened. She started saying this in a really embarrassed but a happy tone that, 『 My everything was exposed completely to Mirai-san 』"
"Ayaka!? Please think about the place more carefully, If this was the wrong place, I would have been assassinated immediately!?"
"Ah, by the way, I heard a male student who was nearby murmuring, 『Mikuru… You are dead… How dare you lay your filth on my Ayaka!』『Calm down! Yamada, who started to fantasize that she might love him just by the fact that she remembered his name at that last handshake event! 』something like that."
"I'll be killed by Yamada! That Yamada, who used his parents' money to buy his favorite idol's goods which were on resell in the black market, by that very Yamada!"
"Ah, by the way, after that, Ayaka-chan said something like 『 Ah!, I don't like people who resort to violence right away, right~. Not the type of guy who threaten people, but the guy who knows their faults and starts working on them to improve altogether 』and someone calmed the atmosphere."
"Thank you Ayaka! Thanks to you, a person's life was saved! … But eh? Didn't Ayaka just cover her own created calamity by herself in the end? Well all's fine now nonetheless!"
"Uwaa. you are so easy-to forgive towards Ayaka! If this was Rei-chan, I feel you'd say probably something like 『If I think about this carefully, you were trying to match pump!? Weren't you!?  』Or something"
"Because, I'm her fan after all…"
"You have such a terrible sense of danger. I feel like Ayaka-chan is way stronger than I imagined. So with that, Mirai-kun~."
"Hue? Wait, Hoshi. What are you planning on doing?"
Even though it's way too late right now, Hoshi was wearing a white one-piece dress right now.
Hoshi grabbed the hem of that one-piece dress and she lifted it up little by little.
"What do you mean?… I am doing something that I think Mirai-kun would definitely like. Say, Mirai-kun."
I am just about to see her un—s but somehow I am just unable to.
Right at that place, Hoshi's hand stopped rising.
"What do you think, am I wearing any?"
"Wha–…"
With a grin.
She smiled coquettishly even though her cheeks were flushed red.
"What do you think? Even if I am wearing them, what do you think is the type I am wearing right now?"
"You… —damn"
"Now, Now. Think about it quickly? We will be checking answers in about time."
As Hoshi fluttered her skirt in that same position, I was able to see her shimmering and plump thighs extremely clearly.
"… So with this, time's up. Now we will be going to check our answers, okay?"
Saying that, Hoshi slowly rolled up her skirt even higher…
Pure white shorts were exposed to plain sight.
"… How is it? — I thought you might like stuff like this…. It seems to have been quite effective, wasn't it."
"He–hey, stop already. Don't just rub your cr—ch to my flesh readily."
Let me say my verdict honestly. This is Erotic. Extremely erotic.
Just what is wrong with this gap?
Also, the mole located in that dangerous spot is even more erotic…… Nnn?"
Wait. Why, why do I? Why am I feeling a sense of déjà vu right now?"
Why? Just why? Even though Rei and Arata shouldn't have had any moles right here.
So, just why?
Suddenly, a certain scene popped into my mind.
The figure of her, whose appearance was far from that of the present Hoshi.
The appearance where her black hair went down till her back, with black-rimmed glasses.
"Ama… gawa?"
"Eh!?"
"Are you perhaps Amagawa?"
---
---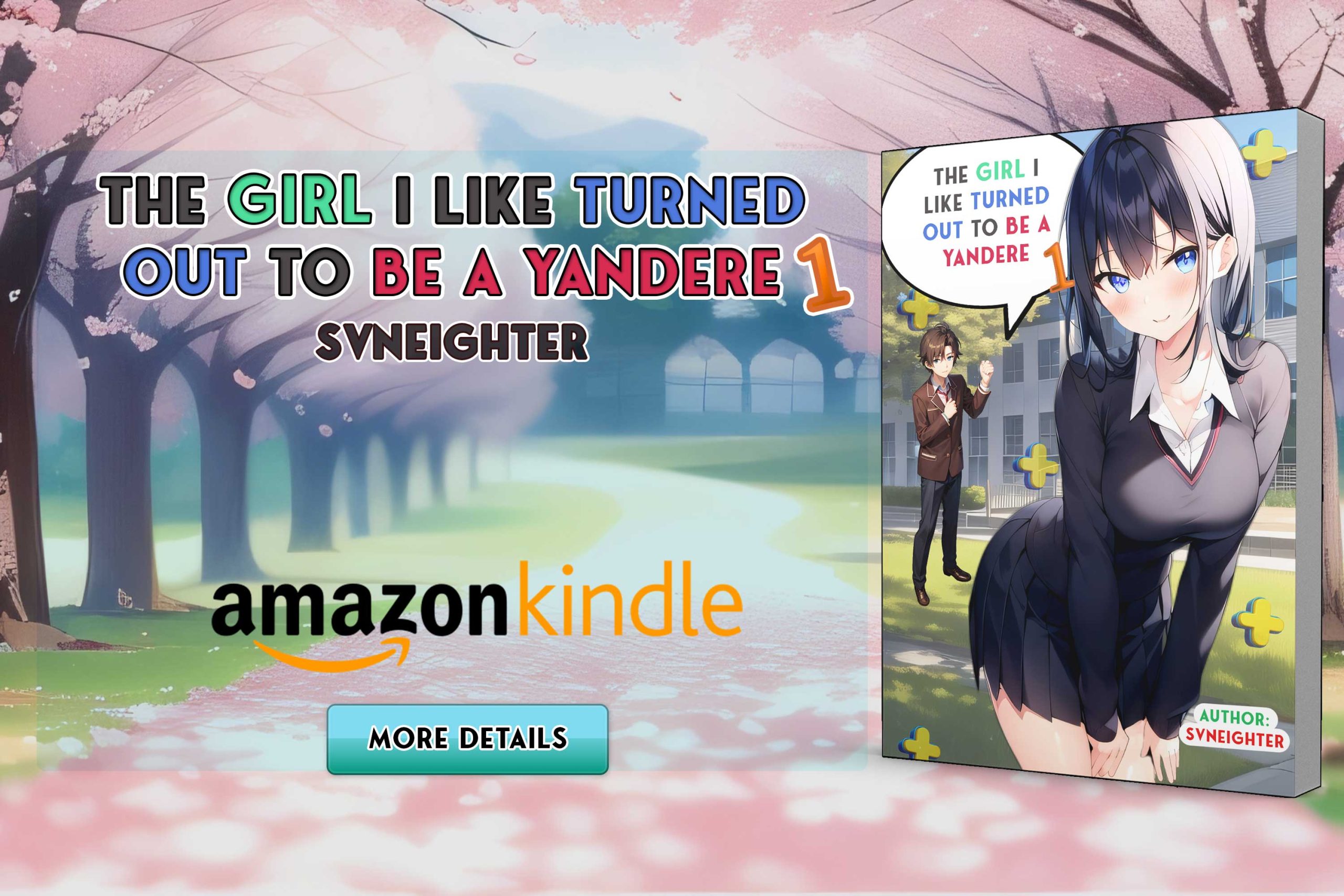 Comments for chapter "Episode 14 Even if I start calling Mii-chan's Mi-chan from now on as just Mii-san, it is nothing absurd in any way you know"
COMMENTS