When I reincarnated in the world of a gal game, I had memories of all the heroines being conquered, and it turned into a chaotic situation... - Chapter 15
Thursday, the second day of the assignment.
The coffee shop was busier than yesterday, and Himeno was working diligently.
In the original route, Himeno was not doing well with the tasks in hand, but this time it was a complete change for her.
"May I take your order?"
"Um, a blend, please."
"Certainly. Master, one blend, please!"
She efficiently took the order.
"The total is 520 yen. Thank you very much!"
She flashed a charming smile.
"This weekend, a new dessert, Cassata, will be released! It's delicious, so please stop by if you can!"
She even skillfully handled the promotion.
It feels like I'm witnessing a blatant cheat. In reality, it's not cheating but a legitimate result of her efforts.
After working for a while, when the customers disappeared from the shop, the shop owner approached us with a joyful expression.
"Woah, thank you for your hard work! Getting money from the academy, and having such a wonderful part-time job, things are going well!"
"Being wonderful is just doing what's expected."
Yes, it is expected, but you shouldn't say that.
"It's not just expected! Both of you are working so well. How about some coffee for your break? I'll brew it right away!"
"Well, that's wonderful. Thank you. What about you, Riku?"
"Huh, oh, can I ask too?"
The shop owner headed to the kitchen, saying, "Of course, just wait in the backyard."
Himeno and I nodded, went to the backyard, and pulled out chairs from under the table to sit relaxingly.
"You're doing well."
Since a small talk was initiated from her side, I responded with the same enthusiasm.
"Yeah, I think things are going smoothly."
"Hehe~, from my previous self's perspective, it's an unbelievable story."
Saying that, Himeno looked up at an angle as if contemplating something.
"What's wrong?"
"Huh? Oh, just wondering if this is okay."
"What do you mean?"
"I knew this would work well, so I tried the same method as before, but is this okay?"
I tilted my head, wondering what was wrong, and Himeno laughed.
"See, it's about my Mother. I don't want her to expect me to do my best."
"Ah."
Recalling the story of Himeno's route, I understood.
In the game, Himeno, the current head of the Yukishiro family, was only coldly treated by her mother. No matter what she did, her mother, who didn't want her to become the head of the Yukishiro family, would only be harsh to her.
So, Himeno, thinking, "My mother is cold because I'm not suitable for the successor of the Yukishiro family," desperately worked on the academy assignments to gain recognition from her mother.
However, later, it turns out that Himeno's mother actually cares for her and was being cold to prevent her from becoming the head of the Yukishiro family due to the tough world it entails.
It's a cliché development, but it doesn't matter. The reason Himeno doesn't want to be appreciated for her good grades and get closer to being the head of the Yukishiro family is because of that.
"So, are you going to quit?"
Himeno shook her head.
"I won't quit. I want good grades because it's my nature, and I don't intend to lose to Wakana and Yui."
"I see."
"Yeah, I just had some thoughts. Hehe~, Riku is kind, after all. I love you."
Saying that, Himeno smiled cheerfully.
The smile was so attractive that I forgot to breathe for a moment.
"I like Riku. No, I love him, and my feelings for him won't stop."
Each feeling of love piled up, making my heart sway.
In the midst of this, Himeno's beautiful eyes caught my gaze.
Looking at each other, a sweet and fresh sweet air flowed, and my heart started pounding.
"Hehe~, I've thought of many ways to win Riku over, but nothing comes to mind."
Himeno, who seemed ticklish and happy, wriggled with joy.
"Hey, Riku, can you pat my head?"
She leaned forward, presenting her head. I agreed to her request and patted her.
Running my fingers through the glossy black hair, I wanted to touch it even more.
Then, Himeno seemed to enjoy it, squirming happily. I found that gesture lovely as well.
Getting into a sweet mood, I was about to agree to anything, but I came back to my senses and let go.
Dangerous. I was about to be captivated by her charms again…
"I bought coffee for both of you—… I am sorry!"
Interrupted at a good moment, Himeno glared at the shop owner, who hurriedly apologized.
☆☆☆☆☆☆

If you are enjoying the translation, do rate the novel 5 stars on our site and novelupdates.
Thank you for reading! Feel free to comment your opinions below! 
Also, if you enjoyed my translation, support me by donating a cup of Coffee through Ko-Fi.
The button is available on the top of the page.
Found any errors or typos? Feel free to contact me on Discord. 
TL : Zenon#4120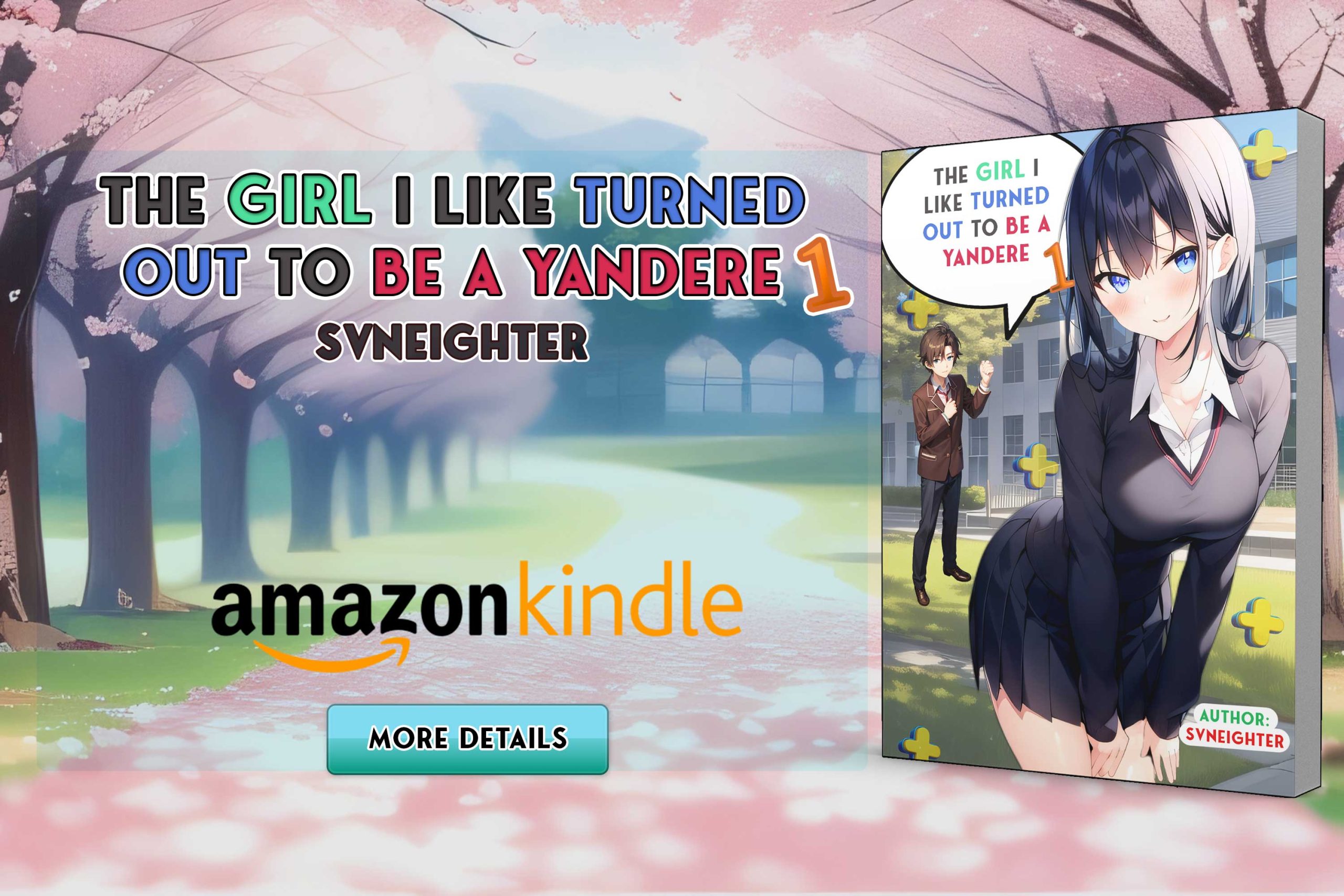 Comments for chapter "Chapter 15"
COMMENTS