The School Saint, who is kind to everyone, leave a bite mark only on me [Dropped] - Chapter 16 [Part 2]
'Rather than sticking to my plan, let's sleep together for now…'
As the long night drew to a close, the room was filled with the sound of both of them sleeping peacefully…
And the next day arrived. The two got up as if nothing had happened.
The aftermath of yesterday's s*x for Yoshihisa, and a shower followed by preparing breakfast for Hatsuyuki.
After that though, Hatsuyuki was eager to see if he would invite her for a date.
"Well… I'm going out for a bit now. Don't worry; the person I'll be with is a guy, more like a successor. I think I'll be back by dinner… Oh yeah, you're going out too, while dressing so stylishly… If our schedules match, can we come back together? I'll message you later. Well then, see you soon!!"
The door closed with a soft click.
"—Huh? What? A date… a date?!"
Left behind, abandoned, even though she was his lover, his girlfriend, his future wife.
She thought they were going to pick out matching rings together, but he went to hang out with his junior.
Is this acceptable? Is it really okay to be hanging out with a junior like this while abandoning her all alone for the day?
"…Could it be a surprise? But pair rings are something you wear together; I want to pick them out too."
However…
"After all, since it's something Yoshihisa-kun will choose, he wouldn't pick a strange design."
Looking at the design of the wedding dress he had acquired for Hatsuyuki, one could tell that his sense of style wasn't that bad. Of course, there's also the possibility that there weren't many options for dress designs available.
'Yoshihisa wouldn't choose something that doesn't suit me.'
For that reason, she firmly believes in him.
"But… I want to be with you, Yoshihisa-kun. I want to go on dates with you. Why won't you stay by my side?"
She was lonely… even though he was right in front of her just a moment ago.
She wants him to be even closer to her, to buy matching rings together.
A sense of dissatisfaction begins to creep into her mind.
'Is Yoshihisa trying to escape from me, or rather, isn't he trying to run away right now?'
He might have seen through her act of pretending to be asleep last night.
Maybe he intentionally mentioned the "pairing" to reduce his own obsession with me.
'I see, Yoshihisa-kun. Are you trying to erase everything that happened with just a ring? Are you even faking everything to abandon me?'
There's definitely a possibility that he's really going to buy the matching rings, as Hatsuyuki's irresistible love for him suggests.
But the part of hatred believes that he's plotting something, that he's playing with her even now.
"…Why didn't you tell me your feelings from the beginning?"
Why…? How…? What made him unable to express his feelings straightforwardly.
Both of them could have nurtured their love without any complications, as ordinary lovers.
But even so, he abandoned that path, humiliated Hatsuyuki, released her out of his own volition because it was painful, and now tries to deceive her with a ring because it's difficult.
"I won't forgive you, Yoshihisa-kun."
If he didn't let go, if he didn't chase after her, if… If he really intends to harm Hatsuyuki.
"…Should I bring a knife with me?"
With clear azure eyes that seem to be clearer now than ever, Hatsuyuki prepares to leave.
'I'm happy, being able to live with you. But it's painful. To doubt you, who I live with. To direct my hatred towards you. Even though I love you so much.'
And then…
'You look at me like that and suffer… Yesterday, you even sucked my b*****s and…'
'Huh…?' Her hand that was about to open the front door stopped midway.
Did Yoshihisa not reveal some strange behavior in desperation yesterday?
'…Y-Yeah, that's right. Normally, even the previous Yoshihisa-kun wouldn't have done something so outrageous'
Could it be that she pushed him too far, distorting his mind and preferences?
At that moment, there was a switch in Hatsuyuki's emotions.
'I have to save Yoshihisa-kun.'
How foolish her actions were, trying to impose her own desires on him, a man who was on the brink of breaking due to adoration, love, s-xual desire, and various other reasons.
The foolish woman named Hatsuyuki was trying to force her desires on him, trying to break him and turn him into a man of her desires.
"I'm not just here by your side to cause you suffering…"
'Oh poor Yoshihisa-kun. If only there's something I can do for him.'
She wants to grant him anything he wants. With a quiet smile, Hatsuyuki begins to act.
☆☆☆☆☆☆
Unfortunately, because of lack of response on this novel, it makes me hard to continue this novel as the translation for this novel itself is difficult and takes a lot of time. Hence I decided to drop this novel, other translators are free to pick it up. Thank you for reading till now! Feel free to comment your opinions below! 
Also, if you enjoyed my translation, support me by donating a cup of Coffee through Ko-Fi.
The button is available on the top of the page.
Found any errors or typos? Feel free to contact me on Discord. 
TL : Zenon#4120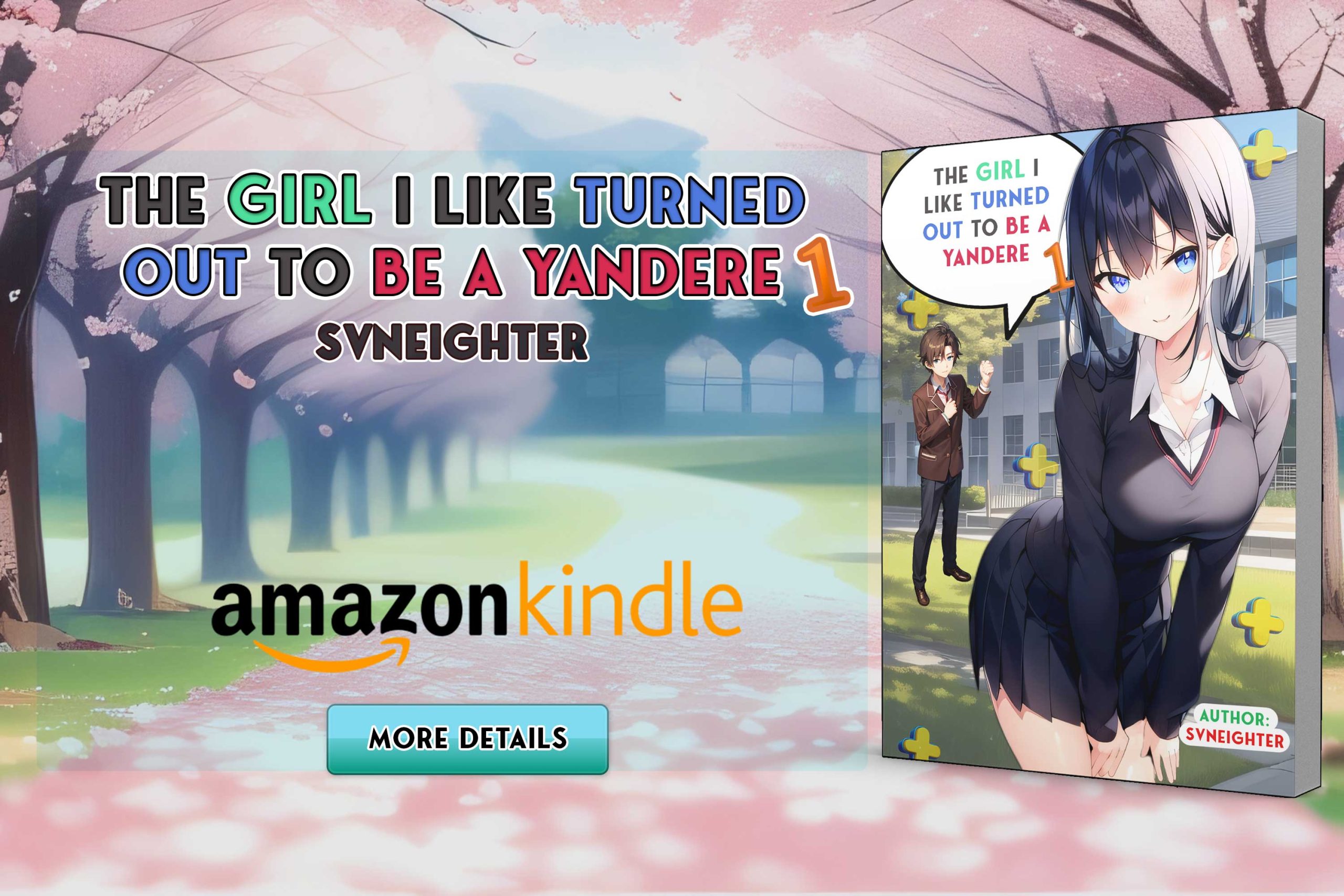 Comments for chapter "Chapter 16 [Part 2]"
COMMENTS