The School Saint, who is kind to everyone, leave a bite mark only on me [Dropped] - Chapter 16 [Part 1]- Dangerous Plans!
Chapter 16 [Part 1]- Dangerous Plans!
It was a slender, fragile hope, like a thread made by a spider. 
Expecting too much from it could cause it to snap instantly.
A glimmer of light testing the goodness here.
"Surely, I need to convey it to Hatsuyuki… however…"
A string of meaningless words, thoughts failing to form coherent sentences.
Amidst the swaying vision, Yoshihisa located what he was looking for and stumbled his way back to where Hatsuyuki sleeps.
Kneeling beside her, he gently took her left hand with trembling fingers.
'Come to think of it, is this enough to measure just the length of the ring?'
His hazy thoughts suddenly regained clarity.
If he wanted to surprise her, now was the perfect opportunity while Hatsuyuki was sleeping.
For the sake of perfection, he needed to ensure the right size.
"Should I check it? Smartphones are useful at times like these."
He realized he was hanging by a thread mentally; he needed enough rest to recover.
Although, sleep wouldn't dramatically change anything.
The worn-out limits of endurance remained unchanged, in other words, still impoverished.
"…That's right, that's what the pairing is for. I believe that if we both wear the same ring, Hatsuyuki will calm down for a while. She won't need to return to her former self… But even if she calms down just a little, if my feelings can reach her…"
'…Pairing with Yoshihisa-kun!?'
[T/N : She ain't sleeping lmao.]
"Huh? Wait… No, I'm tired too, even though she's sleeping so peacefully… No, has she ever slept this peacefully with a smile on her face?… Yeah, maybe she is dreaming about something good… Alright, I shouldn't get lost in thought; I need to measure the size."
'Ah, was it showing on my face… Still, the idea of pairing, well… it doesn't seem to be Yoshihisa-kun's idea, but… Hehe~, this is exciting.'
[T/N : I will be keeping Hatsuyuki's monologue in Italics whereas it will be normal for Yoshihisa]
Hatsuyuki, pretending to sleep, danced with joy in her heart.
In truth, she had been awake since she was brought to the bed.
She was waiting for the right moment to ask for a cuddle and a kiss, but all of her sweet thoughts came to a halt when she heard the word "pairing".
'The choice to pretend sleeping was not wrong. Ah, I wonder what kind of ring he'll choose, how he'll present it… Hehe~, I can't wait.
Coincidentally, tomorrow was a day off; perhaps, if luck was on her side, he might invite her out on a date and propose during that time.
Such fantasies ran wild in Hatsuyuki's mind.
What to wear, what kind of lingerie would be enough to seduce him, would they need a dinner reservation…
"All right, I took proper notes. What to buy… Well, I'm tired now, so I'll look later. Where can I buy a ring, I wonder… Oh… If she rejects it after I actually send it… I don't think I can recover from that damage… I should prepare some kind of backup plan, maybe?"
As his thoughts dulled once more, he caught sight of Hatsuyuki wrapped in the sheets, completely naked.
The only words to describe the alluring sight in front of him was 'erotic' and 's*xy'.
At the same time, there was a high risk that she might catch a cold this way.
"A proper comforter… and I have to cover her b*****s."
'You're quite worked up, huh? Tomorrow, I'll have to be gentle with you.'
"There is possibility that these b*****s will disappear from my view…"
'There's absolutely no chance of that happening, so rest assured and hurry up with the cuddling, your dear lover Hatsuyuki is waiting for a cuddle Yoshihisa-kun.'
Though she had lost control during s*x just a while ago, if she had controlled her s-xual desires, she could have regained some composure. And then there was the pairing.
Exhaustion was taking over, and Hatsuyuki's mind was falling into the realm of romantic fantasies.
—However, Yoshihisa, at the moment, couldn't possibly realize this.
'…Isn't it better to measure all the sizes and make a life-sized doll of Hatsuyuki-san?'
A mysterious sense of duty surged within him, propelling the measuring tape back into action.
"—First, let's start with the size of the areo-a, then the size of the nipples, the bust point, the deep cleavage… Oh, there are other things as well which I will have to measure. What should I do now?"
"What are you trying to do?! Just what on earth are you planning? What are you intending to do with that data?"
"Oh, sorry… I guess I woke you up. By the way, how long have you been awake?"
"We are not discussing that now!! So, confess, what are you scheming by measuring my body with those perverted hands?!"
"Umm…. Preparing for a 'just in case' scenario, thinking of making a life-sized doll."
"What? Isn't that cheating? Are you planning to cheat on me, and more so with my life-sized doll? While I, in the flesh, am sleeping so defenselessly, you not only measured the size of my n*****s but also plan to do something perverted with those measurements? Ignoring your lover who's sleeping, not even offering an arm pillow, refraining from attacking with desire, do you even consider yourself a man? I will seriously kill you!"
The exhaustion from their intense s*x session left and there is no choice but to punch this imbecile in front of her right now.
Facing Hatsuyuki with clenched fists, who was fully naked, Yoshihisa, who was also completely drained, unknowingly and shamelessly uttered his words of desire.
"Well, I'm really tired today. Can I sleep while sucking on your b****s right now? They look really enticing."
"—Well then, come here, little Yoshihisa-kun. Let's sleep while you suck on Mommy's b****s and enjoy the warm embrace right here."
[TL/N : Arghh!! What am I translating??]
"Woahh! You are the best!"
Putting words into action, Yoshihisa immediately positioned himself next to her, and after sucking on her n****e like a baby for around fifteen seconds, he fell completely asleep.
Meanwhile, Hatsuyuki remained still in her place, caught between her maternal instincts, s-xual desires, and a sense of superiority.
"Fuu~… Fuu~… Please rest well, Yoshihisa-kun… Perhaps incorporating this kind of play might be a good idea… I let it happen accidentally, but it's likely just delirium due to excessive fatigue, but still?"
Perhaps this could be a method to safely and surely manipulate Yoshihisa.
Even if he were to deny this baby play when he woke up, if she could forcefully bring it up and record the scene.
"It's not really… a bad idea."
Now his shackles on him had another link, a slightly different kind of evidence from before.
If it's his own debauchery, it could be used for casual blackmail.
However…
'Rather than sticking to my plan, let's sleep together for now…'
As the long night drew to a close, the room was filled with the sound of both of them sleeping peacefully…
☆☆☆☆☆☆
Thank you for reading! Feel free to comment your opinions below! 
Also, if you enjoyed my translation, support me by donating a cup of Coffee through Ko-Fi.
The button is available on the top of the page.
Found any errors or typos? Feel free to contact me on Discord. 
TL : Zenon#4120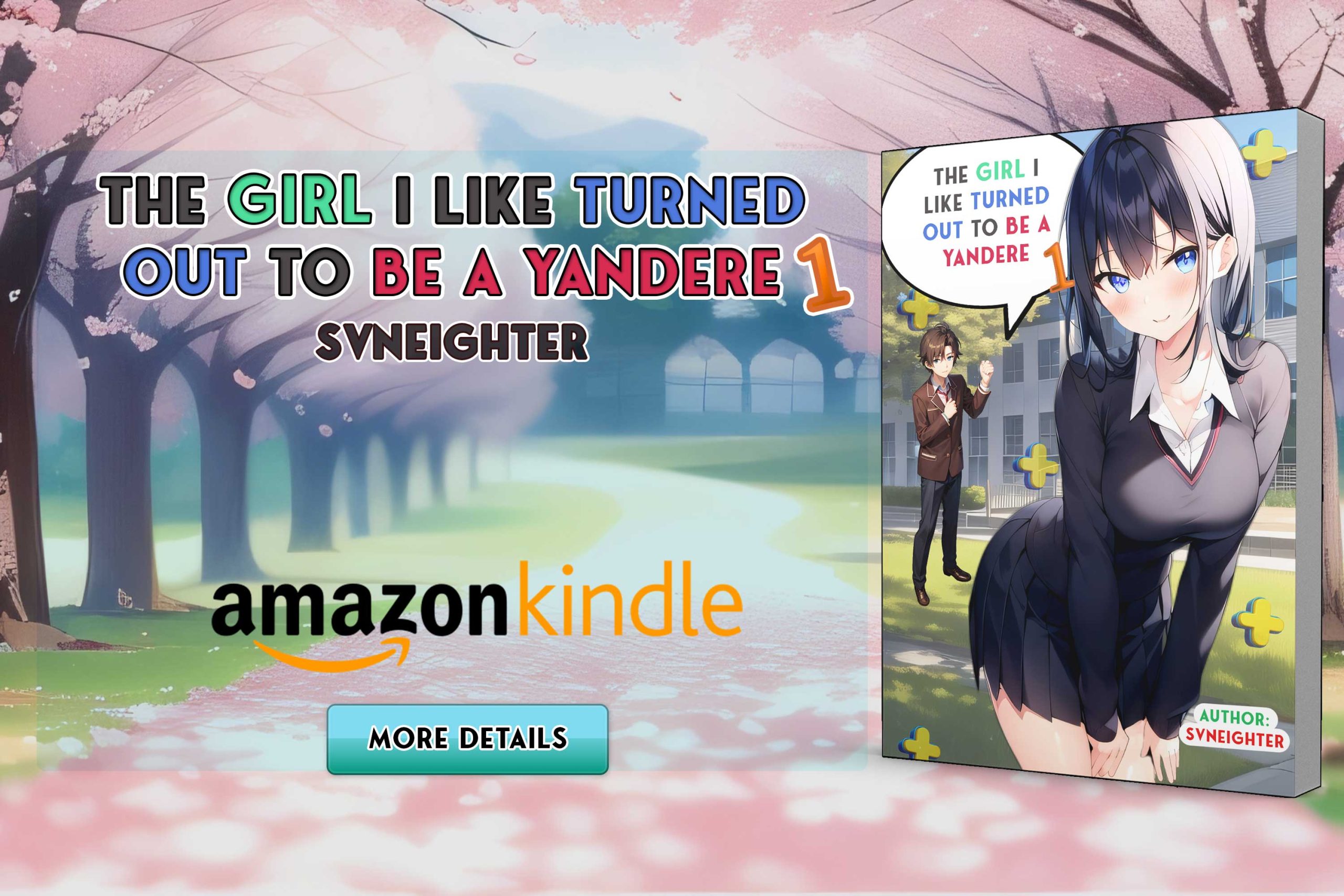 Comments for chapter "Chapter 16 [Part 1]- Dangerous Plans!"
COMMENTS