The person who used to hate me, suddenly turned into a yandere! - Chapter 61- I love you! [The End]
Chapter 61- I love you! [The End]
"M-Marriage? Are you sure you said it right, Miku?"
Ryuuji couldn't have been more baffled than he was currently upon hearing the sudden plea from the girl. He thought she would ask him to do many other things to forgive him but a marriage proposal?
Mika glared at him with her eyes still watery before she got up from the bed and her words of complaint followed.
"I knew you won't accept it. You are unsure of our relationship and still would seek someone else in my absence."
Ryuuji, if this would have any casual occasion, would have asked whether Mika was actually hearing what she was saying. Because from Ryuuji's perspective, she wasn't making much sense at the moment.
To ensure his loyalty she was requesting to fill the form and get themselves a certificate of marriage, just like that?
'Wait…you have to take this carefully… '
Ryuuji knew Mika was not in her stable self to say such things and responding rashly here would worsen the matter. Her emotional state was extremely delicate which made him choose his words rather carefully.
Sighing he got up as well before advancing toward the girl as his words backed with warmth, voiced out.
"You are taking it wrong, Miku. I was surprised but I never said I won't marry you."
It took a lot from Ryuuji to not stutter when he spoke those words. There was a justifiable reason for him to be nervous since not just confession he was practically promising to marry her. The irony, they still were not officially dating.
Ryuuji didn't think this thoroughly but a life with the girl he has ever allowed himself to love to become his bride…sure this feeling was too good to even imagine.
Like his words sent a current through her body, Mika jerked slightly with hopefulness and slight concern clouding her gaze as she turned to look at him.
"I know you are insecure, and I can understand why you are given what kind of blunder I did back then. But please Miku, hear me out on this once why we cannot marry now."
"No! I won't wait! Either you marry me today and shift here with me or we break up."
Mika retorted, entirely forgetting that she has yet to reach the appropriate age to officially apply to the marriage bureau. The look in her eyes was full of denial and uncertainty. The feeling of losing Ryuuji if he goes away from here was strong enough to affect her reasonability.
Ryuuji slightly panicked before he moved forward and embraced the distressed girl in a light hug. For her to understand his point, Mika needs to calm down or this conversation would end up unfavorably.
"Okay, we will go and get married today, alright? But are you sure your parents would be happy with our decision?"
Mika wanted to retort and push him away because of another excuse he came up with, but the reason he presented made her think deeply about it.
The faces of her parents flashed across her mind which made Mika instinctively suck on a cold breath. Her father…he wouldn't stop her from taking her life decision nor her mother but…it sure would make them sad.
Ryuuji felt relief that Mika seemed to have cooled down a little. Taking the cue he once again spoke up in a whispering tone.
"I know you love your parents and hurting their feelings is not something my Miku could ever do. So please, let's take things calmly, and once we get a stable lifestyle, we would have this conversation once again and that time, let me propose to you officially, alright?"
Mika didn't reply to his words but first, she thought about a life that Ryuuji spoke about. A life where they would have the permission of their parents, a stable lifestyle, and a perfect life where Mika could keep an eye on Ryuuji all the time…that sounds incredibly great.
A small smile made way on her lips as such a future made her stomach flowery and a sense of excitement rising as well.
"Hmm. But it's a promise, okay?"
Ryuuji was elated to hear that Mika accepted to wait and she finally was thinking things through. With a smiling face, he closed the gap and tightened his grip on her.
He has done his future planning and the ambition he would pursue. If not one then two years would be enough for him to get a stable financial resource and has built enough confidence in the past two years that his life as a professional writer would grow from hereon.
But there was still something amiss…ah!
"I promise, Miku but there is something that we entirely skipped. So let me do the honors."
Mika was perplexed at his words before she felt herself separating from her favorite warmth. But her frown soon turned into a surprised expression as she saw Ryuuji suddenly kneeling with nothing but fondness oozing from his gaze.
He raised his left hand before muttering out the words which he practically has said to the same girl hundreds of times in the past. But unlike before this time, he had the confidence to get himself accepted.
"Mika Hayama, I know I am far from a perfect match for you and I have done some idiotic things in the past but it doesn't change the fact that my whole being is head over heels for you. So please accept my love and be my girlfriend before I could claim you as my bride."
She has heard those words many times in the past not from Ryuuji but many others as well. But those times always seemed worthless to her. Every single confession was nothing but a waste of time for Mika since she never was interested in dating and all.
But at the moment, she could only think about this single boy and how desperate she is to be with him. The adoration she feels toward him which began with a sense of pity in the beginning has shifted its color and what she only feels was the endless amount of love she carries for him.
With her eyes dampening but this time for a better reason, Mika brought her hand over his as the words stuck in her mind for a long finally flowed out.
"I do. I love you too, Ryuu-kun. Now, tomorrow…until the last day of my life, I will always love with all my heart."
******
A/N: – Ah, it ends here. There would be some after stories about the future and how they settle in life.
Things went downhill at some point and I lost the spark which brought this rushed ending. Anyway, drop a comment if you enjoyed the journey.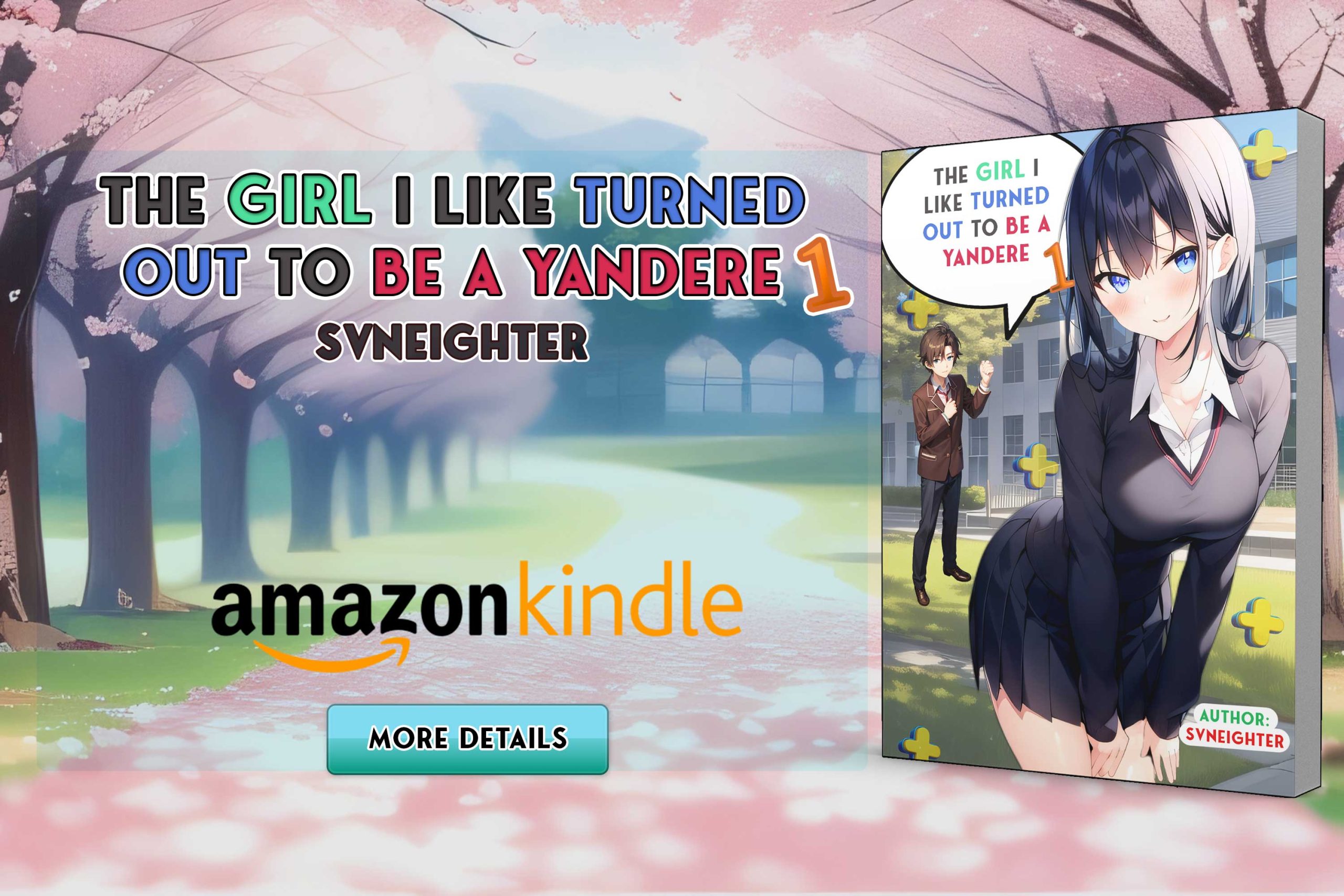 Comments for chapter "Chapter 61- I love you! [The End]"
COMMENTS