The Case of Being Loved Excessively After Discovering the Beautiful Transfer Student was a Succubus - Chapter 30 - Love With Succubus That Lasts Forever - END
Chapter 30 - Love With Succubus That Lasts Forever - END
If you're enjoying this novel, please consider supporting me by donating to my ko-fi

Chapter 30 – Love With Succubus That Lasts Forever – END
"Welcome, Sakia-chan, and Rion-chan too."
"Good morning."
"Sorry to disturb you."
It was a holiday, and Sakia and Rion came to Sui's house in the morning.
It was no longer a rare sight to see the two of them coming together like this, and Aoi, Sui's mother, welcomed them, saying that they were all really good friends.
Although she had not yet been told that Sui was with the both of them at the same time, somewhere deep in Aoi's heart, she had her suspicions.
"Come in, you two."
It was summer, and Sakia and Rion were dressed coolly so that they could feel the breeze as much as possible. Still, they were so stylish that even Aoi, a woman, couldn't help but be impressed.
"…That boy is quite amazing."
Aoi smiled as she thought of her son, wondering when Sui, who had invited them to his room, had become such a big shot.
Now, while his mother was thinking about something like that…
Sui knew they were coming today, but was unable to meet them as they were a little earlier than the appointed time.
"You guys were early."
"Because I want to see Sui-kun right away."
"Yes."
They leaned on Sui as they talked about their passionate love in the morning .
It had already been several months since then, and it was easy to see from looking at them that their courtship had gained even more momentum since they left for the Succubus' homeland, while at the same time, Sui's feelings for them had grown stronger.
"…Hey, you two."
"Yes?"
"Hmm~?"
It wasn't like they were going to have sex, which was a regular occurance, but both of them got closer when Sui said that.
Although he was as thrilled as ever, Sui told them what he had been thinking about recently.
"I've been thinking about the Succubus Happiness System."
It was also something that stuck with him for a long time.
He had not talked to either of them, nor to Ririmu at all, much less to Rouge, with whom he had exchanged contact information.
"You said that it could send more than enough money for a lifetime without me needing to work, and the ease of doing so is, shall I say, very appealing. I don't have to worry about that part of life, I just love you both and that's it."
"Yes."
"That's right."
It was fascinating to see how easy the system was for people to get by in a normal human society.
However, Sui couldn't just nod his head and say that he would unilaterally enjoy such a system when presented with it.
"I'd like to take what I can get, but I'll work a normal job when I grow up."
"Okay."
"Yeah. Good."
The two did not oppose Sui's idea.
He was a little surprised, because he thought they would never let him do such a thing, and that they would want him to be by their side from the start of the day to the end.
They chuckled at the way Sui widened his eyes, and Sakia was the first to open her mouth.
"It's unfortunate, but I won't argue with your decision. I was talking with Nee-san about turning Sui-kun into a good-for-nothing so that he would never have any such thoughts, but even the two of us can't win against Sui-kun anymore."
"…Um…"
He didn't mean to argue about winning or losing, but it was true that Sui had been losing more and more often lately, to the extent that he could feel it himself.
Of course, it was never unsatisfying and they  always ended up very satisfied with each other, so it was a good development.
"If that's what you want to do, Sui-kun, I think it's a good idea. We were also looking at helping Mom with her work."
It was Rion who said that.
One thought that came to Sui's mind here was that he didn't know what kind of work Ririmu was doing, so he tilted his head.
"Mom runs a modeling agency. Did I not tell you?"
"…Ah, I see."
Rion said that she would occasionally follow up with Ririmu about the models she worked with, and that if she had never met Sui, Rion would have considered modeling.
"Well, I don't think Mom would ever make us stand out too much."
"Yeah. She'd probably say, 'If you're going to spend all that time doing that, I think I should stay with Sui-kun.'"
"…I see."
Ririmu was also quite fond of Sui, so she was thinking about him as much as possible.
To tell the truth, Sui had occasionally performed non-penetrating acts with Ririmu since then, but only recently did he lose patience and embraced Ririmu.
Sakia and Rion were aware of this and, as in the case of Rouge, the atmosphere was conversely welcoming.
"…I see, I'm going to love this. Besides that… Ahn~, I'm in trouble with this one."
Since then, Sui had been getting a lot of heated looks from Ririmu.
This was something that Sui had come to understand through his contact with the succubus girls, and he had even had to think about the subtleties of Ririmu's mind.
"…But well, it doesn't change the fact that I'm happy."
Yes, Sui was really happy every day now.
He had been living a full life as a normal high school student, but the change was just the addition of the girls who added color to it.
And yet he was happy every day, more than he could ever say.
"Uwahhh!!!"
"Kya1♪"
"Haha♪"
Sui laid there, hugging them both.
He hugged them with his arms and enjoyed their softness and warmth as much as he could.
Neither of them ever left Sui and they hugged each other tightly.
"You two, I really like you two. Sakia, Rion… Please always be by my side. I will always, always love you."
"Yes! I love you too!"
"Yes! Me too, I love you!"
Then, although it was still morning, an excessively strong sound-proofing barrier was deployed around the room by the power of the two girls.
It was not difficult to imagine what the three of them would do in such a situation, and it even gave the impression that they might go on until the evening.
Succubus were commonly known as nightmares, but they must certainly be goddesses who had brought dreamlike times to Sui.
From now on, the human Sui and the succubus girls would never leave each other.
Everyone is bound to be assured that it would be a happy sight to behold.
"Kyaa~, Sui-kun today is even better than usual…!?"
"Even though I'm a succubus, I'm about to lose my mind…!!!"
…Well, all three of them were still young, but hopefully, they wouldn't push themselves too hard.
One could only hope for the best for Sui, Sakia and Rion…
~ ~ ~ ~ ~
This is the last chapter. If you've enjoyed this series, please consider supporting me by donating to my ko-fi! Thank you for reading!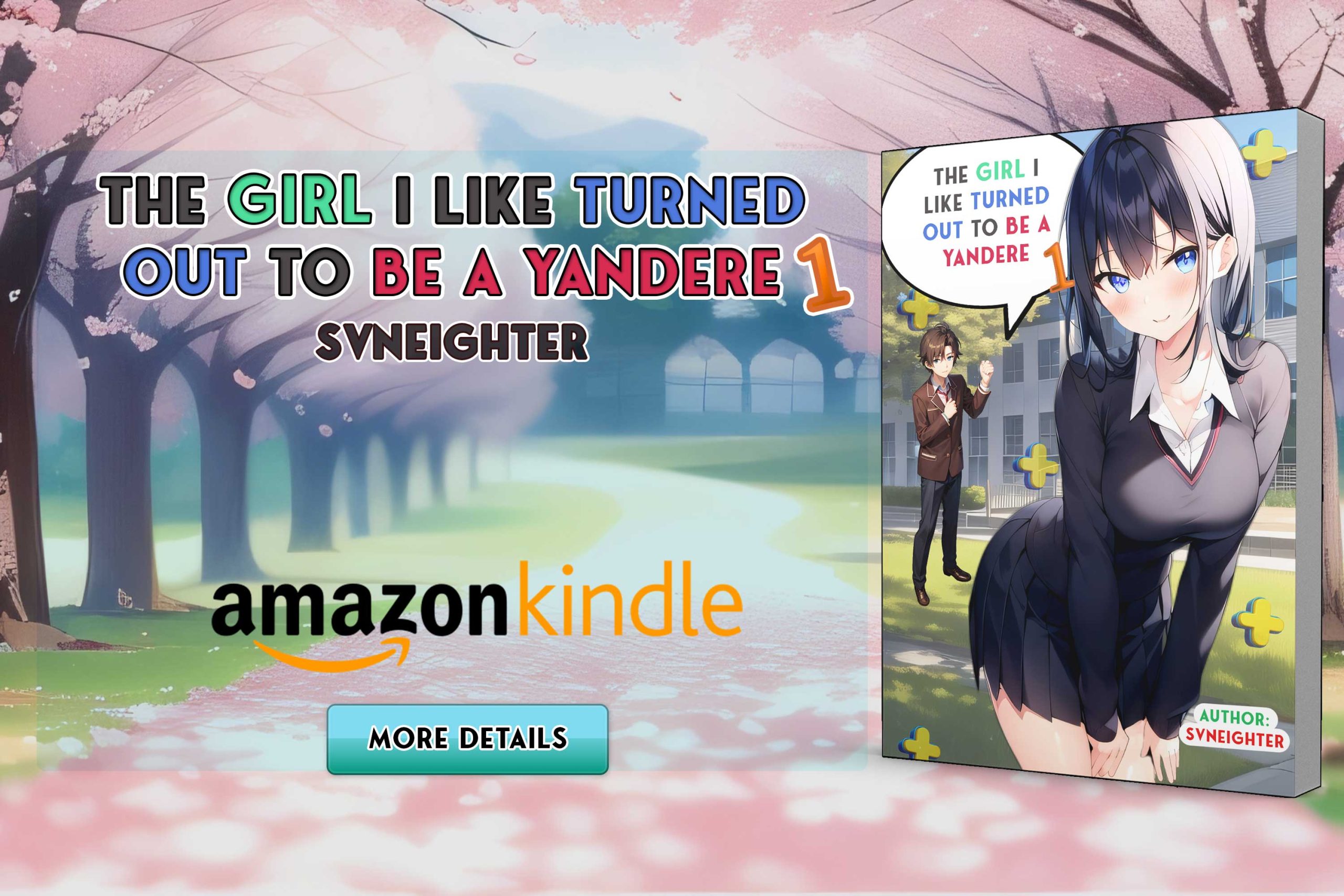 Comments for chapter "Chapter 30 - Love With Succubus That Lasts Forever - END"
COMMENTS