The Case In Which Streaming In Another World Led To The Creation Of A Massive Yandere Following - 124: The Formidable Power of ASMR
124: The Formidable Power of ASMR
"Please Rate this Novel 5★ in NovelUpdates!"
Click Here
---
Chapter 124: The Formidable Power of ASMR
---
"Then, Haishin, I will be counting on you again tomorrow."
"Okay. Then, I shall take my leave here."
On Haishin's first day in the empire, the first day of the scheduled meetings had concluded. 
They had managed to hammer out the details of what to do and how to proceed with the event, making for a smooth flow.
"Hm? Come to think of it, Haishin-dono, like your companions, your room is also…"
"Heh, just leave it be."
With those words, his figure was enveloped in darkness… and just like that, he disappeared.
To the amazement of the minister and the subordinates of Rosalynde, Haishin vanished as if he had never been there at all.
"This too is a testament to Haishin's prowess. There is nothing impossible before him."
It wouldn't be strange for Haishin to do anything… as if to say 'that's right,' everyone nodded in agreement with Rosalynde's words.
Well, it was nothing but a skill that Mira, as Raven, had cultivated, but aside from Rosalynde, no one knew that.
"Haishin… was amazing, wasn't he?"
"Yeah… to think we could witness him in person."
"He was absolutely marvelous… I can't wait to meet him again tomorrow."
Surrounded by her subordinates, who showed a friendly demeanor towards Haishin, Rosalynde wore a satisfied smile… And then, she was snapped back to reality by the minister's words.
"Nevertheless, that… ASMR, was it called? It was a very curious thing indeed."
"Right? Haishin seems to have become quite skilled in adjusting it… and indeed, as you say, it is a very fine thing."
This time, the ASMR showcased by Haishin had received exceptional praise. 
As Rosalynde mentioned, Kanata's method of adjusting the ASMR had improved significantly, and it could no longer be said that it harbored the same intense assault on the senses that it once did, especially towards women.
Of course, there were still those who sought the euphoria of the old days, but the hellish scene that it could induce was something not even Kanata wanted to imagine.
"What did the maids, including Your Majesty, listen to?"
"Heh, we enjoyed two variations: the lover's style and the childhood friend's style."
"Ah, is that so…"
"On the contrary, what did you all hear?"
Naturally, the content showcased differed between men and women. 
Curious, Rosalynde had been eager to find out what her male subordinates had experienced.
"We were presented with two versions: one of comrades-in-arms standing shoulder to shoulder in battle, and another of carefree friends—truly, I never imagined that just a voice could be so moving."
"Hou? It was that impressive?"
"We could still expand the variety of lines… Your Majesty, this will become something tremendously sought after by the fans."
This is probably something that even Rosalynde is looking forward to—the actual release of the ASMR data—but there's a hint of fear as well.
Of course, it's a given that the event should proceed smoothly, no matter what happens. And if Rosalynde raises her voice, the people will fall silent… there seems to be no problem.
"Who would have thought that we, who were engrossed in war, would indulge in such… I wonder what the former emperor would say if he saw this?"
"He would surely be so surprised that his eyes would pop out. Especially seeing you now, don't you think?"
"Kuku, undoubtedly."
While the past deserves respect, it's irrelevant now.
In this empire, where war enthusiasts and warriors gather, a definite change is about to take place—a change that Rosalynde finds favorable, and therefore, she must ensure the success of this event at all costs.
"However, aren't the guards a bit too carefree? There's a rat among us."
With that said, Rosalynde threw the sword that was leaning against her throne towards the ceiling. 
The sword pierced the ceiling with a terrifying speed, and a not-insignificant amount of red liquid began to pour down.
A maid quickly approached with something like an umbrella, shielding Rosalynde from the falling liquid.
"…Good grief, it's precisely because of these times."
"Indeed. The vital points are missed—make them spill everything."
"At once."
Carefree? No, that would be a mistake to say. 
Everyone, including Rosalynde, is on edge… In two days, a sacred ceremony will be held, and anyone who dares to disrupt it, regardless of who they might be, will likely face the beginning of a horrendous torture.
▼▽
At the same time various events were unfolding in the throne room, Kanata had finished his duties for the day and was leisurely taking notes in a room that had been prepared for him.
This was also the preparation of the script for the opening talk of the Haishin Thanksgiving festival.
"…What is needed? For starters—"
Utilizing his natural vocabulary, Kanata steadily progressed with his work. 
It's worth mentioning that while not in the same room, there's a unique structural connection between rooms, allowing Mira and Anise to come and go as they please, and the same goes for Kanata.
"Hi Kanata."
"Yeah…!?"
With a bang, the door swung open, and Anise entered, wrapped only in a towel. 
She must have just taken a shower, as her hair was slightly damp. Her explosive figure, which rivals that of Maria or Alphana, was on full display, causing Kanata to shake his shoulders in utter surprise.
"Oh, come on, you don't have to be so shocked."
"That's too sudden! And anyway, isn't it a flaw that you can just come and go in this room so easily?"
"Is it? I mean, this kind of thing is normal, right?"
"It's not normal…"
Kanata wondered what Mira was doing at a time like this, but then he realized that since Anise wasn't an enemy, there was no reason for Mira to take action.
Anise, with her ample chest swaying gently, made her way over to Kanata. She glanced at the script he was writing and let out a soft chuckle with a smile.
"The focus of this event is more on welcoming Kanata, and yet you're working so diligently."
"Well, I have to… After all, I'm the one being honored here, and since a good number of people will be coming, it's my job to respond to that."
"Hmm…"
Kanata was trying his best not to look at Anise, but he stood up smoothly and draped a jacket over her shoulders.
"You don't have to do that, you know? Going out of your way to—"
"If you don't want me to fuss over you, then hurry up and get dressed… Anyway, it's going to get even busier from tomorrow. It wouldn't be good if you caught a cold, right?"
"Me, catch a cold? Have you forgotten what they call me?"
"You may be the 'Ice Witch,' but you're still a girl. Here, hurry up and get dressed… Please, just put it on, I'm begging you!"
Being called just a girl made Anise's cheeks redden slightly… and with that, as if she had no choice, she left the room.
"Seriously…"
Kanata exhaled in relief once she had gone. 
Although, as a man, he couldn't deny the beauty of what he'd seen… Shaking the thought from his head, he resumed his work.
After a while had passed, Kanata met up with Cid.
"Hey, Cid."
"Here you are, Kanata."
What the two would do when gathered together… Well, when two men meet up, there's usually one thing on their minds.
"Let's go."
"Yeah."
Just a little bit of night exploration.
---
TLN
Upto raws.
Nov 02, 2023.
---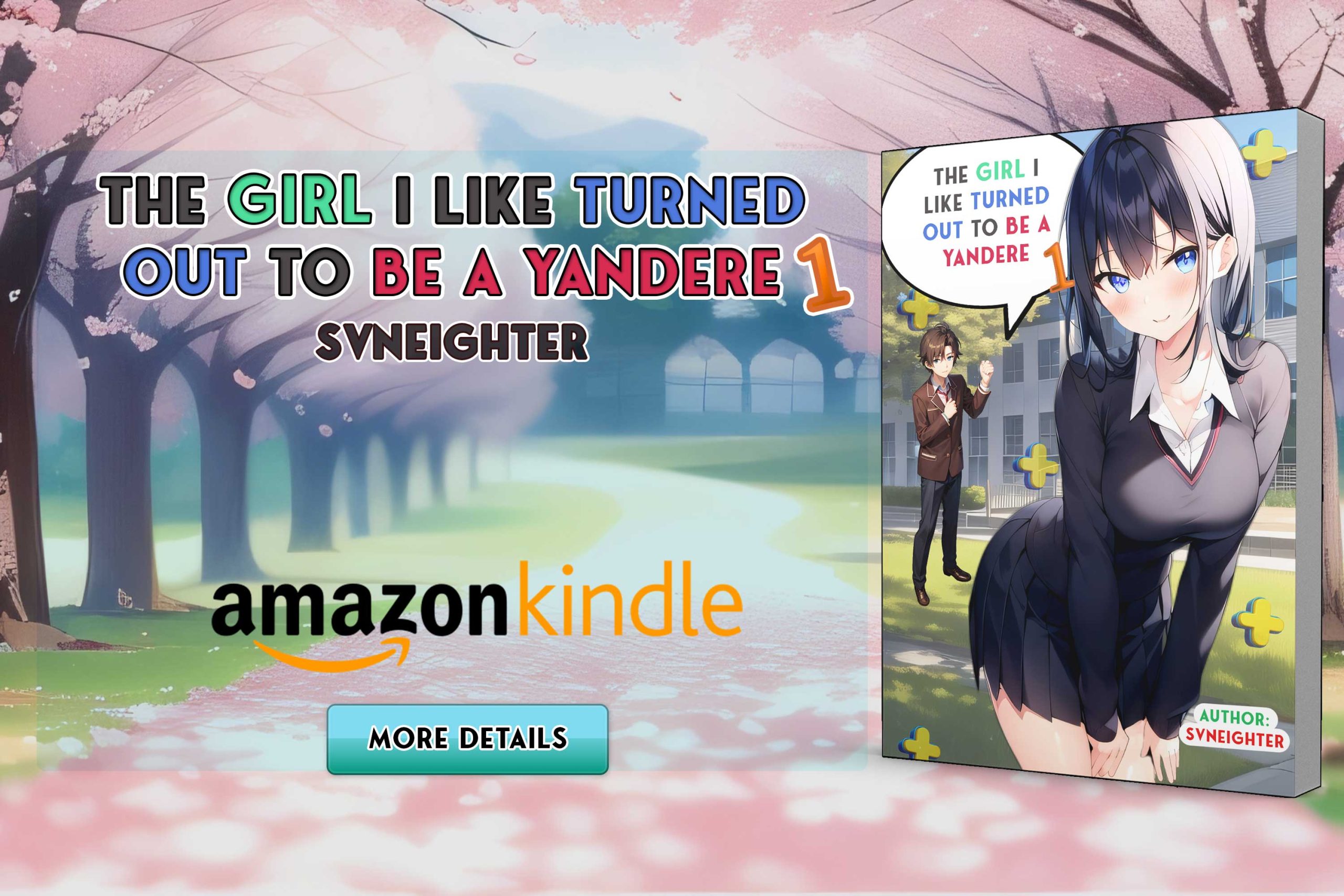 Comments for chapter "124: The Formidable Power of ASMR"
COMMENTS