After a Heartbreak, My Bitter Childhood Friend is now Sweet Like Sugar - V2 Chapter 7.7 & 7.8
"Please support me on Ko-fi! Thank you!"
---
Chapter 7.7
---
That day, I had another strange dream.
It was like the same dream where I was on a train in space.
On the opposite side of the train was Senpai, just as I had seen her before.
"Hi, Yuu-chan."
"You seem excited."
"I'm so happy to see you in my dream."
"Well, I'm happy to see you too."
The seat shook with a thud.
I thought, 'Even in space, the train would shake,' and then I immediately realized that something had changed.
"This train wasn't running the other day, right?"
"It wasn't. It seems to be running today. I think it's time to leave while we're not dreaming."
Strangely, my perception of time is different while dreaming, but maybe that's how it is.
I was curious about where this train was going, but right now, I was more curious about something else.
"Senpai, speaking of which, what were you going to say to me before?"
"Hmm?"
"It's about the meaning of your encounter with me. You were about to say something, but then the dream ended…"
|| "I think that everything in front of me has a meaning. Wouldn't that be more fun? What I talked with whom, what I ate with whom, what I dreamed about, I think it all has a meaning. Of course, I met you, and you met me."
|| "Senpai in my world is dead, and yet?"
|| "Yes. I'm sure, for Yuu-chan, I am…"
I wondered what she was going to say at that moment.
Then she opened her mouth with a slightly sad look on her face.
"I'm sure that you and I met in order to say goodbye."
To say goodbye?
"There's no reason for us to meet other than that."
"I guess so. People go through a lot of things to move forward. Yuu-chan in front of me now is the Yuu that would not exist without my death. Isn't that right?"
What she was saying was right.
The time I met Senpai, when I was in a relationship with her, and when she died. Without those moments, I wouldn't exist today.
If I hadn't been separated from her, I wouldn't have gone out with Kokoa. Somehow, I felt that way.
"But what if it made you feel sad?"
"Yes. Even sadness has a meaning. Even anger, and even pain, has a meaning. It all connects to the future."
You can use your sadness as a springboard to do your best. You can use your painful experiences to consider the people around you.
"If I'm dead, it means something to you."
"But isn't that terrible? It's like you're using someone's death as fuel for your own running."
"Of course, it's better if you can do something for someone else. That's how I feel about the life we eat and breathe. Are you any different, Yuu?"
I was no different.
I live and breathe life on a daily basis.
"If you're lonely because I'm dead, you can use that as a springboard for your next love. Yuu-chan is very heavy, right? So maybe you want a heavy girl who can take that weight. Or maybe she can be so light that they won't collide."
"Hey, Senpai in front of me is still dating me, right? Please don't start talking about my next girlfriend right now."
"Well, I'm worried about you after I leave. I feel like I said this when we were going out."
Yeah, she said it to me before.
When I confessed my love to her, she said something like that.
"But it's difficult."
"Yuu-chan is too naive for his own good. I'm not saying you should force yourself. I'm just saying that it's okay to spoil someone. It makes you happy when someone relies on you. What do you think about a girl who relies on you?"
Immediately, I thought of Kokoa's face.
That was the answer.
Just then, there was a squeak of wheels, and the train came to a stop.
It seemed that the train had arrived at some station.
The door to get off the train opened.
"Now, Yuu-chan, this is where we say goodbye. This train seems to be heading toward the world I belong to."
I looked at the station information and saw that the destination was 'Past.' On the other side, it said 'Future,' and this station was 'Present.'
"Senpai, aren't you coming down?"
"I'm in your dream, Yuu. And I belong in your past."
I see. 
She was going to disappear into the depths of my dream. 
It's very sad, but if that's the case, I have to get off.
I got up from my seat. As I stepped out into the outside world, I looked back at her and said, 
"Thank you very much, Senpai."
I saw something fall to the floor. 
A drop of water. 
The world blurred, and like a watercolour painting whose colours dripped down like water, the scenery became blurry and indistinct.
I realized that I was crying.
"I hope that you can move on."
The door closed.
The train started running.
It started moving back into the past, becoming smaller and disappearing.
Suddenly, I saw bamboo leaves in my field of vision.
It wasn't even Tanabata, but the platform was decorated with bamboo branches and strips of paper.
It said, "May Yuu be able to move forward quickly."
There was a strip of paper on the bamboo that seemed to have been written by a childhood friend who was more devoted than anyone I knew. Even though she lectured people about what they should do for themselves. 
Apparently, Tanabata wishes really do come true. 
◆ 
---
Chapter 7.8
---
When I woke up the next morning, I could hear noises coming from outside my room.
Occasionally it stopped, and then it started again. It was steppings on the floor. It was the sound of someone preparing something.
As I opened the door after getting dressed, I could smell a faint odour coming from the living room. It was the smell of cooking rice and soup.
It's been a long time since I've been in a house where I could feel the presence of someone other than myself. It seems that this house is too big for me to spend time alone.
I guess it's a luxury for people of my age who find their parents annoying.
The owner of the noise, who had been concentrating on cooking, finally noticed my presence and turned to me.
"Good morning, Yuu."
Kokoa, dressed in casual clothes, turned to me. She was wearing a white shirt and a white pleated skirt. With her own white skin, she looked like a fairy from the snow lands, just like Kazama had called her.
It was a cool and refreshing look for the summer season.
"It's been a long time since I've seen you."
"It's been a while since you rejected me."
"I just said I can't go out with you. I didn't say I can't have dinner with you."
"Of course, it's emotionally impossible to have dinner together under such circumstances."
That's true.
I went to the bathroom and washed my face. I returned to the living room and sat down at the breakfast table.
White rice, miso soup with shimeji mushrooms, pickled Chinese cabbage, a fried egg, and grilled salmon. A lineup that could be considered the royal road of Japanese food was lined up on the table.
I waited for Kokoa to be seated and put my hands together. After saying "Itadakimasu," I extended my chopsticks.
"It's so good. It's even better than before."
"The recipe is the same. You must be used to it by now."
"It's been a long time since I've eaten food made by you, Kokoa."
"Well, it's been a long time for me too… Oh, it's delicious."
"Didn't you always eat by yourself?"
"Well, it's been a while since I've eaten with you."
She said, blushing a little.
If you're embarrassed, you shouldn't have said it. No, it makes me happy when she says things like that.
"But, yeah, that's part of it."
"Yes?"
"No, the reason it tastes so good."
It tastes better with two people than one, especially if you like that other person. 
You would also feel that tomorrow, you would be just a little bit happier.
Just thinking about this would make the food become a little more delicious.
"Yuu, do you have something to do today?"
"No, nothing. It's summer vacation, and I have nothing to do."
"Then why don't we go shopping? There's a place I'd like to visit."
"Oh, okay. Where do you want to go?"
"It's a bit of a walk, but there is now a large supermarket. It's a member-only store, but I heard it's cheap!"
It must be one of those foreign-owned warehouse-style stores that have been popping up in Japan lately.
But I wasn't sure.
"I think they don't allow people under 18 to be members there."
"Oh, really?"
"I saw an article about it on the Internet. It's a pity, though, because if you have a family, you can get a family membership."
"I've never felt so bad about my mother not being home."
Kokoa showed her regrets and frustration.
"Then what should we do today?"
"It's hot outside. We don't have to force ourselves to go out, do we?"
"But now that we are together, I feel like we should go somewhere."
"You don't have to be in such a hurry. I'm sure we have plenty of time."
Well, just because it's summer vacation doesn't mean that I was free every day. There were also extracurricular classes.
"But, I mean, isn't it a memorable day, the first day of our relationship, when we can go out?"
"Is it really that important? If you're talking about the day we started dating, then yesterday would be it, and it doesn't seem like a particularly memorable day."
"It's an important day! For me!"
I can tell how she feels straight away.
Then she immediately blushed and turned away from me.
So if you're embarrassed, you shouldn't have said anything. No, but I appreciate it.
"All right, let's go outside for now. Maybe we can find something by walking around."
"A walk. I understand."
She smiled with satisfaction.
To be honest, I didn't feel like I needed to go out on a hot day, but if she was this happy, a walk wasn't a bad idea.
Then we finished breakfast, brushed our teeth, and finished washing the dishes together. Just as we were leaving the house and the apartment, Kokoa stopped me in front of the automatic door.
"Wait, Yuu."
"What's wrong?"
"It's the first step, so let's leave together."
"… Does it matter?"
"It matters! It's very important for me! Because, well, this is the first step in my relationship with Yuu."
If you say so.
It was the first step in our relationship and a step for me to move forward.
"Then let's say it together, Yuu." 
""Here we go…""
---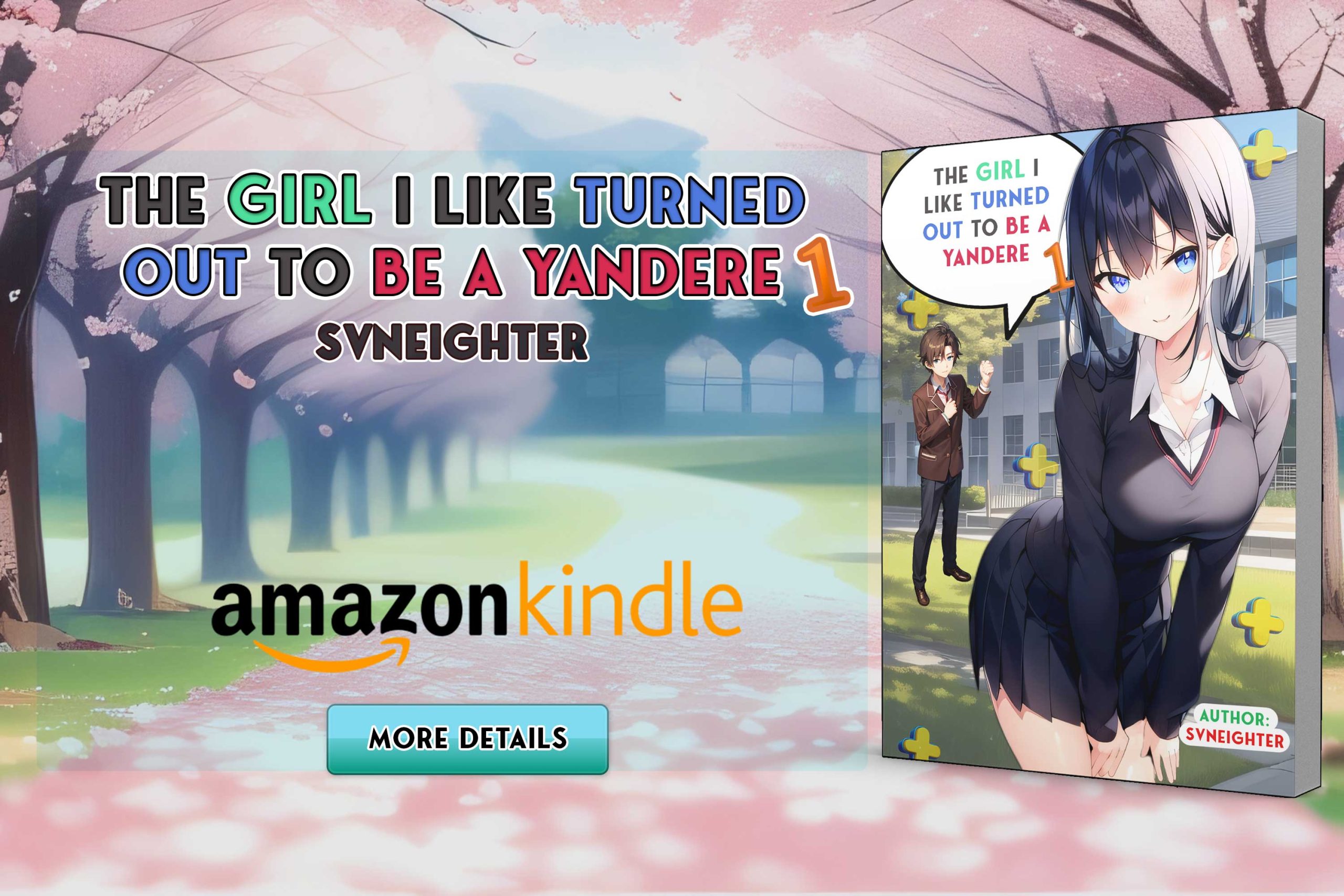 Comments for chapter "V2 Chapter 7.7 & 7.8"
COMMENTS