No Wonder I'm Unwanted in This Chastity-Reversed World - Chapter 34
"Please Rate this Novel 5★ in NovelUpdates!"
Click Here
---
Chapter 34
---
"Ichise-kun, please get away from that woman right now!"
Kanoya-san, usually so cool, had a desperate expression on her face.
Just that alone was enough to signal that the current situation was dangerous.
"That person is not a member of the hotel staff!"
"What?!"
"She's an imposter!"
Could such an outrageous development be happening? 
Reflexively putting distance between myself and the woman, Kanoya-san stepped forward as if to protect me.
Catching her breath, Kanoya-san spoke.
"There were rumors at the entrance. People were wondering if the hotel staff really included someone like her. When I asked, they showed me a photo they had taken of her."
"Huh?"
"Then I got a call from Tohsaka-san, asking me to go pick you up at the vending machine. So I thought, maybe…"
In other words, this suspicious woman was the one standing in front of me, posing as a hotel staff member.
Was this some kind of coincidental situation?
The danger was clear.
When I glanced at the woman from behind Kanoya-san, far from being flustered, she wore a sly smile.
"Fufufu… It seems like you're this boy's male bodyguard. Finally showed up, have you?"
It seemed she had mistaken Kanoya-san for my male bodyguard.
"To leave such an attractive young man alone like this… You really don't have an eye for things, do you?"
"…"
Narrowing her eyes, the woman spoke in a tone that seemed to provoke Kanoya-san.
"If it were me, I wouldn't let such a wonderful boy out of my sight. I'd even want to confine him, that's how much I'd want him all to myself. Fufufufu…"
The woman let out a smile.
Somehow, that smile was… frightening.
When I briefly glanced at Kanoya-san, she was staring straight at the woman without looking away.
"I won't let you do anything as dangerous as confining him."
"I think I could take better care of this young man than you. Don't you agree?"
Though the idea of confinement was obviously unpleasant…
The intensity in the woman's eyes as she looked at me matched the firm grip she'd had on my arm… I shook my head.
"How disappointing. If you have such a clear will, you shouldn't be wandering around defenselessly. You can't complain if a woman attacks you. Or perhaps, I could take you home and educate you about women…"
Saying so, the woman looked me up and down, licking her lips.
"I won't let that happen. I have no intention of handing Ichise-kun over to you."
"Why did you leave him alone, then?"
Well, that was because I chose to be alone…
"Indeed, it was careless of me to leave Ichise-kun alone, but I've known for a long time how charming he is, far longer than you, who just met him."
"Oh? Are you trying to provoke me?"
"No, not really. Rather, shouldn't you be leaving quickly? I didn't come here alone. Sooner or later, you'll be arrested for trespassing."
Unfazed by the woman's attitude, Kanoya-san firmly declared.
"…Tsk. A betch like you, not worth my time."
The woman glared at Kanoya-san for a moment and, perhaps realizing the situation was turning dangerous, hastily left the area.
"Whew…"
Once the woman was out of sight, I let out a sigh of relief.
To be honest, I was nervous that things might escalate into violence, but Kanoya-san managed to defuse the situation. Turning around, she lowered her eyebrows,
"I'm sorry, Ichise-kun. This happened because I was careless…"
"No, no! I was the one who was careless!"
"But…"
Kanoya-san looked even more remorseful. However, just as the woman had said, this happened because I was wandering around carelessly.
"Really, it was my fault. I'm sorry! And, this may be late to say, but I realize how invaluable it is to have a male bodyguard or assistant."
It's not just about not getting attacked; it's frightening to even think about the possibility of it happening. I was a little scared just by her grabbing my arm.
I thought I could normally converse with women, but I didn't say a word during the conversation between the woman and Kanoya-san. It was all because I was unaware.
"So don't apologize, Kanoya-san!"
Upon hearing me say that, Kanoya-san gave a small nod.
"…Understood. If Ichise-kun insists, then that settles it. By the way, did that woman do anything to you? Are you feeling okay?"
"Ah, yeah. I'm fine, I'm fine!"
I was surprised when she grabbed my arm, but the fear lasted only for a moment, and I don't feel unwell.
"If you say so…"
"Thanks for worrying about me, Kanoya-san. But I'm not that frail, you know. Still, nobody else has come, huh?"
Kanoya-san had mentioned that she wasn't alone, but as I looked down the hallway and further beyond, there was no sign of anyone coming.
"That was a lie."
"A lie!? Kanoya-san, you're pretty bold."
"I actually thought the best course of action would be to immediately restrain her and hand her over to the police."
"Oh, you could do that too…"
"I chose the method that would resolve the situation quietly without causing a fuss. Otherwise…"
"Hm?"
"Your field trip would be ruined."
Kanoya-san continued,
"Even if there was no direct harm to Ichise-kun, if such a dangerous incident were reported to the school… No, it should be reported, actually. If it were, you might have to leave the field trip early and return home."
"Really?"
"Yes, the safety of the boys comes first."
While I appreciate the concern for my safety, something like that wouldn't be necessary for me…
"But Ichise-kun, it would be a problem for you if the field trip were interrupted, right?"
"Ah, yeah."
It would be a huge problem! 
I'd been looking forward to this field trip. I hadn't been able to go on one in middle school, so I was more excited this time around. 
It was my first field trip since coming to this world. If it were interrupted… I'd either cry my eyes out at home or seek comfort from Kuno!
When I looked at Kanoya-san with a worried expression, she returned a small smile.
"So, shall we keep this between us? Just a secret among the three of us—Ichise-kun, myself, and Tohsaka-san?"
"Is that okay?"
"Yes. This proposal originally came from Tohsaka-san. She said she wanted to honor your wish to continue the field trip."
Ah, Rui! No, thank you, Rui-san!
"So, what will you do? About the field trip…"
"Of course, I won't interrupt it! That said, I do feel like I've caused trouble for both Kanoya-san and Rui. So, only if both of you are okay with it…"
"Both Rui-san and I want your primary goal to be enjoying the field trip. Of course, we will continue to serve as your bodyguard."
"So, we're good, then?"
"Yes. Let's enjoy the field trip starting tomorrow."
Woohoo! Yes!!!
I knew better than to shout loudly inside the hotel, so I let out a roar in my heart.
"Thank you, Kanoya-san! I'll thank Rui later too… Where is Rui right now?"
Given that Kanoya-san had issued instructions, that probably meant Rui had recovered from feeling lightheaded by now.
"Tohsaka-san is likely ahead of us, I think."
"Ahead…? Ah, I see."
It was probably about the woman who had posed as a hotel employee earlier.
"I was told to go to you, Ichise-kun, while Tohsaka-san would go ahead and lay an ambush."
"Heh, really? That's impressive."
"Of course, we have no intention of forgiving or letting the woman who tried to attack you escape."
"O-Oh…"
I was struck by how swiftly everything had been handled. 
Bodyguards and aides were reliable, and I thought it would be dangerous to get on their bad side.
◇◇
Kanoya-san and I eventually returned to my room.
While the other girls shared rooms, the boys had large rooms with a single king-size bed.
"So, Ichise-kun, what will you do now? I heard from Tohsaka-san that you're planning to play card games with other classmates…"
"Ah, yeah…"
I had intended to do that, but after what just happened, I wasn't in the mood.
"I think I'll just rest in my room for a bit. Haha…"
"That makes sense, considering what just happened…"
Kanoya-san's eyebrows drooped again. This was another apology pattern—
"Would you like me to heal you, as a form of apology?"
"Eh…"
---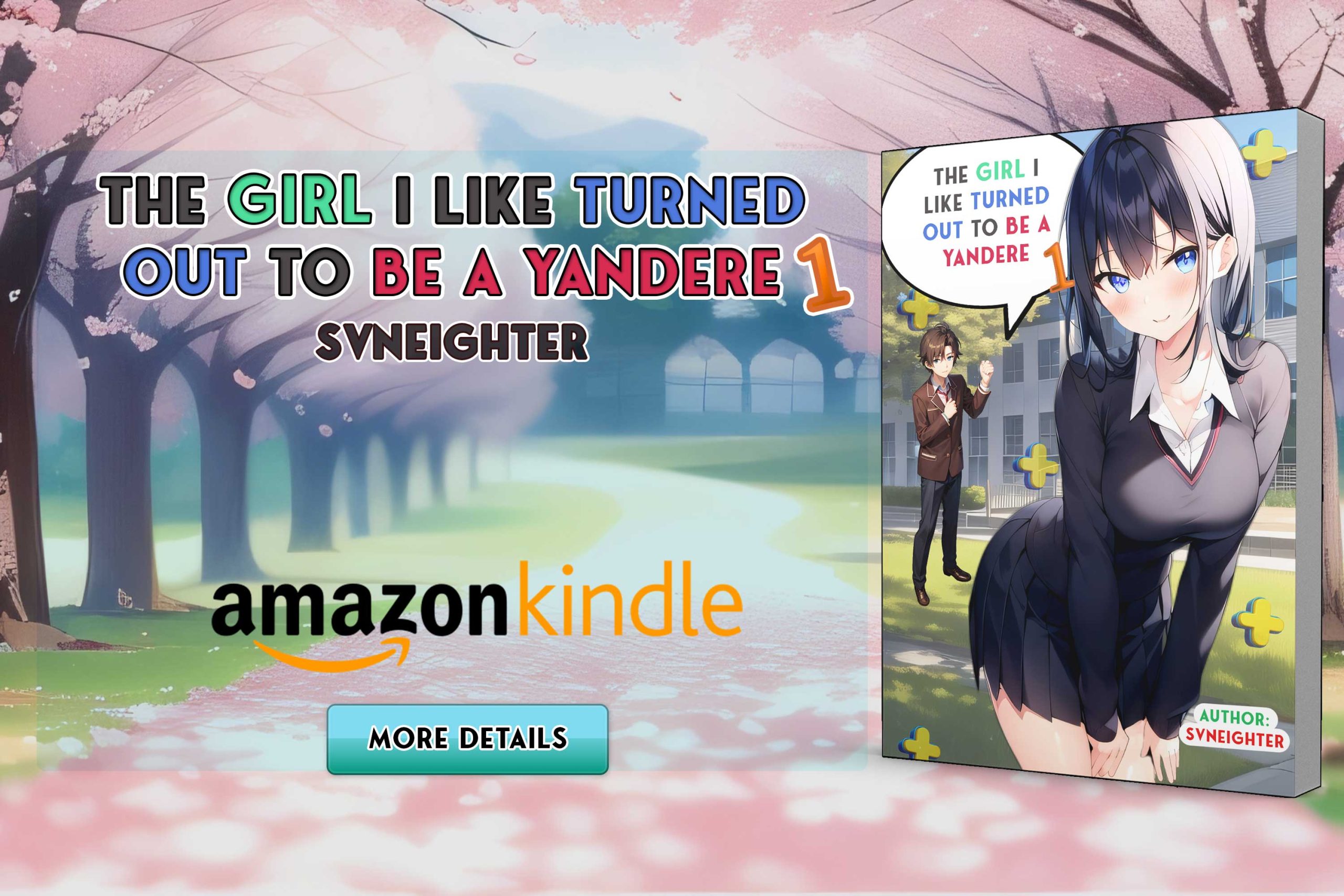 Comments for chapter "Chapter 34"
COMMENTS