My Younger Stepsister with whom I have never spoken to is an online friend from a game into which I have been fooling around for years. - Chapter 5.9
"Please Rate the Novel in NovelUpdates!"
Click Here
---
Brought to you by Noir
Edited By Aeri
---
"Nice to meet you, Cinq-kun!"
"I will be in your care!"
The two greeted each other after my introduction.
While Cinq simply bowed his head down, Philia-san waved her hands, spread them wide, and twirled around cheerfully and exaggeratedly to greet him. Simply put, they were the polar opposites of each other. As someone who knows them at school, there's this itchy and indescribable feeling that I couldn't express well.
It's kind of selfish, but I do hope the two of them can also become good friends in the game.
And maybe someday, they could even meet in real life—?
——!?
Why, I wonder? I'm sure it would be an excellent thing if that happens; a chance for the two of them to get to know each other even better, that is. But, I felt something like a thorn penetrating through my chest.
It's a nasty tingle that made me feel as though someone was telling me, "You— you're a dumb man."
As if to mask the pain, I placed a hand over my chest and returned my attention to the screen.
In front of me, Philia-san is teaching Cinq about shortcuts and valuable items meant for beginners. It seems Nanjo Rin has also exchanged friend requests with Hiyori.
Seeing them in such a friendly atmosphere, I felt relieved and put my hand down, which had been clutching tightly onto my chest just moments before.
Hiyori also showed off her other stylish avatars to Nanjo Rin, changing into them one by one. The lineup ranges from pretty to beautiful, including several oddball get-ups. Nonetheless, each and every outfit was unique; it was incredible how she collected them all. Well, Nanjo Rin is a girl too. She also seems interested in such fashionable things. She looked at them as if she would devour them the next moment. Then, after a while, one particular outfit caught her attention.
"!So R eh!"
[TL: even I don't understand what she meant here. I just worded out the Hiragana in Roman characters. She is probably telling, "Sorewa Ii," or that looks cool/nice.]
"A~h, that's cute, isn't it~? Getting that made me work my fingers to my bones!"
It was a pure white one-piece outfit decorated with bird feathers. The details are embroidered with gold threads and gold earrings. With Philia-san's fox ears having its very own glitter decorated with it. It was a collaboration avatar she acquired after ordering at the fried chicken restaurant that was in question.
…Come to think of it. Thanks to the karaage-only bento, I got to know about Nanjo Rin better, huh?
"It's so cute!"
"Well, you will have to eat a lot of fried chicken for that. Ahaha…"
I felt like Nanjo Rin was becoming restless every passing moment. She started asking various questions about how to acquire the avatar. 
…No way, right?
Anyway, I'm glad that Cinq and Philia-san are on good terms with one another. It's in a slightly different form at school, but still…—
"That's right! Kreis-kun, Cinq-kun, let's form a party and dive into the dungeon!"
"! I want to try going!" 
"…Figures."
After all, one of the real pleasures of MMO is the cooperative play in which you form a party with other players. 
Even in dungeons that are difficult to complete with one person alone, the thrill of having different players with different jobs achieve their described part in the scenario by playing out their various roles together was just beyond incredible.
"Speaking of which, what can Cinq-kun do?" 
"?"
"What kind of job does Cinq-kun have?"
By the way, I'm raising my character as an avant-garde muscular type. In contrast, Hiyori mainly nurtures her character by keeping the rear-guard magic type in mind.
I was genuinely interested in what kind of character that idol-like Nanjo Rin would create.
『15 warriors, 15 fighters, 15 spearmen, 15 black magics, 15 white magics―…』
"Hey, hey, hey."
"Woah…"
I was stunned by the number of jobs and numbers allocated to each of them.
Seriously… Was this guy planning to raise all jobs up till the level cap that could be achieved in the trial version? Honestly, that would be enough to make me sleep-deprived.
"Then, let's change the way I questioned you. What does Cinq-kun want to do?"
"…eh?" 
"Since you've raised all those jobs to such a high level already, you can become almost anything."
I was indeed overwhelmed by the fact that she had raised all her jobs together. But if possible, I would like her to enjoy this game to its fullest. 
Luckily for Philia-san and me, we can match whatever role Cinq picks accordingly.
Thus, without rushing her, we waited to see what Nanjo Rin would choose. 
She could choose whatever she likes. She can be whatever she wants to be in this world.
… That's why I didn't really understand the meaning of her message when it arrived on my smartphone.
"What should I become in this world? What do both of you want me to become?"
"Ha? Anything is fine. No matter what you choose, we can match it among us accordingly. So you should just choose whatever you want, Nanjo."
"What I want to do, what I want to be, huh… It's difficult."
"Is that so?"
You should just become what you want to be. It's not something you need to ask other people about. 
"If it's your first party, wouldn't it be good to try out being an attacker? 
As Cinq was twisting his neck, Philia-san commented out a suggestion on the screen in front of me. 
Indeed, many beginners choose to become attackers. Compared to other roles, the psychological threshold surely is on the lower side.
"Yes. If I play the tank role and Phi-san plays the recovery role, the balance will also be good."
"Attacker?"
"I think you should use a bow as a weapon. You see, monsters aren't that scary from a distance. 
To tell the truth, I was initially afraid to get too close, which was why I chose to become a magician."
I see, so there was a reason for that? I did not know.
Come to think of it, Hiyori is often one step behind even in the classroom…
"I'll try it then!"
"Ou, I'll lend you my old equipment."
Apparently, Nanjo Rin decided on that as well.
After finishing the preparations, we arrived in front of a particular cave. It's a beginner's cave in the woods near the Idyllic farming village.
"I'm nervous."
"It's not that difficult."
"Yeah, let's take it easy."
---
End Of Chapter
---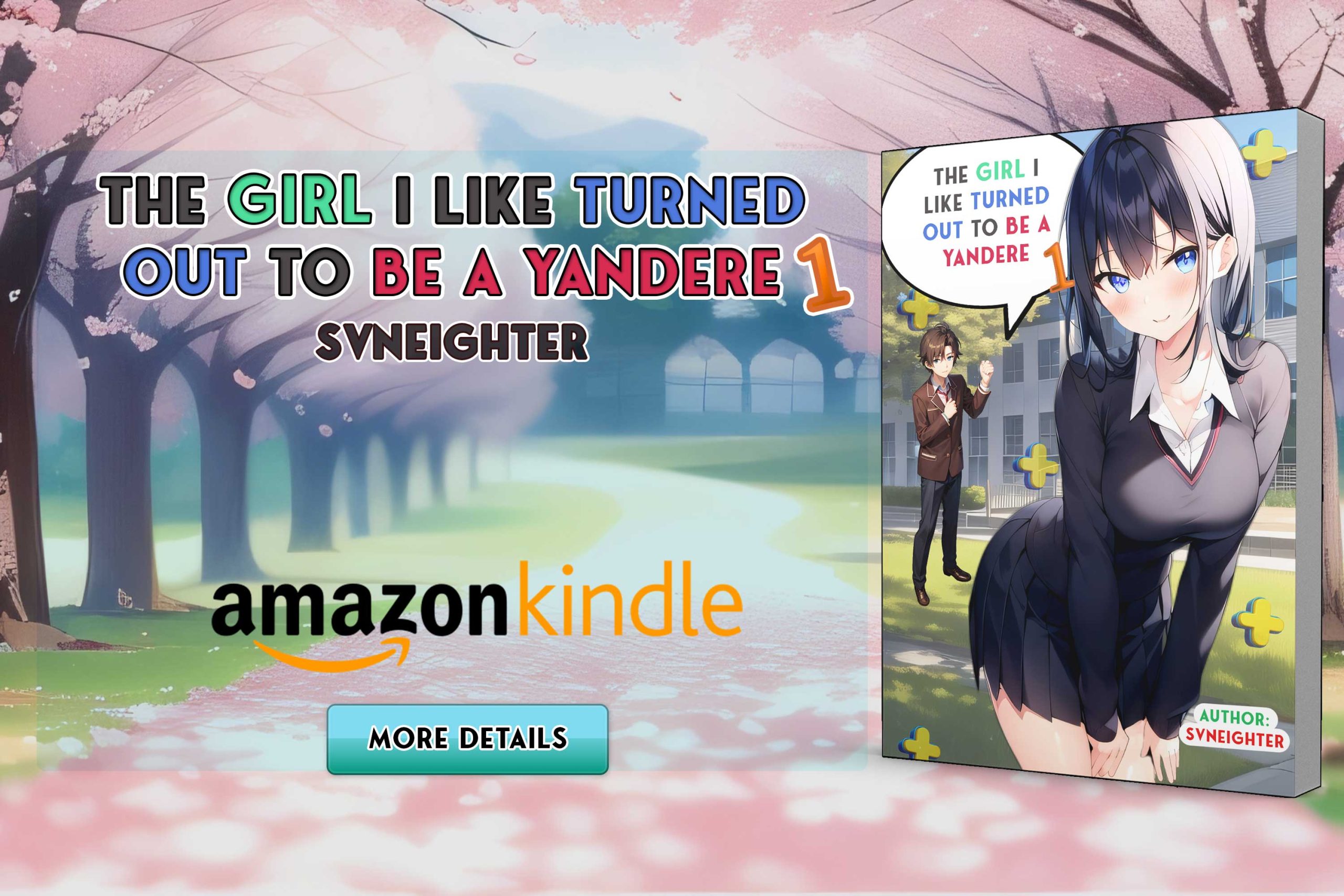 Comments for chapter "Chapter 5.9"
COMMENTS