My Younger Stepsister with whom I have never spoken to is an online friend from a game into which I have been fooling around for years. - Chapter 5.8
"Please Rate the Novel in NovelUpdates!"
Click Here
---
Brought to you by Noir
Edited by Aeri (Senzang)
---
"Eh, what kind of person are they?" 
"…Right…"
It was a difficult question to answer. I can't just be stupidly honest and say it's Nanjo Rin.
Moreover, I didn't even get to ask her about the kind of character she had created. Maybe she made a character with a different atmosphere than her in real life, similar to Hiyori.
"Perhaps someone pushy and troublesome?"
---
Due to that, I ended up telling her about remembering the image of Nanjo Rin that I had in my mind. Although, it sounded as if she didn't have any good side to her. An answer which even made me question myself who answered in such a way.
"Ahaha, I see. That person must be such a close friend of yours."
"Huh? How did you come to that?"
Even so, the reply I received from Hiyori was unexpected.
Totally wrong. In the first place, it is doubtful whether or not my relationship with Nanjo Rin can even be termed a friend.
"Who is it? Maybe someone related to Su-kun, yourself?"
[TL notes: Friendly name for Subaru]
"… No, I think it's someone I don't know."
I lied at once. There may have been various reasons why I did it, but for now, the most important one was probably because I didn't want her to know that I was related to Nanjo Rin in any way possible.
— —♪
In the meantime, my smartphone rang. 
It was a message from Nanjo Rin.
"I'm going to log in now! How about you?"
"I am already logged in. I'm heading to the meeting place now, but there's one person I'd like to introduce you to first."
"Eh?"
"…My best friend with whom I have been playing this game until now."
—Was it okay to let her meet with Hiyori? Such a thought crossed my mind for a split second. However, whenever we played this game, Hiyori and I were inseparable even if someone asked us to. Eventually, she would come to know.
In that case, it would be better to introduce her early on so as not to cause any unnecessary confusion later on.
"Phi-san, the person I was talking about just logged in. Follow me."
"I wonder what kind of person that is; I'm looking forward to it!"
—The other party is Nanjo Rin, someone admired by Hiyori, but I couldn't tell her.
The fact that she seemed so excited made me feel even more like a scum, and my chest tightened.
The meeting point is the town's square space where the game starts.
Since it is also used as a meeting place by people looking for a squad to hunt with, it remains crowded with various types of player characters.
I haven't seen her character yet. Just what kind of character did she choose to make?
When I looked at Hiyori, I could see her ears twitching, trying to search the area for that person.
Even I looked around too, but there was no one who looked familiar. This was just getting us nowhere.
Just when I thought it would be better to contact her and ask her directly, I took out my phone. When it happened
"O, m, exuse me …"
"Nn?"
Some gloomy black object spoke to me. He's wandering around me, fidgeting as if he wanted to say something. He looked just like a lost child who had found someone he knew.
He was a short-statured boy. Somewhat feeling like he was not entirely confident by how he moved, he had a nervous air around him. From his outward appearance and types of equipment, he looked like a beginner with his hair overgrown. 
I don't know any in-game acquaintances similar to this character. If that was so, considering the timing and possibilities— I found myself already typing a message on my phone.
"Hey, Nanjo. Could it be that you are the little black kid in front of me?"
"Could you be the person with a big axe in front of me, Kurai?"
…Seriously? 
I stared at the dickish boy on the screen. I didn't expect her to make herself a male character. Not only that, but he looked like he might be a loner, hiding in some corner of the classroom— a figure I would never have imagined from Nanjo Rin. She's someone who is usually the central figure of the class. 
Perhaps relieved after confirming each other's identity through cell phones, he started circling around with a somewhat happy look.
"I'm, Cynq. From ny dide aswell. Its a peasure to mee yu."
[TL notes: Translation: I'm Cinq. From my side as well, it's a pleasure to meet you.]
"Ah, a~h…"
Just like I was in Nanjo Rin's house earlier, all I could do was respond to those typos with stuttering robotic comments.
"It's kin of stuange meeing uere."
[TL notes: Translation: It's kind of strange meeting you here."]
"…Right."
The little boy character in front of me― Cinq― constantly repeated various emotes like angry, laughing, waving his hands, and crouching while talking with me in chat.
Is she checking out the increased functionalities of the game? Unlike the trial version, it was said that there would be more things you should be able to do.
"For now, let's register each other as friends."
"friend?"
"It is registering specific players as your favorite in-game members."
"?"
To Nanjo Rin, who doesn't seem to understand anything well, I pushed the friend request for her to accept. Since seeing is believing. 
By this time, a selection message of [Yes or No] should have arrived in front of her screen.
…And yet, somehow, the system message that I have applied for a friend request from this site. … it did not seem to disappear somehow.
"Hey! Should I press [Yes] for this!?"
―!?
I was surprised by the sudden sound of my smartphone. 
Why are you on this platform…?
"That's right."
"With this, we can always chat even if you are far away in the game."
"I see. This is a function that was not present in the trial version… Fufu, isn't it kind of weird that you need permission to become friends?"
"…That's right."
"If this was about applications, I would've turned down many applications in the past, but… "YES". With this, it should be okay, right?"
I remembered the fire exit incident that happened just the other day. 
In a sense, probably that confession can also be counted as a request application.
As the system message disappeared, Cinq bowed his head in front of me.
"Then oce agn, its a pleaure beng yur acuantace."
[TL notes: Then once again, it's a pleasure being your acquaintance.]
"Yeah, it's my pleasure as well."
It was an awkward-looking sentence. Even though her smartphone text messages were pretty fluent and unbroken… Was it because she was not entirely familiar with typing on a keyboard yet?
"Oi, Kreis-kun! …So, is it that person?"
"…Phi-san"
While thinking on my own in the meantime, Hiyori returned.
With a dumbfounded expression, she stared at Cinq as if reading and licking his every nook and cranny with her lips.
From the experience I've gathered playing along with her for such a long time, I could understand her reacting unexpectedly like "Hae~" or "Ho~." 
Even I didn't even think she would come as such a plain-looking black boy character.
"Phi-san, let me introduce him to you. This guy is Cinq… Well, in short, he's a beginner who doesn't know even the left or right in this game. And Cinq, this is Philia-san. She is quite knowledgeable about magic and spells. If you have any doubts or want to go for a magical type warrior as your main, you can try asking Philia-san to guide you."
---
————————————————————END OF CHAPTER——————————————————–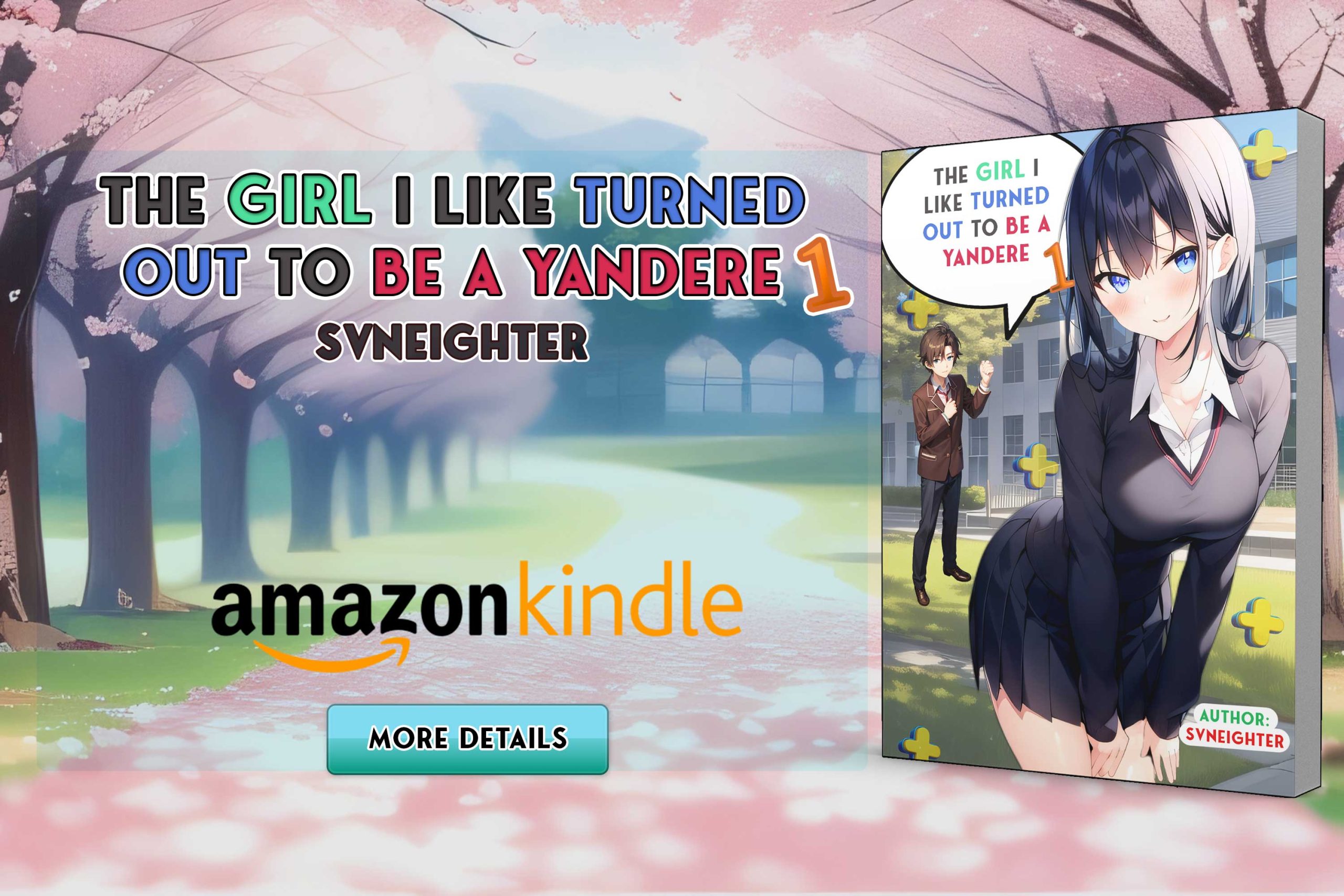 Comments for chapter "Chapter 5.8"
COMMENTS