My Perfect Yandere! - Chapter 73- Handsome Kayo!
'Hmm… '
As my consciousness started to clear up with my eyes lazily parting and the hazy light blending my vision, I tried to recall where I was before I fell asleep.
The recollection took some time but when my memory finally informed me where I am currently supposed to be, my eyes widened as I tried to get up in a rush.
"Oh shi-"
"It's okay, Kazu-kun. You can sleep some more."
Suddenly my forehead was grasped by two pale and sculpted pairs of fingers which definitely belonged to a girl and after hearing the voice I concluded who this person was.
"I am sorry, Tsubaki. Even though I resolved to enjoy my trip with you… "
Feeling the heavenly cushions that I can only enjoy, I spoke in an apologetic tone since even though I ate ramen before the trip I wasn't able to keep myself awake.
'That asshole and his shitty ideas… '
I never believed that ramen could help me stay awake but the confidence Kunimi used in his objection was strong enough to make me play this bet.
"Relax, Kazu-kun. I know you are bad with early morning things and this trip isn't for you to take responsibility for me. Just enjoy it however you like."
Now that's Tsubaki for you.
She becomes so incredibly handsome and dependable that sometimes I feel our roles are reversed.
While gazing up at me with those oceanic eyes, I couldn't help but caress her cheeks in a daze while trying to figure out how many times I can fall for her.
"If it's like that, then right now I want to do this…"
Saying so, I got up, and after sliding my hand behind her back I pulled her slightly close before snuggling closer than before.
Tsubaki's facial expression shifted as an evident blush made its way to her fluffy cheeks. I felt like touching them again but I held back or she would think I am treating her like a child.
"Kazu-kun doesn't let me take charge~ But I like this more though."
Well, talking in such an adorable manner is foul play, Tsubaki.
Smiling toothly I kissed her forehead before my gaze fell on outside which surprised me.
The scene has changed. The hustle of the city interchanged with forest coverings as the bus ran smoothly over the wide road being shed by trees on either side of the path.
There was another bus ahead of us but no traffic other than that. No cars, no horns, no crowd. Just peaceful vibes.
"It's too silent and beautiful here."
My eyes undoubtedly were sparkling at the outside scenery since I have been a great fan of mountain hiking and secluded tourist places like this.
"I know you will like it here… "
I was perplexed upon hearing her remark since it seemed it was she who planned this trip….which might have sounded absurd if I would have met Tsubaki just today.
But before I could have said anything, suddenly a ball of energy, a.k Sayo-san walked up to us.
"Ka-chan… how lucky you are to enjoy the trip like this with Kazuya-kun."
"Yeah, it is so please go away, alright?"
What's with that instant reply Tsubaki with that cold gaze of yours?
I couldn't even comprehend when Sayo-san sat beside me and Tsubaki 'nicely' asked her to get lost in such a manner which made me slightly shiver.
I mean can someone's mood even swing that fast?
"Mou~Ka-chan..hidoi hmph! Does Kazuya-kun also want me to go away?"
I mean even if I want, can I say it so bluntly?
"N-No, please stay Sayo-san."
"Yay! Thanks, Kazuya-kun."
Well, she is an over-enthusiastic girl so this normal arm hug should be nothing counted but never had I thought Tsubaki would notice even from the other side.
"Kazu-kun, let's swap."
"Yes ma'am."
Those cold gazes were not asking me but stating my soul to do just as she said or who knows how long she would pout afterwards.
Well, I do like her pouting face but that doesn't mean I will make her angry because of that…
After changing seats, with me beside the window and Tsubaki now in the middle, I took the bottle tucked in the cabinet before I heard Sayo-san's cheerful voice.
"Ah, I forgot to ask… Have you guys heard about the Oath of Eternity near the resort where we are staying?"
_________________…
A/N: – Drop a comment if you guys are still with me on this journey~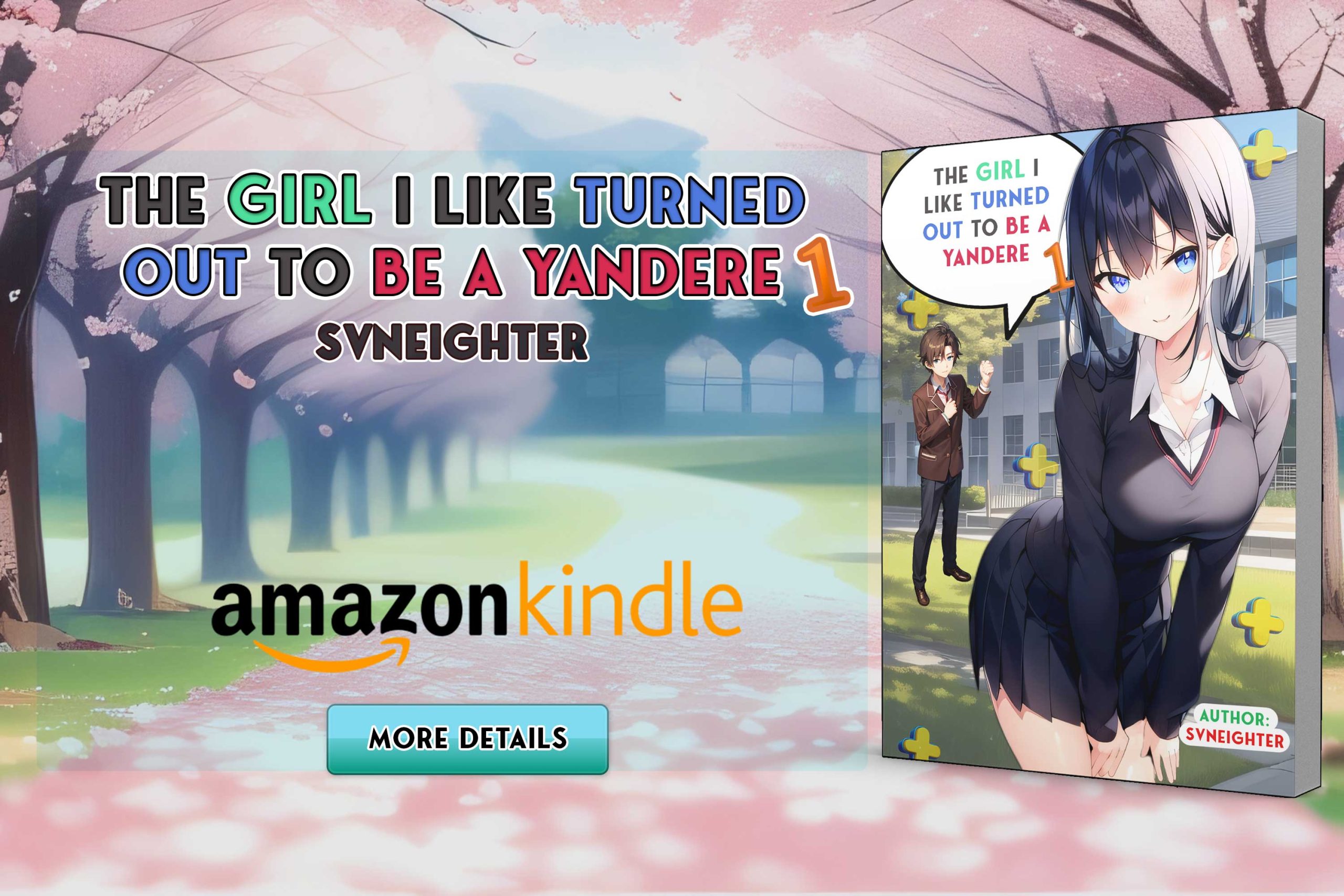 Comments for chapter "Chapter 73- Handsome Kayo!"
COMMENTS