My Perfect Yandere! - Chapter 72- I can give you everything!
The slight disturbance was raised because of the group of third-year students who tried to break into the girls' locker room.
The class President Naho-san was the one who caught the culprits when they were just about to infiltrate. Well, I am thankful I didn't meddle with them but I should have at least warned those unlucky souls who got their chance to enjoy the trip stolen.
Yes, the Field in charge kicked them out with a suspension letter on the way to their parents.
'Sigh* Rest in peace guys… '
I knew some of them but now I couldn't care less and only enjoy my trip with Tsubaki and others.
Currently, I and Tsubaki sat in one of the buses after the scene was settled.
"What happened, Kazu-kun? For some reason, you seem to be relieved."
"Yeah, I am relieved that I didn't get scrambled with those guys."
Well, I wouldn't have taken part in such a thing anyway, but when Tsubaki asked I just answered in a reflex.
Feeling a tug, I turned my head toward my left where my precious Kayo sat as I saw her eyes narrowed in the complaint.
Unable to discern what made her angry I panicked a little but fortunately, she herself told me what made her troubled.
"Don't even think about it, Kazu-kun. I can myself give you everything a guy can take from a girl's locker. E-even my used u-underwears… "
Saying such enticing things with your face burning so adorably is foul play, Tsubaki. That's what I wanted to say.
But I will let her blush for some time and enjoy the scene in silence.
"Mou~ Say something Kazu-kun! I am getting embarrassed here!"
Tsubaki pouted and pulled my arm in frustration. I don't know why, but since the morning she has been looking extra cute today.
'I really want to hug her… '
Patting the bullied Kayo, I coaxed her somehow as she snuggled beside me. Thankfully the dividing handle between the two seats was foldable, making it one comfortable couch.
Like me, almost everyone sat with their friends or lover since there was no restriction in the sitting arrangement. It was strange since our school used to put barriers to things like this.
Well, I don't have any complaints since enjoying the journey with Tsubaki beside me is the best thing I can ask for.
Kunimi and Sayo-san sat behind us with three more seats in front of ours. Everyone was moving in and out while Coach arranged their luggage.
Four teachers in total were in charge of looking out for the students. One of them is sitting on each bus.
Since there was some work remaining and some of the students had yet to arrive, the transports were on standby as it became noisy as time passed.
"Oh, morning, Tsubaki-san….
Some girls came in and greeted Tsubaki who seemed to be an acquaintance of hers since Tsubaki chatted with them quite naturally.
Since it was getting troublesome for those who were passing by, the girls invited Tsubaki to the back seat where the other of her friends were.
"Umm…Kazu-kun…"
"Yeah, sure. Since you know I don't like to speak much in the morning, it's better you go with them."
Well, it was comfortable and cozy to have Tsubaki with me but seeing Sayo-san and others gossiping at the backside, Tsubaki seemed interested and I had no reason to stop her.
Tsubaki gave me an apologetic smile as she left with her friends.
"Fufu! They act like a married couple… "
Well, I will pretend not to hear this and like this, many other comments which teased Tsubaki. I just do things without knowing how it would seem to others but it feels me and Tsubaki indeed have crossed the line of being mere boyfriend and girlfriend.
'Well, that doesn't matter…'
Thinking so, I lay on the seat which still contained the warmth Tsubaki left behind. With my eyes growing heavy I never realized when those ramen betrayed me and I fell asleep….
_________________
A/N: -I will upload a chapter once a week. Well, if I get healthy responses then who knows how many sugar loads I drop?
For now, help the author keep his spirit raging by dropping a comment.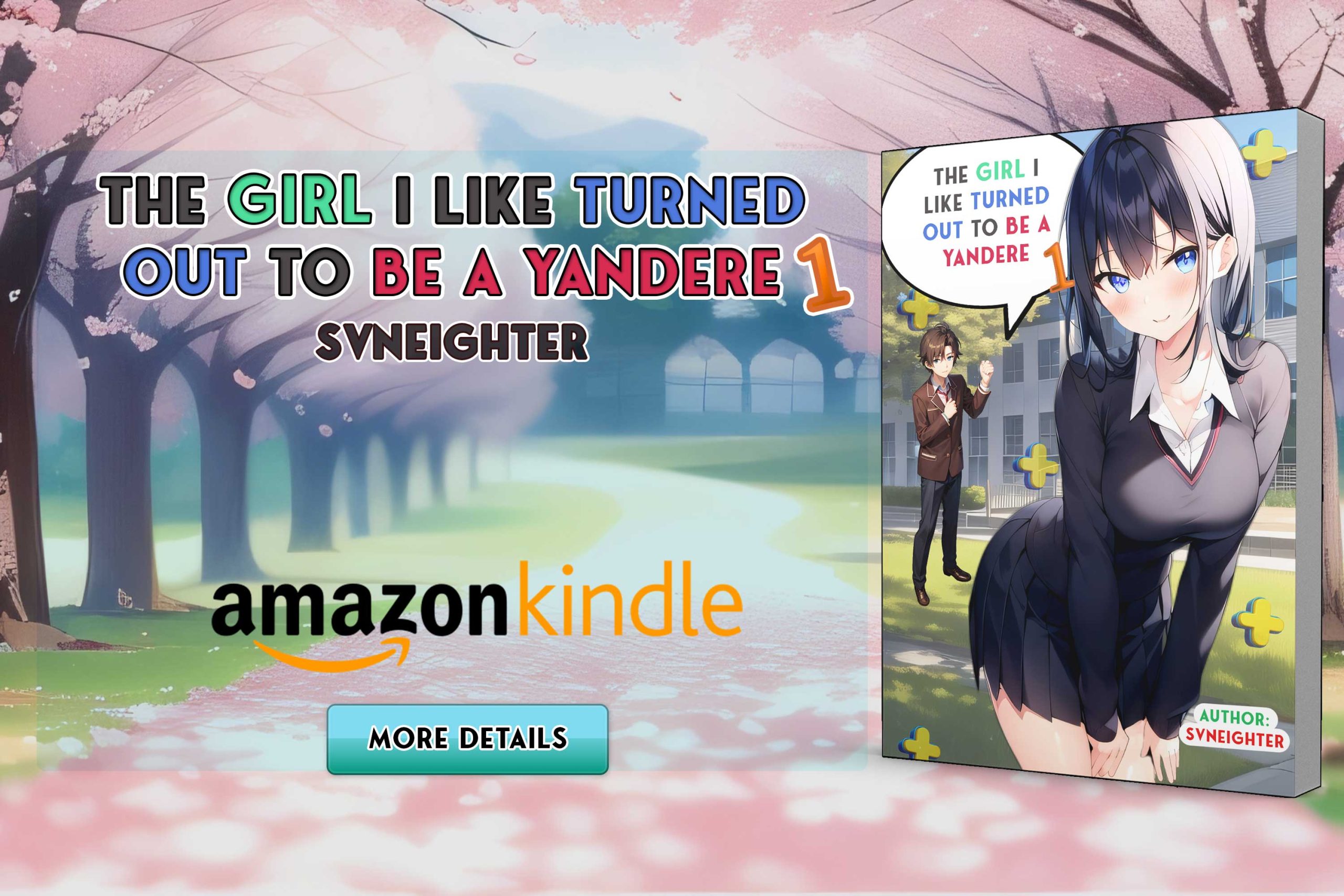 Comments for chapter "Chapter 72- I can give you everything! "
COMMENTS