My Childhood Friend the Demon Knight Hates Me - Episode 55: Extra Edition Part 2
Extra Edition Part 2
Beware of Colds
Translator: Lioness
Editor: Arya
Reiss, who was probably in trouble between dream and reality, was tucking the edge of my skirt as I decided to leave.
I could not hide my surprise at his unconscious action, as if not wanting to let me go.
And what was more.
Unless I was conveniently mistaken, Reiss had muttered 'Suu', the nickname he dedicated to me that he had recently started calling me.
I wondered if he meant ….. 'Don't go'.
Rekss still had a firm grip on the hem of my dress and would not let go. I found myself smiling at his cute action.
He usually doesn't display even a glimpse of sweetness towards me, but he was acting in such a cute way, really looked like he was younger than me. I felt bad that Reiss got a cold, but on the other hand, I think it was better that he got a cold once in a while. I could see the cuteness he had not shown to me, it was precious.
"… Suu."
"I'm here, Reiss."
I won't go anywhere and would continue witnessing your cute actions. When I told him that I was here right beside him, he finally let go of my skirt. I laughed again, and sat on the wooden chair I pulled out, sitting down.
I sat there for a while, watching Reiss's as he slept innocently.
***
I was so happy to see his sleeping face.
When I opened my eyes again, my eyes saw the present Reiss's well-refined face, which had grown up overtime and matured since then. Without realizing it, he had taken off the jacket and was now dressed in his shirt. His bright red eyes peered into mine.
That moment, my head was foggy and I still felt like I was dreaming.
I tried to call his name, but my thirsty and dry throat couldn't make a sound.
"Take it easy." Reiss said to me.
"I brought you some water and some … apples sliced up. Can you eat?"
A plate of apples was placed on the mini-table provided with rabbit ears, as the decorations, as if urging me to eat. He was somehow cute, but he was a really dexterous and weird guy.
I got up slowly and nodded instead of replying. The ice sac on my head had completely melted before I knew it. Reiss stabbed an apple in his fork, saying he would bring a replacement for the ice sac later.
 
He then gently placed the apple in my mouth with a nonchalant expression on his face.
After the demon case was settled, Reiss, who had awakened his natural talents, would do this kind of thing without any hesitation. I bit into it skillfully while my cheeks were stained with embarrassment that was no different from the heat on my fever.
The crisp, lilting sound of the apple, overflowing juice moistened my throat.
It was sweet and delicious.
After finishing two apples, I drank a glass of water along with the medicine he prepared for me. I drank it myself without his help. Reiss, who was trying to get me to drink with his hands, looked somewhat dissatisfied, but I didn't want to get any more shy than I already was.
"How are you feeling?"
"I was still a little tired, but I had already taken my meds and should be able to recover soon. I didn't have a cough or headache. It was never that bad to begin with, you know?"
I laughed a little, implying that his care was a bit exaggerated. Reiss then glared at me with his red eyes.
"You're always reckless with your words, aren't you?"
"I guess that's your line," I defended myself. "You're more reckless than I am."
"… Even when you were a kid, even during the kidnapping case. It was Suu who was reckless."
"What about you trying to get in touch with the devil? Even when you were a kid, it was you who got very ill because of a cold."
A lighthearted remark popped out of her throat as she was able to slightly move. Reiss let out a sigh, not wanting to argue with her any further, for she was sick. Holding the plate with the remaining apples still on it, he got up to go away.
The first thing that popped into her mind was the dream she had just had.
"Suu?"
I found myself grabbing the hem of his shirt, just like what Reiss did back then.
"Oh…. well, you know…"
Since it was only a spur of a moment, I couldn't think of any good excuse I could say to him. I really just reached out on impulse. Reiss turned around and stared at me in surprise.
"What's wrong?" his eyes appealed to me with his puzzled look.
"…..Oh, forget it."
Compared to him, who was a bit too honest that time, I should also be honest about my feelings.
"Suria…?"
"About that… Please don't go!"
"?!!"
"I just want you to stay by my side until I go to bed for a little while longer…."
I think… Ahh what did I do? Although my embarrassment got the better of me at the end, and my weird honorifics was a bonus. It seemed to have an effect, and Reiss showed me a different expression, he was shocked. He was momentarily speechless.
A beat later, a sweet smile spread across his reivery good looks, as if he had been prodigally smitten.
"Ah, if you wish."
Gently releasing my fingertips from the grip I had on his hem, he sat back on his chair. The rabbit ear which he took away earlier, was placed back on the place where he put it earlier.
He was probably very pleased with my 'Don't go'.
This different and too honest attitude, combined with the embarrassment I felt for my uncharacteristic behavior, was almost at the limit of my tolerance level. Perhaps my face was redder than those apples.
If Rinsu were here, he would be appalled at the 'couple of idiots' or something related to that.
I wonder what they were really doing, both in the past and in the present.
I laid my head on the pillow and tried to fall asleep as quickly as possible. I closed my eyes in relief as Reiss pulled the quilt back over me.
"Good night, Suria."
"…..Goodnight, Reiss."
But if we were allowed to see each other again, I wish not to be in this situation.
 
Nursing a cold boy and catching a cold may not be so bad after all…
—- By the way, at a later time.
Uur, who came back with his swaying tail, approached me, who had completely recovered from my cold, said, "Suu, I had no choice but to draw black head (who is Reiss), because I had more space left!" He showed me the caricature he made himself.
"It's, uh, well, it's, uh, very original."
"…… Looked like three different colored furballs to me."
"Hey, Reiss! Uur, you're good considering that this was your first time."
"Yay! Suu complimented me!"
I'll refrain from commenting too deeply on his…… Drawing.
I put Uur's drawing up on my bedroom wall, and with my cheered-up brain, I thought about having a drawing contest with Reiss next time.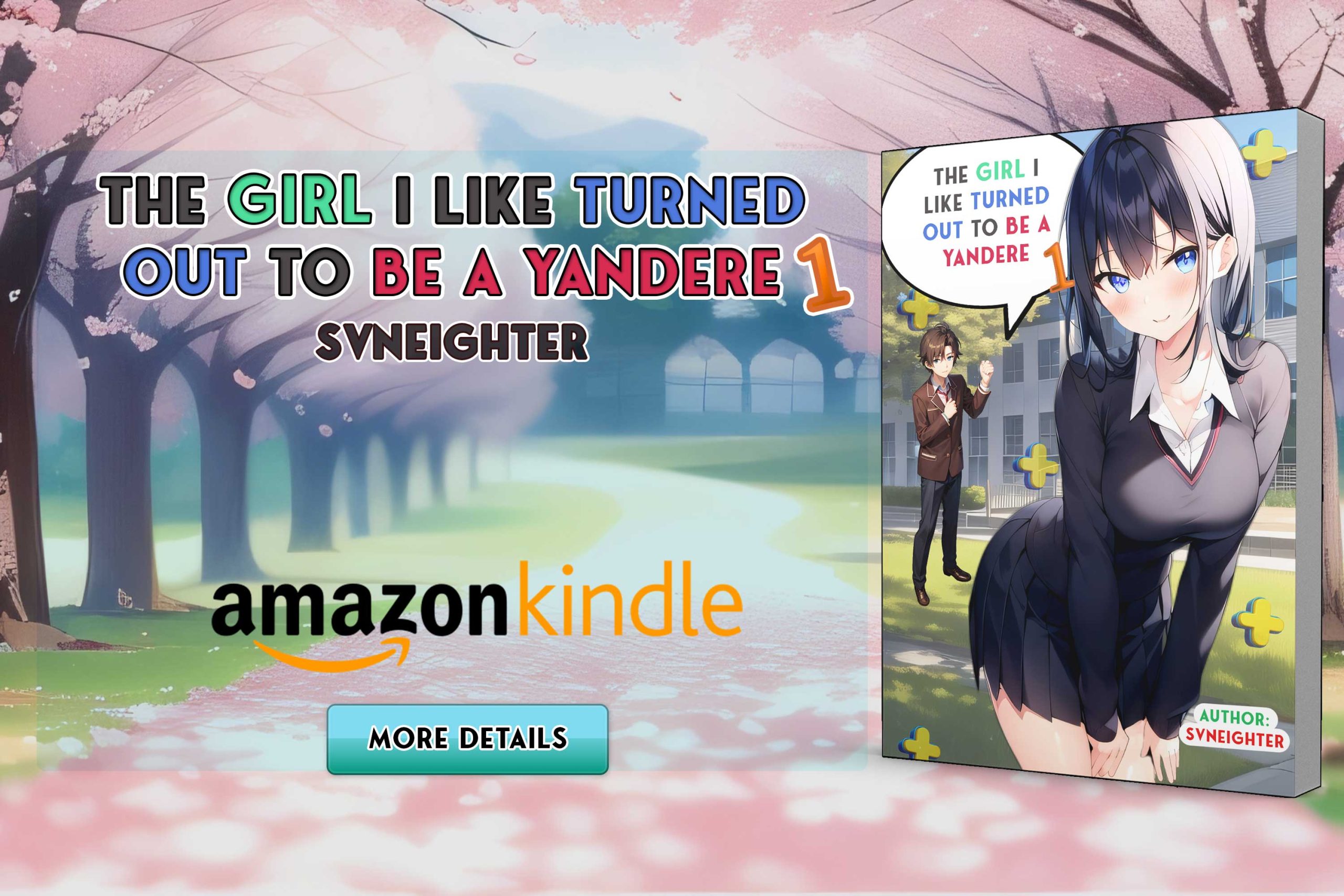 Comments for chapter "Episode 55: Extra Edition Part 2"
COMMENTS