Magic revolution of a Young Noblewoman Starting Over ~ The Executed Villainess restores her Ruined Family ~ Restraint? Prudence? I'm more interested in magic tools than that! - Chapter 54
The return of Ainsworth (end part)

 His Majesty ascended the throne.

 "All of you, raise your heads."

 With the words of the now-familiar King, everyone raised their heads.



 His Majesty was dressed in formal attire today.

 Luxurious clothes, and a gorgeous mantle.
 Shining atop his head was a crown ——— this was the first time in this life that I'd seen him in official things and not informal.

 Come to think of it, maybe I've never observed His Majesty's attire as having such composure[1].

 Looking at His Majesty and thinking "Woah", His Majesty sent a fleeting glance this way.

 Our gazes met.

 His Majesty observed my appearance for an instant, then faced forward with a smirk.

 (?)

 Somehow, there was something just a bit discomforting about that smile.

 I felt like I'd seen that kind of smile somewhere.
 Kind of like a boy playing a prank———?

 (???)

 But my discomfort was immediately left unsettled once His Majesty began to speak.



 "To confer peerage upon and promote new companions, is truly something to be delighted about. For they possess achievements proportionate to that rank, the result is such that I reward the citizens of Our Heielland."[2]

 His Majesty didn't say 『country』, but said 『people』 instead.

 He was most likely aware that there were people from commoner backgrounds in this venue, but that consideration of his certainly reached my heart.[3]

 For those in question, it would be even more so.

 "There were those who, unfortunately, committed the exact opposite of what I've mentioned. I do not deny the contributions which their Families have made, but to those who have indulged themselves in their noble lineage, leaving the original duties they were meant to fulfill neglected, and betraying their companions, that is something that I absolutely cannot condone. I hope that those of you here will learn from their mistakes such that this never happens again."

 ""Yes!!""

 The voices of the vassals echoed across the audience.

 Though they were by no means in sync, hearing those voices echoing in the hall, my heart lit up.

 "Then without delay, let's begin the conferment."

 At His Majesty's words, the Neutral Faction Marquis who'd been ordered to proceed this time, took over.


 ☆


 The conferment and advancement of peerage began with the low ranks.

 More than ten new Chevaliers[4] were created, and about as many Barons were created.

 Next were the Viscounts, those being promoted to Counts, and eventually my father's turn came around.



 "Count Owleyes, Lord Brad Ainsworth, come forward."

 In response to the facilitating Marquis's words, my father suddenly stepped forward.

 Even though he was my own father, I was fascinated by his appearance as he dashingly headed for the spot for conferment, without even a sweat.

 Right.
 I've been forgetting so recently, but he can be really cool when he does things properly, my father, that is.

 Otou-sama bowed before His Majesty and raised his head, and His Majesty deeply nodded, received a letter from the chamberlain beside him, and began reading.

 "Count Owleyes, Brad Ainsworth. Upon the occasion of Our country's existential crisis, You and Your Daughter who took the initiative to protect their Master, and Your Sons' who then also endeavoured to expose the truth, are irreplaceable. Therefore, having recognised that great achievement, I promote Your Countship to that of a Marquisate. The western half of the Gracimento region owned by the royal family shall be gifted to you as territory."

 (""Ooooooohh!!"")

 The hall became noisy.

 I understand everyone's surprise.
 I myself unconsciously stared at His Majesty.

 The Gracimento region in the western part of the kingdom is the kingdom's greatest grain-producing region.

 With spacious plains, gentle hills and forests.
 Two gentle rivers flowing there.
 Naturally being called 『The Kingdom's Pantry』 without objection, it is this country's most abundant land.

 And ——— it is also a contested territory touching the border, which the Principality to the west has time and time again plotted to seize.



 "Marquis Owleyes."

 "Yes."

 Otou-sama returned a short reply when called to by His Majesty.

 "With the western Gracimento region being the land that it is, it is fine to decline the bestowal. However, I want to entrust that land to you. Should you accept, I will allow the dispatch of the national army for up to 3 years. ——— Decide what to do here and now."

 "!!"

 My father gasped.

 This was a message from His Majesty.

 『I entrust The Kingdom's Pantry ——— The Kingdom's Fate, with you. So, protect it with your life』

 Now that many Royal Faction Families have been stripped of their titles, and the First Knights Order has been dismantled, the Heielland Kingdom's military strength has been cut in half.

 With the Unified Knights Order having just been established, securing personnel has become the current issue.

 Today Chevalier ranks, and Baron ranks, have also been conferred, and to put together their personal knight orders and territory soldiers should take a substantial amount of time.

 Given the state of affairs, I wonder what'd happen if the Principality came to invade.

 I don't know just how many Dragon Riders the Principality has left, but even the single Rider that managed to escape the other day poses a tremendous threat.

 That's probably why, my father who — the Ainsworth Family who has the trump card called 『me』, is being entrusted with the western Gracimento region.

 It's not as if I don't think I'm being seen as the kingdom's 『ultimate weapon』, but… even His Majesty is desperate.

 All in order to protect the kingdom.



 When told to be entrusted with such a land, what kind of answer will he reach?

 Will he accept it, or will he refuse it?

 Thinking so while watching him restlessly, my father calmly bowed.

 And then,

 "I thank Your Majesty for this great favour, and promise to live up to those expectations."

 He declared so, decisively.

 The hall grew noisy once again.
 But that was a commotion of respect for my father.

 When he heard my father's words, His Majesty nodded many times over.

 "I see. You accepted it, huh."

 And so, my father returned beside me, as the head of the most powerful noble Family in our kingdom.

 Otou-sama nodded at me.

 And then, the name of today's final candidate for coferment was called.



 "The Owleyes Marquis's eldest daughter, Miss Leticia Ainsworth. Come forward."

 "Yes!"

 I stepped forward before His Majesty, and gave a curtsey.

 (""Awww"")[5]

 Somehow, I felt the warm gazes coming in from all directions.

 …Is it just my imagination, or are the number of gazes overwhelmingly more than before?

 Shaking off my embarrassment, when I looked up at His Majesty, His Majesty was also gazing at me with an expression like a good-natured old man.

 (Geez)

 When I frowned, His Majesty forcibly cleared his throat with a cough, and then received a letter from the chamberlain.

 His Majesty opened up that letter, and began to read.

 "The Owleyes Marquis's eldest daughter, Leticia Ainsworth. By nomination of your Father, Brad Ainsworth of the Ainsworth Baronship, Lady Leticia shall succeed said Baronship, in accordance with the stipulations of the Special Wartime Conferment Royal Charter."

 "Yes. I humbly accept."

 With His Majesty's statement, I bowed, and accepted the letter.

 Our kingdom's first female conferment completed quite simply just like that.



 I curtsied once again, and was about to return to my father once again.

 "Ah, Baroness Ainsworth. There's still more."

 His Majesty called me to stop from behind.

 "Ok. What is it?"

 Tilting my head while I went back before His Majesty, His Majesty received yet another letter from the chamberlain, and began reading that.

 "Baroness Ainsworth, Leticia Ainsworth. In the previous castle assault incident, the Madam[6] risked her own life, not just for the king and prince, but to save many lives of the knights in attendance here. Such devotion is irreplaceable, and furthermore, such a deed is unparalleled in its greatness, since the founding of this kingdom. ——— In recognition of your achievements, We hereby promote the Baronship the Madam possesses to a 『Viscount』[7]. Furthermore, I grant you the eastern half of the Gracimento region under the royal family's possession as territory!"

 Having finished reading, His Majesty glanced my way.
 With His Majesty like that, I asked a question in return with all my might.


 "Whaaaaaat??!!"
TL Notes:
 [1]Hmm, not really sure about this one. It felt like the word could've had a double meaning, one meaning "excess/leeway" and the other meaning "calm/composure" ↩
 [2]The king suddenly switched up into complex sentence structuring. I'm getting a headache just trying to parse this… ↩
 [3]the difference between saying 『country』 vs 『people』 is likely that the former relates to the overseeing and large-scale tasks (which only officials would've been doing), while the latter refers to the small contributions which even the most mediocre of individuals contributes to a greater collective result. ↩
 [4]technically, this is meant to be "knights", but knights in this country can include commoners. In order to avoid confusion, I'm sticking with "chevalier" instead ↩
 [5]I'm honestly a little confused as to what sfx the author intended, so I just filled in whatever fit best. ↩
 [6]This sounds weird. Got any better ideas for a female version of Sir/Lord? Is Lord unisex? ↩
 [7]Viscount is one step above a Baron (I think?) ↩
---
---

For anyone confused by the rankings, this is what I assume it looks like:

Chevalier -> Baron -> Viscount -> Count -> Marquis

We have yet to hear of where a Duke fits into all of this, but based off of the fact that Dukes/Duchesses are usually those of the royal family who didn't ascend the throne, we can assume that it ranks right at the top, after Marquis.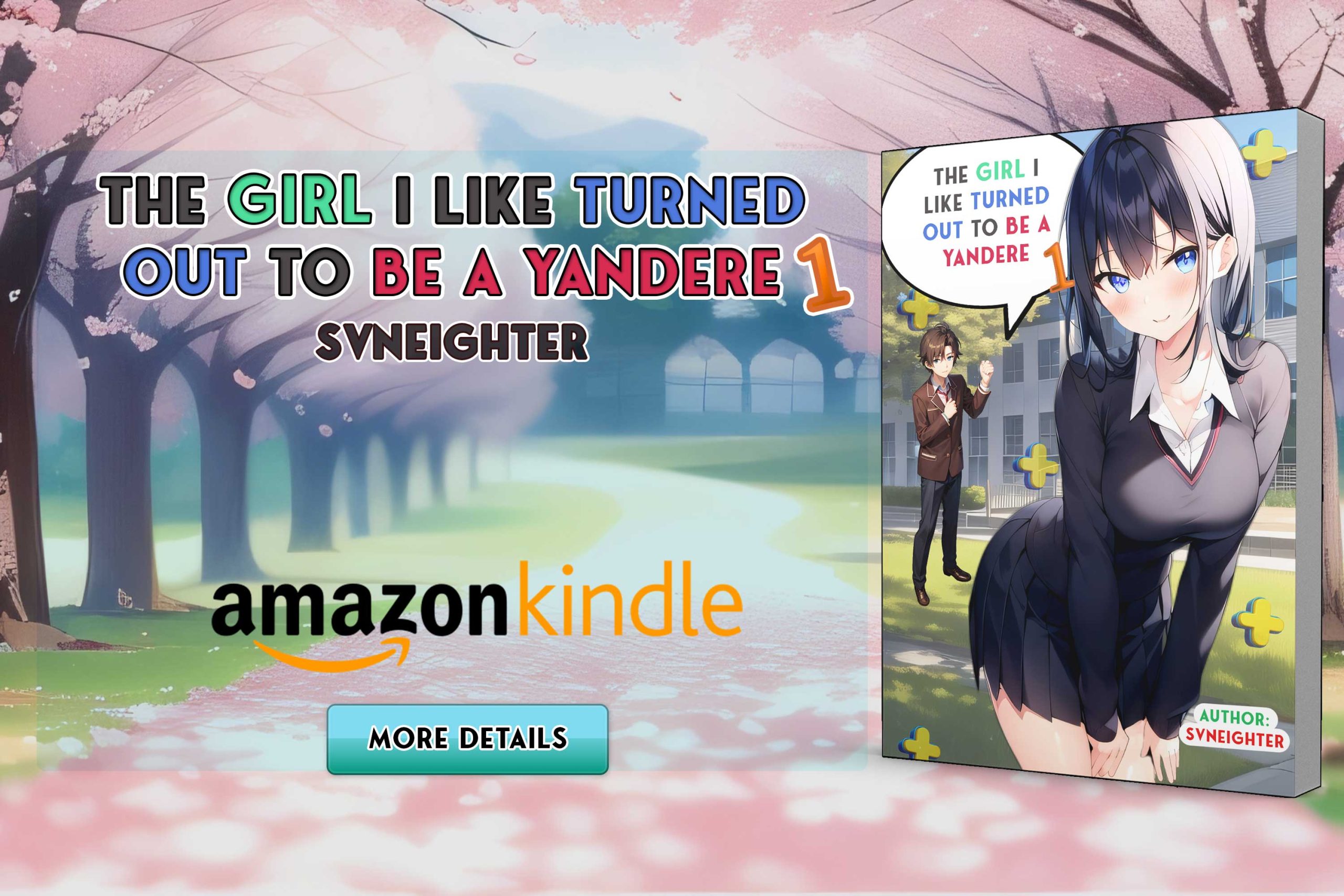 Comments for chapter "Chapter 54"
COMMENTS