Lich reborn as a magic school student - 11: Meeting at the store
In the old halls of a modest library, I finish up my research into this world. A goal now guides me. The safeguarding of this world from the exterior threats is my new calling. While Vutia could not be reborn. In a new world, I have taken the mantle of protector once more. After settling my conviction, I head out of the library.
While my thoughts may be grandiose, I first must tackle the more mundane, Food. I haven't eaten since morning and now the sun is setting. Looking at my wallet, I find it loaded with paper, not any ordinary paper, though. People use this paper as currency here.
It should be well enough money to purchase food, and such. While I may not be a master at coercing money out of people, Bluefang fears me. I walk into the clean store with a bright sign on the outside stating 24/7, my mind tells me that is a shortening of "24 hours, 7 days." Meaning that this shop is always open.
Browsing the aisles, I find an interesting choice. A pre-made meal that only requires you to heat it up. This is quite good. Simple fire magic should be good enough for it, and then I can focus on my continued transformation. As I'm thinking this in silence, while staring down at the package in my hands, I hear a voice from my right, "Kashra?"
I give a glance and see her there. Blonde hair. Completely white apparel. It's the girl who took care of me. As soon as I recognize her, I turn around to face her properly. Granting a small smile, I speak, "I didn't expect to see you here as well."
She glares at the food I'm holding and speaks, "Are you really gonna get that?" I puzzled ask back, "Is it not quick to make?" She sighs and continues, "If you just eat that, you're going to end up being sick again. It's not a balanced diet. Do you know how to cook?" I put my hand to my mouth and think for a moment, no I don't think I've actually ever made food for myself. When I was archmage in Vutia, I ate with the royal family, and after that I forsook food for more research time.
"No, I guess not." I answer. She sighs and then says, "Fine. I'll make you food. I don't want you to end up sick again." That's very kind of her. Ah, now that I think of it, I wanted to see if she had any magical affinity. I close the distance and stare into her eyes. Her face seems to get red, but I pay no mind and just stare into her eyes while activating my magic to see if she has any special affinities.
Shock. yes that's the emotion I feel right away when my magic activates. She has a special aptitude for dragon magic. Specifically, the beastly type. To explain, dragons have two types of magic. The absolute magic of dragons which is born from their natural intelligence, and the beastly magic of dragons which is born from them being magical.
Highly intelligent people of other races can recreate the absolute magic of dragons, but not the beastly magic of dragons. With the absolute magic of dragons, all the effects become absolute, unable to be nullified, dodged, or blocked. I specifically like to use it for mental magics, such as fear effects or curses.
However, the other type the beastly magic of dragons is pure power. It's fueled by their magical essence and strengthened by their emotions. One of the first innate spells dragons learn is of the second type, a magic that allows them to see the mental state of another person.
Before I can finish my thoughts, she pushes me away and asks in a louder voice, "Why did you get so close?" I do not answer the question rather state, "You have a spell to see the emotional state of a person." She looks even more shocked now and asks, "How do you know that?"
I conjure a piece of paper and a pen. Forming a floating writing stand, I scribble down a new spell into existence. A simple fire spell that is fueled by one's emotions, and I design it to fully exploit the girl's magical affinities, every detail about her casting hard coded into the spell formula. Then I hand it over to her and speak, "That's a spell specifically designed for your magic."
"This is what?" She looks at the paper and then frowns until finally she asks, "Where did you get this formula? I've never seen it before?" I answer, a little confused myself at the question, "I made it." She looks back up and asks, "Wait, you can perform spell craft?" Of course, it is a natural part of every mage's repertoire, but asking that, does it mean that the mages of this world don't learn it?
That would explain why an actual archmage does not exist in this world, as to reach the archmage level, they must specially design all their spells to include all the details about their casting. If spell crafting is not the norm, then the strongest mages are not fixing their spells for optimal usage. After that realization comes to my mind, I answer, "Spell crafting is one of the core foundations for becoming a great mage."
"Then why is it not taught to us?" She asks, her eyes narrowing. "A mistake on the educator's part. Spell craft is something every mage should know." I answer with confidence. "So you're saying this is a spell specifically designed for me?" She asks, now looking at the piece of paper. "Yes. It's a special fire type spell that takes full advantage of the beastly magic of dragons which you can already use."
As my words end, she looks up again and stares at me. "Magic of dragons. Are you telling me I can cast spells like dragons? Aren't dragons a myth?" She asks. I respond with, "Yes the beastly magic of dragons is magic influenced by emotions, and the first spell you would learn is the one with which you can read other peoples emotions, and while dragons do not exist in this world yet magic has appeared out of nowhere and so might they."
She looks at me a little suspiciously and then raises her hand and moves around her magic. At the edge of her fingertips, a large flame appears. "It's real." She says. Hoping to remove more of her suspicion, I say, "I hope that's enough payment for the dinner." She looks at me and speaks with a smile, "Yes, this is much stronger than any magic I've used before."
"Oh, right before I forget, what was your name?" I ask. She looks at me a little lost, and then with a lightbulb says, "Oh right, you don't remember your classmates. My name is Tsunematsu Kaede." "Then Kaede, should we get going." I say, beginning to feel a little hungry. "Oh yes, let's go. I don't have that much more to get." She says with excitement. I guess she's happy with the spell.
We walk through a couple more aisles getting what she needs and then she asks, "Are you not getting anything?" I respond, "I only needed dinner." "I already saw your fridge. Are you not going to get anything for tomorrow?" She asks. "Hahaha, that's a problem for tomorrow's me." I laugh and say. "And school lunch?" She further asks. "I don't eat it." I say as my partial demon lord physique has already made it, so I only need two meals a day.
We reach the cashier, and once she finishes paying for her things, I lift the bags. "Ah, you don't need to do that." She says. I just give a simple smile and then walk out of the store. She follows me, staying to my side, while also playing with her new spell. While almost at the apartments, she whispers "Thank you."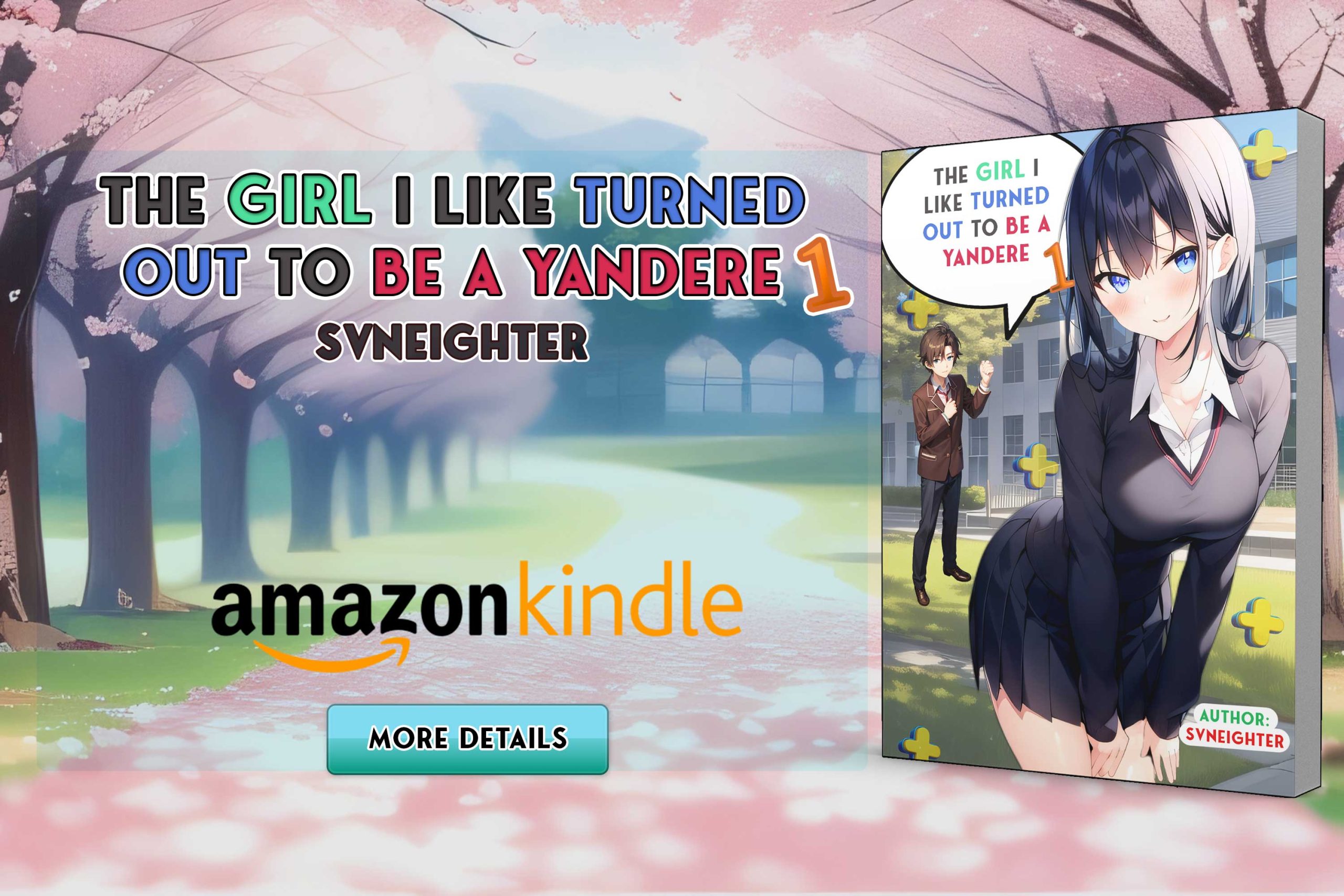 Comments for chapter "11: Meeting at the store"
COMMENTS