I Was Reincarnated As a Man who Steals The Protagonist's Childhood Friend - 19 - Practice
"Yo, Takeshi! Glad you made it here!"
"You know, you could've at least told me that you're going to practice at this hour."
I found myself on the school grounds where the relay race team was supposed to practice. The vast school grounds covered about three-quarters of our school's size, featuring the baseball field, soccer field, and various athletic areas. Tensai High School boasted strong players in these clubs, attracting many students eager to join.
"So? I thought you were going to practice with your team yesterday," I questioned Natsu.
Natsu had just informed me about today's practice. Why did it have to be so early in the morning? It's not that I dislike waking up early, but on weekends, I'm not exactly a morning person. Besides, recent events with Hoshino made the idea of showcasing my skills for her seem a bit awkward. Still, I wasn't ready to change my mind so suddenly. It was now 7:30 in the morning, meaning no one else was on the school grounds except Natsu and me. It was an opportunity to practice without any disturbances.
"About that… For some reason, our team leader decided to change the schedule, and here we are," Natsu explained.
"Oh? Wonder what happened."
I wasn't one to pry into school issues. The important thing was that they had a clear schedule for practice.
"For now, shall we warm-up first?" Natsu suggested.
We engaged in some thorough stretching, from head to toe, to prevent any muscle strains during our run.
"First, we'll start with 5 laps of light jogging. After that, we'll do at least 3 laps of running, okay?" Natsu instructed.
"Yeah, okay," I agreed, following Natsu's plan. After completing my objective, I took a short break.
"Huh, that's weird. I thought I would be out of breath by now."
For some reason, it felt like I had only used 10% of my energy, and I wasn't even tired.
"Okay, let's do three laps," I instructed myself.
Confident that I could handle it, I began with a slow run, gradually increasing my speed until I was running at full tilt. As I pushed myself, the world around me blurred. Suddenly, an unknown silhouette swiftly passed me, akin to being overtaken by a sports car. Intrigued, I turned my head to catch a glimpse of the racer. A shiny cascade of blonde hair caught my eye, and I continued running, somewhat distracted. By the time I completed my first lap, the blonde-haired girl showed no signs of fatigue, effortlessly continuing her swift pace.
"Huff. Huff. Huff. I thought I'd be just fine with just three laps. I overestimated myself," I admitted, catching my breath.
A shadow cast over my line of sight, and when I looked up, I saw the short-haired girl who had run earlier.
"Want some?" she offered, holding out a water bottle.
"Are you sure?" I asked.
She handed me the water bottle, and I thanked her before taking a refreshing gulp. The cold water felt invigorating, and I was careful not to drink too much, fearing my throat might freeze.
"So, you're Ueno Takeshi, huh."
Wait, do I know her? I thought.
I examined her once again. She wears a plain white t-shirt paired with sports bloomer at the bottom. When a guy like sees this kind of view, they will get crazy as the view really is sexy. I'm just glad it's just me though. Looking at her face, she kind of resembled Hibiki-san's, albeit with long blonde hair.
"Um, do I know you?" I inquired, seemingly curious as she mentions my name, even though it's our first time meeting with each other.
"Oh, I forgot. That was rude of me. The name's Kobayashi Chinatsu," she introduced herself, extending her hand for a handshake.
Kobayashi. Wait, Kobayashi?
"Um, by any chance, do you know Kobayashi Hibiki?" I asked, recognizing the resemblance.
"Yep, she's my sister. Well, my little sister," Chinatsu replied.
No wonder she looked so similar. I took a closer look at her. She had neck-length blonde hair, just like Hibiki, though Hibiki's hair reached her shoulders. They shared a similar facial structure, but their heights were different. Chinatsu appeared shorter than Hibiki, but the difference wasn't substantial, at least not in my eyes.
Chinatsu wore a plain white t-shirt paired with sports bloomers, a sight that I, as a guy, found quite appealing.
"Is there something wrong?" she inquired.
"Um, no. I was just thinking that you look really gorgeous. Wait—"
"Heh? Trying to flirt with me early in the morning?" she teased, wearing a smug expression.
Crap, I let that slip out of my mind without noticing.
"Whoa, whoa, whoa, did you see what I see, Natsu?"
"Uwah! They're already flirting so early in the morning!"
A familiar voice reached us from behind as we conversed. I turned to see it was Airi with Natsu at her side.
"Shut up, you two lovebirds. It's not what you think."
"Oh, it's you, Suzuki-san."
"Hello there, Kobayashi-san."
"I believe this is our first time interacting outside of class."
"I think so. For someone as hardworking and diligent as you, it's no surprise we barely have any interactions like good friends."
Airi and Chinatsu greeted each other, but I sensed an intense aura emanating from both girls.
"Um, they look like they're about to bite each other."
"Wait, you didn't know?" Natsu said.
"Didn't know what?" I asked, unaware of their history.
"Those two are among the Top 10 students with the highest overall averages! Take a look at this." Natsu showed me his phone with a picture displaying names, pointing to the names of the two girls:
Nakano Hoshino – 697 points
Kobayashi Chinatsu – 680 points
Suzuki Airi – 671 points
Hoshino, huh. Not too surprising. But what really caught my attention were the names below.
"Your girlfriend is in the Top 10? I'm surprised."
"I know, right? That's why having her as my girlfriend is one of the greatest gifts I've ever received!"
As we discussed the top students, Natsu, being Natsu as always, couldn't resist mentioning his girlfriend. I noticed Airi's ears turning slightly red; she must have overheard our conversation and felt embarrassed.
"Suzuki-san, I challenge you to a running race!" Chinatsu suddenly called out to Airi as we conversed.
"The rules are simple. The first to reach the finish line wins. The loser must obey any command of the winner."
A running competition race, huh? I'd observed Chinatsu's running prowess earlier, and she was undeniably an impressive runner. As for Airi, I had never seen her run or engage in athletic activities.
"So, will you accept my challenge?" Chinatsu asked with determination.
Airi replied, "Of course. I want to show my boyfriend what I'm capable of."
Things were about to get interesting.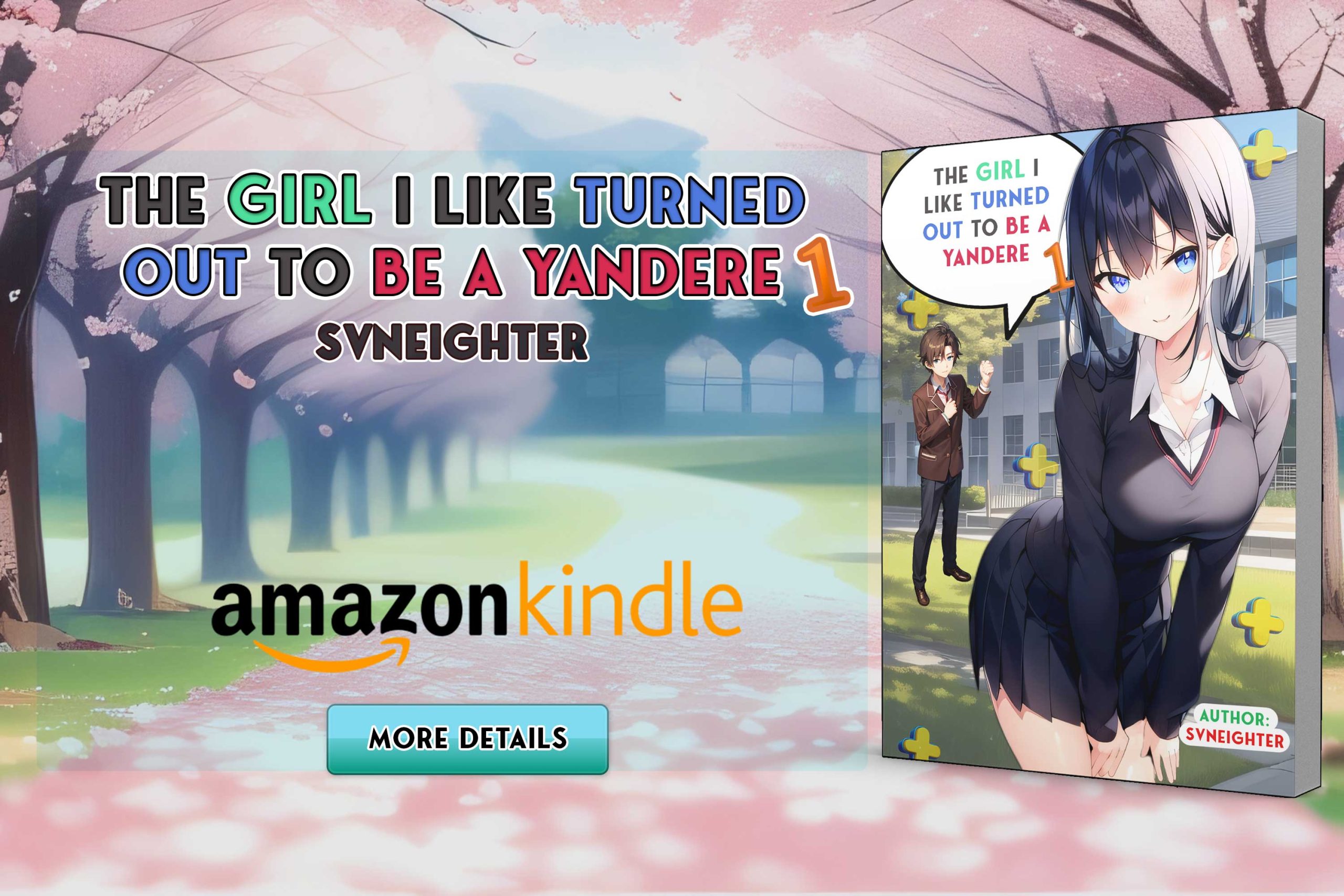 Comments for chapter "19 - Practice"
COMMENTS