I Was Reincarnated As a Man who Steals The Protagonist's Childhood Friend - 18 - Day-off
"Ouch. My head hurts…" I groaned, gradually becoming aware of my surroundings as I found myself laying on the floor. Why was I on the floor again? Ah, right. I had fallen asleep on the couch last night, and I guess I fell down while I was asleep. But something else was stirring my senses. The tantalizing aroma wafting from the kitchen had my stomach rumbling.
I mustered the energy to get up and shuffled over to see who was cooking. There, I found a petite figure gazing in my direction.
"Ah, you're awake, Aniki? Get up already. I made breakfast," my sister, Ueno Chisa, announced.
I nodded groggily, rubbing my temple. "Ah, yeah. Right."
Pushing myself off the floor, I headed to the table where Chisa had laid out a delicious assort of breakfast. It consisted of eggs, bacon, and sliced bread – a simple yet satisfying morning meal that had my mouth watering.
I stole another glance at my sister. Chisa was dressed in a casual attire with a girlish apron layered over her clothes. If any guys from her school saw her like this, they would likely be over the moon.
"What are you looking at, Aniki?" she asked, her cheeks slightly flushed.
"Nothing. Just admiring how good you look in that apron," I replied with a grin.
"W-What are you saying so early in the morning, Aniki?" Chisa's blush deepened.
"What's wrong with complimenting your cute little sister?" I teased, earning an even redder response from her.
"Anyway, just eat your food already, Aniki." 
We enjoyed the meal Chisa had prepared, and it left us both feeling content. After breakfast, I decided to take a refreshing shower while Chisa handled the dishes.
"The shower feels great. I could fall asleep right now, honestly."
Cleansing oneself with a shower after a meal was one of life's simple pleasures. It's like I've been reborn as a new person. 
"I'm going to watch some TV," I announced, grabbing the remote and turning on the television. Weather news, regular news – the daytime channels weren't particularly exciting. Eventually, I found an interesting channel where a cool documentary on plants was airing. 
As I sat there, engrossed in the TV program, I noticed a subtle figure gradually approaching from the corner of my eye. It was none other than Chisa, who had already gotten dressed for the occasion. Her attire consisted of a stylish dark blue sleeve coat paired with a light-colored shirt beneath, along with a skirt and an extravagant pair of black socks. I couldn't help but be taken aback for a moment by how stunning my sister looked.
"Aniki, get ready. We're heading out today," she declared with sudden determination, breaking me out of my daze.
I inquired, intrigued by her sudden enthusiasm, "What do you mean? Wait, more importantly, where are we planning to go?"
"Outside, of course," she replied casually.
"Come on, it won't hurt to be a little lazy once in a while, right?" I suggested. It's the weekend
so it's fine doing something like this now right?
"Are you just going to laze around here and do nothing?" She shot back.
I remained silent for a moment, but her gaze made it clear she was determined to drag me along. Did she really want my company that badly?
"Alright, alright, I'll go change," I conceded, deciding to comply with my sister's wishes.
I headed to my closet to figure out what to wear for our outing. Why did I even need to accompany her? I settled on a plain t-shirt a normal pants, figuring that most people wouldn't pay much attention to my attire. When I emerged from my room, Chisa was nowhere to be seen.
"Maybe she's waiting for me outside?" I wondered aloud.
I swiftly made my way outside to confirm my suspicion, and sure enough, she was there, eagerly waiting for me to finish changing.
"Let's go, Aniki," she exclaimed, her excitement evident in her expression.

---
Our first stop was the city mall, and while I wasn't entirely sure why Chisa had chosen to come here, it was evident she had something important on her agenda.
"Aniki, let's head over there," she urged as we entered the bustling mall.
Inside, Chisa pointed towards a particular spot, revealing a cinema.
"You wanna watch a movie?" I questioned.
"Yes, there's a film I've been wanting to see," she replied, gesturing towards a striking movie poster featuring a futuristic robot engaged in an epic battle with a colossal, dinosaur-like monster.
"You're into this kind of stuff?" I asked, genuinely surprised.
"Any issues with that?" she countered with a question.
"No, it's just… I thought you were more into cheesy romance films like this one here." I gestured towards a poster depicting a couple engaged in, well, couple-like activities.
"Well, yeah, I enjoy those too, but I have a soft spot for movies like this one," she confidently admitted.
And so, it was settled. We opted for the action movie, making our way to the counter to purchase tickets. Snacks in hand, we entered the cinema, greeted by a cold, dark expanse. Choosing seats in the middle, we aimed to fully immerse ourselves in the cinematic experience.
A few hours later
"Man, that movie was epic! Although, the ending was definitely a bit shocking, it's definitely worth a watch!" she shared her thoughts on the movie we had just seen. Chisa and I were seated in a family restaurant at the mall, discussing the film we had enjoyed. Surprisingly, the place was bustling with all kinds of people—it was the weekend, after all.
"I'm more surprised that you found it great. How did you even hear about it?" I asked, genuinely curious.
"Well, the guys in our class couldn't stop talking about it. So, I thought, 'Why not give it a try?' And I did" she explained.
"I actually wanted to watch it with my friends, but they all preferred that romance movie we saw earlier, so that's why…"
She paused for a moment, then continued, "That's why I wanted to watch it with someone else."
"And you chose me."
After our conversation, we ordered lunch. I went for a classic burger and fries, and surprisingly, Chisa chose the same. Our discussions ranged from the well-being of my parents during my absence to me inquiring about my sister's school life. It was unusual for her to be so talkative. The doujin didn't provide any information about Takeshi's past life, let alone his sister, as far back as I could remember.
After our meal, we strolled around the mall with no specific plan in mind. The place was now teeming with people as far as my eyes could see.
"So, what's the plan after this, Chisa? Do you have anything in mind?" I asked, glancing at a shop nearby.
"Clothes…" her voice trailed off, and I missed what she said.
"What was that?"
"I said we're going to the clothing shop!"
"Wait, right now?"
Without giving me time to think, Chisa pulled me into the clothing store. Once inside, she began selecting clothes for herself, while I stood there like a part of the mannequin display. Taking a closer look, I realized that the store was filled with either girls or couples shopping for each other. In our case, it was just a typical brother-sister outing—nothing extraordinary, of course. 
"It would be nice if Hoshino were here." Considering what had transpired last night, I was sure she'd start avoiding me, and honestly, that was probably for the best. She should be spending time with her childhood friend, not me. But why do I feel my chest getting heavier whenever I think about her? I still don't know if I made the right choice but if I chose wrong, well, I'll be facing the consequences when the time comes. 
While I waited, Chisa returned, clutching three bags filled with a variety of different clothes. Judging by the quality of the items, they must have been quite expensive.
"What's in those bags?" I inquired.
"Clothes, obviously," she replied with a straightforward answer.
"I know, but what kind of clothes?" I was curious about the specific items she had purchased.
She paused for a moment and then replied with a mischievous grin, "It's a secret."
We left the store and continued our aimless wandering around the mall. At this point, it felt like we had explored every nook and cranny.
"Hey, Chisa, is there anywhere else you want to go?" I asked.
"Actually, there is," Chisa replied, pointing at a particular spot.
"An ice cream stall?"
"Yes, I want to have some ice cream after all that walking."
Fortunately, there weren't many people in line, so we quickly bought our ice cream. I chose a strawberry-flavored one, while Chisa went for a chocomint flavor.
"That's quite an adventurous flavor choice," I remarked.
"Why? It's a good flavor," she defended her choice as she enjoyed her ice cream.
"Anyways. Aniki, I want to take a picture. Come here."
I walked over to Chisa, and she held up her phone, snapping a picture of us holding our ice creams. As she reviewed the photo, I made a casual comment, "We kinda look like a couple, don't we?"
"H-H-H-Huh??? What are you saying, Aniki? That's so embarrassing!" Chisa stammered, blushing.
I wasn't fazed by her reaction and continued to savor my ice cream before it melted.
"But… I don't really mind if people see us like that…"
Chisa whispered something, but I couldn't quite make out what she said.
"Phew, finally, it's over," I sighed. And before we knew it, the sun had set as we exited the mall and boarded the train back home, I was busy holding Chisa's shopping bags on my seat.
"But it was fun," Chisa replied, leaning on my shoulder. She then asked, "Did you have fun, Aniki?"
"Yeah, I had a great time," I responded.
"I'm glad," she said, looking away with a smile.
"I hope we can do this again sometime…" her voice trailed off softly. I glanced at her and noticed that she had fallen asleep, probably worn out from today's activities.
"Yeah, I hope so too," I whispered, giving her a gentle pat on the head. If the opportunity arose, we could certainly do this again.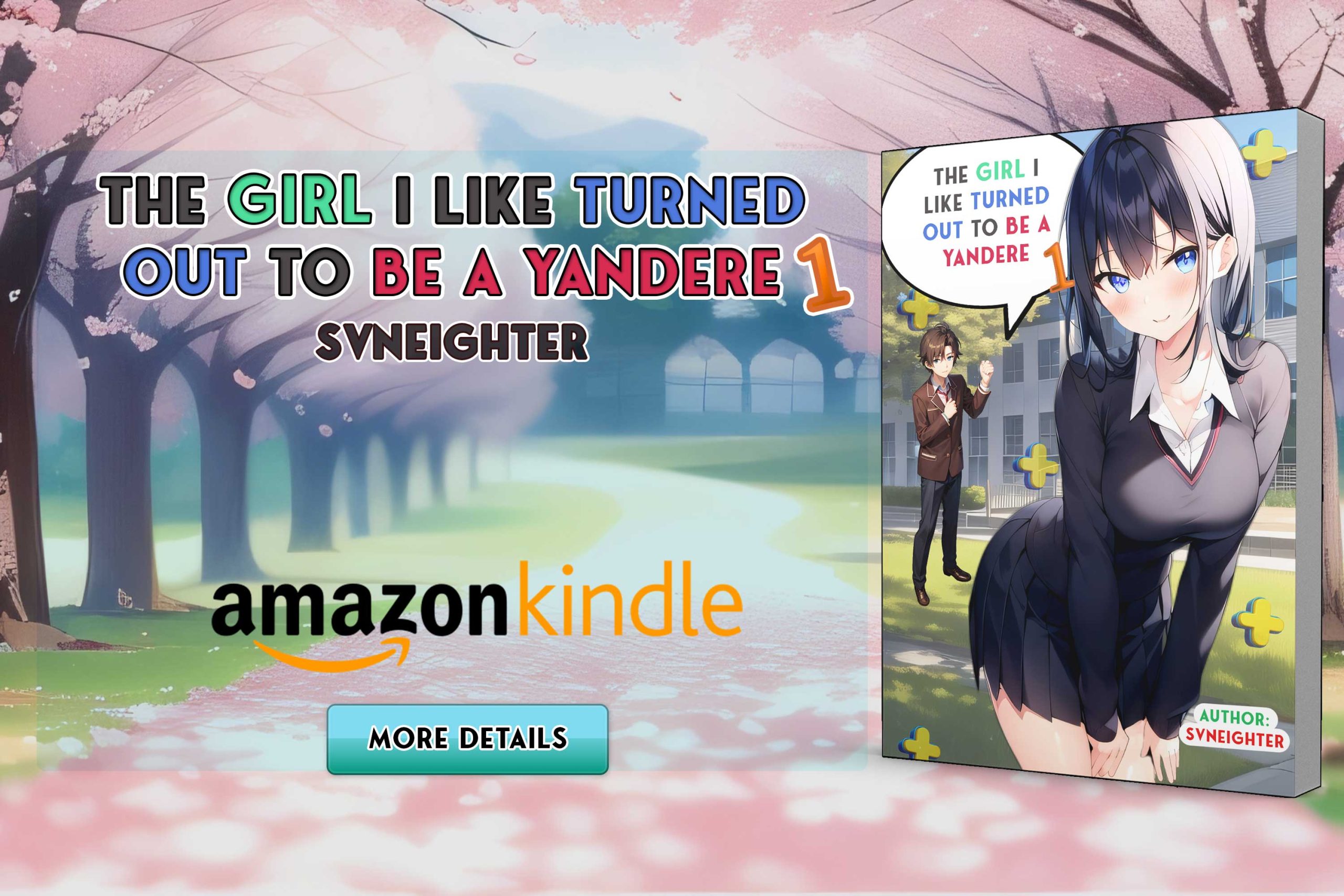 Comments for chapter "18 - Day-off"
COMMENTS