Great day to be Alive! The President's Daughter Wants Me to Marry and Spoil Her ~ Spending Time With a Flawless Beauty in a 3LDK (WN) - Chapter 34: The special feeling behind a name
Translator: White Fanatic
Editor: SevenTails
Chapter 34: The special feeling behind a name
"I'm sorry, Haruyuki-kun."
"Eh? What happened all of a sudden?"
While I was moving to the place where Hino-san had parked the car, I was stunned and confused by the sudden apology by Tojo-san.
"No… I just thought I showed you a bit of my dirty side."
Dirty side.
At that time, I couldn't understand what those words hinted at.
With a wry smile, she spoke out.
"Originally, I would have calmly responded even after getting entangled in such an atmosphere. An adult would not try to provoke the other person. They would try to deal with the situation calmly. That was the perception I had for adults… but… just that, I must have gotten a bit excited there."
"…"
"But this is no good, really. Far from controlling myself from getting excited, I even experienced the joy of beating him with words. I guess this is what you call being shallow, or something like that… You feel disillusioned, don't you?"
Tojo-san seemed to regret her exchange with Adachi earlier.
Even her wry smile gradually disappeared, and what was left was her depressed face.
My chest hurts.
It seemed that I didn't want to see her depressed.
"… I don't think it's shameful that you couldn't act and respond like an adult."
"Eh?"
"It may be an excuse, but we're still children, and we're treated that way by the world, aren't we? That's why I don't think there's any reason for us to get reprimanded for not acting like adults… or so I think."
I became embarrassed halfway through, thinking what I said sounded more like an excuse.
But I don't think what I was saying was a mistake.
It's quite difficult to change yourself after becoming an adult.
You can do trial and error while you're still a child.
—Well, I tried to protect Tojo-san. But in the end, it wasn't that I was disillusioned or anything like that. I may also have purely and genuinely felt happy because she became irritated for me.
Tojo-san, who had a steely and perfect demeanour, took off a part of it just for me.
Feeling like I was becoming more and more 'special' to her, in turn, made me feel happy.
"Although I may not accept it myself, there's also something wrong with me."
Just like her, who fell in love with a worthless man like me.
"… Could it be that Haruyuki-kun is a hardcore Masochist-san?"
—How did that even come to that?
"Ah, no. I just thought that maybe you got hormonally excited to look at my brave self or something…"
"I—I don't have such hobbies, okay?"
"Then, are you a super sadist? Rest assured, Haruyuki-kun. Whatever you are, I'll surely be able to balance myself out perfectly in each case."
"No, please wait…!"
Convinced that there was some misunderstanding, I immediately searched for a word to deny such interpretations.
But when I saw Tojo-san smiling, I changed my mind.
"… Did I perhaps get teased again?"
"Fufu~ Sorry~ I just wanted to hide my embarrassment."
"Embarrassment?"
"Having Haruyuki-kun even accept such an ugly side of me so readily made me incredibly happy. I was really relieved. Because of those combinations, my face was about to melt miserably, but I somehow suppressed it with my pride as Fuyuuki Tojo."
She said so while puffing out her chest and trying not to avoid my gaze.
Seeing that awkward attitude, I somehow had a smile naturally on my face.
"Ha~ Ha~ As I thought, Tojo-san is so cool."
"… Muuuu!"
"T–Tojo-san?"
Tojo's expression suddenly clouded over.
Have I done something that made her angry?
Perhaps telling a girl she was cool wasn't an adjective that made her happy.
Maybe I should've also called her cute without getting all embarrassed abou――.
"… Won't you call me by my name?"
"Eh?"
"It's my name. Just now… you called me 'Tojo', didn't you?"
"Ahhh…"
Tojo-san pricked her lips and said in dissatisfaction.
She looked unhappy and even anxious to some point. 
This was definitely my fault.
"Even though it made me so happy."
"Th-that umm… There's a little reason for that."
"A reason, huh?"
"As I thought, calling someone of the opposite gender by their first name felt like we had something special between us… At that time, I was able to say that seeing that flow of our conversation that time, but now that I think about it clearly, about calling you that way again, I umm―"
Become quite embarrassed――.
The moment I said that in my mind, I felt my face getting red hot.
It made it clear how special and important the names were to me.
Even if it was just to call someone casually, it was a high hurdle for me, who hadn't called anyone of the opposite by their first name ever since I can remember.
Well, still.
"If Toj… If Fuyuki-san asks me to call you in such a way from now on, I think I will try to do that… from now on."
Argh, this is so embarrassing. I just couldn't look at her face.
Instead of just looking away, I instinctively covered my eyes with my hands.
But, that girl instead grabbed one of my hands while I was struggling with my emotions in that position.
"I want Haruyuki-kun to call me by name. I don't want anyone else, but only because it is you, Haruyuki-kun, that I want to get called by my first name. Therefore, it's okay for you to be straight and confident about it. So, can you please try and call my name again while properly looking face-to-face at me?"
"Uh… that's."
"Is that… perhaps a no?"
When I checked her face with a sideways glance, her eyes didn't allow me to say no as an answer.
[TL: Basically cute and dejected type of eyes.]
I'm sure she won't let me go until she manages to have me say her name out loud.
[TL: I take my previous statements back…]
Then I guess… I have no other choice.
"… Fuyuki"
"Yes, Haruyuki-kun."
"Fuyuki…"
"What's the matter, Haruyuki-kun~?"
She, Fuyuki, looked at me with moist eyes while having her arms on mine. Her cheeks felt hotter than before.
But I didn't hate it.
"What should we have for dinner tonight? How about omelet rice… But then, I made it before as well, I guess?"
"No, I hope it's omelet rice. It's my favourite food."
"Haruyuki-kun, you really like egg dishes. Well, I did know it beforehand."
"Is it perhaps childish?"
"No~? I love egg dishes as well. But when I learnt that it was also Haruyuki-kun's favourite food, I did think it was cute."
Having childish and casual conversations between us is actually fun.
I just couldn't get enough of that little happiness that built up gradually like building blocks.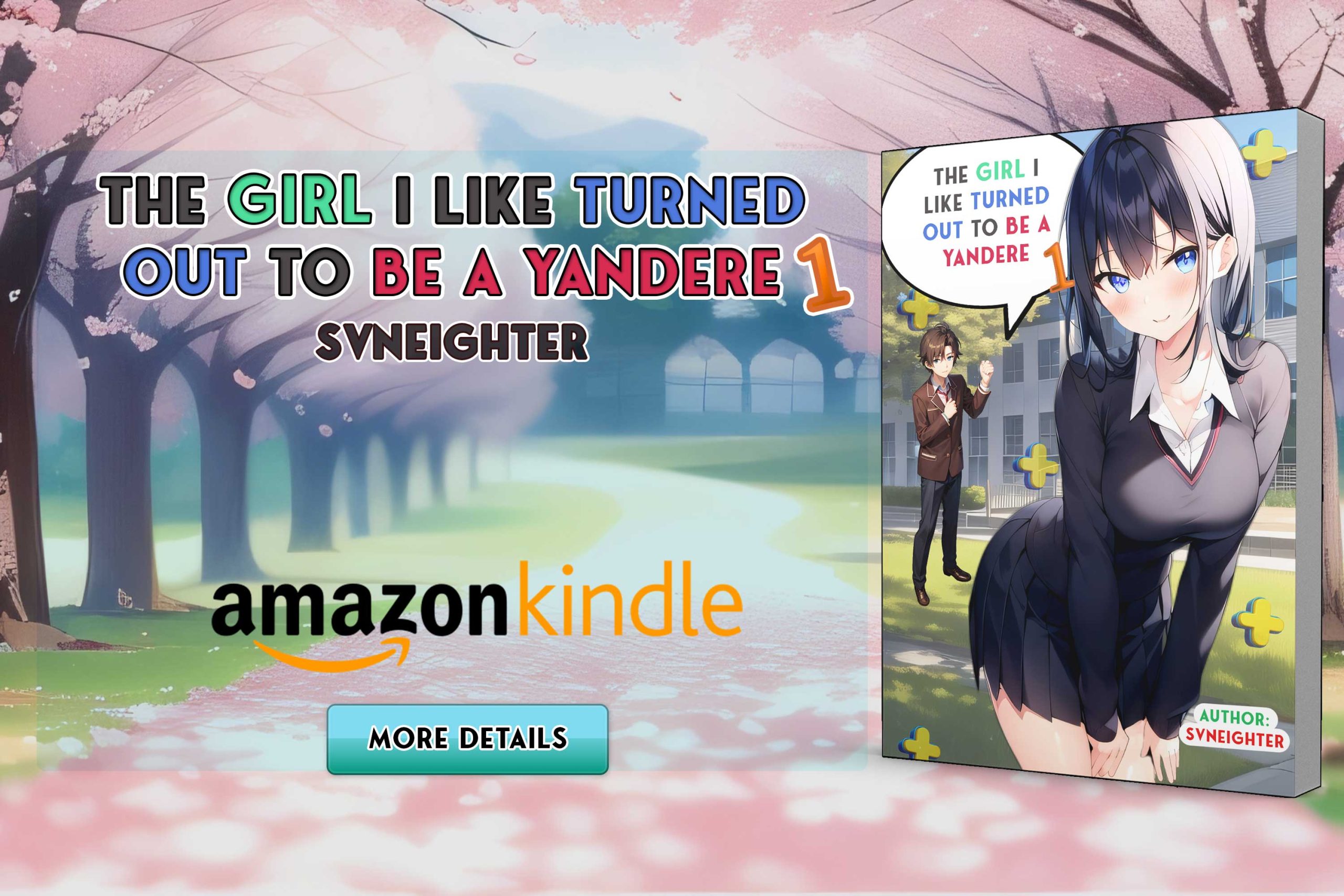 Comments for chapter "Chapter 34: The special feeling behind a name"
COMMENTS