All I Wanted Was Affection and Donations from the Beautiful Girls Who Left the Orphanage... sobs - 10 [Great Merchant Shion's Perspective]
10 [Great Merchant Shion's Perspective]
"Please Rate this Novel 5★ in NovelUpdates!"
Click Here
---
Chapter 10 [Great Merchant Shion's Perspective]
---
[Great Merchant Shion's Perspective]
This was before we left the orphanage.
"Shion? Can I ask you a favor?"
"What is it?"
"What is it, you ask? You, the representative of the most powerful trading company in the capital, seem quite casual, don't you?"
"…Could it be that I am being picked on by the future queen?"
I was irked by Letifa's first words when she stopped me, and my voice took on a sharp edge.
The source of my irritation was clear.
It's because our graduation from the orphanage is approaching.
This orphanage, run by the generous Leon-sama, doesn't have rules that restrict our freedom.
However, there is one ultimate rule.
Orphans who turn sixteen must leave the group home.
It goes without saying, but, starting with the Divine Seven, all of us orphans don't want to leave Leon-sama's side.
We want to stay together longer, be closer. We all strongly wish to continue receiving his affection right by his side.
Letifa, the magician of words, felt the same.
She has special circumstances; one day, it was suddenly revealed that she is of royal blood, and she acquired the right to the throne.
Letifa, with her mastery of influence, once went directly to Leon-sama to negotiate.
She pleaded to abolish that one absolute rule.
Apparently, Letifa was even considering "renouncing her right to the throne."
As a result, their two-hour verbal battle ended in her tragic defeat.
Leon-sama, while grateful and overjoyed at everyone's wish to remain at the orphanage, steadfastly refused to change the rule.
"I too am saddened by the thought of parting with you all. But this orphanage has become a cage. Look up, Letifa. See the clear sky. You all can spread your wings. Those blessed with talents have the duty to utilize them. Forgive me for being heartless. This is the way."
We, who had eavesdropped on the conversation between Letifa and Leon-sama until the end, couldn't hold back our tears.
How much love had this man poured into us?
Leon-sama faced Letifa, her voice tinged with sadness and tears, with a pained expression and tone, as if his heart was being squeezed.
Surely the one who is most suffering, sad, and in pain is Leon-sama, who has raised all of us.
He must truly not want to part.
Leon-sama gently wiped the tears at the corner of Letifa's eyes with his finger and continued.
"This orphanage has become a cage for you. But at the same time, it remains a birdcage—a 'home'. Whenever you're tired or want to see me or Hibiki-san, you can always come back whenever you like. I'll always be here waiting."
Upon hearing these words, we couldn't hold back our tears. We forgot that we were eavesdropping and burst into tears.
I'm so grateful to have been picked up by this man. So glad to have been raised by him. How fortunate I am to have met him.
I couldn't contain the warmth welling up in my heart.
Having heard such strong feelings, I couldn't be petulant anymore.
Although I really, really didn't want to, I had no choice but to leave this place. It's Leon-sama's wish, after all.
That's why, as the day approached, our spirits became tense, and the atmosphere turned edgy.
The countdown, which should have been a happy occasion, felt like our lives were being drained away.
Hearing my grumbling, Letifa sighed and continued.
"Don't tell me the representative of the Shion Trading Company is planning to have Leon-sama host a farewell party?"
"⁉︎"
Her words hit me like a blow to the head.
"He is truly a kind person. You might think he's been hiding it well, but—to create lasting memories as an orphan of this orphanage, he's been secretly using his pocket money to buy various things for us."
"…No way. Leon-sama has never shown any sign of—"
Finally, I understood the real reason Letifa had approached me.
In recent days, I've been feeling so despondent about parting with Leon-sama that I haven't been able to think straight.
I have to admit that I was so distressed that my vision narrowed.
"This will surely be the last event for all of us Divine Seven to participate in as orphans. Are you just going to sit back and wait for the impending farewell? Should I, a princess, prepare everything?"
"…Letifa."
I know.
Letifa is trying to cheer up everyone who is feeling down.
Even though she must be suffering herself, her demeanor as a princess still evokes a bit of jealousy in me.
A farewell party.
Organizing a party is a chance for a merchant to show their skills.
Letifa knows this, and she's inspiring me.
She's telling me to show the culmination of my growth, to reassure Leon-sama, who raised me as a merchant, with my progress.
That's what she's implying.
"Is that okay with you, Shion?"
With those words, Letifa grasps my hands. Even I, as a woman, am almost overwhelmed by her intoxicating scent and grace.
It's amazing how Leon-sama remains unswayed even by such an implicitly persuasive and beautiful girl. I can't help but admire him again.
"We have received so much love from Leon-sama. Isn't he the very person who wants us to smile, to enjoy ourselves, and is preparing to send us off with joy? How can we not meet those expectations? Let this be the last time you show tears, Shion. At least for the end, let's leave this orphanage with the happiest smiles on our faces, all of us together."
Before I knew it, I was hugging Letifa, crying what felt like a lifetime's worth of tears.
I resolved never to show Leon-sama a sad face again. Not to trouble him with my tears or my crying face. This will be the last time I cry.
With that determination, I sob uncontrollably.
In my pathetic state, Letifa gently embraces me, stretching up to pat my head.
I feel her emotions flowing into me through her warmth. She's also in pain, sad, and lonely.
But as a princess—as our sister—she has always been concerned about us.
She sees through everything, even my attempts to act like a grown woman.
I can't compare.
But I'm not just a crybaby anymore, not someone who can only throw tantrums and scream.
I have the role of the representative of the Shion Trading Company.
The orphanage now runs on the money earned by the talents of the Divine Seven, but when Leon-sama became the director, it was really poor.
That's why. That's precisely why.
I can't let this event be anything but splendid.
We have all grown up, we're okay now. I need to prove it with actions, not just words.
"Uhh, sniff… I'm okay now."
"My? Are you sure you're fine? Fufufu. It's been a while, so you can cry more on my chest if you want?"
Letifa teases me, playing the older sister role. I was the last among the Divine Seven to show my talents.
But like Leon-sama, she never gave up on me. She kept waiting, never abandoning me.
"I promise, Letifa. Let's make it a joyful farewell party where everyone smiles. A party that makes us feel not at all sad or lonely about leaving."
"Yes… I'm looking forward to it."
I immediately headed to Leon-sama's office.
With momentum, I opened the door without knocking,
"Eh, w-what! What happened, Shion⁉︎"
Leon-sama, caught off guard by my sudden entry, widened his eyes in surprise.
Before I could regret my abruptness, my gaze was drawn to what he was holding in his hands.
Rings made of origami, like the ones we used to make together as children. He was in the middle of making them.
The moment I saw what he was working on, tears that I thought had dried up just moments ago threatened to overflow again.
If I hadn't leaned on Letifa's chest earlier, I would have undoubtedly been wailing again.
Ah, what she said was true.
He has plenty of money now—yet he's preparing decorations for the party just like the ones we used to make together in the past…
Ah, it's hopeless. I can't think of anyone but him. It's either Leon-sama or no one else. That's it.
If the day never comes when I can reveal my feelings, I'll spend my life alone.
With that vow, I slammed the desk with my momentum and shouted.
"Leon-chan, you shouldn't bother yourself with this. Can I take charge of organizing the farewell party⁉︎"
"…Guh. Fine. I'll leave it to Shion."
"You don't have to do anything, Leon-chan!"
"Eh⁉︎"
---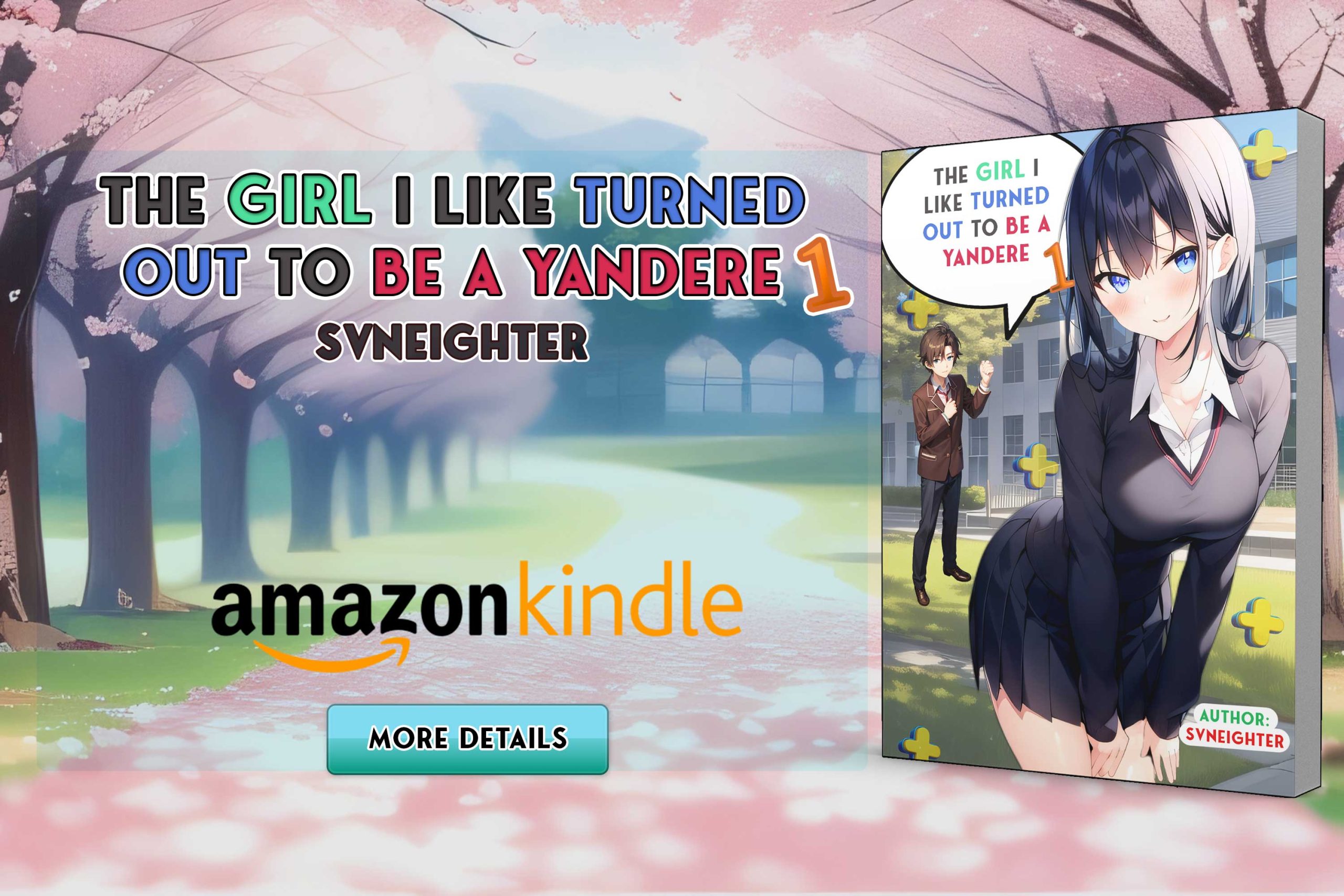 Comments for chapter "10 [Great Merchant Shion's Perspective]"
COMMENTS