Yandere Ojou-sama! - Chapter 6- Don\'t touch my Haruto!
The brunette maid, Senya Kanae, entered Haruto's room after two knocks as she saw it was completely dark inside the room.
Since Haruto was bleeding quite a lot she thought he might be taking a bath or cleaning himself at the moment but she was wrong.
"Haruto-kun?"
Turning on the light while speaking his name in a mild tone, Kanae's eyes widened as she saw Haruto lying on the bed while sweating profusely and his breathing quite ragged.
He still was wearing his body suit while panting a lot, seemingly because of discomfort. His lips were bleeding a little as well as his foot.
Even with those many injuries and evident restlessness, Haruto seemed too fast asleep to even detect her entering inside and calling out for him.
Kanae's heart clenched to see such a sight. She herself has learned martial arts but to push someone to this state…
'Minami-san really has some grudge against him… '
Kanae could only conclude with such an answer as she walked up to his bed before putting down the first aid kit beside him.
She has to get rid of his clothing first before Haruto dehydrates.
*ZIP**
After turning Haruto expectedly easily, Kanae zipped his body suit out without any kind of embarrassment since he was like a kid to her.
"Oh, Lord…."
Kanae couldn't help but gasp as she saw the number of bruise marks all over Haruto. Chest, abdomen, thighs, ankles… nowhere were left undamaged.
He was a broken mess all over.
Kanae's eyes moistened slightly as she extended her hand to touch the fragile boy only to get startled as she heard a domineering voice.
"What do you think you are doing?! "
"M-my lady..?"
________________
[Some minutes ago]
Inside an exquisitely decorated yet dark room sat a beautiful teenage girl who looked slightly older than her actual age while sipping on freshly brewed coffee.
Her long silky raven hair was left freely suspended behind the chair she sat on. Her ruby eyes which oozed with dangerous charm were currently fixated on the holographic screen in front.
The screen showed live footage of the room which was allotted to the newly recruited butler, Haruto Fumiya.
It has been one of her habits to keep a record of Haruto, for a while, and now when he is in the mansion, Akira can conveniently stalk him.
Minami, who entered not so long ago, raised a query that was making the older woman quite troubled.
"Did I go too far, my lady?"
Akira knew Minami was asking about the brutality she bestowed on Haruto. From a general perspective, it would have been called torture for how much Haruto faced in so a short period. But….
"I only allowed you to hurt him since you are the closest person to me, Minami. I know how much you have suffered seeing me in those dark times so this much is forgivable."
Minami breathed a sigh of relief since she knew it was a little too much to beat Haruto like that but the resentment Minami carried for the boy was enough for her to kill him on the spot when she first saw him.
But beating Haruto has made Minami quite guilty, even more so when she remembered how much struggle he has faced in recent years.
"Still I apologize for my brute behavior, my lady."
"It's okay, but just ensure that no one else dares to hurt him, okay?"
Minami affirmed her lady since she had already made preparations and communicated to other servants how they should be approaching the new recruit.
Suddenly, Akira's hand halted near her lips as her eye caught a maid entering Haruto's room.
"You gave his treatment job to her?"
Minami sweated in nervousness since at that time she was so muddled in her thoughts that Minami just handed the medic box to the next person she met.
But now seeing her lady's reaction, Minami regretted it.
"!!!"
Akira's eyes widened in shock before her expression turned dark as the raven-haired girl saw the maid undressing Haruto.
Throwing the cup in agitation, Akira stood up from her seat and flared out of the room without any further ado.
"M-My lady… ?"
Minami reacted late but she was able to catch up with Akira who was stomping down the stairs with her gaze filled with fierceness.
The servants who saw the young lady at such an hour and notably in such a mood, just bowed in fright without daring to utter a single word and praying for the person who conjured such anger out of the young lady.
Akira didn't bother a single glance anywhere else as her destination was the only place she sought to halt.
Swinging the door open, Akira spoke in a cold yet loud tone.
"What do you think you are doing?!"
______________…
A/N: – Next chapter would show her inner yandere and how she feels about Haruto.
Please let me know if you liked the chapter.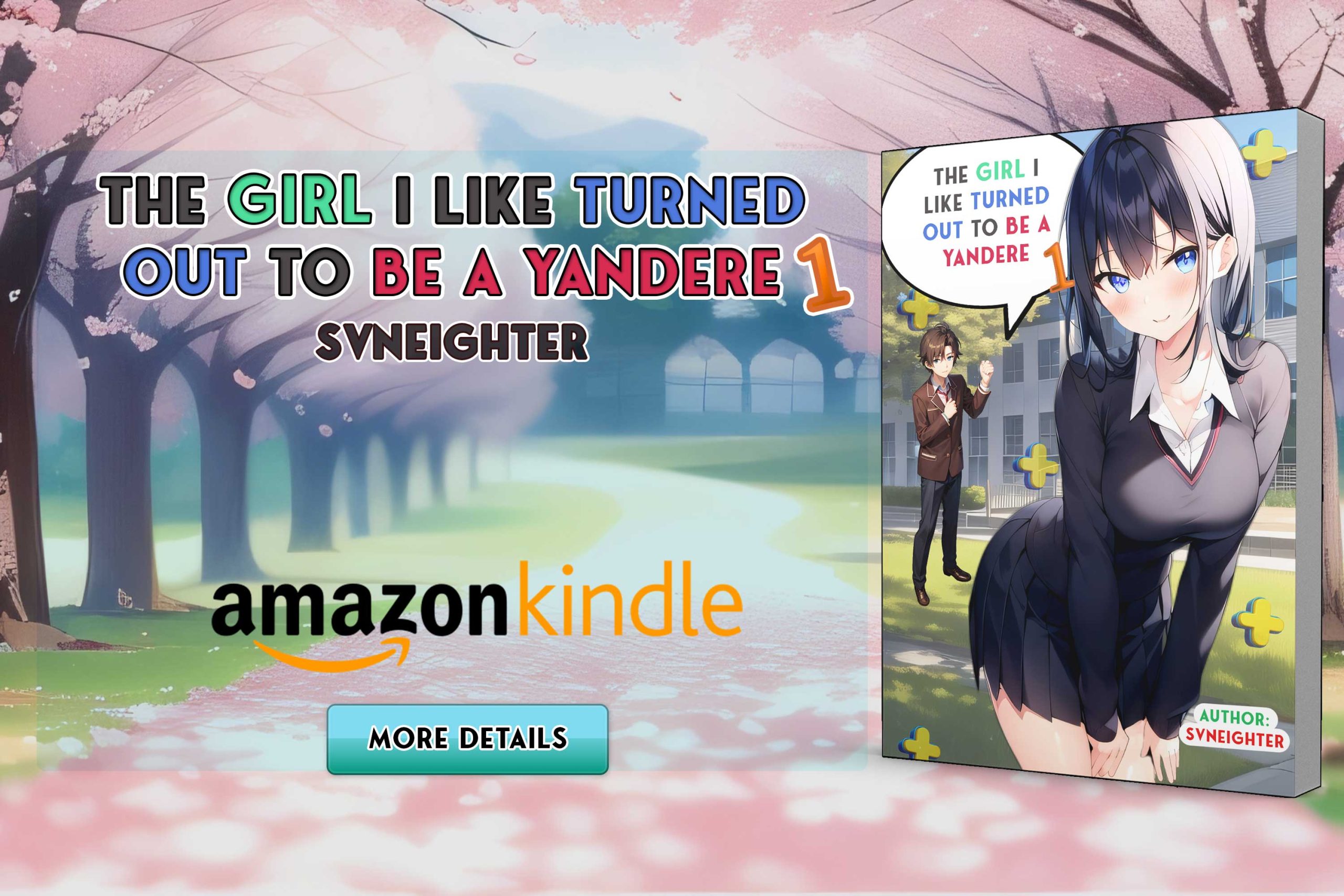 Comments for chapter "Chapter 6- Don\'t touch my Haruto! "
COMMENTS