Yandere Ojou-sama! - Chapter 51- The end of an unrequited love story...
"I shouldn't return, Kaede-san…"
It was not whether I could go back to Akira or not, it was better to say that I should not approach her at all, considering our current circumstances.
It was utterly painful and heartbreaking to hear that Akira begged Kaede-san to let her meet me. Truth be told I expected anything from her, any reaction would be acceptable other than desperation.
I have ruined her years after my foolish jealousy toward the person whom Akira regards as her uncle. I tainted her memories with a pitch-black shade and there was no way to make up for my crime.
I am a coward and I know that but remaining in front of her would only influence Akira's future in a bad way and that is something I could not bear to witness.
As her uncle, Hinoki-san said, even though I am a changed person now, my mere presence around her is enough to keep Akira distracted from her goal and restrain her from doing her best in the direction where she could strive for new riches.
And based on what I could sense from her, the way she looked at me on the first day I met her after years, Akira had a gaze of accusation, yet why…why does she want me to meet me again?
It would be a lie to say that I didn't notice the subtle affection and care she showered me with from time to time. Whether it was when I fell sick or when she chose me as her date of all people, I could sense that Akira held me in high regard. Not to talk about the strange behavior she adopted whenever I conversed with others.
Even though I knew what it was I didn't understand why Akira seemed to have feelings toward me. However, I have no intention to confirm those assumptions since nothing good would come out as a conclusion.
"But…will you be alright, like this?"
The feminine voice from beside me brought me out of my thoughts before I found Kaede-san's uncertain expression staring back at me.
I was unsure of what she meant before Kaede-san followed with the words which I already knew but didn't want to acknowledge.
"You have not been able to sleep since that day. What food you intake daily is something that the dust over your kitchen slab tells. Without being aware of your inner turmoil, I could say how torn Haru-kun is after being separated from Akira. So tell me Haru-kun…can you really live without her?"
[Kaede's POV:]
My heart was aching in pain when I said those words which undoubtedly would push away the person I love toward someone else.
However, after what I saw today…the passion in Akira's gaze, the misery she was going through, those eyes she had, and the emotions she possessed are something I have never come across before. There was a time when I judged Akira based on her obsession with Haruto but now I know that behind the facade of being an overly domineering girl, hides a teenage maiden, helplessly drowned in love.
Honestly, this was the phase where I had the best chance to shift Haru-kun's attention by providing him with the comfort and solace in his mind and body required. It would be an easy way for me and since I have the support of my family, I can take Haru-kun way away from Japan to have a good normal life as well.
But…how much I thought about it, I was not able to allow myself to come in between the two since not only Akira but Haruto was equally in love with Akira as well.
Coming in between them wouldn't ever let me face myself in the mirror. I might have a happy life if I take this chance and seize Haru-kun's heart all for myself, but this weight of betraying Akira would never leave my side, that much I was aware of.
What if I had feelings for Haru-kun…it didn't matter since no one knows about it nor the person I carry these feelings for has anything to do with me either. I was sad, true, but did not blame anyone for this incomplete story I had with Haru-kun.
After all…I always carried unrequited feelings for the man whom I knew could never be mine…
"I will do something about it…but I don't want to ruin her life, Kaede-san. I don't want to come in her way and pile up more blunders. Yes, I am indeed having a hard time adjusting to my life without her presence but some weeks ago I was in this same situation. All alone. So this time as well, I will do something about myself."
His voice despite intended to be firm, wavered a lot indicating how uncertain Haru-kun was about his own limitation and the strength behind his determination.
I stared at Haru-Kun with a warm gaze and before I could know it, moisture began to make my vision blurry.
I knew it was time, which brought my hand over his, startling Haru-kun upon seeing my tears but before he could say anything I closed the distance between our faces and planted my lips over his.
There was no taste in that brief interaction yet my heart was filled with the warmth which I would carry for the rest of my life.
Before Haru-kun walked out of his shock due to my sudden action, I pulled myself back, tears already dripping down my cheeks as with a smile I bid my farewell to the only person whom I allowed myself to love.
"Sayonara."
*******
A/N: – The story is nearing its end. There are some things I still need to bring forth so it would take at least eight to ten chapters.
Anyway, it was a short yet memorable journey and I hope you guys continue to support the story to the very end~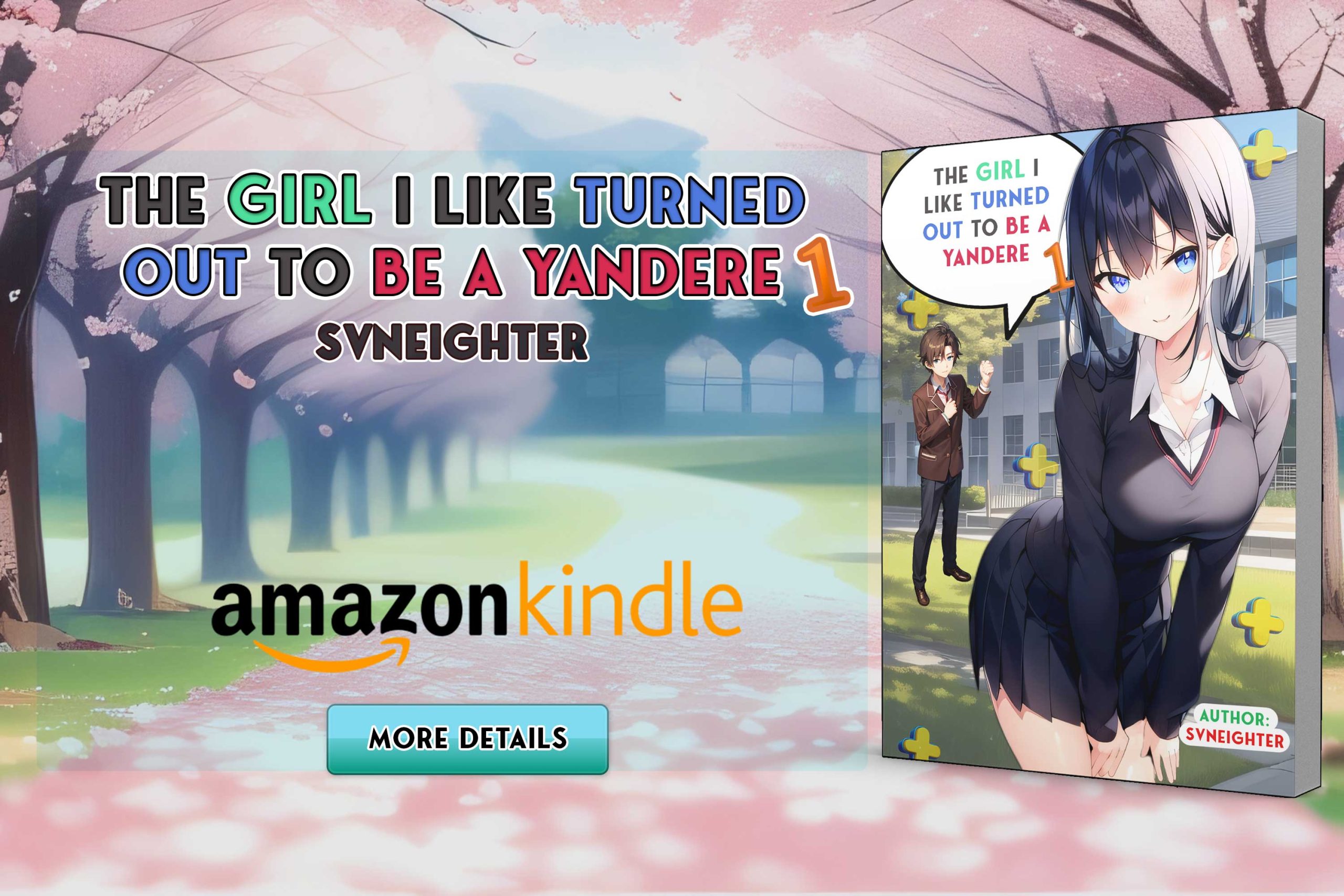 Comments for chapter "Chapter 51- The end of an unrequited love story... "
COMMENTS