When I brought my childhood friend back home after a long time, she suddenly started undressing and said, "I want you to hold me..." - Chapter 19
"Please enjoy the lunch at your leisure, and when you are done, leave the dishes outside the room. Well then, have a good day."
"… Okay."
'Why did they come at the most important moment… Why does it have to get interrupted every time because of some obstruction.'
It's true that I was in a tight spot, even though the circumstances weren't the worst.
I was extremely unimpressed before the lavish supper. Unluckily, that is not the case today. Of course, he is also a member of the general public, and he gets incredibly excited when he sees a dish made by a top-notch chef that is filled with crab, salmon, and tuna.
Because just a few minutes ago… 
'I can't believe she confessed to me!'
It was accurate this time. Everything indicated the seriousness—the attitude, the tone of speech, etc. I could easily conclude that much after seeing her fidgety demeanor. 
She proudly puffed out her large chest and launched a preemptive attack on me. I was caught completely off guard. 
The chopsticks haven't moved at all since then as a result of her confession. But it's also the first time in my life that someone confessed their feelings to me. Given that, it makes sense why I would be angry with her. There she was eating the scrumptious meal in front of me with an innocent expression on her face, which was beyond my control as I was utterly defeated. 
'Seriously, this girl…'
I'm not trying to make any excuses here in this situation. The only thing which was stopping me from accepting her confession was that… Do I truly love her?
"Why are you not eating? It will get cold."
"Sorry for that."
As she pointed out that I was mindlessly gazy at nothing, and the chopsticks in my hands were not moving. 
My mind was utterly blank and I had no answers for her. 
'Haah… Just what is going on with me?'
I really wanted to know her true feelings and properly answer them back, if only the caretakers wouldn't have arrived at the wrong time. 
But now I can't do it anymore, at least for now. Because the mood died down. 
I sliced off the properly grilled fish in front of me and after grabbing the salmon meat with chopsticks ate it. 
I munched on the citrus-colored stew that tasted absolutely delicious.
"You know…"
"Hmm?"
"Can I go to  the restroom for a minute?"
"Um? Sure you don't have to ask me for that."
"And don't wait for me to come back so that we can eat together. Eat your share early.:
"… Okay.:
She quickly passed by me with a pensive look on her face and rushed out of the room hurriedly.
After a few seconds I heard a voice from the other side of the door.


"Ah, I went the wrong way."
Meanwhile I continued munching on the ecstatic food served on my plate..
The savory aroma and the unique oil of salmon spreaded in my mouth.
My cheeks relaxed and I broke into a smile while I held it with one of my hands, it was so delicious!
'What am I getting relieved about so quickly?'
I realized again that I was not in a situation where I could rest easily.
'Damnit, the situation is pretty bad now that I think about it more clearly. I shouldn't hold the answer for too long, I have to reply with a 'Yes' or 'No' as soon as possible, or it might create a bad impression of me in her perspective. But I am not sure if my feelings for her are solidified, but Tatsuya did say that I should at least give it a try.'
But I didn't know what to do, my mind was a complete mess.
We've known each other for a very long time, and we went through elementary and early middle school together. I also promised to her that we would marry each other. Come to think of it now, that was too embarrassing. Our houses were also nearby because of this we were always together during our childhood. Even if everything changed, I couldn't declare my hatred for Aoi, and I have no plans to do so in the future as well.
That being said I couldn't say I like her either because of my uncertain feeling… Was I getting so worked up just because we had that one night stand?
Things like these were so confusing for me as I had spent my high school years studying and playing soccer. I only hung out with male friends once in a while but never with girls in earnest. I'm not saying I didn't get involved, but even so, I never really liked someone of the opposite sex other than Aoi.
'And… There is no use running away now.'
In the end, I wouldn't have suffered so much if it hadn't been for that twisted night. I regret it many times, but if I had refused that one, who knows what our relationship would have been.
Aoi is my childhood friend and I surely like her. 
Such thoughts were in the depths of my mind but neither I noticed nor I took any decision outright.
"Haah…"
With a defeated sigh I looked down on my plate, and there it was a crab miso. His eyes looked into mine and reflected my unsightly appearance. I don't even know if I should go to the fireworks festival now.
I don't know what I was thinking but I asked the crab, "What do you think, do I like her or not?"
"……."
There is no way a Crab would answer my questions, but somehow it eased up my mind a little bit.
'… Damnit if only I would have dated someone in my High-school days.'
But there is no point regretting it now, as the time which had already passed won't return back to me.
On the other hand, Aoi who supposedly should have gone to the bathroom was sitting in the resting lounge of the hotel while talking to someone on the phone.
"… Hey, what should I do⁉ Oh my god, I missed his answer because we were interrupted."
'You know, you don't have to call me every time for that… I am also busy with my work."
Even though Sho had an expressionless face all the time, I wonder if he thought about it seriously. I really wanted to ask him for a reply, but I lacked the courage to do it.
Mizuki sighed on the other end of the phone, and she said back to me,
 "Don't say that!"
I tried my best too, you know… Though I agree the timing was a bit off and the mood was also awkward, and then those caretakers suddenly knocked on our door."
You're right, but I think it's too soon."
"I told you I really loved him, and I couldn't bottle up those feelings inside me anymore."
"So you rushed it instead and now here are the consequences of your foolishness Aoi."
"Well…"
"When you are with me you are always attentive about the things happening around you and make sure that you wouldn't do something embarrassing… Why did you become sloppy all of a sudden?"
"Well, that's what I want to know as well."
"I'm the one who's asking the question here to you, seriously this girl."
"Ugh…"
Hearing my best friends' words I slumped down on the sofa in defeat. It was indeed true that I was really careless and defenseless in front of Sho… Maybe it is because we have known each other since we were toddlers and I feel safe around him?"
Mizuki : 'However, Sho-kun is likely also considerate towards Aoi and also cares about her a lot, that's all I know after hearing Aoi. He's a childhood friend and they have known each other for a very very long time. Should I suggest that thing…?'
"… Tell me Mizuki, what should I do?"
I asked her in a weak and defeated voice, I was really getting tired every passing second just thinking about it.
But what Mizuki said to me baffled me because I couldn't believe that such a pure and untainted girl would suggest something like that.
"You've known him since you were kids right? So, childhood friends huh…"
"… Yeah."
"I've heard from my brother that men are surprisingly simple, so I think you should… you know —do it."
"Ehh?? Just what did you say?"
"Don't complain! I can't think of anything else right now."
"….."
"Anyway, that's all I can say."
"Okay."
"Well then see you later. Buy me a drink sometime, okay?"
"Sure."
The phone call was cut off with three beeps and I was quickly brought back to reality.
'What should I do?'
The phone in my hand vibrates because of an incoming notification.


When I looked at the screen, there was a message from Sho saying,「 It's about time for the fireworks festival… Come back soon. 」
_____________________________________
TL & ED : Zenon #4120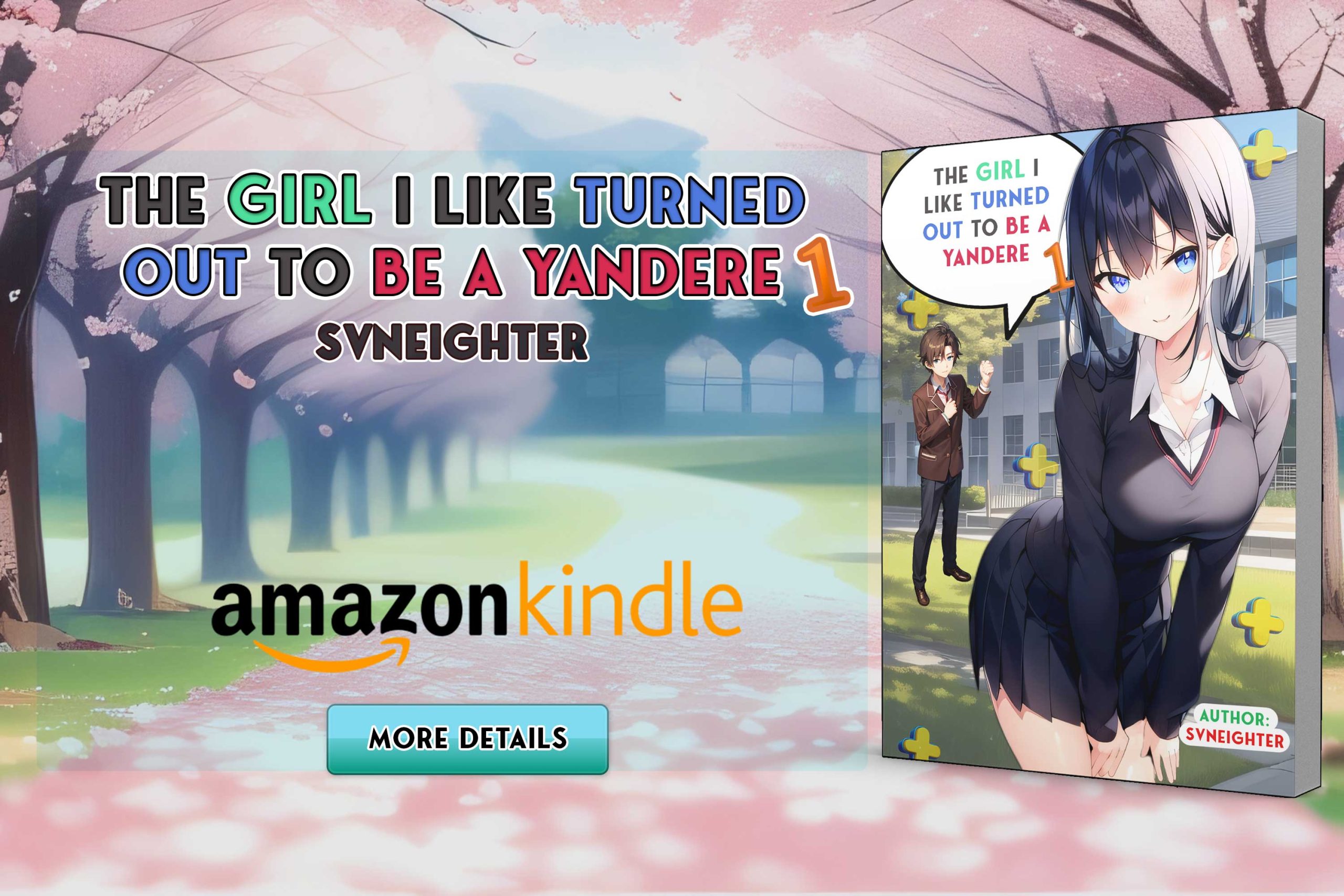 Comments for chapter "Chapter 19"
COMMENTS