When I asked my Sensei who was in her thirties to let me take responsibility for my actions, she brought me a marriage registration~ - Chapter 55 - Family Service ①
"Recently, it seems that Minato-nii is only paying attention to Yumi-nee, and not to me," said the young girl, pouting and crossing her arms on the sofa as she stared at me.
"……Eh?"
It was November 8th, Sunday, and I was playing around on my phone in the living room.
"Yumi-nee is also important to you, but please pay attention to me sometimes too, Minato-nii. Shiina thinks it's not good to only pay attention to your girlfriend."
"Wh—what are you talking about… of course, a high school boy and a female teacher… it's a crime… we have to do something about it quickly!"
Shiina's baseless statement made Kaede react first. She was currently washing dishes.
Fortunately, it didn't crack.
"Well, let's stop making our own assumptions. We're in a relationship that is under the law."
"Is that so?"
"Yeah. It's obvious. Even if we're found out, we can't do anything to make it worse."
"As expected of Minato-nii. A loser among losers. A king of losers. Shiina is relieved."
"…Ugh, thanks for the compliment. Though I'm not happy at all."
Am I being praised or insulted… no, there's no mistaking it, I'm being made fun of.
I sat up and leaned my back on the sofa. I hugged Shiina and made her sit on my lap.
Regardless of Shiina's intentions, it was true that I had been paying less attention to her lately. I lowered my head and said,
"Shiina, is there something you want me to do for you?"
"There is!"
Shi-chan excitedly turned her head towards me and smiled brightly while raising her index finger as she continued.
"Well, it's called family service."
"Family service?"
"Yes, a true father should spend the weekends doing things for his family."
"Since when did I become a father?"
"By the way, onee-chan is…"
Ignoring my point, Shii-chan looks at Kaede who was still in the kitchen. Suddenly, Kaede, who was now in the spotlight, jumped a little backwards and stopped washing dishes.
Kaede's cheeks turned bright red due to embarrassment as she understood what Shii-chan wanted to say as she shyly said,
"Hey, stop it, Shii-chan! I'm still in junior high, you know. Well, I might look like an adult to Shi-chan, but…"
"Onee-chan will be acting as a 'Pet' this time."
"Hey!"
It wasn't the role I thought she would be given, she suddenly lost her smile and raised her voice in a dark and sharp tone.
"What did I do to become a pet? If Mii-kun is the father, then, shouldn't I be something normal as well."
"I'm really sorry, onee-chan. This is the true nature of things."
"I can't accept it, and how is it natural!"
"You're so noisy, now go shoo-shoo."
"And I won't be a dog for god's sake! I wish I were at least a cat!"
As Kaede protested when she was given such an embarrassing role, Shii-chan turned her gaze back to me again.
"In any case, let's begin the 'Family Service' role play now."
Shii-chan looked at me with upturned eyes and pleaded. Well, I don't have any plans today in particular so I guess I will go along with her little antics.
Let's follow her little selfishness, and it's been a while since I played with her.
"Is there somewhere you want to go?"
"Yes, but first, we have to assign roles to everyone."
"Sure…?"
"Minato-nii is acting as the 'father'. Shiina as a 'daughter' and onee-chan as a 'pet'."
"I don't understand the need for it, but in that case, can't Kaede be a 'mother'?"
—Crash!
As I suggest with a half-baffled expression, the sound of a plate breaking echoes from the kitchen.
When I looked at the source, Kaede was wiping the water off a plate (although she doesn't have one) and was frozen in place like a statue.
I can't confirm whether she was hurt or not from this position, but probably the plate fell on the floor.
"I-Is everything okay? Kaede. Are you injured or something──"
"I-I'm fine… Y-You know, Mii-kun is a lolicon. T-To want to make a middle schooler like me, a 'mother', it's crazy. I… I'm not… shaken or anything."
"You are clearly misunderstanding everything here! Did you listen to the flow of the conversation?"
"Mii-kun is talking about making me a 'mother', right? I understand."
Kaede was behaving blatantly abnormal while sweating profusely, like a waterfall.
Really, is she truly understanding?
In short, we were talking about assigning roles in a game, but now it seems that Kaede misunderstood the intention why I appealed to give her that role.
Shii-chan then said, "Minato-nii, you're tricking onee-chan again… you're a bad person."
"Tricking… no, I didn't intend to," I replied while denying her false accusations.
Shii-chan glared at me with half-open eyes, and then stood up from my lap.
"Well then. I think it's time. Minato-nii, please go to the entrance."
"Entrance? Why?"
Without any warning, Shii-chan ordered me to go to the entrance. The doorbell didn't ring, so I wondered what was going on.
As I was tilting my head in confusion, the doorbell suddenly rang signifying that someone was on the other side of the door..
"See, I told you right?" Shi-chan said confidently.
"Wait, what's happening…?"
Shii-chan puffed her cheeks as though she did something noteworthy, can this little girl predict the future?
Anyways, I can't ignore the visitor who rang our doorbell.
I'll ask Shii-chan later how she was able to notice that there was a visitor, but for now, let's head to the entrance.
Without knowing the identity of the visitor, I headed to the entrance.
I stepped on the heel of my shoe and pushed the door knob. 
And the person on the other side of the door was—
"Yahoo Minato. I'm here~♡' 
"Eh… Shinozuka-san?"
☆☆☆☆☆☆
TL : Zenon#4120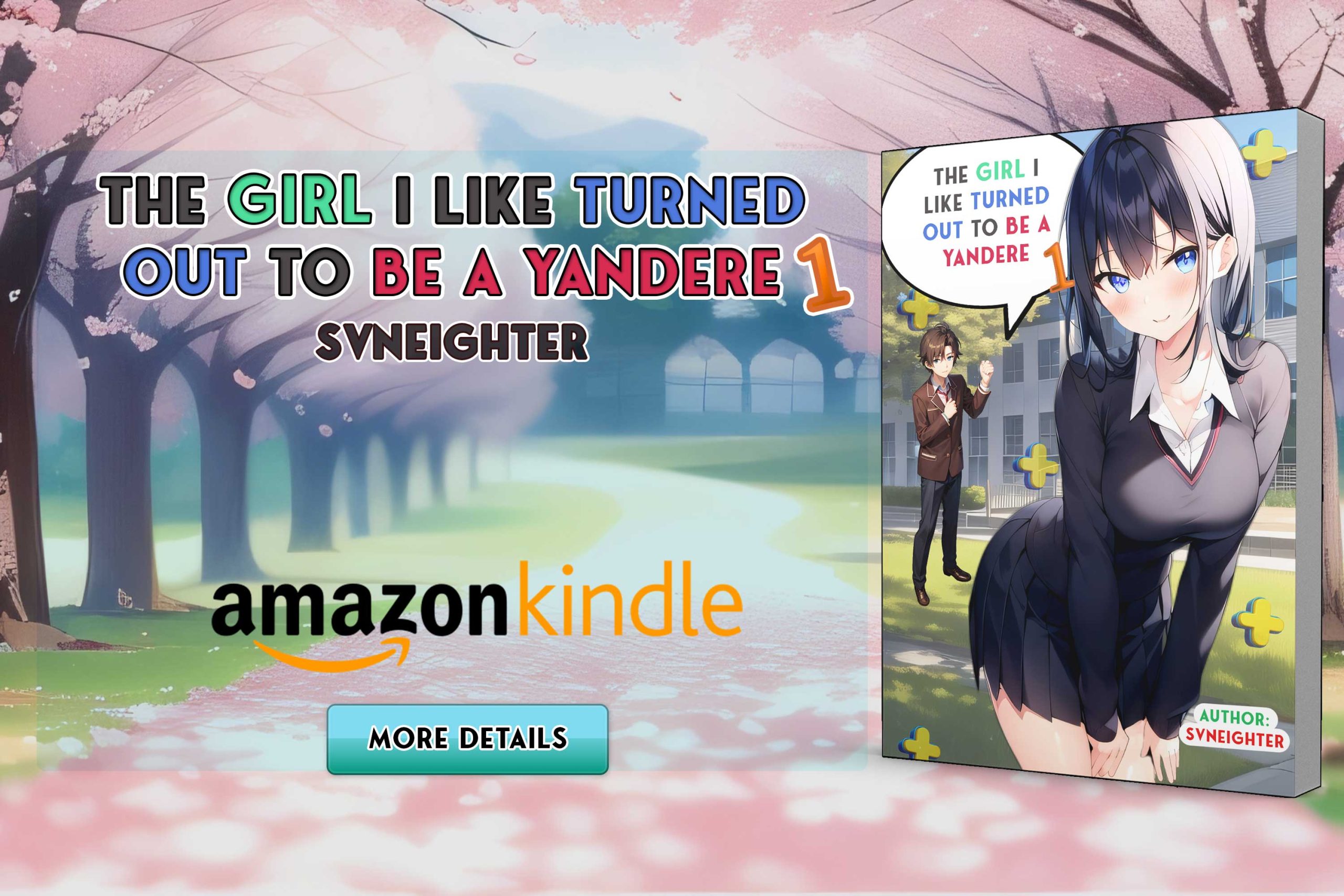 Comments for chapter "Chapter 55 - Family Service ①"
COMMENTS