We are pretending....right? - Chapter 16- Idiot Ryuu!
Despite her brother generally being nonchalant and trying to get on her nerves more often, she knows in actuality he is really protective of her. The proof was when he punched a guy right square in his face whom he caught stalking Sumire.
It goes without saying that when he would find a strange guy whom he has never seen Sumire with before, more so when she was alone in the place…the scene would get chaotic.
Sumire was prepared to come in between if her brother acts rude to Sou since it was she who invited him on her own initiative and Sou has done nothing to her, worth being treated disrespectfully.
But the first thing her brother uttered after seeing Sou was…
"Sou-nii….?"
"Eh?"
It was not Sou who exclaimed who should have since someone randomly regarding him in such a manner would surely make anyone surprised. It was rather Sumire who voiced out such weird sounds hearing her brother who seemed more shocked rather than suspicious which would have been the natural reaction at this point.
The disbelief on his face signified he wasn't expecting to see Sou here…but the question was, how the heck did Ryuuske know Sou in the first place? And watching Sou'a unchanged reaction it seemed it was not one-sided knowledge of the other's identity rather both of them knew each other.
"You know him Ryuu?"
"It's more like we just met once before Sumire-san."
Sou suddenly stepped up, bringing her attention back to him as Sou clarified the situation.
"I had a game with him and his friends one of those evenings and got to know each other at that time. Right, Ryuuske-kun?"
Sumire tilted her head at his tone which made Ryuuske flustered as he mimicked like a bird, "Right…right. That's what happened!"
Sumire was utterly confused at this but she chose to ask Ryuuske later on. For now, she sighed in relief that no event transpired in this accidental meet-up of her brother and Sou.
It was rather surprising for someone as quirky and moody as Ryuuske to actually make a friend out of strangers but Sumire was by no means unhappy about this development.
"Okay then, Sumire-san. I will be off."
Sou took his bag from the couch before he passed by Ryuuske and walked toward the entrance. Sumire soon followed him to bid farewell.
While exchanging his shoes, Sou spoke in a warm tone extending his gratitude.
"Thanks for inviting me Sumire-san. You don't know how much I enjoyed myself today."
Flustered Sumire shook her head and rebuked his statement with her own thanks, "More like I should be thanking you for preparing such memorable lunch. Generally, when I eat alone whatever food I have on my plate, I found everything mostly tasteless. With you… I had a different experience today."
What Sumire said, she meant it. She never says anything since she knows her mother's work was important to keep the family stable and her brother always seemed out of the house after school since he wants to escape the place for some reason. Sumire never complains but she indeed feels lonely at times. Mostly at the dining table when she has no one to share the meal with.
Today, she felt enjoying her time in Sou's company. She never even once glanced at the clock which she usually does in anticipation. Sumire didn't even realize when so much time went by. She was just…too happy that Sou came over today.
Without even her voicing it out Sou understood her feelings with a gentle smile he placed a hand over her head bringing Sumire out of her daze before she heard his gentle words bringing serenity to her somewhat heightened beats.
"It's okay, Sumire. You don't have to thank me for something like this. If anything I would like to accompany you anytime you want so please feel free to make use of this boyfriend of yours."
Saying those words he smiled at her before turning on his heel and walking out of the house.
Sumire remained still at her spot for some moments, feeling the lingering warmth over her head before with a beaming smile she also turned to walk back in, only to get startled upon seeing Ryuuske with his arms crossed and staring at her with a meaningful look.
"Boyfriend heh…"
Sumire blushed and glared at her brother but her cute crimson fluffy cheeks made her seem like some adorable small creature. She looked anything but threatening at the moment.
Sumire tried to intimidate her brother…she really did, but his widening grin was a totally awful play which made her even more embarrassed before she darted off to her room.
"Idiot Ryuu!! I will kill you if you say a word to Mom!"
Seeing his flustered sister Ryuuske laughed out loud. But aside from jokes, he was really happy about something.
And that happiness stems from the fact that the person whom Ryuuske met after so long finally has formed a relationship with his sister. But the weird part remained in Sumire's oblivious behavior which said she really didn't recognize Sou at all.
Feeling caught up in confusion Ryuuske was left with no option but to meet the person in question himself.
"I hope you have your old number still working Sou-nii…"
******
A/N: – Drop a comment~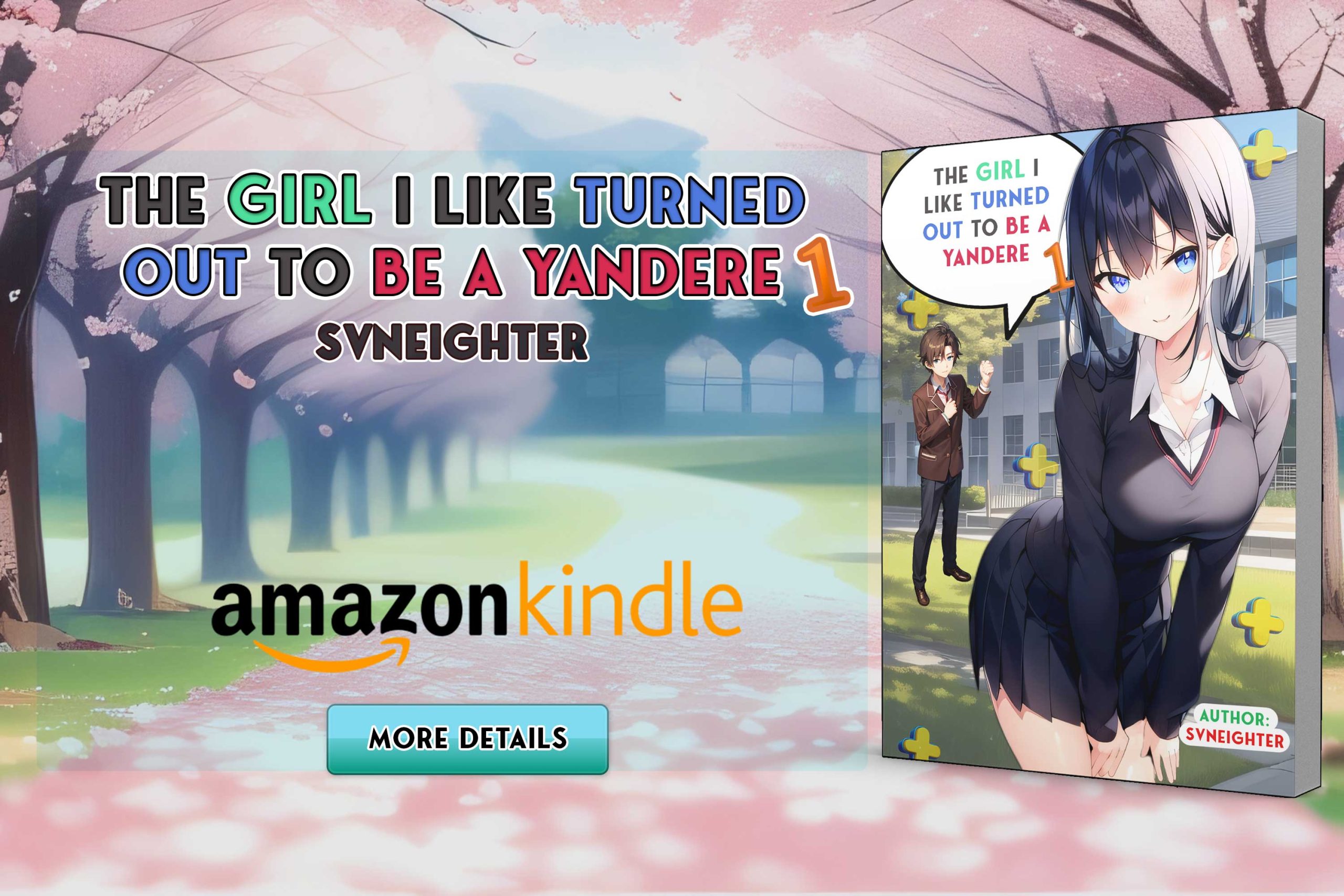 Comments for chapter "Chapter 16- Idiot Ryuu! "
COMMENTS