The Strongest Abandoned Woman of Immortal Cultivation - Chapter 40: Superb Savviness
Yu Shi suddenly lost his heart and screamed like crazy: "You killed my son, I want you to die! "She is a foundation-building monk from the pill pile, and her comprehensive combat effectiveness has never been stronger than Yu Youwei. After all, the realm is there, and Yu Youwei was caught off guard and asked her to pinch it.
"Mother, let go! "
Just as Yu Youwei was about to make a move, Ning Baixia rushed in and pulled her mother away, and said loudly: "Younger brothers and sisters will not hurt the fourth brother, mother, don't worry, let's see what the ancestors say. "
Unexpectedly, Ice Cube would trust her, and Yu Youwei's anger towards her dissipated. She rubbed the fuchsia finger marks on her neck, got out of bed with a strong support, and sat down in a chair by the window to relax.
Yu's preconceived idea was that Yu Youwei had moved her hands and feet on her young son, and she was pulled away by her third son and cursed bitterly: "If Mo Fei has an accident, you don't want to live alone! "
The ancestor of the Ning family roared angrily: "Xia'er, what kind of crazy is your mother? Get her out of here quickly, don't make trouble! "Then the old man looked at Yu Youwei with a radiant face and said, "Mo Fei's daughter-in-law, what the hell is going on?" "
Yu Youwei had already decided that she would naturally not answer, and she was so anxious that the ancestor of the Ning family scratched her ears and her head.
Ning Baixia reminded: "The younger brothers and sisters are settled, ancestor, how is the fourth brother? "
"Mo Fei had an early attack of cold poison last night,"
"The fourth younger sister is a fire attribute, and her strength is not weak. She is with the fourth younger brother, cough. "After coughing slightly embarrassedly, Ning Baixia continued: "Suppressing the cold poison in the fourth brother's body will not be too difficult for her, right?" "
"It's not just suppression, it's the removal of part of the cold poison. "
"Impossible! "
"Asshole, dare to doubt the words of the ancestors! "The ancestor of the Ning family blew his beard and stared pretending to be angry, but the smile in his eyes betrayed him. Seeing the shocked expression of the most proud grandson, he laughed loudly: "Mo Fei's daughter-in-law's daughter-in-law's understanding is superb! Xiaoxiaoer, Ren you are also a genius of Tianzong, you are still a bit less savvy than her! "
Ning Baixia didn't like to hear this, and all the Ning family members didn't like to hear it. After learning that Yu Youwei refined the thunder crystal and introduced it into Ning Mofei's body to use the thunder attribute energy to remove cold poison, everyone couldn't find a reason to refute it, and they were speechless.
With the cold poison brought by Ning Mofei's fetus, the elders of the Ning family and the Xianchen Faction racked their brains to remove the cold poison for him, but they could only rely on the profound magic power to forcibly suppress the cold poison in Dantian. Most people don't dare to think about this method used by Yu Youwei. At a critical moment, she not only thought of it, but did it boldly, and it succeeded. Even Ning Baixia, who had her eyes above the top, couldn't help but be convinced.
After giving the fourth brother a pulse check, Ning Baixia asked puzzledly: "Mo Fei's cold poison has attacked early. Why is his state better now than before? "
"This is why the old man is puzzled. "The ancestor of the Ning family cast her fiery eyes on Yu Youwei's face, and said suspiciously: "The most incredible thing is that every time Mo Fei has a cold attack, even if he is treated in time, the damage to his heart and brain is quite serious. This time, the situation is reversed. . "
Ning Guodong and his brothers, who heard the news, took turns to check Ning Mofei's body, and they were all surprised.
After Yu Youwei's pranayama was over, she opened her eyes and met the scorching gaze of the Ning family, feeling a little annoyed: "If you think I hurt Ning Mofei by acting without authorization, I have to say I'm sorry. But no one told me about Mo Fei's situation. I can only treat a dead horse as a living horse doctor. Mo Fei can't blame me for doing this. "
"Blame you, who can blame you? "Ning Guodong said inexplicably.
Ning Baixia grabbed the conversation and said, "Younger brothers and sisters, my mother fainted for a while and said nonsense, don't worry about it. Let's talk about what happened to the fourth brother, right? "
Rao Yu Youwei was alert and wise, and she was also a little confused at this time: "Mo Fei's cold poison attacks early, what else can it be? "
The ancestor of the Ning family poked away both his grandson and great-grandson, and said eagerly: "Get out of the way and let the old man ask. "
After the ancestors of the Ning family chose the key points to make it clear, Yu Youwei understood, thought for a while, and said, "It may have something to do with the fire flower that I gave Mo Feisheng a pruning stick in advance. "
In the Ning family's alchemy family, the masters of the Ning family only learn alchemy as long as they are the first to learn fire attributes. Even if Ning Baixia is obsessed with cultivation, he has worked hard on the alchemy path, so there is no need for Yu Youwei to elaborate on the medicinal effects of fire attributes. Flower, they all quickly wanted to understand the reason. It's just that everyone is curious about why she thought of using fire as a flower.
Yu Youwei talked nonsense: "The "Illustrated Book of Elixir" that Mo Fei took out from the study said about the medicinal effects of the fire flower. It just so happened that I picked a fire flower in the medicine garden today. His cold attack almost turned into an ice sculpture. I was afraid that he would not be able to survive the arrival of his ancestors, so I used it for him. Fortunately, nothing bad happened. "
"Wonderful! Poison is well used and is also a life-saving medicine. "The ancestor of the Ning family high-fives and praised.
When it came to the word "medicine", Yu Youwei's small heart couldn't help pounding. At the same time, it is also strange that the little white bear used what methods to cover up the breath of the elixir hidden under the bed?
The Ning family masters didn't see Yu Youwei's abnormality. Ning Guodong laughed happily: "The best thing is to think of introducing Lei Jing Refining and refining into Mo Fei's body to remove the cold poison. This is more effective than using our strength to remove the cold poison." "
Ning Baixia looked at Yu Youwei with brilliant eyes and said, "It is estimated that none of us can use this method. While the younger brothers and sisters use the thunder crystal energy to remove the cold poison, they also use the wood attribute mana to repair the muscles and veins of the fourth brother. Otherwise, when the thunder crystal energy clears the cold poison, it will also destroy the muscles and veins of the fourth brother. "
"That's right! "The ancestor of the Ning family slapped his palms and laughed loudly: ""
Ning Jiuye said in disbelief: "This is impossible, right? Even if Mo Fei's daughter-in-law can use her mind for multiple purposes, even if her talent is against the sky, the days of cultivating wood-based exercises will be short. Will that little mana be enough to repair the muscles and veins that have been destroyed by the energy of Thunder Crystal? "
"My mana alone didn't work, so I took some pills. "After all, the fact that she carried that kind of multi-elixir with her is not easy to explain. Just now, she mentioned that the fire flower was also fooled by picking it in the medicine garden. Without wanting to say more, Yu Youwei hurriedly changed the subject: "I feel that the cold poison of Mofidantian can regenerate, and it is a bit troublesome to completely remove it. "
"It's more than a little troublesome. " Ning Guodong said with a wry smile, and swallowed the words "no hope at all" later.
Ning Baixia's eyes lit up: "Younger brothers and sisters think it is possible to completely remove the cold poison in the fourth brother's body? "
Yu Youwei said with uncertainty: "After I applied the power, I sensed that he was the root of the fire spirit. I practiced the fire attribute technique and cooperated with the cold crystal to clean up the cold poison. There should be hope for a radical cure. Well, also, I think he has been in the fire attribute environment for a long time, which is also helpful for suppressing cold poison. "
"That's why you encouraged Mo Fei to learn alchemy? Is it because he is not interested in staying in the fire attribute environment for too long? "The ancestor of the Ning family smiled with relief: "Fortunately, Mo Fei married you as his wife, and he wanted to be ahead of him in everything." "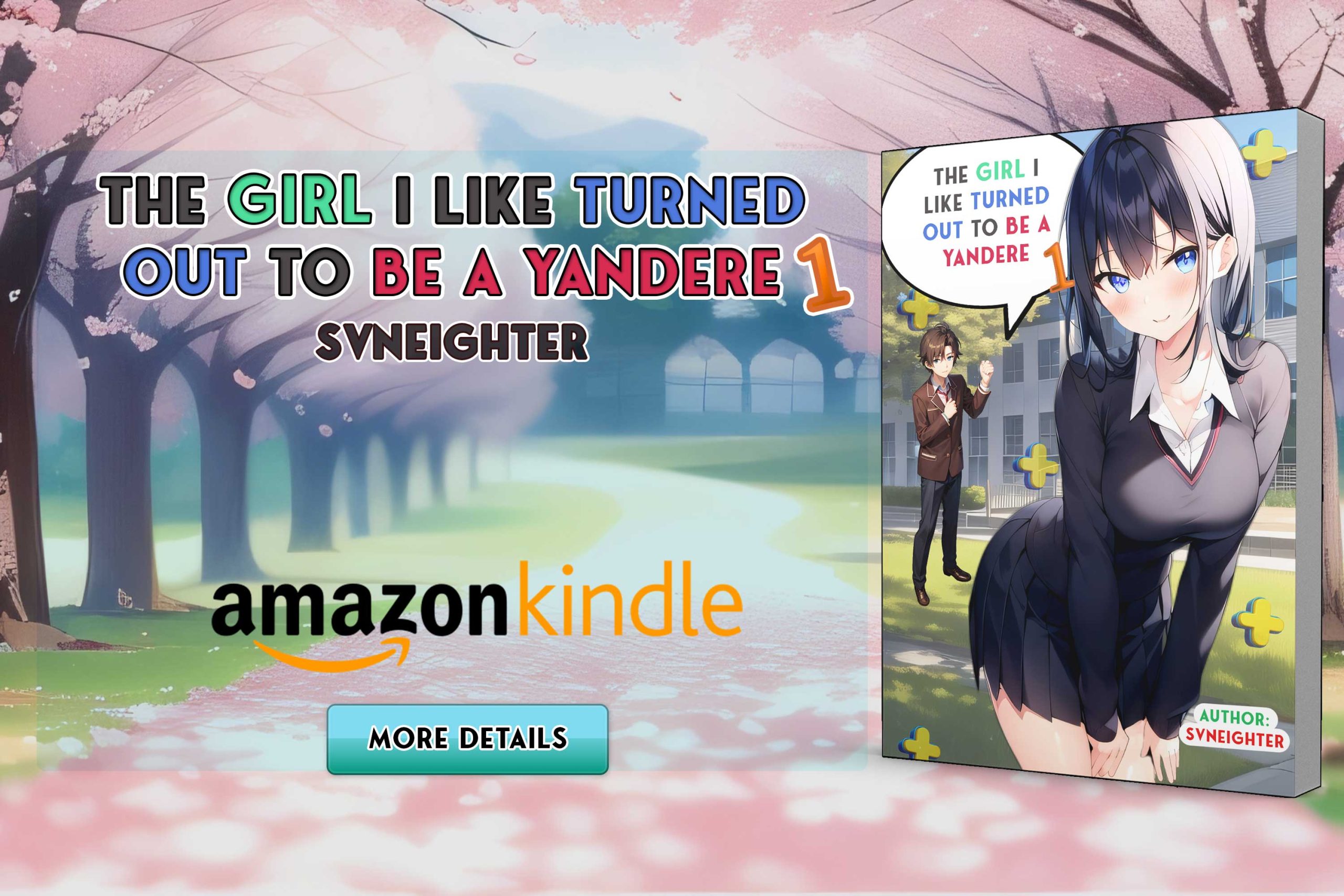 Comments for chapter "Chapter 40: Superb Savviness"
COMMENTS