The Deeds Of An Extremely Arrogant Villain Aristocrat - 63 - Various Mishaps
---
Chapter 63: Various Mishaps
---
"Recently, it's clear that many have switched allegiance to the noble faction. A little investigation made it obvious. At the center of it all are you and Lord Gilbert."
"…"
"For me—no, I rather felt like you had no intention of hiding it. I took it as a form of 'provocation.' A challenge saying, 'If you can stop me, then try.'"
"…Kuku."
At that moment, Claude's demeanor changed.
"Really, it's a bad habit of mine."
Porupon, sensing this sharply, remained poised without letting his plastered smile falter even a bit, while Edmund was visibly unsettled.
"I understand all too well in my head that such schemes should be carried out in the darkest secrecy."
"…"
Porupon heightened his vigilance even more. Just now, Claude had admitted to employing some sort of scheme. Admitting this fact to him, who was the second prince, should ostensibly be a clear disadvantage for Claude.
However, he admitted it without any hesitation. What this implied was that there was 'no problem at all.' In the worst-case scenario, even the possibility of losing his own life here entered Porupon's thoughts.
Edmund also understood that their lives were on thin ice, but his thought process was becoming disordered due to worsening stomach pain.
"But, it's just not in my nature. Why should I, of all people, have to skulk around worrying about being seen by others? There's no reason for that. —I should just crush them head-on."
It became immediately clear that this statement was not a bluff. That clarity made it all the more terrifying.
Porupon quietly thought that the person standing in front of him was indeed "Luke's" father and wielded enough power to influence the state.
"…Do you intend to become the king?"
He asked again, feeling something close to certainty.
However—
"I won't be the one to become king. —It's Luke."
"…!"
"…!!"
Porupon's expression, which had never faltered until now, slightly crumbled.
Edmund almost let out a voice, but swallowed it just in time. Nothing he could do about it now. Further thinking was pointless.
Having reached this truth, Edmund completely abandoned his train of thought and began to consider something entirely different.
If he could get out of this alive, he'd eat whatever he wanted tonight, he thought.
"Wow, Alice. You look beautiful."
"How unpleasant. Would you disappear from my sight?"
"Come on, Alice… consider the place."
Yolande, the eldest son of the Lonsdale family and Alice's brother, had appeared at the party venue. It was inevitable that he, who had rapidly risen to the position of Deputy Commander of the Second Mage Division, would attract attention.
Nevertheless, Alice showed her discomfort without caring. Mia chided her.
"Today, there's someone I'd like to introduce to Luke, but… where's Luke?"
"…"
At Yolande's words, Alice and Mia's gaze shifted. Hidden behind him, a girl with lustrous purple hair—Citrica—was peeping out timidly.
"Hmm, seems like he's not here. Well, let's talk when we meet him later. —First, let me introduce her to you two."
"…Huh? Before that, you are Citrica, right?"
"Eh, ah… h-hello… Alice."
"Oh, you know each other?"
"No, but we attend the same school. Luke doesn't remember people he's not interested in, so I make it a point to remember them. You never know when it might be necessary."
"…"
Citrica thought quietly to herself.
(How unfortunate…)
Certainly, she had facilitated the attack. However, when weighing her family against an unfamiliar high-ranking noble, she chose her family.
(Oh no… Alice is scary as usual, but Mia is even worse!! My intuition is screaming danger!! She's staring intensely!! If she finds out about me—)
Just then.
Yolande keenly sensed Citrica's inner turmoil and let out a faint sneer. It was both malicious and innocent, like a child who had found a new toy.
"Actually, she's the one who facilitated the raid incident."
Yolande could easily imagine the kind of situation his statement would bring about. Mia, the girl who was deeply infatuated with Luke to an extent that surpassed mere affection. That's why he knew things could spiral out of control, but he believed he could stop it with his magic. 
However—
"Alright, Mia, just calm do—eh?"
What happened next was beyond Yolande's expectations.
It was Alice who lost control. His sister, who was always as calm as ice, this time unleashed her magic without any hesitation or concealment of her murderous intent.
Although he was adept at understanding and manipulating the minds of others, he couldn't grasp her twisted emotions when it involved Luke.
"Alice, wait—"
It was a quiet night.
If Luke suddenly looked up at the sky, the stars that he usually wouldn't give a second thought appeared beautiful to him.
Maybe that indicated how fed up he was with dealing with the troublesome nobles.
"I'm sorry… Luke. For calling you out so suddenly."
"…"
It would've been nice just to gaze around if the person before him wasn't present— but fate wouldn't allow that luxury.
(Really… it's rare to see someone so bad at hiding things.)
Through Alfred, Luke had learned that Abel had come to see him. Initially, he intended to send Abel away, but something nagged at him. So he decided to at least show his face.
When he did, he saw an Abel who was clearly different than usual. It piqued Luke's interest, even if just a little.
"So, how far are we planning to walk? We've come to quite a deserted place."
"…Yeah, that's right."
Turning around, Abel's face seemed as usual, but it also looked muddled with various emotions.
"Luke, may I ask you something?"
"What is it?"
"If you had two people you wanted to save… but you could only save one, what would you do?"
"…Kuku."
Hearing Abel's words, Luke broke into a quiet smile.
"That's an incredibly foolish question, Abel."
"… Eh?"
"Your premise is flawed from the start. There's no situation where I would be limited in my choices."
Abel thought to himself.
The boy standing in front of him was indeed his complete opposite. No matter how much he trained, he was constantly reminded of the gap between him and his ideal; he couldn't even muster a shred of confidence.
Perhaps that's why— the boy before him looked so radiant.
"…Huh? Ah…"
The emotions that had welled up within him transformed into a single tear that ran down Abel's cheek. And then, as if a dam had burst, tears began to flow uncontrollably.
Even he couldn't clearly articulate why he was crying. Yet the tears wouldn't stop.
"…"
Abel had been confronted with the harsh reality that he couldn't save Lily, who had been abducted.
However, Luke was unaware of this.
(…Why did he start crying all of a sudden?)
Summoned out of nowhere during the party and only slightly intrigued, Luke followed Abel just to be met with an incomprehensible question and sudden tears.
Now, understanding was beyond reach. Between Abel and Luke, there existed a tremendous emotional gap.
"Luke."
"…What is it?"
Abel lifted his tear-streaked face and called out as if clinging to that significant light.
Luke felt a sense of unease towards this unknown entity but reluctantly responded.
"I no longer understand what's right… and what's wrong… not anymore…"
Abel knew he couldn't be like Luke.
He knew he couldn't save everyone.
Even now, they might be under surveillance, and Lily's life might be at risk.
Abel had neither the time nor the luxury left. Therefore—
"Luke… I want you to fight me."
Tears streaming down his face, Abel drew his sword.
No, he had no choice but to draw it—.
---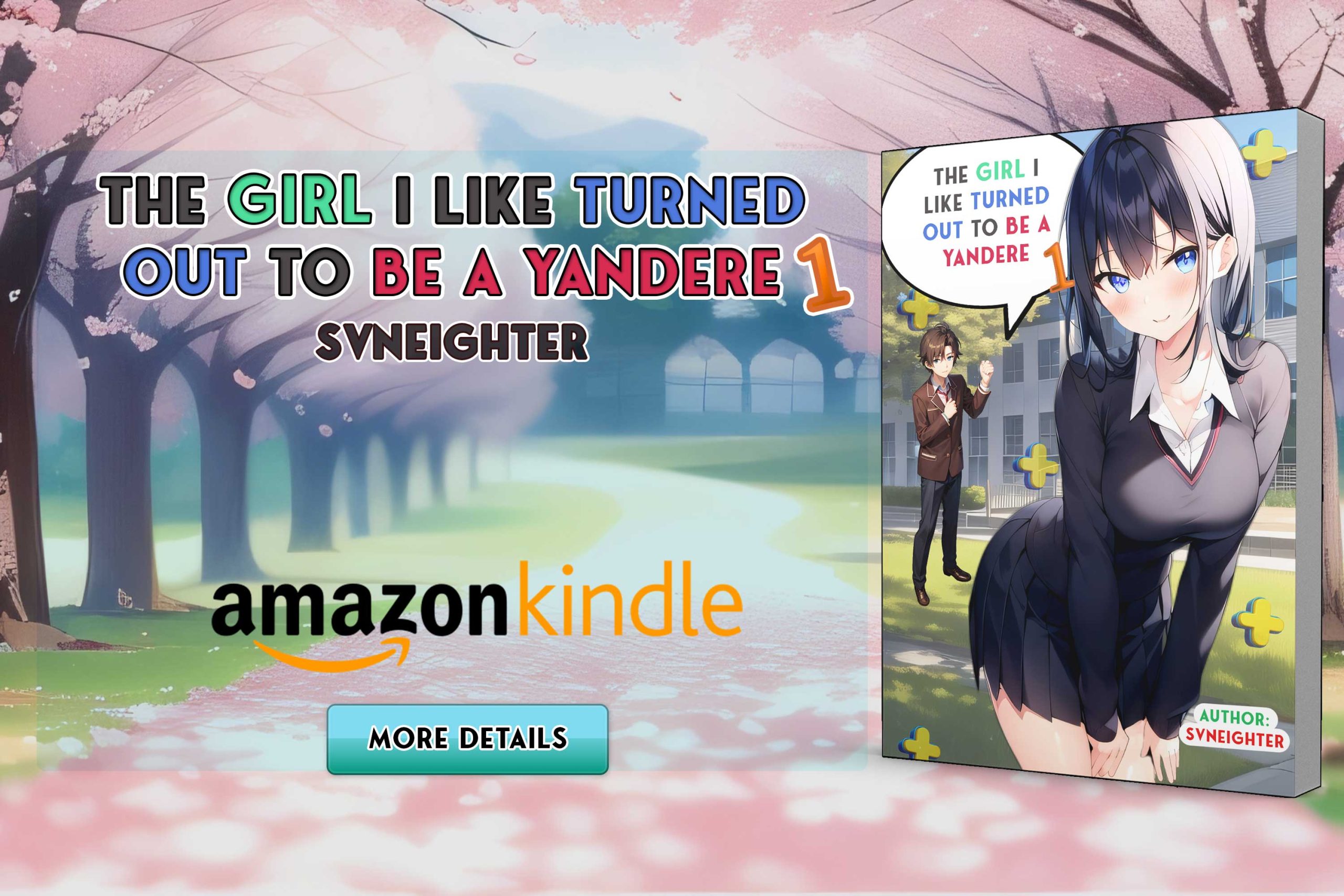 Comments for chapter "63 - Various Mishaps"
COMMENTS