The Case When Strange Things Started To Happen When I Reincarnated As A Guy Whose Life Ends After Attacking The Heroine - 26 - Declaration of Absolute Domination
"Please Rate this Novel 5★ in NovelUpdates!"
Click Here
---
Chapter 26: Declaration of Absolute Domination
---
On Saturday, Hisui comforted me.
On Sunday, Shirayuki informed me of the truth, and I graduated from being a virgin by offering myself to her.
"Hmm…"
On Monday morning, I experienced an incredibly fulfilling awakening.
It was the same yesterday morning, but today's awakening was refreshingly different from anything I had experienced before.
"Shirayuki…"
I couldn't help but whisper her name.
Afterwards, we didn't really do anything… We just stayed close together.
"It's not about whether we're dating or not. My mother and I need you to be with us. If you don't accept us, we'll disappear. That's all there is to it."
In a way, those were threatening words.
If I didn't accept them, it would be meaningless. She declared that they would disappear if I didn't try to understand them… and her eyes were serious at that moment. If I objected to their relationship, they would really disappear.
"…"
I laughed at that point, saying that's not possible, though.
For me now, knowing Shirayuki and Hisui's feelings, I sincerely think that it's good to be reborn… Although I am Arashi, Shirayuki showed me the way to be Touma.
"It's not about dating…"
I have been completely accepted and have come to terms with my situation… I can no longer escape from being enveloped in absolute love.
Shirayuki did say she would just disappear, but she also said she would surely entangle my heart and soul to prevent that from happening… I've already been caught.
"Hehe…"
Again, an unpleasant smile spilled out.
The events of yesterday were certainly a moment that changed everything for me, and a new relationship began between Shirayuki, me, and the others.
The outcome may have already been decided, but that's why I just want to indulge in this dreamlike time.
"…?"
I was lying in bed and spacing out when the intercom rang.
Even though I wondered who it was on such a morning, I immediately got up and headed to the door, thinking it might be her.
Without even checking through the peephole, I opened the door, and she was indeed there.
"Oh…good morning Touma-kun."
"… Good morning Shirayuki."
She was standing there in her school uniform.
Although we didn't make plans for her to come here today, my actions remained the same even with this sudden event.
"Shirayuki."
"Touma-kun♪♪"
I led her into my room, closed the door, and immediately embraced her.
We had done everything from kissing to having sex yesterday, so if I wanted to make this pleasant morning even more colorful, just holding her like this would be enough.
"… Wait a minute?"
"What's wrong?"
I noticed that Shirayuki was dressed differently than usual.
When I thought about what it could be, I remembered that it was time to switch to summer clothes this week.
"Come to think of it, it's time for a change of clothes… No matter what you wear, Shirayuki always looks good in it."
"Thank you. The story started moving in the winter, so I finally get to show you my summer clothes, Touma-kun♪"
"…"
"Touma-kun? You're crying…"
"I'm just moved."
"…Fufu♪"
I see… I'm living in a timeline where I couldn't see before.
Although it's true that the original work hasn't started yet, hearing that from Shirayuki, who knows everything, made me feel emotional and my heart became warm. 
When Shirayuki saw the tears that spilled out of my eyes, she chuckled and embraced my head with her ample bosom.
"There, there, you're so cute, Touma-kun."
"Shirayuki!!"
This feeling is really dangerous!
There's also the fact that I didn't do this kind of thing with a girl at all in my past life, but there's no need to hold back anymore since my partner is Shirayuki. I can even rub my face against these curves to my heart's content.
"…Oh, school! Sorry Shirayuki, I'll get ready right away."
However, since we're both students, we have to go to school. When we separated, Shirayuki let out a sad voice, but I started getting ready right away, feeling reluctant to leave. Afterwards, I finished getting ready and left the apartment with Shirayuki.
"Touma-kun, how about Friday night?"
"…"
I gulped.
It was because I had already made plans to stay overnight at Shirayuki's house, starting from Friday night – at a place called the 'Love Prison.'
"…I want to go."
"It's decided then. My mother is also looking forward to it, you know? Ufufu, the two of us will provide you with lots of hospitality. Of course, even on the bed, okay?"
"I told you it's too naughty for…"
"That's just the essence of Shirayuki Hououin and Hisui Hououin. Of course, we promise not only physical satisfaction but also emotional satisfaction. Don't think that it's okay to only receive, please make sure to give something back, okay? Touma-kun, all you have to do is give, we're happy with that."
Saying that, Shirayuki took my arm.
It's precisely because there's no one around that my super beautiful girlfriend leans on my overweight body. It's not like I care, and Shirayuki probably doesn't either, but I still have to consider my position at school and avoid doing this kind of thing in public.
"By the way, what is it?"
"What is what?"
With a meaningful smile, Shirayuki said,
"I know my mother won't take it easy on you because of me, because she knows that you haven't had much love from your parents in your previous life and in this world now, and that's where she's going to get her rage on, you know?"
"… why do you sound so scary?"
"That's just the way she is. I don't think she'll go that far, but I think she'll love you until you think of her as a real mother. It's an ambiguous boundary… just like a real mother, but not really. You'll probably get addicted to it."
Something's not right… 
Why do these words make me feel so scared, even though I know Shirayuki and Hisui don't intend to harm me… There's an indescribable fear that seems to color me completely.
"Touma-kun, have you noticed?"
"Huh?"
Shirayuki said, and I widened my eyes.
Looking up at me, she continued, 
"Even though I'm saying something scary, you seem happy right now, don't you?"
"… Eh?"
I touched her cheek.
I didn't realize that my cheeks had become loose and relaxed, but somehow I became aware that I was smiling.
"Even if we can't meet you, we've been watching you all along. That's why we know what you like and what you don't. And if I dare to say it, it's that we're a perfect match."
"Shirayuki…?"
She also placed her hand on my cheek.
"My mother and I want to love Touma-kun from the bottom of our hearts, until we dissolve into a mess… And you also want that. At this point, we're a perfect match, aren't we? It's like the S pole and N pole of a magnet. Once they stick together, they won't separate unless an external force is applied."
Isn't that wonderful? My heart jumped at those whispered words.
Scary… Am I scared? I don't know anymore… I want it from the bottom of my heart.
"…I want to be loved. By Shirayuki and Hisui… Forever."
"I understand. I'll love you… No, please let me love you?" 
She said with a smile.
At that moment, I felt something wrapping around my foot. It was shapeless, but I could feel it like a chain.
"…"
With a smack, I slapped both of my cheeks.
Shirayuki's surprised expression, with her eyes wide open, was amusing, but it was certain that the days of being loved by them gave me energy.
"Having the two of you by my side makes me want to work harder at exercise and all that!"
"Oh… does it create that kind of atmosphere? I see, I see."
Well, I wanted to create this kind of atmosphere, too.
"But you can do a lot of exercise, can't you? Do you remember what I said before?"
"…"
However, it seemed that I was still at the mercy of them. 
I was anxious about what would become of me from now on, but an even greater sense of excitement enveloped me.
---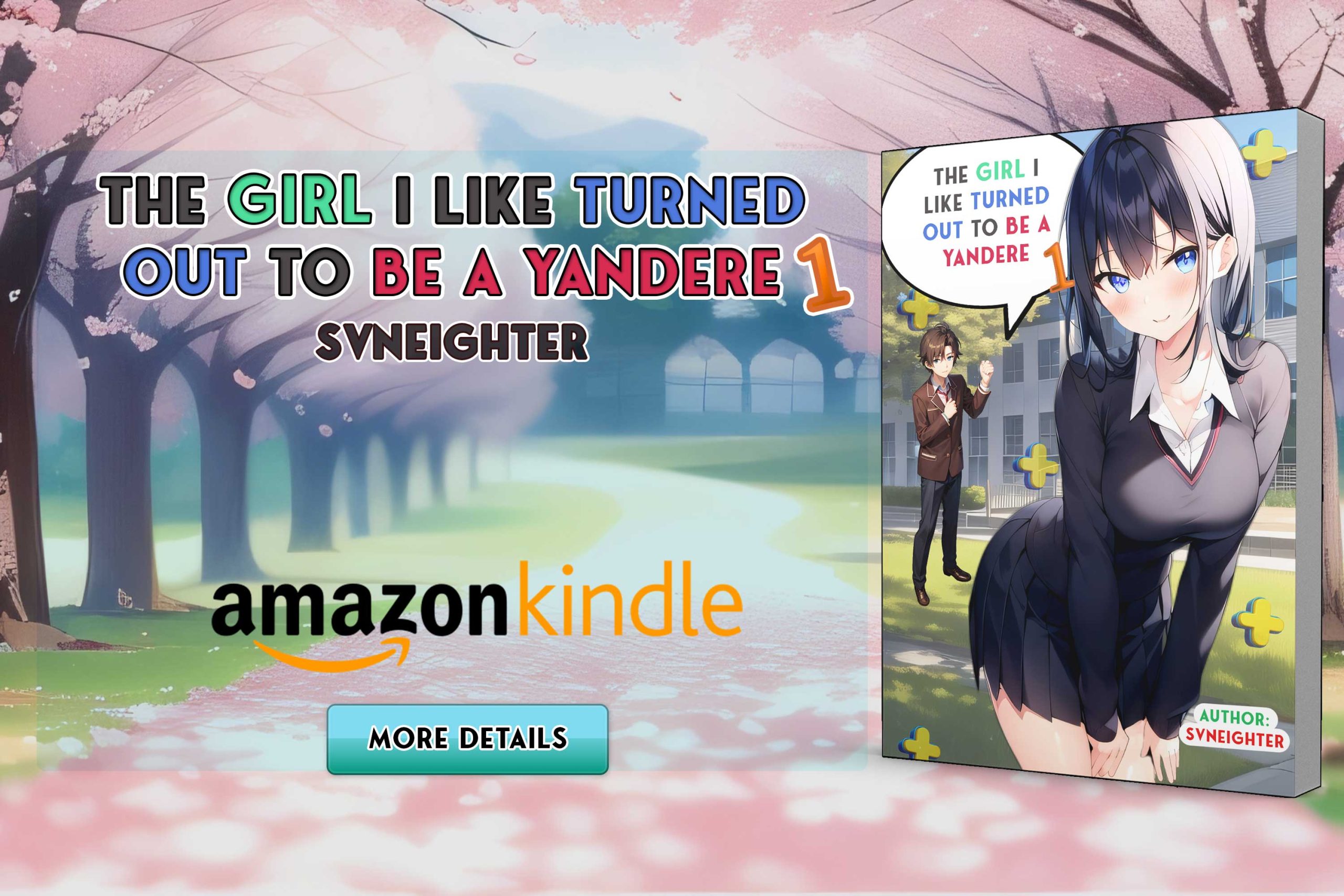 Comments for chapter "26 - Declaration of Absolute Domination"
COMMENTS