The Case About Two Sisters Becoming Extremely Obsessed With Me After I Saved Them - Chapter 49: Kanade's Visit to the Shinjo Family
Chapter 49: Kanade's Visit to the Shinjo Family - The only thing I can count on was a pumpkin helm
"Please Rate this Novel 5★ in NovelUpdates!"
Click Here
---
Chapter 49: Kanade's Visit to the Shinjo Family
---
After the closing ceremony, winter vacation comes. It is the same in all schools, and Kanade's high school was no exception. Unlike the winters she had in the past years, this year, Kanade had more things to look forward to during the break, which is not long, but is quite long.(E/N: It's not long, but long, basically it might be short for others but it might be long for her as she'll probably spend that time with you know who.)
"Kanade, are you sure you'll be okay on your own?"
"I'll be fine. I'll be off then!"
Kanade ran out of the house, as she couldn't contain her impetuous feelings anymore.
With her cute twin-tail hair swinging and her large breasts shaking as well, Kanade ran quickly to her destination. 
There was a good reason why Kanade left the house so energetically today.
"… Ah!"
She was walking around town with her phone in hand when she spotted the man she was looking for at the meeting place they talked about.
Kanade's heart was filled with excitement at seeing him again for the first time in several days. 
Kanade usually spends her time at school as a quiet young lady, but as soon as she found him, her quiet image sweeped with excitement.
"Brother!"
Yes, Kanade was meeting up with Hayato.
Hayato recognized Kanade's voice and looked at her. Then once he confirmed it was her, he responded by raising his hand. Despite the fact that it was just that, Kanade's heart overflowed with joy and she felt the urge to get closer to him as soon as possible.
"… Ah!"
Kanade, who was only looking at Hayato and was not on her feet, stumbled. Normally, she would have fallen on the hard concrete. However, Hayato came to her save.
"Aah… seriously, gotta watch your step, huh?"
"Uu… sorry brother."
Though she was sorry for bothering him, she was also very happy that he held her and their bodies touched. Her cheeks turned red when she saw Hayato smile wryly.
"It's nice to see you run up to me all cute and cuddly like that, but you've to be careful, you hurt yourself doing that."
"…Yes♪"
She loves the hand that strokes her head, and the word that comes out of his mouth "Good girl."
It is only natural that he is used to it because he has a girlfriend named Aina. 
Hayato's presence is so great for Kanade that she sees only him, to the extent that nothing else matters just because the target of his kindness is her.
So, why did Kanade meet up with Hayato today? It all started with a certain suggestion she had with his girlfriend. Aina and her were in contact, though not often. The topics of their conversation are exclusively about Hayato, and she really enjoys hearing what Aina has to say about him.
"By the way, Kanade-chan, when winter break starts, will you come over to our place?"
Such a proposal was made to Kanade.
Since an overnight stay was out of the question, Kanade could at least make a day trip there, and the proposal was a godsend for her. She would be able to see Aina again, and moreover, she would be able to be by Hayato's side.
"Please allow me to!!"
That's why Kanade instantly jumped at the suggestion.
And the man who was gonna go to pick her up was of course Hayato. At that point, Kanade's brain was so pink that she could not even think about how much she had imagined this day to come.
Kanade couldn't suppress her loose cheeks at the reality that Hayato, whom she hadn't seen in a long time, was by her side.
"… Ehehe."
"Did something make you happy?"
"I'm very happy to be here. I got to meet you, brother♪"
Kanade's cute smile expressed her heartfelt gratitude. Hayato was taken aback for a moment, but then scratched his cheek and chuckled.
"I'm glad too, because although we met like that, we are cousins who have never known about each other. When I think about it, it really was a fateful encounter."
"Yes, that's right. I don't remember that man so well that I don't even remember his face, but still, I guess I can thank him for being the cupid that led me to meet you, brother♪"
"What…?"
"Ehehe, it's nothing!"
Ahh, it's fun talking with Hayato, that's all Kanade really thought about.
The unstoppable desire to talk more, to get closer, to have an unreserved relationship that allows her to be more indulgent to her brother, floods from her heart and she can't stop it.
"Brother, umm… your hand."
"Ah right."
"Would you please hold me?" Needless to say, Kanade's hand was wrapped in a warm and large hand.
She looked at Hayato's face and he looked at Kanade as if he wondered if this was the right thing to do. Even though it was winter, her body was extremely hot, and her cheeks were dyed red, nevertheless she was really happy.
"… love you, brother."
Her murmur was too small to reach Hayato.
Still, having said that, her heart became aware of it again. As Kanade kept staring at Hayato's side profile as they walked, she knew that she was in love with the person with whom she was holding hands with right now.
[Hayato's POV] 
"… Ehehe♪"
Kanade, who was holding my hand, was also smiling the whole time.
When I tried to loosen my fingers a little, Kanade's grip on my hand tightened, and I felt her determination to never let go of it.
"Come on, let's go in."
"Yes!"
Still, I never thought the day would come when I would bring Kanade here.
She might be my cousin, but I have only recently met her and have not been in contact with her for that long. But seeing her so happy like this also makes me want to be there for her.
"… Must be what it feels like to have a sister, seriously."
Aina seems to like her a lot, and she said she feels the same way I do, saying she's also like their own little sister.
I took Kanade and opened the front door and went inside. Then Aina opened the door to the living room and peeked out.
"Welcome, Hayato-kun and Kanade-chan!"
"Sorry to bother you!"
With her head bowed, Kanade stepped into the Shinjo house.
Aina walked up to Kanade, who was wearing slippers, and hugged her.
"I wonder if it's been that long since then. Kanade-chan is ever so cute!"
"R-really?"
"Yes, yes! You think so too, right, Hayato-kun?"
"Yeah."
"…~~~!"
She looked down and smiled at me and Aina, embarrassed.
Then I went to the living room with them and as expected, Arisa was there too. Sakuna-san is the only one who wasn't there because she's away on work, so we'll have them meet another time.
"You must be Kanade-san, right? Nice to meet you, I'm Arisa."
"Nice to meet you! My name is Kanade!"
They greeted each other, Aina joined in and the conversation blossomed.
Still, it's a spectacular sight to see three beautiful girls of the same age together… yeah indeed, that might be what they call eye candy.
"I see. I guess I understand what Aina meant when she said you two were similar. Kanade-san, I think you and I will get along well."
"Really? But what do you mean by similar…"
"Fufu, I guess you'll have to figure that out by yourself in time."
"??"
With my back to the three of them, I sat down on the couch.
While Arisa was preparing juice and sweets, Aina was whispering something to Kanade. Which made her face blush red.
"What's up?"
"Fufu. Come on, Kanade-chan, fight on!"
"Y-yes! I, Kanade Doumoto, am ready!"
Huh, is she going to ride on some kind of giant robot?
As I was watching what she was going to do, Kanade then sat down next to me on the sofa. Then she said this,
"Umm… can brother spoil me today, a lot?"
"Do you want to be pampered?"
"Yes, I want to be pampered a lot. I want to be pampered by you, brother."
… She doesn't look like a pampered girl, but as I had just thought of her as a little sister, I couldn't help but nod my head when she said this to me.
"Please spoil me a lot, your sister."
"O-okay!"
I then hugged her tightly.
I thought it sounded a bit weird, but Kanade didn't seem to mind and leaned in closer to me. I was a little surprised to see her look somewhat ecstatic and to how I was stroking her head as if it was natural, but… that didn't stop me.
"… Fumyaa."
"Ahaha, Kanade-chan is like a cat. Okay, I'll spoil her too!"
And Aina joined the ranks of those who can pamper Kanade.
Kanade won't be able to stay here until the evening.
 I was a little relieved to see that Aina and Arisa seem to love Kanade a lot.
"Ah, by the way, my mother gave this to me. She said it was for everyone to enjoy."
"Wow! That's wonderful!"
"Thank you, Kanade-chan. Please give my best regards to your mother."
"Yes!"
Eels… Come to think of it, I have not been eating much lately. I guess maybe because I'm overindulging.
---
---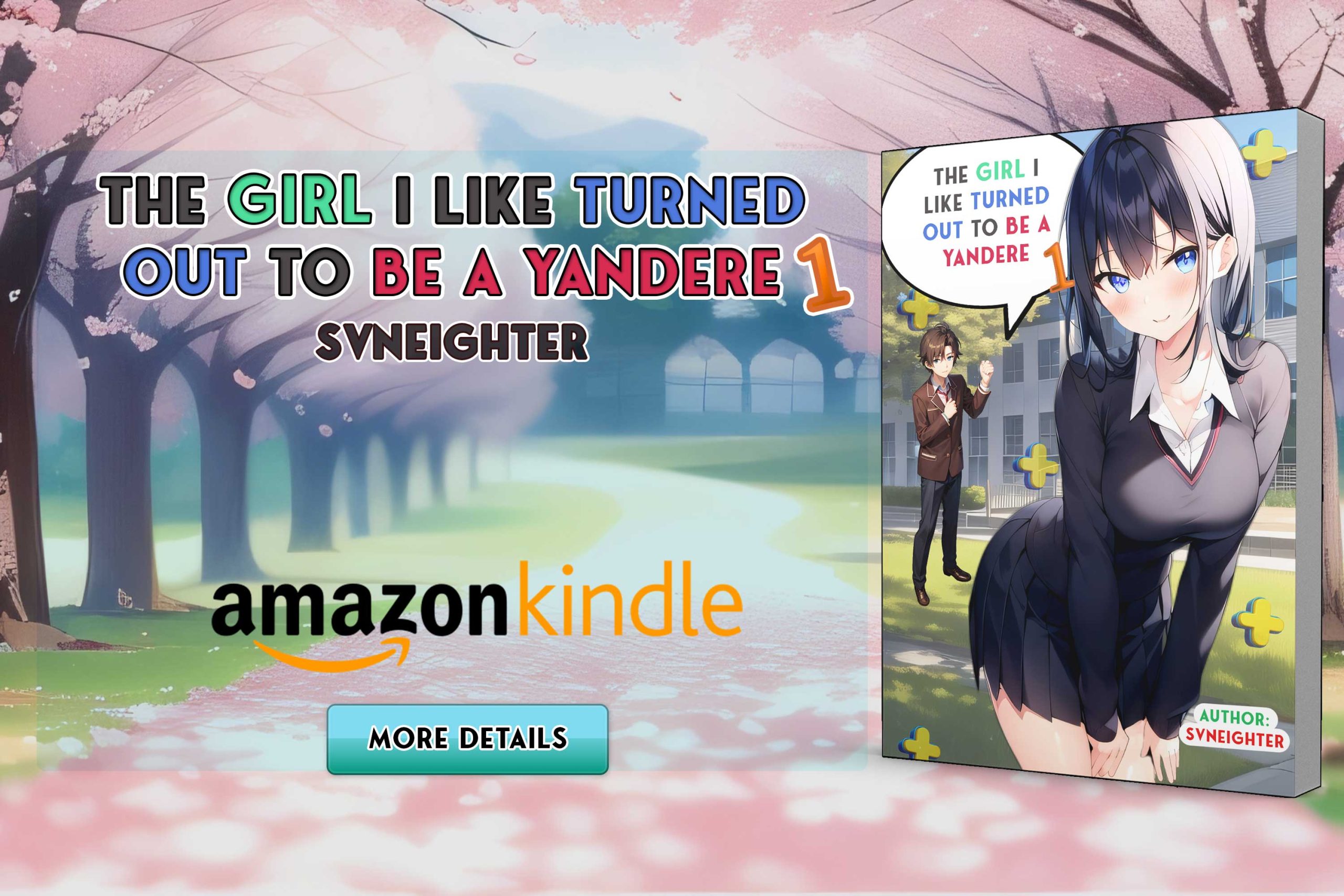 Comments for chapter "Chapter 49: Kanade's Visit to the Shinjo Family"
COMMENTS