Stuck as a Villain! - Chapter 68- Is it okay to have some for myself?
"Mm…."
With a soft groan, Seth scrunched his lids as his consciousness regained from a deep and comfortable sleep. Last he was able to sleep like this when he had Lara by his side.
Despite having such an anomaly named Anabelle in his embrace last night, Seth was able to fall asleep rather readily than he thought. Not to talk about the peaceful nap he had, which after rebirth he has mostly forgotten about because of his ever-alert senses.
Parting his eyes, Seth found his arms empty, and other than himself he could only sense Lara in the room.
Turning his gaze he found a small note resting on the small table beside his bed where he put his glasses.
He didn't have to guess who wrote the letter since the content of it made it obvious.
[Hope to see you soon, Prez~]
A subtle feeling of disappointment washed over as Seth somehow already guessed that Anabelle has left the mansion but soon he collected himself, remembering that this was what he primarily wanted.
Turning his eyes to the brunette maid who was standing still at her spot, Seth wore his glasses as he spoke in a deep husky tone.
"Where were you last night?"
Generally, Lara stays with Seth until he doesn't fall asleep in order to provide him with anything he may require but yesterday, after the party, he didn't see his maid at all.
Hearing her master's concern Lara barely suppressed her smile, as she replied in a soft tone.
"Madame asked me to leave young master and lady Anabelle, alone. That was why I stayed in the servant dorm with Miss Marie."
Lara had a good relationship with the maids working the main residence as she frequently visits the place with Seth and had been taught about her job by the head maid herself.
Seth frowned upon hearing the command his mother instructed to Lara as his confusion and annoyance amplified even more.
'I have to talk with this mother of mine…"
——————————
The mansion was brought to its original shade as the employees worked all night to take out all the decorations. It was Valarie's command to see her house back to normal by the morning and so the servants complied.
Seth was impressed to see how hardworking the servants are as he made his way to the dining space to have breakfast with his family.
Everyone was already present at the table as Seth approached and took the seat to the right of his mother.
"Good morning, love."
"Morning, mother."
Valarie's beautiful smile expressed that she no longer was upset with her son. How could she be when her darling son leaves her with no other choice rather than to accept his decision?
What surprised others was the dry response Seth gave. But Valarie was unfazed since she already knew the reason behind her son's displeasure. But even so, she couldn't help but squeal inwardly at how adorable he looked when he gets angry~
Seth greeted his stepfather as well, to which the man politely returned the greetings.
The other two siblings had a temper that Seth chose to not approach.
He just smiled briefly at his little sister, making Liliana flustered as she leaned her face down with her ears heating up.
…..it didn't go unnoticed by others but no one said anything as the meal began.
—————————–
*Knock*
"Come in."
It was an hour since breakfast when Seth knocked on Valarie's office door before he heard her permission almost spontaneously.
Walking inside, Seth was greeted with a large yet suffocating chamber where his mother spends most of her time when not out on the field.
She is not only in charge of military and foreign affairs but also handles the paper works which every ministry and high office submits to her. There indeed are people who take care of distinctive matters but as a governor, she has to look at everything carefully before she could put a stamp of acceptance.
…Seth's intention even more solidified to not get chained up in this never-ending loop.
"There are fruits of my labors as well, baby. Don't judge something until you don't venture the depth of it."
Seth had lost his curiosity to know how this lady reads his mind and he wasn't going to respond to her temptation as well.
Taking the only vacant chair, Seth lunged on the main topic without engaging in useless chatter.
"Can I ask the reason, why the Duchess got so invested in that girl? "
Both of them knew about what girl Seth was talking about which brought a little smirk to the older woman's lips.
Seth somehow knew the answer already since he was well aware of his mother's liking for strong people. And her following words confirmed his hunch.
"First, she is an exceptional girl. Second, she is obsessed with you."
Seth understood the first part since he himself have sensed that Anabelle have unlocked her potential before she should have. But the baffling matter remained on the second half of her reasoning.
Thankfully, he didn't have to ask as without lifting her gaze from her work, Valarie continued with that grin never leaving her lips.
"Believe in your mother's judgment, baby. That girl will never betray you and in my opinion, she could become one of your assets for the dream you want to pursue."
It indeed was a fact that Anabelle could be one of the biggest supports Seth requires for his future ventures since she possesses something which Seth lacks and desires.
But the concern remains in the fact of her loyalty which was bound to fall in hands of the protagonist as per his knowledge from his past life.
But…not like he was here to follow the plot or remain the mid-rank villain only to get crushed in the end.
He needs support and tools to remain alive. If stealing one or two heroines from the protagonist fulfills his motive….then why not?
In that brief, something changed in him. It was abrupt but he was just like that.
With a sly grin adorning his lips as well, Seth stood up as he bid his farewell.
"Thank you, mother."
Valarie finally turned her head in her son's direction with a beaming smile as she replied in a warm tone.
"Anytime, love~"
———————————————
A/N:- This duo eh. Well, as you can guess the remaining school arc would be dramatic.
I hope you guys are liking the story so far, Lemme know in the comments~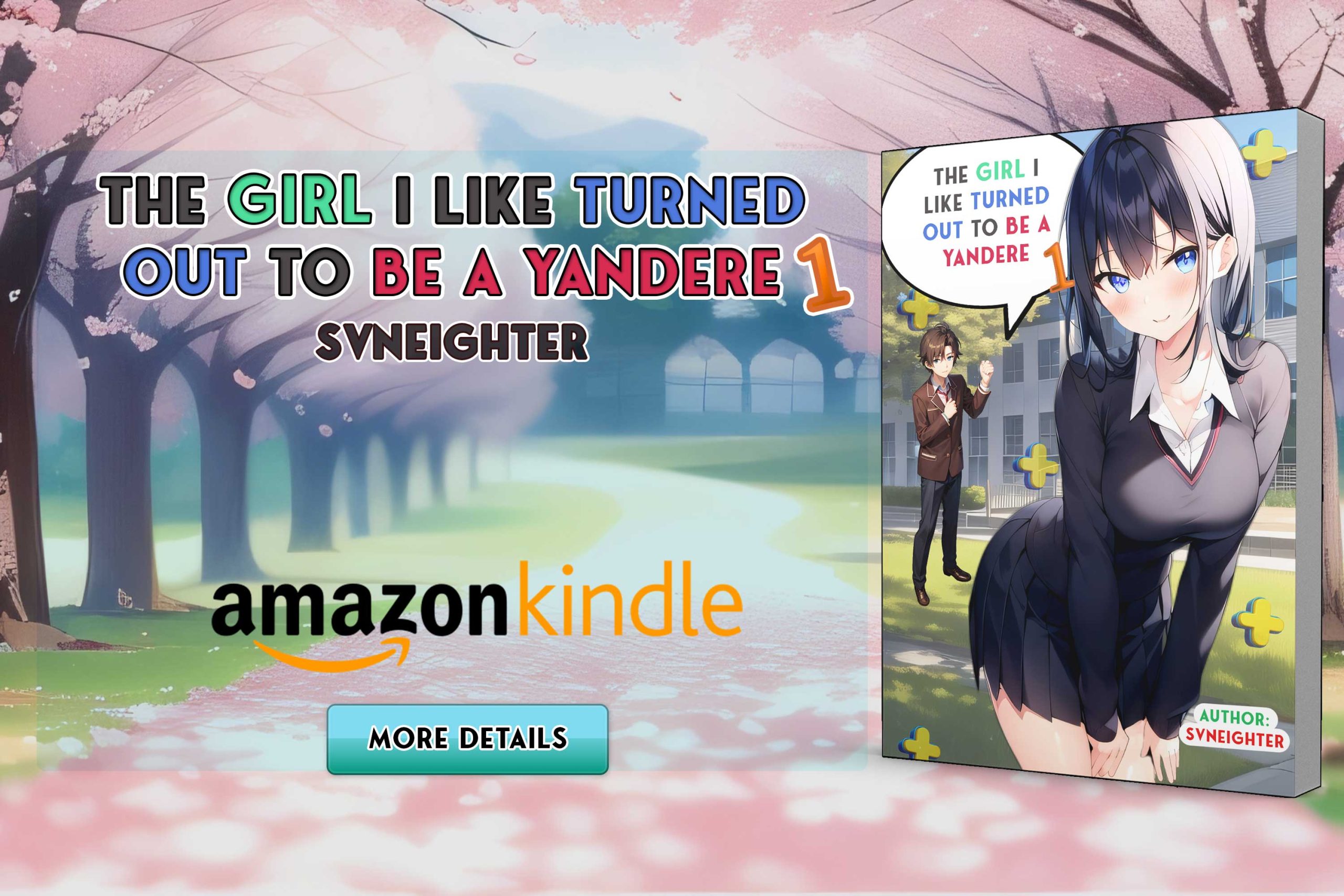 Comments for chapter "Chapter 68- Is it okay to have some for myself?"
COMMENTS