Reincarnated As The Only Son (18 years old) Of The Arrogant And Wicked Marquis Family. - Chapter 32: Shea, When I Returned Home.
Chapter 32: Shea, When I Returned Home.
"Hello Everyone! Please support me by donating on ko-fi! "
---
Shea, When I Returned Home.
---
"You're home late… Beret-sama. I was beginning to worry about you."
"I'm sorry."
After dropping Luna off and returning home, I apologized to Shea, the pouting maid of honor. 
Don't scare me.
She had been waiting for me at the outer entrance.
It was because I came home later than the time I had informed her beforehand.
"Next time I'll try my best to be on time."
"It's a promise then."
"Y-yes."
Although we could have a conversation like this, I still felt her attitude was as plain as it was in the morning.
I wondered what happened to her… I had  thought about it dozens of times already, but only Luna's words came to mind.
"If so, I think it's jealousy. Just when she thought you two could get to know each other better, you asked me out on a date. Besides, I heard that Shea is a very pure person. It's not unreasonable for her to have an attitude."
…But there's no way to confirm this, is there? I can't ask her straight out, 'Are you jealous?'…
It was a few seconds after I gave up thinking, realizing that I was stuck in all directions.
Shea gave a decisive look.
"Beret-sama …Did you enjoy your date with  Miss Luna?"
"Yes, of course I had a good time."
"I see. I'm glad to hear that."
"…"
You just puffed your …cheeks, didn't you?
It was the moment she finished. Shea's cheeks, like rice cakes, puffed up big.
She turned her body and stood around so as not to be noticed, but I could see her clearly from the side.
This change came about after I brought up the subject of Luna.
Ahh, haha. …I see. Luna was right.
I was already close to being convinced.
Luna was right, she was jealous.
As I got how Shea felt , I would only smile if her attitude had changed just because she was harboring such feelings.
I could talk to her with ease now. Even to the point of standing up to give her a gift without making her hesitate.
"Shea. I'm sorry to interrupt, but would you mind sitting in this chair?"
"W-why is that, Beret-sama?"
"Come on, just humor me."
"I'm sorry…. I still have some work to do."
"Then, that's an order."
"…Yes."
Shea nodded and sat down on the chair.
"Um, Beret-sama ….What on earth are you doing…?"
She asked anxiously, her eyes looking up at me.
She might be thinking, 'I might be warned about my attitude….'
but she was mistaken.
"Actually, I wanted to give it to someone I wanted to thank. I was thinking of having you wear it once, Shea."
"Whaa?! You can't experiment on me! You can't give a gift to someone that's been used once!"
"It's okay, it's okay…"
"Hmmmー!!"
I don't think she'd notice even if she wasn't in the position of a maid of honor… Oh, Shea.
She resisted, not thinking in the slightest that it was a gift addressed to her. But if she didn't want it, it was the end of the story.
When her resistance was over, I pulled out a yellow hair clip and a necklace decorated with purple natural stones from my bag.
At this time, Shea was gazing blankly at the two items in my hands.
"Then, I'll put it on you." 
 "Ehh, ahh, I-I'll …put it on myself. I-I can't bother you with that…"
"It's an order."
"…Yes."
Being honest enough to be interested in this, she stopped moving with a jerk.
Finally, she agreed.
The first thing was the hair clip.
"Can I touch your hair for a minute?"
*Nod*
After seeing her nod, I moved my hand.
I put the hair clip in the yellowish-white bangs, which were neatly arranged and without a single mess.
"Nice."
…She looks younger with her forehead sticking out, but… it's cute, so it's fine, right?
It made her look younger than usual, but the hair clip itself looked good on her. So it was okay.
And I prepared myself to put on the necklace.
"Shea, can you run your hands up the back of your hair? It's hiding your neck."
"Uhmm …. There is a bigger problem than you think, Beret-sama? You can't gift it if you put it on me…"
"Come on, quickly."
"…u"
Shea sounded anxious and raised her hair back as instructed to do.
"….."
"…."
"….."
"Beret-sama…?"
"Ah, so-sorry."
And let's not give her instructions anymore….
At this moment, her white nape, usually hidden by her hair, was exposed.
Perhaps because it was the first time I had ever seen it, it somehow looked sexy. When I thought that it looked sexy, it made me feel guilty…
"Uh, I'm going to put it on now."
Changing my mind before I could be bothered, I slipped the necklace around her thin neck and connected the clasp.
"I'm done. Look in the mirror. How do you like it?"
"I think …it's really lovely. I'm jealous…"
"Hmm."
"I think it would look good on Luna-sama too, but because you put it on me, you have to buy it again…"
It was Shea, who probably thought this gift belonged to Luna, and was apologetic even though I ordered her to wear it.
"Ahh, Luna. I heard a lot about you from her, Shea."
"Ehh?"
"She said that you are the best valet."
"…"
"You can handle any guy who comes to you."
"…!"
"I hear you have got some kind of fangs. You can scare the shit out of guys."
"!!"
Shea's eyes grew wide and wide. This reaction showed that Luna wasn't lying.
"I was surprised to hear this, because it's not what I imagined."
"That's…"
"I heard that if the exclusive maid of honor gets picked on, it also hurts my image. I really appreciate you fighting for me even though you must be scared…"
The next moment, my hand was unconsciously moving.
"…a"
A small voice leaked out as I patted her head and moved my hand along her hair.
"I'm sorry to be so terribly crude, but I'm really proud of my maid of honor, Shea."
"Beret-sama…"
"I'm not proud of your ability to solve problems on her own. If you have any problems, don't worry about your position, just let me know. And I'm proud of you, because you help yourself and get things resolved early."
"Yes…Ehehehe~"
When I responded, Shea stealthily leaned her head toward me as if to say 'Please pet me more.'
And the more I stroked her, the happier she appeared in the mirror that reflected me.
Shea's face was so relaxed that it was not surprising if she was drooling.
"…"
When I stopped my hand. Her expression changed to one of sadness. And when I moved my hand again, her expression changed to one of satisfied ecstasy.
The mirror reflected all those of her faces.
After a few minutes of playing with Shea, when my hands were getting tired, I said, 'Well then,'
"I'm going to take a bath. Shea, you take care of the rest of the work."
"…aa"
A voice that seemed to be unsatisfied before she could reply came out. It was indeed a reaction that I could understand.
"Hahaha, if you can do your job properly, I'll do it again?"
"Eh …Ah, please!"
Shea nodded happily without hesitation. I could see her looking her age.
"Then, I'll leave the rest to you."
"Yes!"
With that, I parted naturally from Shea, who was still wearing her present.
Leaving it on her without a second thought.
∮
"I-I'm sorry, Beret-sama! I kept on wearing it! What should I do with the hair clip and necklace?!"
Shea said to me, who handed me the hair clip and necklace in a hurry after I came out of the bath.
"Ehh? You won't accept them…? I told you I wanted to give it to someone I wanted to express my gratitude to."
I gave a brief disclosure and began to act sulky so as not to be reserved.
I told her the latter because I was at the peak of my embarrassment…
That fact was a secret.
 ∮
The day after tomorrow, the school day at the academy.
"No, Shea? I think you can wear a hair clip, but you don't have to wear the necklace."
"Why not?"
"Ehh…"
Shea, who had her hair out of her forehead, was angry with me for some reason.
"I don't want it to get in the way of your studies. It's not against school rules, but you should take it off."
"It'll not get in my way of studying!"
"Someone might take an interest in you."
"I'll fight!"
"….then, sure."
I had never seen Shea so rebellious before.
Contrarily, I would like her to keep wearing it. This was the only non-negotiable Shea, and she was also the one who had overcome her feelings of jealousy.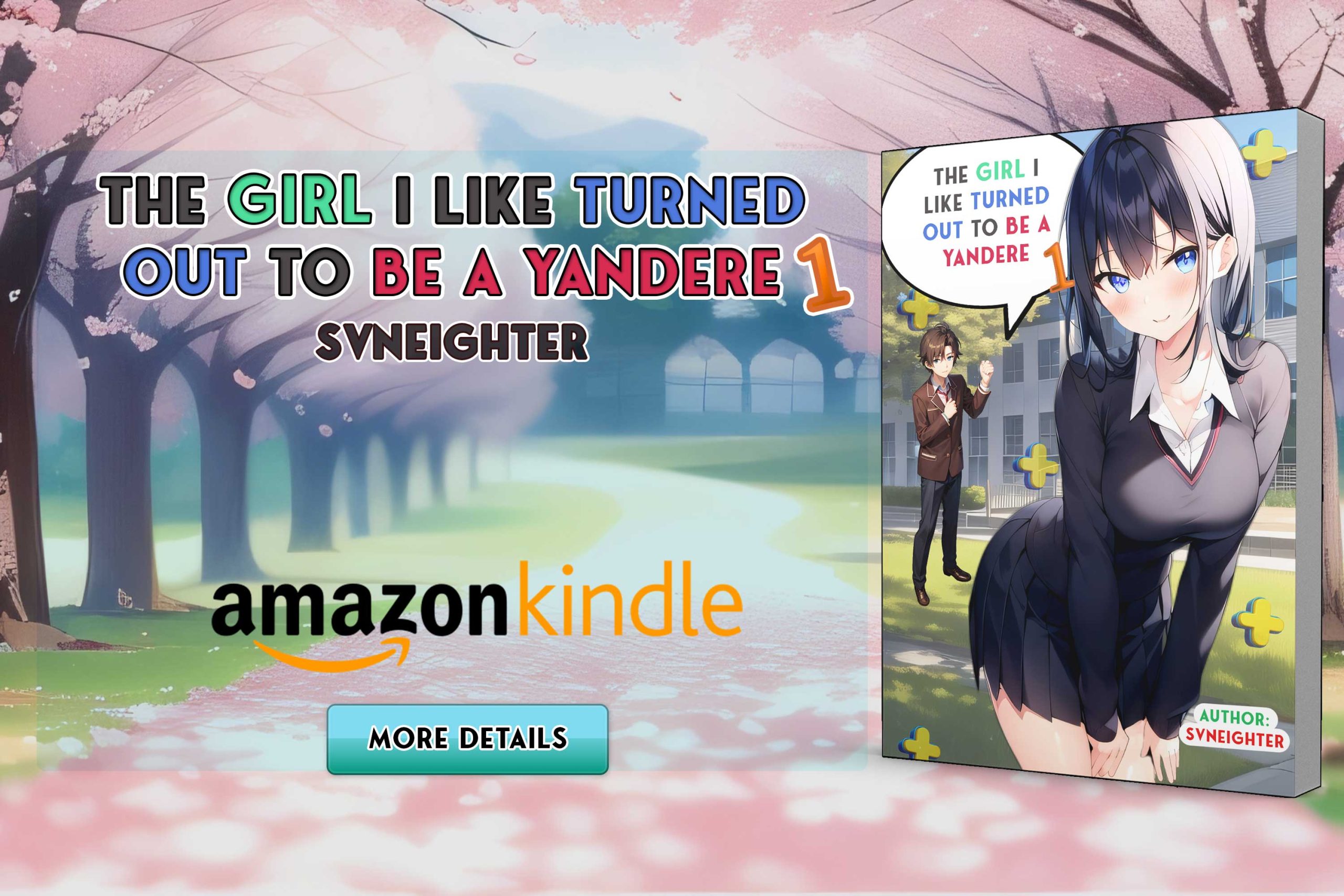 Comments for chapter "Chapter 32: Shea, When I Returned Home."
COMMENTS