Otome Game Mob Villain - Chapter 10
Chapter 10: Magic

Translator: mayora13


Today, I was beside myself with anticipation from the morning because it was the day the magic tutor I asked Father for was coming.
I couldn't help feeling excited at the thought of being able to use magic. Although I did gain some knowledge on the subject through books, Father had told me he would soon get me a magic tutor, so I suppressed my excitement and paused my study of magic for later.
I waited in the parlor, restlessly fidgeting. Sometime later, I heard a knock on the door.
"Rid-sama. Your tutor, Sandra Ernest-sama, has arrived. May I show her inside?"
"…!! Please come in!!"
I immediately responded to Danae's voice from the other side of the door.
"If you will excuse me then."
A petite woman was led into the parlor by Danae. She had brown hair and light blue eyes, which made a lovely impression.
My tutor introduced herself in a cheerful voice. "I will be tutoring you in magic, Rid-sama. My name is Sandra Ernest. It's a pleasure to meet you!!"
"The pleasure is all mine," I replied, and Sandra returned a smile.
After greeting each other, we sat down on the sofa between the table in the parlor and had a little chat. When I told her that I was deeply interested in magic and had eagerly waited for this day, she smiled happily. Sandra also seemed to have been looking forward to what kind of student she would be teaching at my father's request.
After a bit of chatting, we grew a little more relaxed around each other and the atmosphere around Sandra changed a little. She cleared her throat and switched to teacher mode to begin my lesson.
"Ahem… Jumping straight to business, have you ever used magic before, Rid-sama?"
"No. I've never used magic nor even seen it up close."
To tell the truth, I had never witnessed anyone in the mansion using magic. In "Flutterella!", magic was something that anyone could study and use. Even in a book of this world, I once read a line that said magic could be used after building up training. However, there was nothing that described the method of training.
I said, "I read about it a little in books, but can anyone use magic as long as they have accumulated training?"
"Yes. While there may be a difference in the amount of magicka, everyone has it. If you accumulate training, anyone can use magic to some extent. But it's not something easy for anyone to use. I'll be teaching you with great care, Rid-sama. Please consider yourself set for smooth sailing!!"
Sandra stood up confidently, putting her hands on her chest and fixing me with a strong gaze. Her words and gestures were naturally telling of how much she liked magic.
Suddenly, Sanda snapped to her senses with a gasp and blushed at her own outburst. She cleared her throat again before continuing to talk.
"Ahem… Then I'll start by explaining about magic."
Sanda gave me a thorough explanation of the magic of this world. The magicka required to activate magic wasn't limited to humans but was apparently a kind of life force that any living creature possessed.
That power was refined in the body and converted to magicka, and this refined energy would be used to activate magic. In other words, magic couldn't be used unless you were capable of feeling the life force inside yourself and changing it to magicka. This was why training was absolutely necessary to be able to use magic.
"And so, I'll first have Rid-sama learn how to use 'Magic Conversion'."
"Alright. But Sandra-sensei. If possible, I'd like you to give me a demonstration of magic. Would that be okay?"
Sandra's face reddened at the address of 'sensei'. She squirmed shyly as she covered her cheeks, murmuring to herself, "I'm a sensei, a sensei…"
"… Are you all right, Sandra-sensei?" I asked.
Sanda cleared her throat and behaved as if nothing had happened. Is this teacher okay?
"Alright. I suppose it would be easier to image magic in your mind if you see it in action first. Shall we go outside then?"
I answered with a nod, and the two of us left the parlor to move to the training grounds outside.
By the way, there was a training ground for the practice of swordsmanship and magic on the premises of the mansion. There were various other facilities too. For the time being, it was an environment where you could train in the sword or magic whenever. Aristocracy is amazing.
"Now then, allow me to demonstrate."
Upon arriving at the training grounds, Sandra aimed her right hand toward the target dummy installed there. Next, she closed her eyes in concentration, and a moment later, she opened them again and cried, "Fireball!!"
The palm of her right hand began to shine in response to her cry, and that light quickly turned into a swelling ball of fire. When the size of the fire became about as big as a soccer ball I remembered from my past life, the ball of fire flew toward the target dummy and made a direct hit, exploding with a boom. The target dummy had turned black and was smoking. It had only taken a moment for Sandra to activate her magic and strike her mark.
"How about it? Did you get the image of magic?"
"Amazing!! That magic was super cool!!"
"Is, is that so? But Rid-sama will also be able to do the same in no time."
My eyes were bright from the shock of seeing magic for the first time as I approached Sandra. How could I not be excited after witnessing the magic I longed for in the games and anime of my past life? I swore to become capable of using magic.
But there was one thing that bothered me. Did I have to shout the name of the magic?
"By the way, Sandra-sensei, about the magic you just used. Is it necessary to call out its name?"
"Eh? Um, it's not strictly necessary to call out the magic name when casting it."
Hearing my question Sandra additionally explained the conditions of activating magic.
Apparently, the basic condition to activate magic was that you needed a clear image of the magic in order to cast it correctly.
For example, you had to match the magic name and the image of the magic you wanted to activate. There certainly did seem to be a need to memorize the image in your head and body for a rapid activation, like the kata in karate and swordsmanship.
In short, Sandra said that so long as you completely memorized the form, you could cast magic without calling out its name.
Once she was done explaining, she demonstrated the same magic in practice without incantation.
My eyes shone even more as I yelled, "Amazing~!!"
"This Voiceless Incantation is a topic for much later. First, let's learn how to use Magic Conversion."
Afterward, I started following her lesson on Mana Conversion. Sensing the life force in yourself and turning it to magicka was an easy thing to say, but quite hard to do.
Sandra put on a tough grin at the sight of me struggling and I couldn't help but get a bad premonition.
"… Rid-sama. It's extemely difficult to grasp the sense of Magic Conversion, so it normally takes quite a while to succeed. But by using a method I devised, I can give you the chance to get the knack of Magic Conversion. Will you try it?"
Sandra was smiling in mischievous amusement with her hands on her mouth. Feeling a bit scared, I unthinkingly retreated a step in the face of that eerie atmosphere she was emanating.
"Ugh… I guess I do want to be able to use it quickly. So what should I do?"
"… Are you sure? Well then, please hold your hands out."
"… Like this?"
Wearing an eerie smile, Sandra grabbed my hands and said, "Then I'll begin." And I heard a huge 'crack!!' at that moment.
"!?!?!?"
When I heard the sound, I felt a sharp pain like electricity was running through my whole body. Unable to bear it, I tried to take my hands away from Sandra, but they were grasped tightly.
"S-sensei!! Thi—my, my body feels likes it's bursting apart."
"It's okay. No one who said that has really burst apart, so please endure a little more."
I desperately looked at Sandra's face and saw that she was grinning. Seeing how amused she was, I mentally screamed, 'She's definitely doing this on purpose!!'
"Rid-sama, it's over."
It felt like I was being zapped for a long while, but apparently, almost no time had passed.
Once my hands were freed from Sandra, I couldn't help falling to my knees and gasping for breaths with shaking shoulders. Now that was a torturous moment. Just what on earth was that pain?
"Fufufu, I'm sorry about that. Then I'll explain what I just did."
Sandra didn't lose her amused smile as she explained the phenomenon that had just happened to me.
It took a long time to learn the feeling of Magic Conversion through normal training. For that reason, rather than learning it on your own, you have someone else capable of Magic Conversion force you through the process. By experiencing Magic Conversion, it would become easier to reproduce the feeling. This could only be done by those who were quite skilled in the handling of magicka, though. Moreover, it was a 'special magic' developed by Sandra, so it seemed no one else apart from her could use it.
This 'special magic' was apparently why she managed to become my tutor.
However, this method had a disadvantage to it as well, which was none other than the ferocious pain that ran through your body upon being forced to experience Magic Conversion.
This seemed to be a backlash of being forced to remember the feeling of Magic Conversion that was supposed to be learned gradually.
When I told Sandra that I wished she would have explained this first, she replied with a smile that "it wouldn't have been fun otherwise".
I clicked my tongue, calling her a super sadist in my heart.
"Now, please try to use Magicka Conversion again."
As I was told, I tried doing what I did at first, and I managed to immediately become aware of 'something' inside me.
"You managed to sense it, didn't you? That is the source of magicka. Next, you'll turn that source into magicka. Try to image yourself solely compressing that source, and you should feel that it has become something different again. Magicka, to be exact."
"… I understand."
As I was doing as Sandra instructed, I suddenly gasped. I could clearly sense some mysterious power in me. Sandra smiled happily as she watched me.
"That is magicka. Next, please transfer that magicka to your palm. Make sure to remember the Fireball I first showed you. Make a clear image of the magic you want to activate. When you have an image, please try to cast the magic at a target dummy by incanting the spell at first."
"Okay!!"
Even as I felt confused by the unfamiliar feeling of magic, I focused on each step Sandra told me. I aimed my right hand at a target dummy and took a deep breath before shouting the spell.
"Fireball!!"
At that moment, magicka gathered in my hand and transformed into a fireball. Upon reaching a certain size, the fireball flew toward the target and exploded hitting its mark.
"I did it… I did it!"
I was in madly high spirits at my first successful cast of magic. Magic was super fun.
However, Sandra looked astonished after watching me activate the magic spell. Had I made a mistake?
"… It appears you possess a wonderful talent for magic, Rid-sama. I didn't think you'd be able to go from Magicka Conversion to activating magic all in one day."
"Eh…?"
Sandra proceeded to explain that being capable of Magicka Conversion didn't mean that you could activate a magical spell that could hit a target; for this, it was necessary to repeatedly practice remembering the form of a spell to make a clear image. Yet even without practicing, I managed to conjure a vivid image in my mind just by seeing Sandra's magic.
"You possess great imagination. Rid-sama just might be a genius."
Sandra had a mischievous look on her face until a while ago, yet now she appeared so thoughtful that she was like a completely different person.
Afterward, I attempted the same magic several times but never failed. Even when I tried Voiceless Incantation, I managed to activate the spell without a problem.
Watching the scene, Sandra looked a little pale in the face as she muttered, "H-he's a genius…"
I was having fun continuing to cast magic, but my breathing gradually grew harder.
"You've run out of magicka. Let's stop the magic activations here for today, and spend the rest of our time learning theory."
"Yes. I think I got too excited."
"No, no. I'm also happy that you enjoyed yourself. That's right, I'll also talk to you about magical capacity."
Magicka isn't infinite. The amount of magicka each person has is naturally different.
Sandra explained that basically, while there were individual differences in the magical capacity people were born with, it wasn't to an extreme degree. The maximum amount of magicka would increase the more you trained and used magic. If you wanted to use various types of magic or magic of greater scale, daily training was absolutely indispensable.
When I asked Sandra about the method of recovering magicka, she answered that natural recovery was the only way.
It seemed that the magic recovery items in "Flutterella!" didn't exist in this world.
"Every country seems to be looking for such medicine and trying to make them, but I never heard of them succeeding."
"Is that so."
As I replied, I thought it might be interesting if I created the magicka recovery potion that existed in "Flutterella!".
Later on, I received an explanation from Sandra about 'element magic' and 'special magic'.
Element magic referred to casting a spell that involved turning magicka into fire, water, and the like. Magic that was activated without changing its element became 'non-elemental', but it was still categorized as element magic.
When it came to element magic, it basically couldn't be used unless the caster possessed element affinity. The Fireball Sandra first used was magic of the fire element, so it required 'fire affinity'.
Incidentally, members of the Baldia family tree inherently possessed fire affinity, but in "Flutterella!", Rid had the potential for all elements. This was also a subject of future verification.
Next, the 'special magic' Sandra told me about was very interesting because in the game I remembered from my past life, there was no such thing as special magic.
According to Sandra's explanation, magic with auxiliary effects, such as the forced realization of Magicka Conversion she performed on me, was classified as special magic.
"You can do a surprising variety of things with magic. If you obtain a certain amount of magicka and learn to control it, it isn't impossible for you to create unique magic of your own. It's just that not many people are capable of it because it's hard to create a clear image for such magic."
'Amazing. Could I make my own magic if I work hard at it?'
I felt massively more motivated. Watching me look so elated, Sandra cleared her throat once again.
"Ahem. But you have only just begun studying magic, Rid-sama. Let's first try to make your Magicka Conversion quicker and more efficient. Magicka will increase the more you use magic, so please prioritize doing your best training every day."
"Yes, I'll do my best!!"
Today may have been the most enjoyable day I had ever since coming to this different world.
'I'm gonna keep training and make my own unique magic for sure!!' 
I thrust my right hand at the sky with sparkling eyes while Sandra watched with a smile.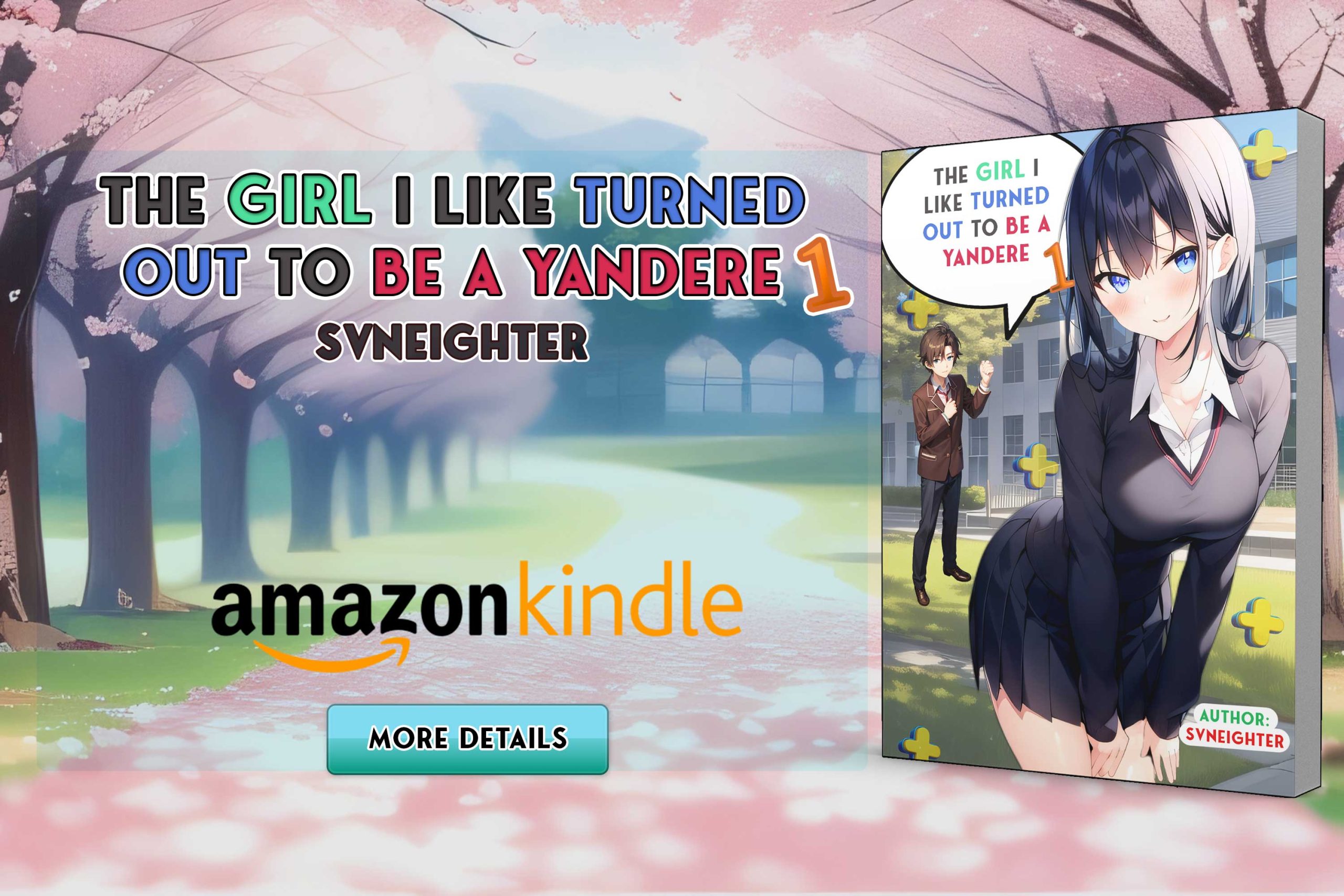 Comments for chapter "Chapter 10"
COMMENTS