My new stepsister, with whom I have never spoken to, is a friend from an online game, into which I've been fooling around for years. - Chapter 1.2
Translated by Hinagiku
---
"Kurai Subaru, 16 years old."
"ettoo, the address is ――"
After logging out of the game, I immediately registered for membership of Karaoke Celery. Because membership can get you a 20% off coupon you get for signing up is tempting.
"The Knight's Blood Oath, a non-alcoholic cocktail …… based on tomato juice? What! 750 yen, that's expensive!"
Glancing through the collaboration menu, you can see various familiar dishes from the game that have been recreated.
It's as if, it has stepped out from the game world into real world, and just by looking, it makes me excited. It is usually the case with these things, they look good but are expensive.
Moreover, paying for Karaoke and then for the collaboration food as well will definitely amount to a cost quite high.
Although, telling it only as a source of information, it is little severe on a high school student's pocket money.
But somehow, since I am going there, I really wanted to order various types of dishes there, when you think about it, the 20% discount really is good…….
Nevertheless, I was looking forward to meeting my best friend with whom I only share an online friendship for a long time. While looking at the menu, at which one would we order?
Just imagining about it about what foolish things we would talk about, somehow started to make me happy.
…………………………….
………………..
…………
The rumbling sound of my pitiful belly echoes throughout the room. I notice, about an hour has gone by. I was looking at the collaboration menu with so much enthusiasm that it made me hungry only by looking at it.
I went to the living room to have a cup of tea and to deceive my rumbling stomach.
I took out some barley tea from the refrigerator and poured it in a cup.
That was the moment.
"……ah!
……Hiyori!"
Just as I had finished pouring the barley tea, I bumped into a petite, shaggy girl. She looked untidy wearing a ragged jersey and her long, thick hair was shabby and unkempt.
Well, is she has good facial features is when she tidies up, well, she is in her home; there is probably no one to say anything to her.
To be honest, she is normally prim and proper. Wearing her school uniform correctly, she gives the impression that she is an honour student.
Well, I cannot deny the fact, that she wears her school uniform in a refined manner.
Her name is Hiyori Kurai, she is my younger stepsister. Although, she is my younger stepsister, we are only 3 months apart in age and we are in same school year. 5 years ago, when I started going to junior high school, I joined the family ——- the stepson of my father's new wife. It is a very odd relationship.
"……ah, do you too want a drink, Hiyori?"
"……tsu"
On hearing me, she stops abruptly and shivers looking pale.
Hiyori tries to say something, but her words get stuck in her throat.
The ambience between us gets awkward.
A sigh of self-ridicule escapes from her.
As you can guess, my relationship with Hiyori is not smooth and easy.
To describe our relation, the word 'deadlock' is appropriate.
………….
― It's the completely opposite feeling with Mr. Filia with whom I can talk stupidly and be carefree.
Or so, I suddenly thought about that.
It's kind of rude to compare them in the first place, and first of all, the said person is a character in the game.
Thinking it to be foolish, I shake my head instinctively.
「……」
「……」
I wait for a while but there is no response from her side. She looks dispirited and uncomfortable.
So, I quickly fill my cup, put the barley tea back in the refrigerator and head back to my room with it.
Then, as if she were taking on my position, she heads to the refrigerator to pull out a cup of barley tea somehow feeling a bit apologetic. She pours herself a glass of barley tea.
…… I did ask whether you wanted or not right? You could've told me though.
Judging by the expression on her face, she does not seems to hate me.
Hiyori, with her ears completely red, taking small peeks in my direction; immediately looks away hangs her head.
Somehow understanding that we were looking at each other awkwardly.
Speaking of usual and similar exchanges, this was it. It was just, we were awkwardly being careful around each other.
It can't be said that we are on bad terms, but we are not on good terms, either.
As you can see from the fact that we are only three months apart in age, Hiyori and I are not related by blood.
Five years ago, as soon as I entered junior high school, we became a family – the stepchildren of my father's second marriage.
At the time, I was an adolescent, as many people are.
I was at an age when I was clearly becoming aware of the opposite sex, and I avoided Hiyori out of a sense of embarrassment.
Failing to grasp the opportunity to close the distance between us; as of now, our relationship has become awkward.
Our relationship wasn't getting any better or worse, also we did not interact very often. I think, something similar could have happened even if she were my blood related sibling.
But we do live under the same roof, so I wished if we could have gotten along normally.
Both of us felt awkward, the longer we looked at each other and somehow it was a bit tiresome too.
While thinking upon it, I start to go up the stairs, drinking the barley tea from the cup, as if drinking on my sorrows.
…… by the time I returned to my room, my cup was already empty.
While looking at my empty cup, suddenly Philia's face flashes before my eyes. When I meet him at the offline meet, Should I ask for consult about Hiyori?
To be honest, I am hesitant to consult a school friend of mine regarding family matters and Hiyori.
Moreover, talking about a delicate topic like this while playing a game, somehow seems wrong. Although, Philia and I are only online friends, we have built a relationship that could be considered as best friends.
It wouldn't be a bad idea to ask him (Philia) about my younger stepsister, who doesn't talk very often, just for the sake of a conversation?
Even if I don't get a good advice, just by talking about it with him, will make me feel better.
The person, who I will approach might find it unbearable, but I will let it slide with a laugh.
While thinking on this matter, I started looking forward to the day when I meet Philia san in person.
*sfx patan
「~~~~♪」
While I was thinking about this, suddenly I heard the door of the next room slammed shut.
I could hear her humming a tune, it seemed like she was in a good mood.
Did something good happen?
If only we were close enough, I could talk to Hiyori about more such stuff.
[TL Note: So wholesome and sweet, it gives me diabetes. :p]
[I am thinking of continuing on with the LN after this, 🙂 ; Should I create a new LN version of this?]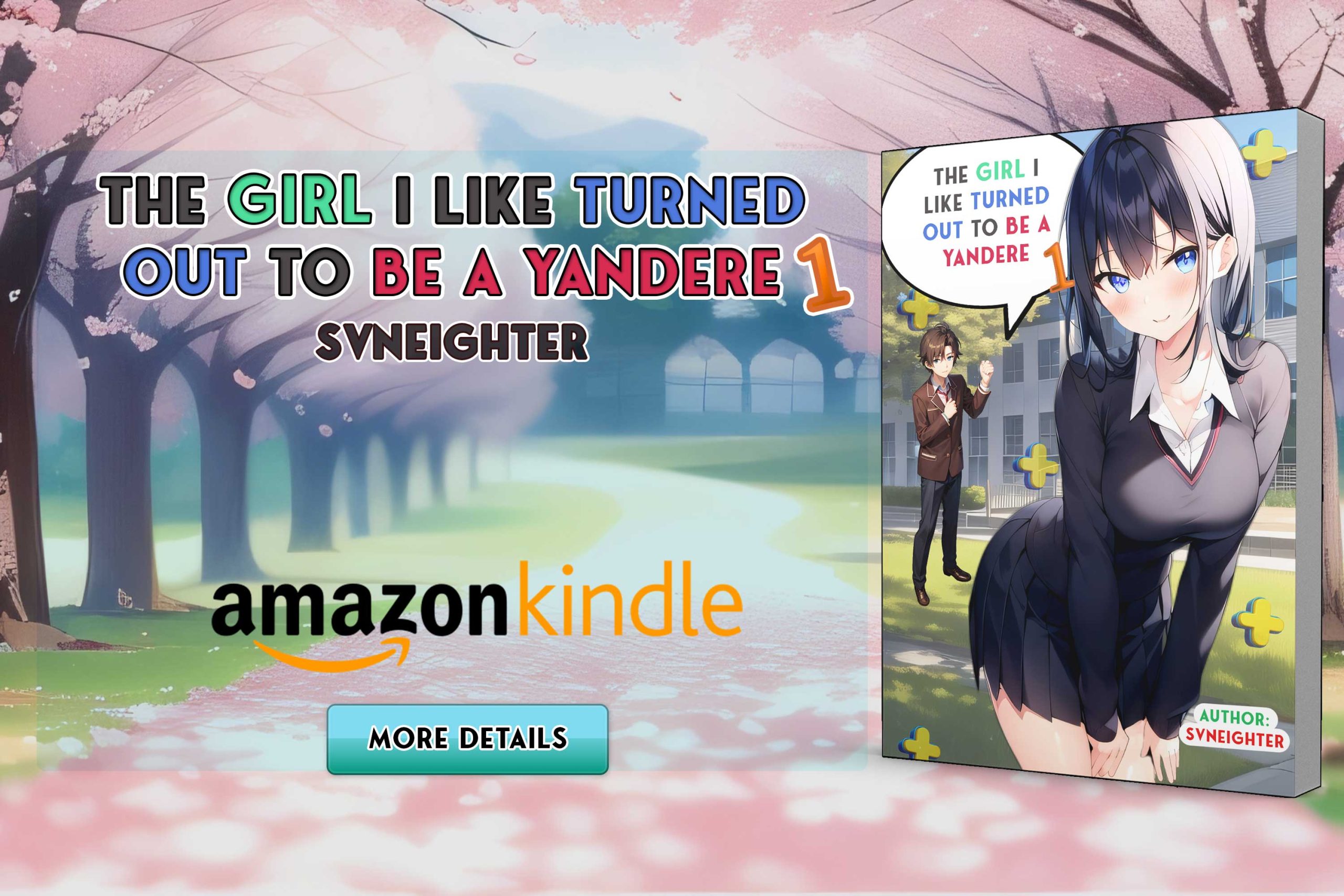 Comments for chapter "Chapter 1.2"
COMMENTS