My Elite Senior Only Acts Cute In Front Of Me - Chapter 1 (Prologue)
Prologue
"Co-Cough…..!"
Late night workplace in the basement of the castle. In the empty, quiet room where we were alone, a loud coughing voice echoed.
"Captain, um…"
"………. What did you just say? In the heart of this holy Order, you are"
In front of me was a strange woman with a stern look on her face, but her cheeks were actually slightly flushed.
Her name is Karen. Although she is a woman, she is the captain of the 4th knight squadron of the Royal Guard, known as the "Black Hawk," to which I belong.
Among the knights of this country, which is said to be a male-dominated society, she possessed unrivaled sword skills and leadership.
In other words, she is an elite.
I am training under her every day to become a full-fledged knight.
Sorry for the delay. My name is Haru. Despite my ordinary birth and mediocre status, I graduated at the top of my class from knight school and am a newcomer assigned to the "Black Hawk" this year.
"That being said, …… Captain, What did I do wrong?"
"….So, you know, what you said before. Don't play dumb with me."
"Before……? Oh, that!"
Then, I approached Karen in the same manner as before.
Breathing heavily and pretending to be in joy.
"Captain, I can't take it anymore …..Please do it with me."
"Funyaa~~!"
She made me say it herself, but Karen's body reacted in the same way again, and she knocked over the bottle containing the black ink by accident.
The daily report paper that was just about to be written on was turning black in no time.
"Oh, no. You have to wipe it off right away───"
I said and tried to approach Karen's desk with a piece of cloth I found nearby, however, before I could do so, Karen's arm swiftly extended to stop me.
Her well-trained yet slender white arms and shoulders are beautiful.
"I-I can do this by myself. So…… you get the hell out of here."
"Ehh…But… I haven't gotten an answer to 'Doing it with me' yet."
"Yaaa……!?"
Rattle Clatter!
With a loud clatter, Karen-san stood up from her chair.
In her hand was a large sword, Karen's partner. It was a sword about my height, but Karen swung it easily with one hand.
"Uwaaa, stop, Isn't it a foul play to swing so suddenly?"
"………..I will not repeat myself."
"I-I understand! I understand, so please put the sword away."
"Hmm…"
Thanks to quickly prostrating myself, Karen-san returned her sword to its original position, but her face remained grim.
"Mou~, even though I mustered up the courage to request…..Captain, you're cruel."
"Just because you said it……doesn't mean I'll accept it."
"What? Why? You often do it with other subordinates……."
"NNNooo way in hell! What do you think I am?!"
And then, for the first time, Karen raised her voice and rained down punches at me in protest.
Well, I think this was indeed too aggressive, but I deserved it. And I'm rather glad it was only her fists.
"That hurt……mou~ what's with you, punching me out of the blue."
"It's your fault for getting hit, you got what you deserved."
"What? Is it such a bad idea for me to request the captain for sword training with me?"
"…..Huh?"
With that, Karen's expression hardened.
"Haru …… sorry, can you say that again?"
"Yes. Um, I wanted to do sword training with Captain, is what I meant to say──"
Oh, and of course, I intentionally left out the phrase (sword training). The reason for this, naturally, was
"
!"
To see Karen's face, which was stained with shame and embarrassment, as if she had been thinking something obscene until now.
Karen is older, elitist, and noble, but because of this, she has no experience with men and gives cute reactions.
The changes in facial expression and the slight blush on the cheeks were indeed subtle. However, for me, who is a Karen-san appraiser (self-proclaimed), it was a piece of cake to notice.
"! Oh, perhaps, Was Captain Karen was thinking of "naughty" things───"
As such, I was in a good mood to say one more word, but right after that, a flash of light passed by my cheeks.
A few strands of my hair fell to the floor. And a warm feeling ran down my cheeks.
"……Haru, stand right there. I'll cut you down."
"Eh, Ehe hehehe"
Oh sh*t, it looks like I made a mistake!
"Oh, Yeah! I actually had something to do, which was to feed Mii-chan, the cat who eagerly waits for her master's return at home. Well then, I'll take my leave for that matter!"
"You, who lives in a bachelor dormitory where pets are not allowed, you can't keep a cat, stop right there!"
I cast a magic that increased my speed, and ran away like a rabbit to shake off Karen-san's pursuit. Though I look like this, I am also an excellent person, so this was a piece of cake for me.
"Fufu…….As expected, today's Karen was the cutest too."
As I ran home as fast as I could, I remarked to myself as my mind raced through the highlights of the day.
Now then, I wonder how shall I enjoy Karen-san's cute appearance tomorrow.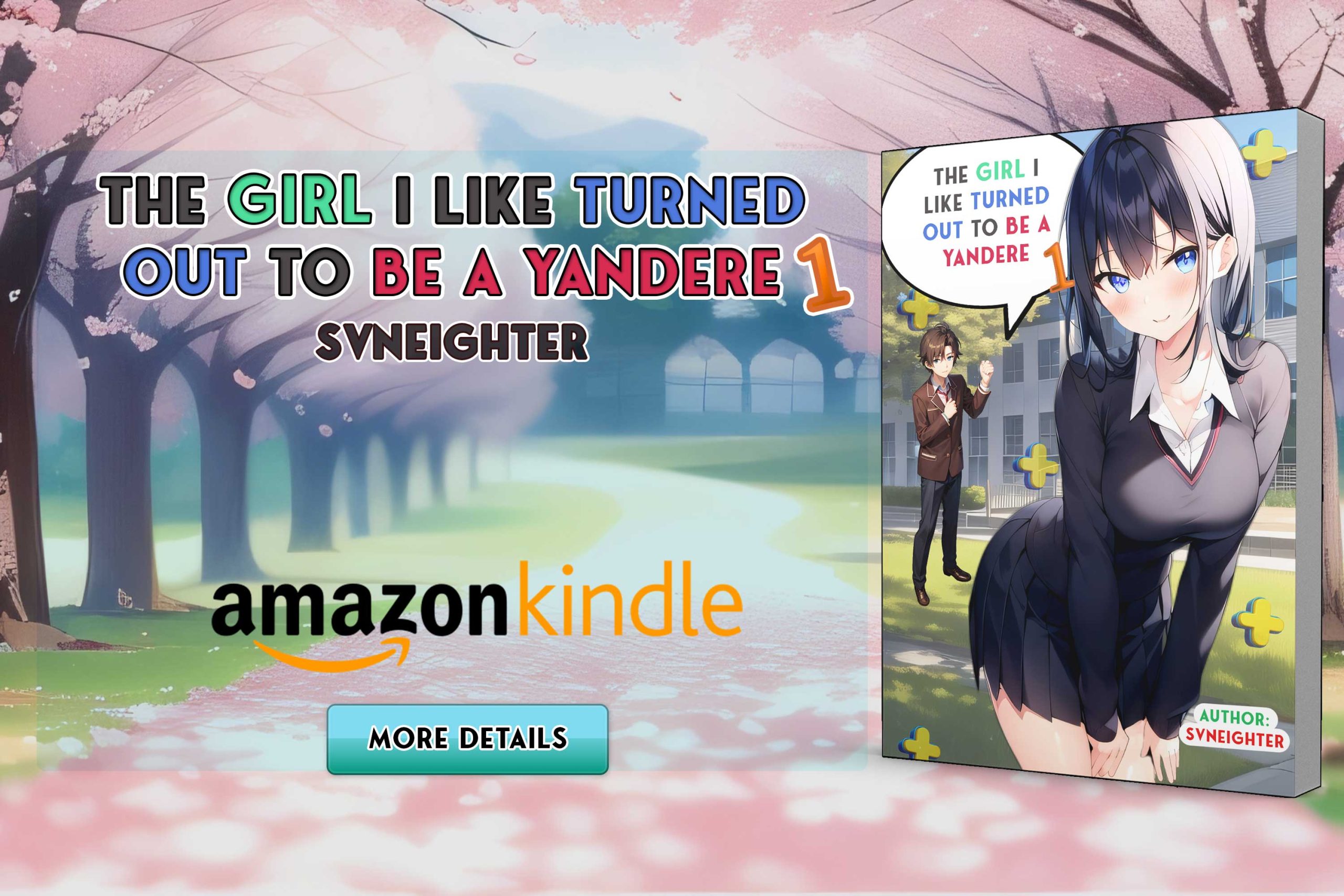 Comments for chapter "Chapter 1 (Prologue)"
COMMENTS