Mob's Yandere!? - Chapter 43- Mitsuyo\'s proposal?
"Hmm. I understand, thanks."
After disconnecting the call which was from her brother's teammate, Kaori walked back to the dining space where Kei and Karen were.
The glint of coldness covered her gaze as she saw how many things this inhumane creature had prepared in so little time. And most of them were of Kei's liking.
'She's definitely a stalker to know what he likes. How shameless! '
Mumbling to herself without considering her own nature at all, Kaori walked to the table and sat opposite the duo.
While munching on his brown bread sandwich, Kei asked in a slightly muffled tone.
"Did something happen?"
The sight was adorable, to say the least, and the thought of leaning forward and licking the mayonnaise from the corner of his lips rose highly inside Kaori.
But the bitch sitting beside Kei had her guard up as from what Kaori's instincts said, so Kaori chose to hold back at the moment.
"They are going to target Ryuuta since they need a hostage to keep me in control."
"If it's like that, then won't it be fine to just go after me?"
Wiping his hand, Kei asked since Ryuuta was a superhuman and would take time to abduct whereas, Kei is a civilian high schooler who would take less than a chop on the neck…
Well, that's what they would normally judge.
"They know, I would annihilate the Vanguard Organization if they dare to touch you. There are some of my close people who have betrayed me and must have told the upper council, how much you really do matter to me."
The killing intent as she spoke was vivid which made Kei smile in awe. It was still unbelievable that someone beautiful like Kaori could care about him to this extent.
Karen was silent on the matter but the thought of someone nearing Kei with malicious intent made her eyes shine ominously too, but she knew it would be impossible to harm Kei.
Not because he is powerful but other than this big-breasted human, she could allow no one to get closer to him.
Kei sighed as he leaned on his chair after he finished the hearty breakfast.
He didn't have to think much before he called for a name.
"Mitsuyo."
The eyes of both women in the hall widened as they felt a massive presence surging from the black smoke emerging beside Kei.
"Greetings, Master."
There appeared the same woman who had Kaori once seen before.
Hair depicting the midnight sky itself flowing down until it touches her waist. A curvaceous figure that despite being covered under a Kimono, couldn't hide the sensuality the woman possessed.
Moon white face with eyes the same shade as her hair with utter respect currently blended in her gaze.
If Karen felt slightly inferior in looks from Kaori then after witnessing this woman, her morale diminishes entirely.
She was tOO big of a challenge for Karen to compete. And same goes for Kaori too.
Mitsuyo is the perfect example of a Japanese Nadeshiko whom mostly no man could tear their eyes away from.
The shock of seeing such beauty this early in the morning made them utterly silent but Kei wasn't affected by her beauty at all.
"Go to the underworld and send my regards to Sinchiro Kirigawa."
Kaori's eyes widened to hear the name of the head of the Vanguard Association as well as the current strongest human in existence.
It was no brainer to discern what kind of 'Regards' Kei asked this absurdly beautiful woman to pass which made Kaori's startled even more.
It was too much to register and Kaori's mind allowed no words to travel at all.
"I will do as my Master desires."
Mitsuyo bowed as she replied in the same deferential tone but Kei noticed the slight shift in her temperament.
Living with the soul for too long, Kei knows everything about Mitsuyo and that fact enables him to detect that Mitsuyo hesitated to reply just now.
"Is something the matter, Mitsuyo? You want to say something?"
Kei knows very well how absurdly powerful this single soul is in his arsenal. So the point of her fearing anyone in this realm was completely out of question.
Mitsuyo steadily lifted her head with an apologetic smile on her charming face.
"As expected, I can't hide anything from my Master, can I? "
Kaori and Karen narrowed their eyes at the woman, forgetting all their previous shock. The intimacy between Kei and this sexy woman was quite something to talk about.
They both added this thing to their 'To ask Kei:' list.
Mitsuyo halted for a moment before she spoke her thoughts out.
"By no means do I want to disobey my Master. Rather, I am happy that Master chose me for this task and let Mitsuyo be useful to Master. But I think this is something, Master should himself handle."
Kei was surprised to hear that Mitsuyo for the first time in so many hundreds of years actually suggested something. Previously, she always did anything and everything just on one command.
It was surprising indeed but not unwelcome.
"Please forgive me, Master, for saying this much but Kaori-sama is someone close to the Master. If Master doesn't himself make it clear to whom Kaori-sama belongs, then I think they will continue to act rudely even after my warning."
Kei sighed audibly as he agreed with Mitsuyo's words. He indeed has to make an appearance so situations like these don't arise again.
On the other hand, Kaori was blushing profoundly while holding her cheeks after she heard Mitsuyo regarding her as Kei's woman.
She couldn't be more elated and embarrassed at the same time.
Suddenly, bringing the three out of their thoughts, Mitsuyo's aura started weighing down the room as her eyes shone with murderous intent.
Looking over his shoulder, Kei and the others heard a bone-freezing voice, from the woman who had an expression completely contradicting her previous tame demeanor.
"Or should I just annihilate everyone from the Underworld so they don't disturb my Master anymore~
_________________…
A/N: – Mitsuyo's and others, ref pic of other characters would soon be posted on scribble hub glossary and discord.
Drop a comment~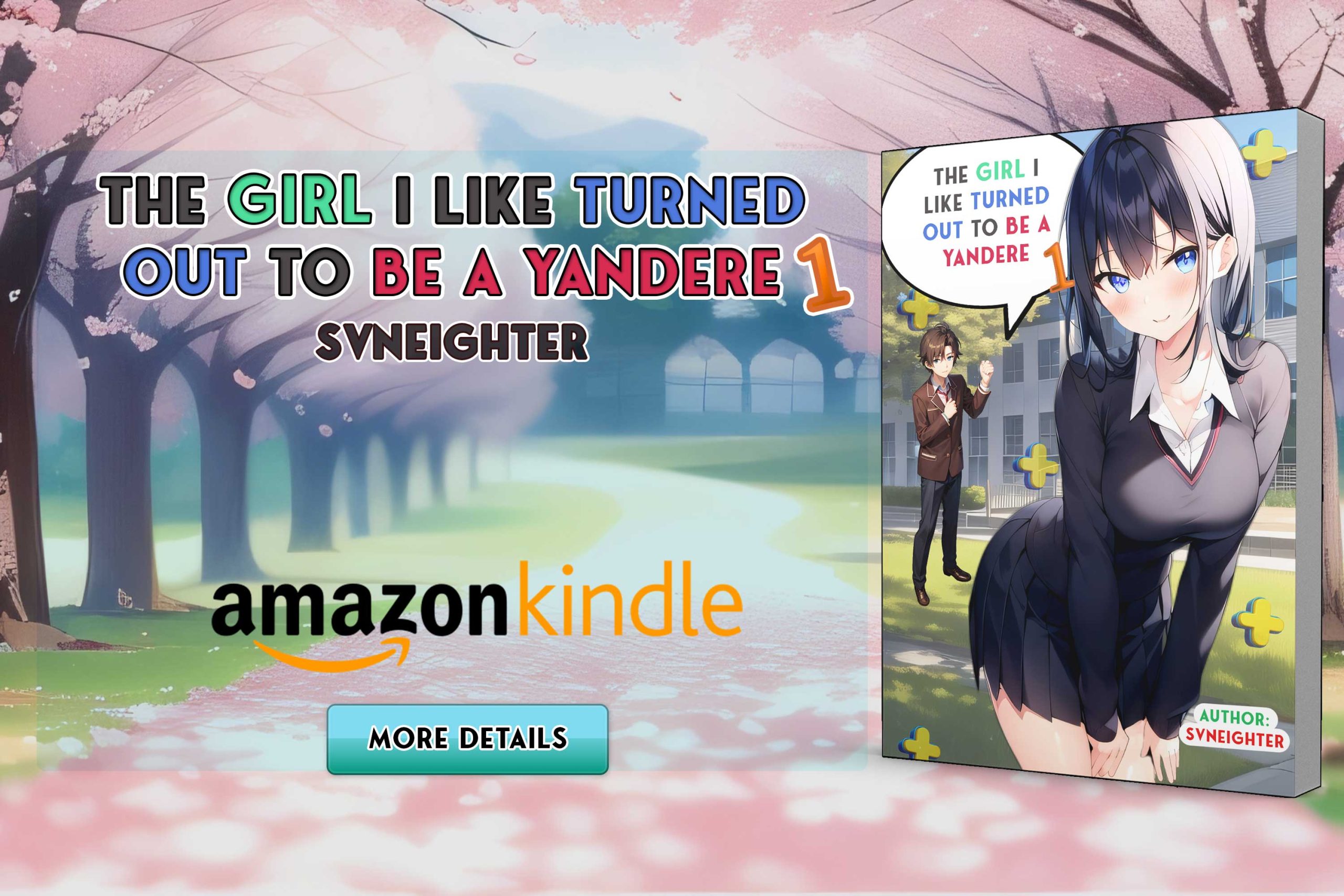 Comments for chapter "Chapter 43- Mitsuyo\'s proposal? "
COMMENTS