It turns out that I have a fiancee, but she is the famous "villainess" of the school. What should I do? - Episode 42
(T/N: it's a type of anime protag. Like the mc from hyouka. Source: https://areablue.jp/2019/02/27/post-7621/)
Ryoko was glaring at us from the entrance. Tomomi was the first to react to this gaze.
"What are you doing here, Ryoko? Hiro is leaving with me. Why don't you go home alone?"
"What are you talking about, Tomomi-chan? Don't you have club activities today? Get going already."
"Sorry to disappoint you, but I'm off from club activities today. Come on, Hiro! Let's go home!"
"Hey! Why are you trying to take Hiroyuki-chan with you! Why don't you just go home alone, Tomomi-chan!"
"Too bad for you, I made the promise first!"
The two gradually heat up. Seeing them, our classmates froze. And then, a brave man appeared.
"Oh, Hiroyuki-kun.. You're as irresistible as ever! Is it tough being popular ?"
The man who put an arm around my shoulder with a smile while saying so was… Yep you guessed it,  Fujita. Fujita! You're a god!
"Oh, Fujita! What's wrong?"
"Well what's wrong you ask… Well, when I came to see an enviable guy being surrounded by two of our school's most beautiful women, I realized the guy might be my best friend, Hiroyuki-kun. No, no, no, I want to be lucky too!"
"Ah, ahahah~–"
You can always take over for me, damn it. Fujita, perhaps sensing my thoughts, turns to the two of them with a beaming grin on his face.
"What do you think? Leave that blunt person alone, and go on a date with me inst–"
"'Fujita-kun, shut up!'"
"–Yes."
Fujita gave me a quick glance of pity and left the room. Hey, Fujita! Do a little more work! I can't have you running away from me here!
"Ryoko, Tomomi! I'm going home with Fujita!"
"..wa..? H-Hiroyuki? What are you—?"
"Hey, Fujita? We promised to go home together today, didn't we?!"
"W-what kind of pro-"
"All right, that's that! See you later, you two!"
Saying that, I pulled Fujita's arm and ran to the exit.
"Hey, Hiro!"
"Hiroyuki-chan!"
I rushed out of the classroom, hearing their voices behind me.
◆◇◆
"No? I didn't have much to do either, so it's fine but then again… what's going on?"
" I'm really sorry. I'll buy you a drink here, and you can eat whatever you like."
"Let's just go to Wakudo?"
"Waku Waku Donuts" also known as "Wakudo" is a fast food restaurant located in front of the station.  It's actually a hamburger shop that doesn't really sell any doughnuts despite the name. It's popular among the students of our school because of its stance against JARO. It's cheap, too.
(T/N: Japan Advertising Review Organization is JARO. Dunno why they fight against them but it is what it is.
"Well, if Hiroyuki's fine with it let's have a feast.. I, big wakdo set. The drink is cola."
"Okay. Well, I guess… I'll go with double cheese."
After placing and receiving our order at the cash register, we took our seats at a table next to the window. Sometimes it's crowded after club activities, but right after school it was relatively empty so we were able to find a seat without any trouble.
"Here."
"Thank you. But still…. both Suzuki-san and Kamo-san were terrifying earlier. I've never seen such scary faces before. What did you do, Hiroyuki?"
"No, I didn't do anything. I mean, why are you and Mizuho both blaming me instantly?"
Why is the false accusation rate so high?
"Because it's Suzuki and Kamo-san, you know? If those two get angry, it will only because of you, you know?"
"Why is that?"
No, I don't think so. They seem to get angry pretty easily, especially Tomomi.
"You know, at the beginning of high school it was rumored that this year's new students had three beautiful girls."
"Who are they? I haven't heard that rumor."
"Well, you won't hear of it. You're the one who's involved, after all."
"… Am I one of the three most beautiful girls?"
"Idiot. Suzuki, Kamo, and Kiryu are the three most beautiful girls. In terms of beauty, Kiryu ranks higher, but… Well, you know…"
"Ah.."
She's a villainess…
"Suzuki is friendly to everyone, and Kamo is a bit shy, but she's cute, isn't she? As so, Kiryu's popularity has fallen, while Suzuki's and Kamo's popularity has risen, but there's always an annoying pest around them."
"..Is that me?"
"Correct, no offense. At one time, there was even serious consideration of forming a "Society for the Elimination of Hiroyuki Higashi Kujo," you know? You can't be talking about the three most beautiful women in the presence of Suzuki-san and Kamo-san can you? So, well, inevitably, you, who were always near those two, didn't hear about it."(E/N: Aka STEHHK, oh steak nice.)
" "Society for the Elimination of Hiroyuki Higashi Kujo" is a bit…"
Crap, I'm scared now.
"I'm the chairman of that, by the way."
"You, give me back that wakudo right now."
Fujita pulls the tray to the side, laughing "I'm just kidding". Hey, you're really joking, right? I don't believe you, I don't think your eyes were smiling?
"Well, you've always been with Suzuki and Kamo-san, haven't you? So you may not notice it much, but those two girls are never that angry, you know? Suzuki might get angry during basketball games, but even that doesn't exceed the level of a warning, does it?"
"I guess."
"Kamo-san has never been seen getting angry in the first place. She never gets angry except when it comes to you, the person who is closest to her, right? That's my guess as to why. It would have to be something very serious for those two good friends to get into a fight, wouldn't it?"
"… And that would be me?"
"Well, at least, it's easy to see that you're probably the most 'important' thing to those two."
"Really?"
"That's right. Though, you don't even look that good, why?"
"….Sorry about that."
"Wait. There's more. Those two draw a lot of attention. But why do they stay by your side all the time? There's more to it than meets the eye, isn't that why they stay by your side?"
"…"
"Well, now that I've been hanging out with you, I can see that you're a good guy who cares about others and is attentive to their needs. You're like a piece of dried squid, aren't you? The more you chew, the better it tastes."
"Do you really not have a better analogy? Well, I'm not that great of a person to begin with, you know."
"It's not up to you to decide that, but to the both of them."
"…"
"I'm sure there's a reason why you did what you did. I won't ask too many questions."
"I don't think I'm guilty, either way, that helps."
"Oh?"
Fujita sipped his cola. I guess there was not much left, and I heard a 'zzzzz' noise.
'Ahh… even so I envy you~, Hiroyuki.'
"For being in the middle of a fight between two childhood friends?"
"I have some sympathy there, but… no, wait? Isn't it a treat to have two beautiful women fighting for you?"
"A treat?"
The person in question may be, but… is it that? Are you one of those "yare-yare-daze" kind of guys you see in manga and anime? The type who just gets caught up in other people's messes?
"I didn't mean it that way, but ……"
"Then why don't you just go out with one of them? Then one of you will be free and more boys will be happy to see you. If you're not a "yare-yare" type of guy, you'd at least know they like you, right? If you confess to one or the other, I'm sure you'll be able to hook up with either of them."
"… Well."
I'm not stupid either. I know that they like me to a certain extent, and I know that if I confess my feelings to them, we could go out. I know that much. That's why the first time we had lunch together with Kiryu, they called her their rival.
"So why is that? Can't decide which is better?"
"Well they are two different types of beauties", Fujita said laughing
"—-Well, if things continue as they are now, it's "absolutely" impossible, going out with Ryoko or Tomomi….. Either of them."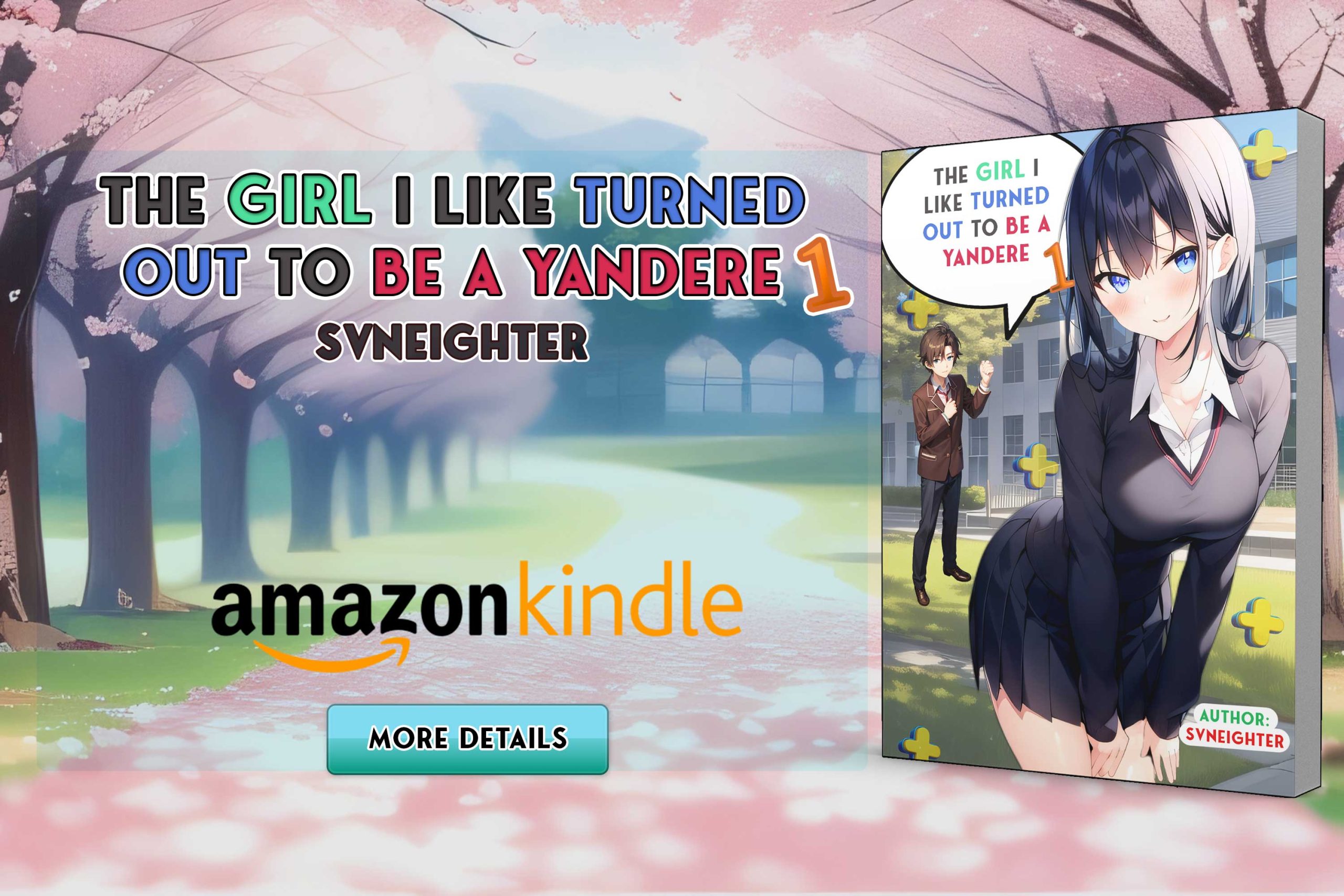 Comments for chapter "Episode 42"
COMMENTS