Isn't the Wannabe Villain too cute? - Chapter 84.5- SS4- Venessa\'s true desire and ambition!
Chapter 84.5- SS4- Venessa\'s true desire and ambition!
Austin Wright.
A name that has been in my mind, willingly or not, since the first day I entered the prestigious Eden's Academy.
I had a lot of dreams, a lot to pursue, and the Academy would have been the first step toward the greater future I envisioned. So I decided to spend my three years in the best way possible by learning many things and making reliable connections.
But just on the first day, I saw a haughty and arrogant noble behaving like a scumbag and talking vulgarly to his fiancee.
I wanted to get over there and beat him to a pulp since I hate those people who boast about their background, but in actuality, they are nothing but gutless weaklings.
Fortunately, there was a young student just like me who took charge and punched the blond noble right in the face.
I was satisfied with such results since I carry the same emotion as the man who became my friend real soon after orientation.
Not only Kyouki-san but the scumbag's fiancee and also my old friend Sicily joined the team.
There was also a girl in our group who mingled in the group affairs the least, but she was a good person, so we got along somehow.
Everything was going fine. Our party was training together, developing together, and before I knew it, I was already falling for the person who was bestowed with the blessing to become a hero.
Primarily, I only looked at Kyouki-san as a rival since his, and my fighting style was very similar, but soon, my rivalry took the direction of what one pronounces as love.
But my maiden feelings didn't become an obstacle in my training, and as things were going, I would have become the person I once dreamt of. Someone my papa could feel proud of and someone who could walk beside the hero.
But my life took a massive turn during the first expedition the school sent us to.
It was a massive event since we had a goal to turn Luna back to what she actually was before she suddenly got intrigued in Austin.
But one thing led to another, and we suddenly saw the rise of a Terror Rank demon in the jungle, which for the first time made me realize how it felt to be helpless.
Unexpectedly it wasn't our party who handled such catastrophe, but the person whom I only regarded as trash and coward until now.
That was one heck of a day of my life when I repulsively took some heavy shit decisions, and in the end, I had to apologize to Austin for blaming him for something he never did.
It turned out that Luna wasn't cursed either, and Austin's sudden change in temperament was because of the relationship they had built-in, so less time.
Kyouki-san was depressed, but in the end, he couldn't turn someone's feelings for him. I, Sicily, and Lilia had complicated feelings about such development, but there was one thing I realized from the expedition event.
Austin isn't the same as he pretended to be.
He wasn't weak or gutless as I always thought since even standing in front of Terror Demon takes a lifetime of courage, yet not only did he stand before that creature, he also defeated it single-handedly.
After that day, my perception of Austin changed from hatred to curiosity.
Slowly I realized how differently he could behave when Luna was around. Like he was a totally different person. I doubt whether even Kyouki-san could treat someone like Austin gentlemanly behaved toward Luna.
And not that he also ceased the vulgar acts he used to perform.
Austin was a changed man.
Soon, the Northern Empire incident took place when my anger toward Austin started igniting again, but the gap between Austin and me at that time made me realize that it doesn't matter what I think anymore.
He was getting far as I only moved at a slow pace.
Maybe in the consciousness of chaos, my rivalry shifted toward Austin since he was able to nearly defeat the person I thought was the strongest in the world. My papa.
One thing led to other, and I was getting more and more eager to know about Austin.
I still have my heart for Kyouki-san, undoubtedly, but for Austin, I was getting immense in him even without letting him know.
The war which happened in the Eden Academy and the way Austin saved me, triggered something inside my mind, and since that day, I came to know that I was lying to myself.
I never loved Kyouki-san, actually. I just adored and respected him since he came from a small town and rose to such a position.
So was I in love with Austin?
I didn't know, and I didn't want to find either.
Just my feelings were getting entangled day after day as I thought of him. Maybe I was a greedy bitch who loved only strong men, but sometimes I felt that if Austin had stayed weak with his current personality, then I might have been stayed by his side and protected him?
Well, I knew thinking such things were fruitless now.
Austin had such an otherworldly Luna, and he clearly told me I wasn't his type of woman. Heck, I felt whether he even saw me as a woman or not.
I had made plans that if not by his side, then at least I could be any help to him in the future, and while staying in Eden's Academy, I couldn't grow to such length.
I had to take a more significant step.
But for the last time, I wanted to meet the person who had made my mind a mess for a long time now.
If someone's appearance have made me baffled to the point where I felt the world disappearing around me then it was also because of the same unfair guy.
Austin was looking extremely dashing in the ceremonial hall, almost like he was making it difficult for me to leave.
Even though I put on the make-up for the first time and wore such a revealing dress, Austin didn't look at me for more than a blink.
Well, I was expecting this since someone beautiful as Luna and charming as the woman who called his big brother was fawning over him. In comparison to them, I felt my scars and stiff muscles a little embarrassing, but it's not like I would attract Austin even if I looked a little more womanly.
He might hate someone like me.
I didn't want to have a depressing talk with him since I was leaving the academy already, but in the end, I couldn't hold myself and asked what had been weighing on my mind for a very long.
I was interpreting my words like I was trying to uplift my guilt by knowing whether Austin was the same as ever, but I never imagined that Austin would conclude this talk in such a way.
"Just think I never changed. It will be beneficial for both of us, Venessa. We both don't have anything to do with each other, then why not we live in our own worlds?"
I realized what kind of fool I was to muddle in a world where I never belonged to.
How selfish and ugly a personality I have to approach the person whom I have shamed so much.
Why did I say such a thing and put Austin in that place where he had to remind me, we don't belong to each other.
He was different from me.
He didn't need me…
I am nothing to her…
I knew it but hearing for him…
….it hurts a lot.
My feet were moving out of the hall with my mind blank like I had lost something today.
Someone like me…was dreaming to….
I can't even laugh at myself, but at least Austin made me realize where I stand.
I did feel hopeless for some time after coming out of the palace. I even cried after such a long time, yet I never lost hope that I couldn't bounce back.
I am a warrior, and a warrior knows the best how to stand back after being forced to the ground.
I know I was acting selfish again by leaving my friends and family behind, but if I don't take this step then, I might never be able to see myself in the mirror.
Stubbornness?
Yes, I was being stubborn that one day…. at least for even a second, I will make Austin proud of me and get the look that I have only seen directed toward someone else.
Maybe, it will all go in vain, and I might lose something precious in the process of my journey, but who cares.
Warriors are famous for being muscle-head, and I am taking advantage of being such.
'Wait for me, Austin. I will become worthy of being with you. '
__________________
A/N: – I don't know if you guys liked the chapter since it carried no development toward the plot, but I felt Venessa's thoughts must be displayed since she has a vital role in the story.
You might see Venessa being contradictory in this chapter, but that's how I wanted to portray her thought process.
(This chapter is slightly unedited so sorry about that 😓)
Well, drop a comment~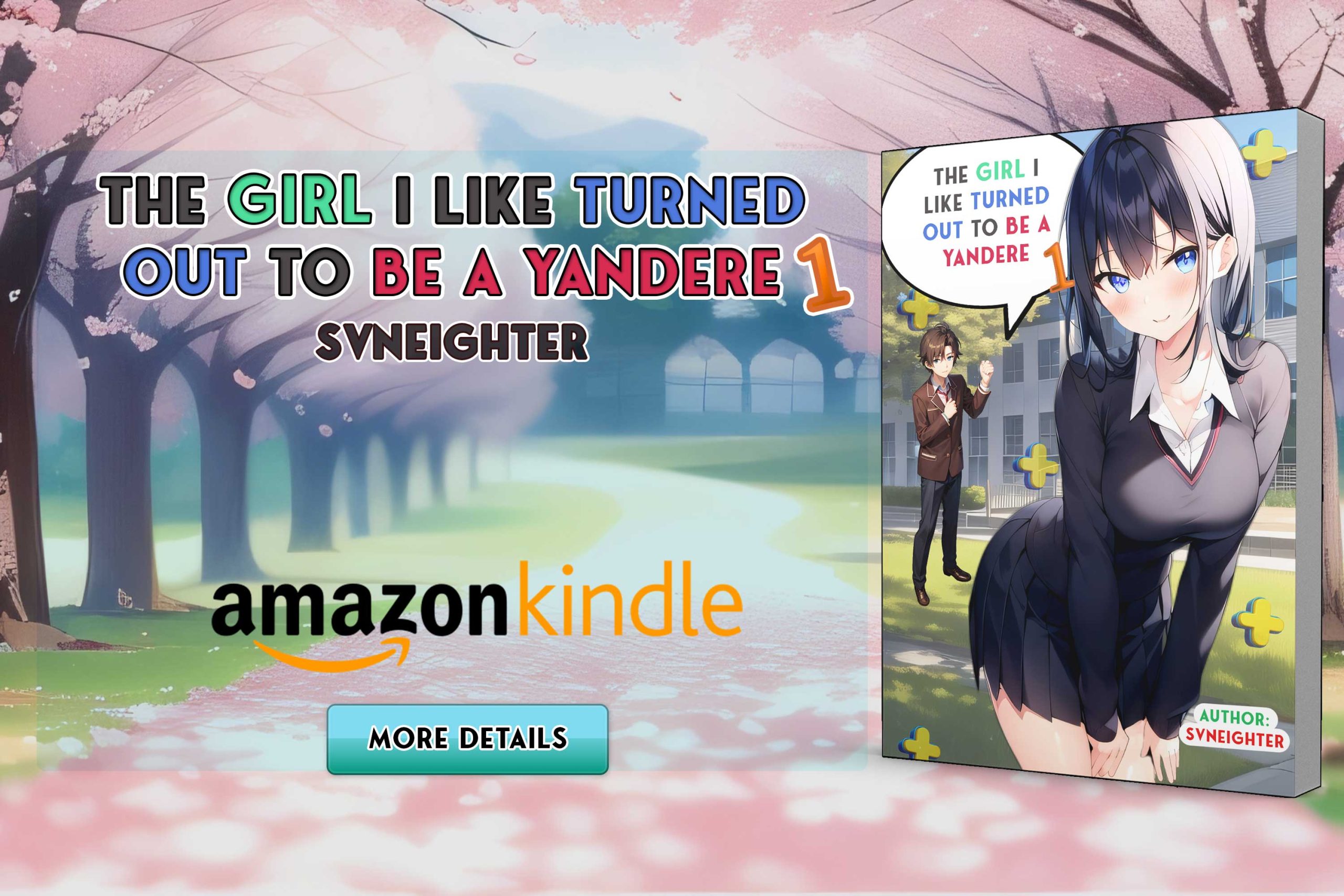 Comments for chapter "Chapter 84.5- SS4- Venessa\'s true desire and ambition! "
COMMENTS