Isn't the Wannabe Villain too cute? - Chapter 159- Happy ending [The End]
It was a special day for Austin for which he was both excited and anxious as well since it was the first time in his both life that he was going to be tied in a bond called marriage with the woman he could have only dreamt of if someone would had asked him a year ago.
Sure, he got engaged to Lilia and if things would have proceeded in the correct order and Austin wouldn't have had to act like a villain in mid-way then he would be marrying her in the near future. But looking back now, Austin was thankful for the system that made him do things that led to the engagement annulment.
If not for that night when Lilila insulted Austin in the middle of the whole crowd, maybe Luna would have never approached him in the first place, and maybe not anything that has been currently taking place would have transpired if not for that eventful day.
Austin still could vividly remember that night when he was sitting in the corner of the garden of the academy while staring at Saya's almost lifeless profile through the tablet when a mysterious yet familiar scent approached him.
It surely was a really eventful day since thinking about such a prominent person as Luna approaching someone who has only acted rudely toward her and also pursued him to tell everything was entirely out of something that Austin could consider as a wishful imagination.
Yet, that night his soon-to-be bride consoled the near-broken Austin and gave him the courage to move forward in life. Despite his betraying her soon after during the expenditure, she returned to him and lend her shoulder at Austin's worst time when his family disowned him.
Luna has stood beside Austin at his loneliest times when he had no one to rely on and always has thought of his best without asking anything in return. She truly is a goddess in his life and Austin knew, he was never worthy to be standing beside her yet he fought his fate and for his love, he dared to hold Luna as his.
Now Austin has almost everything. He has the strength and godly potential to become a human who can protect the people he calls his beloved. He has his sister who was currently standing at the side and smiling at him with contentment. His mother, whom he always thought to be hateful to him, was sitting with other ladies in the audience seats with a joyous smile adorning her lips as she sent some prideful glances at Austin. There were professors and warriors along with the Prince of the nation as well who came just to attend his wedding because of the deed he has partaken in the past, signifying his current worth among the masses.
This fame, this strength, this love that he was receiving from so many people, might have never come face to face with Austin if not for a single person who held his hand and never let go of whatever it took.
Indeed Austin was lucky to have Luna by his side and just like always he today as well, promises to god and himself that until his last breath arrives, he will take Luna's utmost care and never let her face any sorrow or grief. And for that Austin was ready to go on any length.
***
The ceremony time was about to begin and everyone stood up from their seats as the choir began playing the music of the bride's arrival. The esteemed guests who were allowed to attend the marriage of the two legends were limited to a number however that number was enough to fill up the cathedral until the last row.
Austin who was standing by the priest, held his breath as his eyes fell on the beautiful fairy advancing with slow steps toward him. Her eyes were covered with a veil however because of the fabric he could see her blue eyes directly staring at him, increasing his heart race to a further extent.
The white bride dress seemed so perfect that made it seem to Austin that this dress was made for Luna as he took his time to check out his wife and gave a hundred out of ten in his heart. Despite being a little too nervous he held himself perfectly and stepped down to take Luna's hand from Nordeik's.
"Take care of her, brat!"
Luna's uncle Nordeik's rough voice reached up to Austin to which the groom nodded vigorously with a cold sweat as he gently squeezed Luna's hand in anxiety-like he was holding her for the first time.
"You seem nervous, Mister Husband~"
As Austin led her to the center, he heard Luna's teasing tone whispering only for him to hear which made Austin even more conscious about his actions.
"I mean can you blame me? Seeing you like this…I am barely able to stand still, you know."
Austin replied truthfully as the current Luna was anything but healthy for his heart. Even her soft hand in his hold was making him sweat like a virgin loser but there was nothing he could do. It was his first time marrying someone damn it!
Luna on the other side forgot all her nervousness to see the adorable reactions from her man as she giggled silently and made a mental note to tease Austin afterward.
'"Please maintain silence."
As the priest announced, he came forward with a book in his hand as he looked at the pair and with a nod began to narrate the vows.
"Father Charles, it would be not necessary."
When the father was about to begin the vow, suddenly Austin shook his head on which the bald priest tilted his head however he soon understood Austin's intention.
Looking directly in eyes of his wife, Austin who has been nervous since morning, suddenly grew calm and began to utter the words which he never learned yet just came off naturally from his heart.
"I, Austin, ask you, Luna Eldritch, that will you accept me as your better half. I might be not the coolest guy out there, but I can promise you a future where you wouldn't be alone in your worst or best. I wouldn't leave your side even if you ascend to godhood or grow old along with me. I promise that whatever happens to this world or whoever goes against us, I will always hold your hand and make you assured of my presence. I promise to always take your utmost care and never let you face any kind of worry if possible. I know it might sound cringe, but I promise that my love will far surpass any limit that you know of. And for the official vow, in richer or poorer, in sickness or in health, I promise to be your side. So tell me Luna will you accept a wannabe villain like me as your lawful husband?"
By the time Austin finished his words, the smile of amusement from Luna's lips has already vanished as tears of joy clouded her expression. Hearing his words made her so delighted and fortunate to have this man, that she was no longer able to hold herself.
Feeling the loss of words her mind was allowing her to, there was only one thing Luna could respond with using all the remaining energy she had.
"Yes…yes, I do accept you, my husband!"
Luna let go of the last thread of restraints as she jumped toward Austin and after removing her veil she planted her lips on his which Austin accepted with a contended smile as he supported his wife comfortably in his embrace.
And like that, the wedding of the two living legends came to a conclusion as everyone presents inside the church cheered and shed tears of joy seeing the two in front. This day would forever be etched in history when the two heroes of the whole of humanity and this world united and were tied in the bond of marriage.
Only god knows what chapter and what deeds would these two be partaking in the future which not only this generation but many of future generations would remember as a legacy of the two entities who despite being just humans by origin, were able to pull things which even Gods shudder to think about.
Until that time, let's just raise a toast and congratulate the two love birds.
Cheers!
——————————————————
A/N:- And like that, the first half of the 'Isn't the Wannabe Villain too cute' comes to an end. I first thought to finish the story but just because the number of readers has decreased doesn't mean I would ruin the story so I have concluded to tear in two parts and probably write the next one depending on audience reviews in the future.
If I get positive reviews then we will meet shortly again with new chapters, and if not then it was a really memorable journey so far~
Drop a comment and congratulate the newly weds~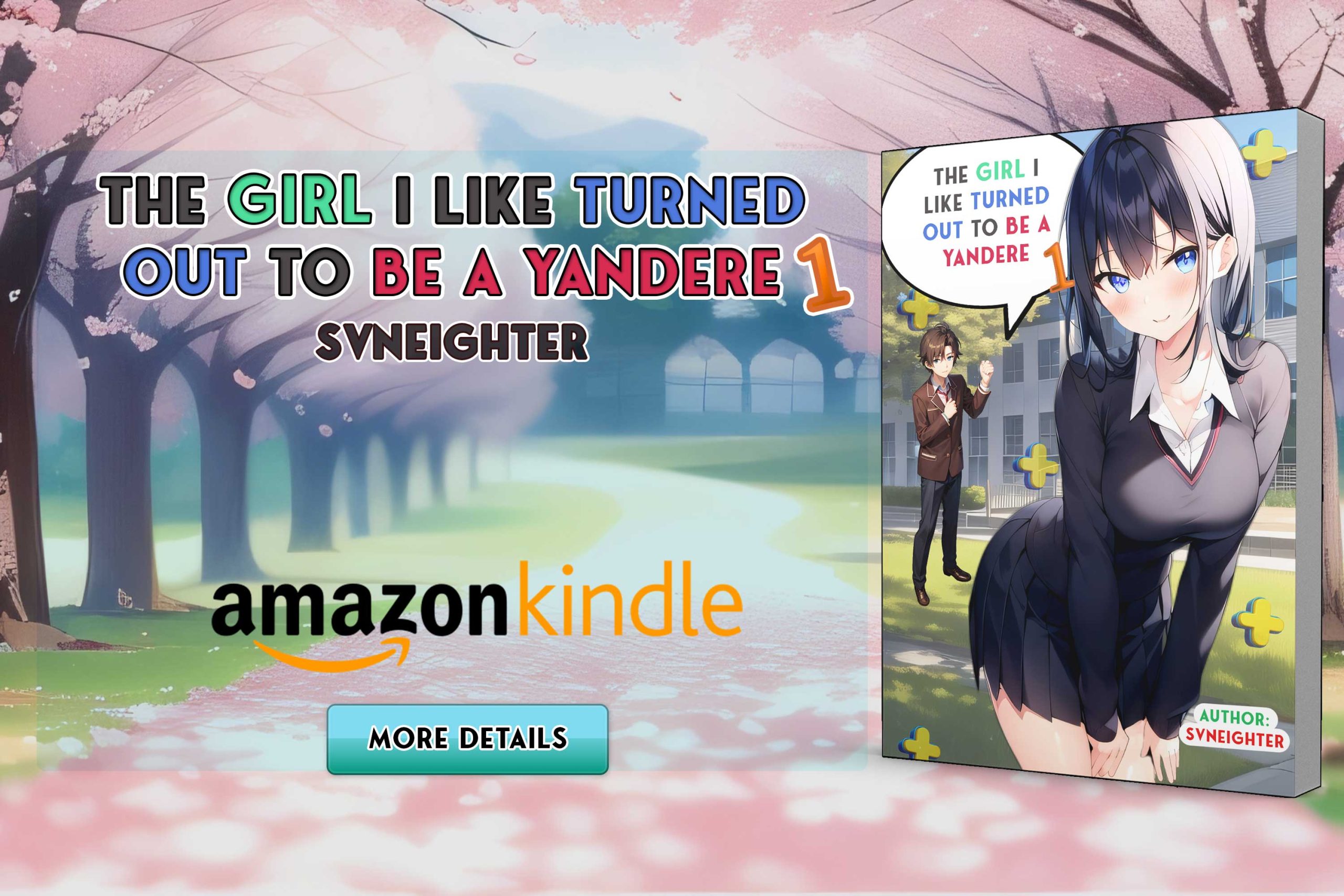 Comments for chapter "Chapter 159- Happy ending [The End]"
COMMENTS